ReFi Roundup #40: KYC Carbon & The Energy Transition 👥 🔎⚡️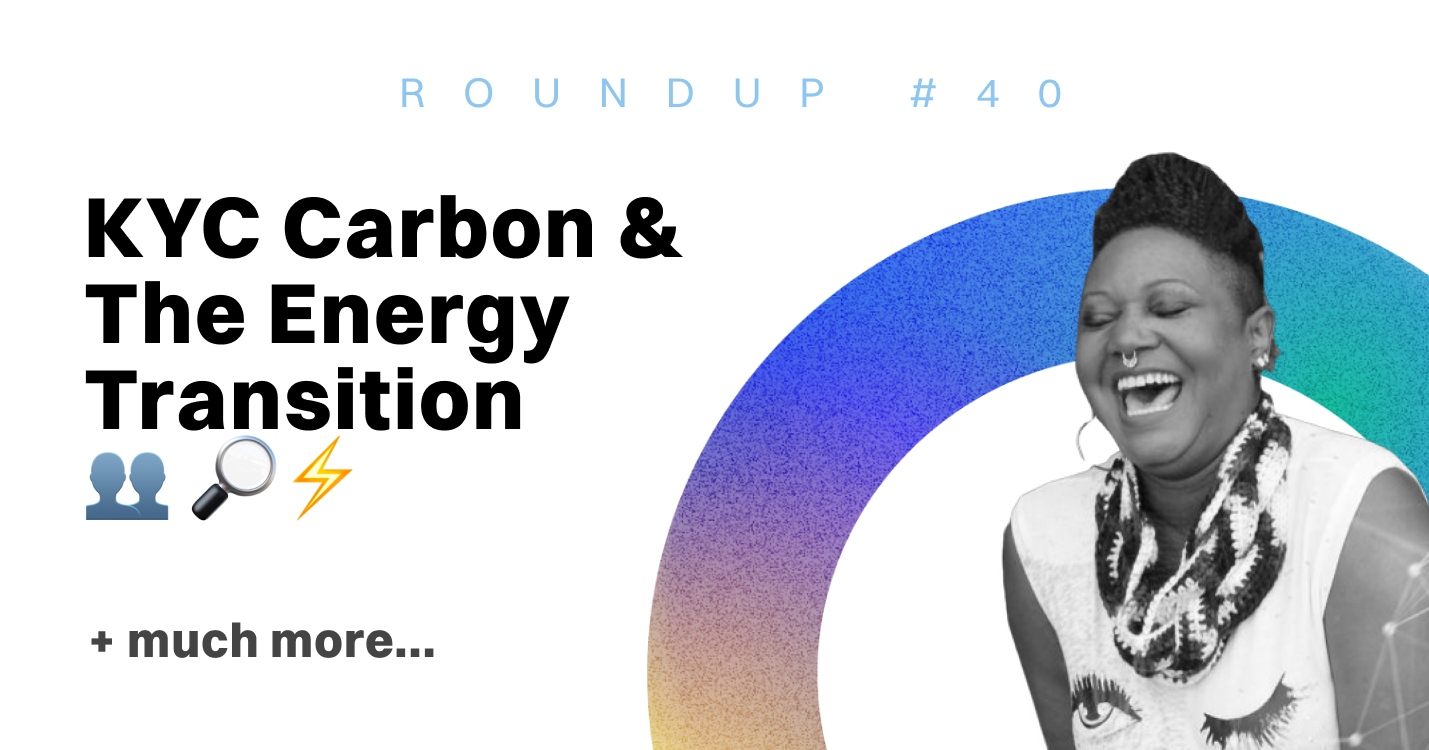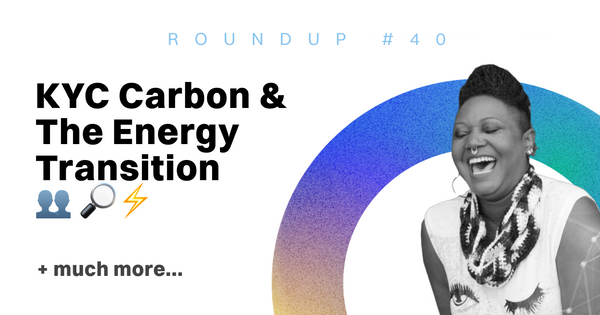 GM! GM! GM! Contessa here helping to support this edition of ReFi Roundup. I'm new to the ReFi space but not a stranger. You can find me in ReFi DAO Founders Circle Cohort 2 where I'm passionate about food insecurity in my local community. I always have a smile on my face and 🔥in my spirit! It's been a busy ReFi week so let's get going.
---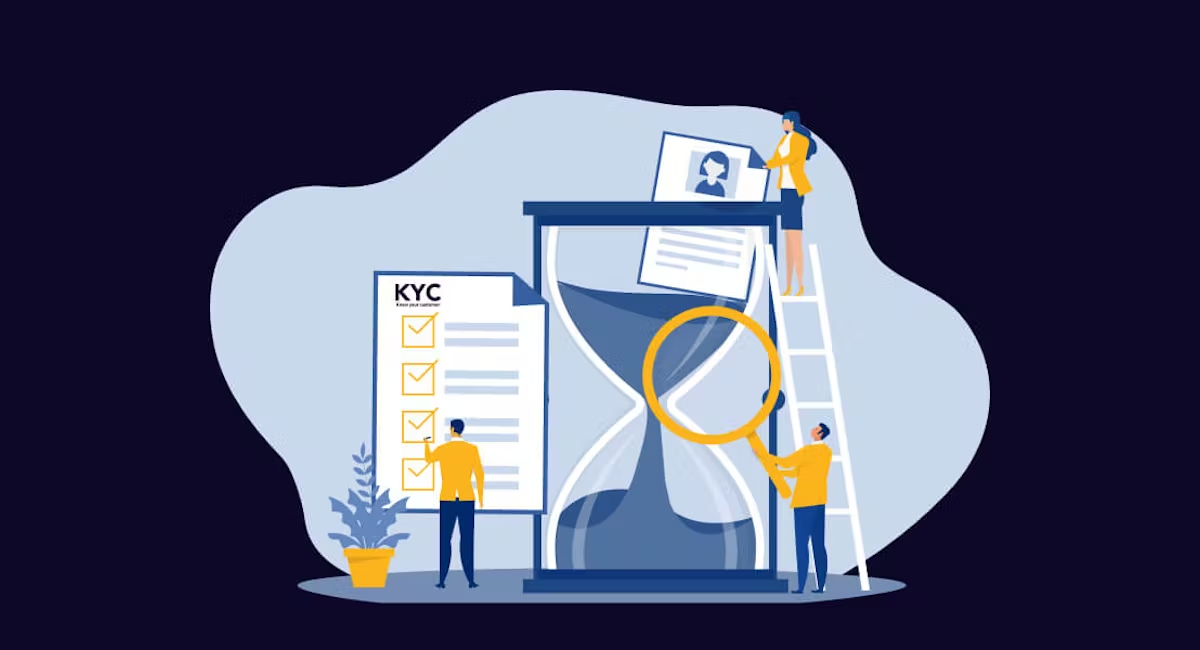 KYC in Web3 & Carbon Markets 👥 🔎
KYC, or Know-your-Customer, is the practice of verifying a person's identity before engaging in a business relationship. As such, this can help to protect against certain legal risks such as the facilitation of money laundering or fraud. In the Web3 world, permissionless and pseudo-anonymous transactions are the norm, which proponents argue brings accessibility, privacy, liberation and radical inclusivity. Yet it can also open up the system for illegal activity and abuse by bad actors. This is a huge problem if Web3 is to go beyond the bounds of cryptoland and really disrupt the conventional economy.
Crypto Carbon 🌪️
When Klima & Toucan Protocol came onto the scene in 2021 they kickstarted the ReFi movement. Toucan's bridge with carbon registry Verra helped to enable Klima's protocol to hoover up nearly 15 million credits in its first 3 months in operation. Yet in May 2022 a spanner was thrown in the works as Verra decided to halt the tokenization of new credits and request KYC from Web3 protocols. ReFi Podcast caught up with Director of Financial Innovation at Verra Benoît Clément back in August to provide more context about this decision as well as get his perspective on the future of on-chain carbon markets and more. Check it out below 👇
Since then Verra has undergone a public consultation to explore views on identity and anti-fraud measures in Web3. Last week this consolation was drawn to a close and it looks like we are starting to see what approach crypto carbon protocols might adopt...
Toucan's plan... 🧭
Toucan has now released details of its plan to comply with KYC protections while keeping the building blocks for an on-chain carbon ecosystem open.
KYC will be required on Toucan infrastructure when interacting with its proposed two-way bridge for tokenizing & de-tokenizing carbon credits. Non-KYC'd entities will still be able to interact with Carbon Pools, build on top of Toucan, trade carbon credits and retire carbon credits. As such, the design is meant to allow for trust & security without hindering the growth, innovation and inclusivity of the on-chain markets.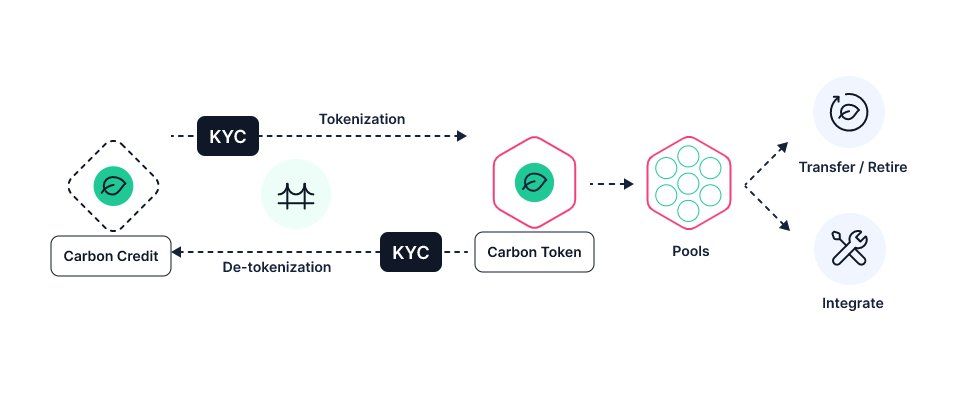 For the full article see below 👇 and let us know what you think 👉 @ReFiDAOist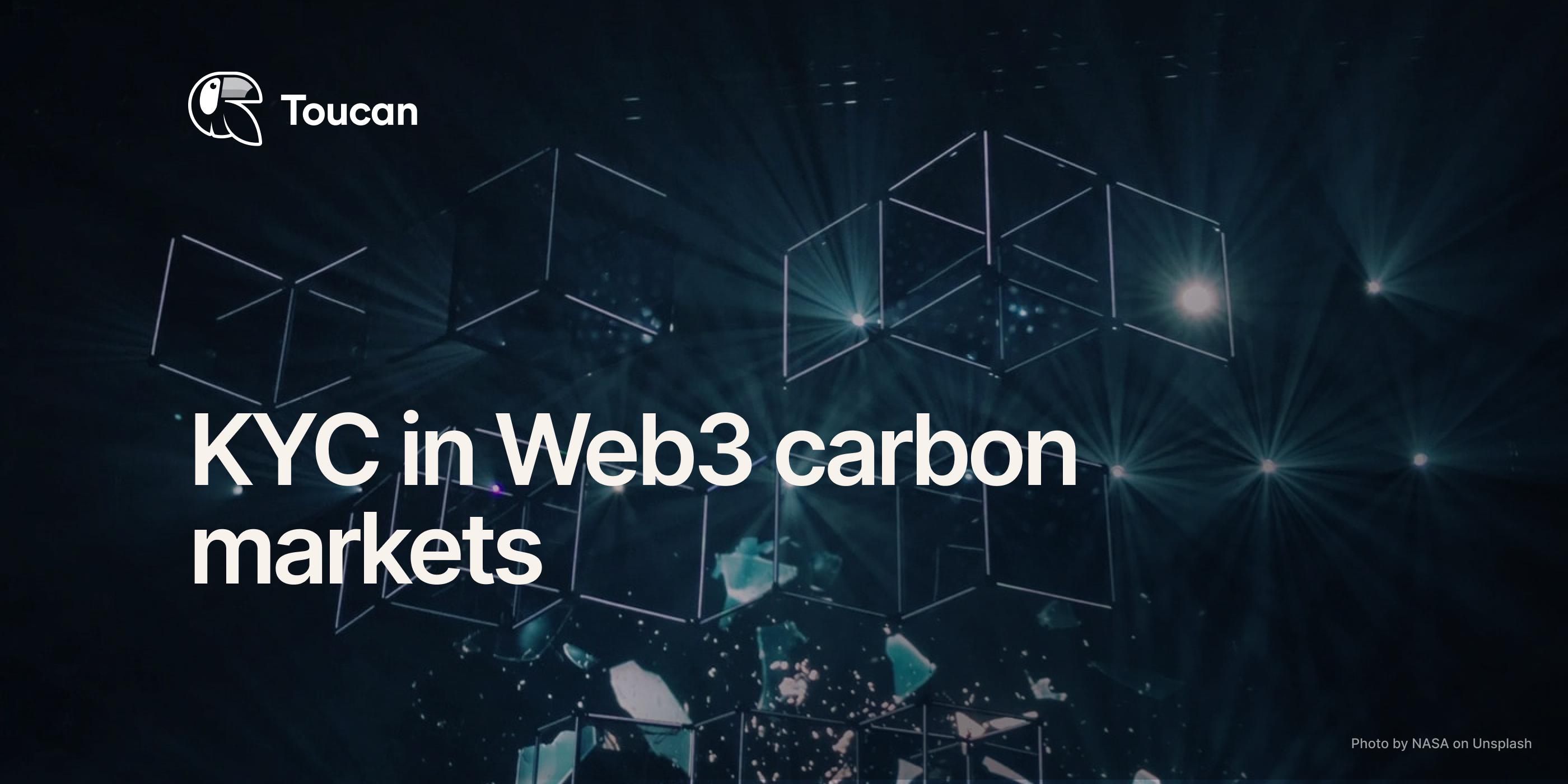 ---
Energy Transition with Brianna from Reneum ⚡️
Brianna from Reneum joined John and Simar on the latest ReFi Podcast. They chat about the launch of Reneum's green marketplace that leverages the power of Web3 and blockchain to fund renewable energy. Brianna shares her journey into ReFi, a glance into Reneum's future, and what a successful transition to green energy looks like for us all.
Watch on Youtube or listen on your favorite podcasting platform here.
---
ReFi 🐦
The latest across ReFi Twitter and beyond...
This is how you get folks excited about ReFi! 🎉
Gary Sheng made big waves with his new incredible intro to ReFi video. Check it out below and make sure to subscribe to his new Youtube channel!
Giving Forward 🎉
Huge generosity from NewAtlantis...
Daryl Ξdward's response: "What generosity and abundance! The rising #ReFi tide raises all ships (and plants, people, and animals!) #powerofthegift #thegift #thegifteconomy"
Celo's Stunning Impact Ecosystem #ProsperityForAll 💫
Incredible projects built on Celo's net-positive blockchain such as Impact Market, Sanergy and Loam, which are supported by critical digital infrastructure projects such as Hyperlane and Redstone Finance, have collectively raised over $77 million to support financial inclusion, interoperability, regenerative finance (ReFi). Exciting progress 💪💪
COP27 Implications for Voluntary Carbon Markets Webinar 🔎
In light of Cop27 beginning next week, Thallo recently hosted a webinar to examine some important questions:
Check it out below!
ReFi Events 🪩
Get your ReFi on with friends in-person and online...
View more
Looking Forward 📍
Some of the exciting events coming up soon... Make sure to grab some tickets and support the ReFi regenerative renaissance wherever you are from!
Primavera Regenerativa 🌱
📅 Nov 17-19 (Lima Duarte, Brazil)
Join AgroforestDAO & Refi Spring on a guided tour to older agroforestry systems, waterfalls and lunch with açai de jussara and other local products. More info here: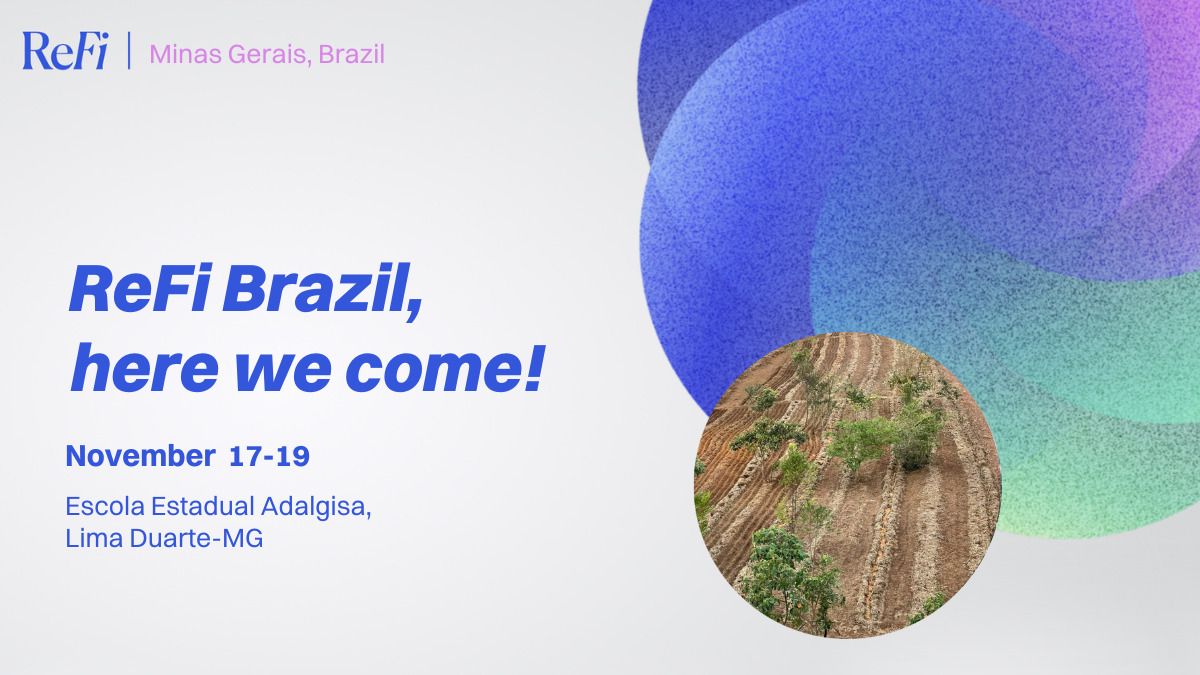 Refi India! 🇮🇳
📅 Dec 1 (Bengaluru, India)
India is at the epicenter of humanity's fight against rising climate change. ReFi India is a community of entrepreneurs and innovators building the future of regenerative finance in India. More info here.
FrontierDAO workshop - Fusion Energy, Web3 Tooling & Energy Justice
📅 November - January (Zoom 💫)
Sponsored by the Filecoin Foundation, Unfinished,  & Project Liberty, this series of workshops will explore how the democratization of energy will be catalyzed by blockchain and web3 tooling leveraged by decentralized communities.
- Nov. 3rd featured DeSci Brazil, DeSci Africa and CryptoAltruism.
- Nov. 10th will focus on ReFi with Griff talking public goods and Sage S. talking regenerative finance and QF.
- Nov. 17th is with Tony Donné of Eurofusion talking about Energy Justice and fusion energy. More info and registration below: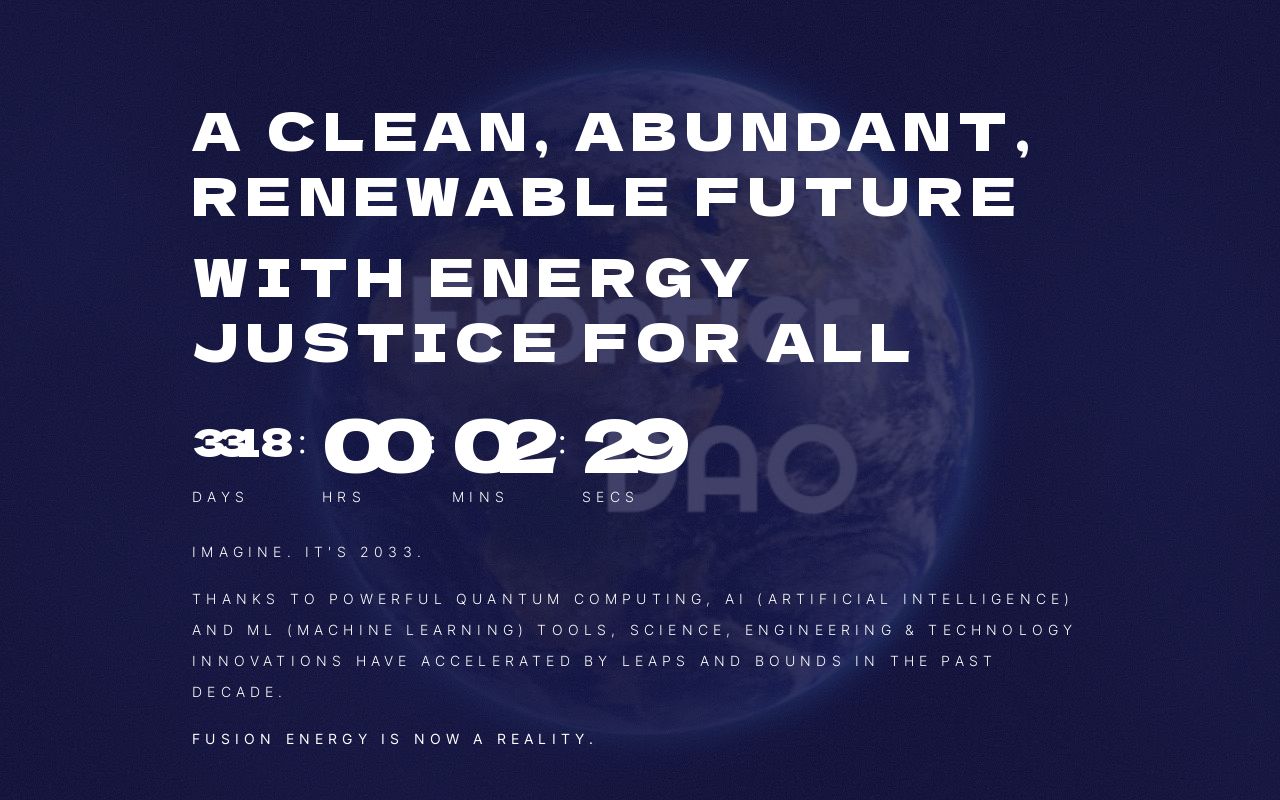 ---
Event Retrospectives 👀
Highlighted discussions from some of the exciting ReFi events going on across the globe and through the interwebs 🕸
📅 Nov 4-7 (Lisbon, Portugal)
The Solana ecosystem returned to Lisbon on the weekend with an exciting mix of builders, enthusiasts, and dreamers coming together. ReFi of course had a strong presence with many actors from across the space gathering to connect, learn and explore together.
Blockchain and Social Impact Summit 🙌
📅 Oct 29th (Nigeria)
This one-day event gathered some of the most influential people who focused on fostering sustainable social and economic development through blockchain innovations in Nigeria. Here are some highlights.
---
Add your ReFi event! 👇🏽
Got a ReFi, crypto, or climate event coming up and what to have it featured in the newsletter? Add yours to ReFi Spring!
New Projects! 🌱
A showcase of new, exciting, and upcoming ReFi projects..
View More
Alongisde a coalition of cartographers, ReFi DAO helps to maintain the largest public database of ReFi projects - all viewable through refidao.com. We see new projects flowing into the database daily. Here are some that have crossed our radar this week:
☕ Coffee Carbon Collective: Enabling coffee producers and consumers to trade coffee peer-to-peer + unlock 4 types of impact credits - carbon, biodiversity, water quality and social capital.
🌟 Metopia: Unleashing the utility of your on-chain reputation with Soulbound tokens...
🥥 Kokonut DAO: Building the Infrastructure to Connect Web3 & Agriculture.
It's super exciting to see projects like this making progress in the effort to build a regenerative world order...  LFG 🚀
---
Add your ReFi Project! 👇🏽
Have a project you want to add to our list? Click the button below to submit an application to our database!
Thank you! 🤩
For being a part of the ever evolving movement to create a radically better future...
I would like to end this Roundup with a moment of gratitude. There is so much going on in this world that it's easy not to notice the small ways that we all are making a difference. We are a part of the solution and we are doing our part to leave this place better than the way we found it. Thank you for the way you show up in ReFi. None of this is possible without YOU!
Much Love 💚
Enjoyed this newsletter?
We would be super grateful if you could help spread the word of ReFi by clicking the button below:
Or, if you have any news you'd like us to feature, comments, or creative ideas to submit, please let us know! Submit feedback below!👇