ReFi Roundup #25: Regen A+, network states, metacrisis and ReFining the Future of everything
Hey everyone! Thought Floats here doing a takeover of this week's ReFi Roundup!

While the wider crypto space recharges ReFi just keeps on growing 🌱!
Interoperability and collaboration abound this week as we build out the future of Regenerative Finance and possibly the future of everything? 🤯.  
Find out more below!
Regen Network takes the #1 spot  at the ReFi Rate-athon 🏆
The ReFi Rate-athon, a two-week-long event hosted by Prime DAO (supported by ReFi DAO, and Impacta Finance) set out to create an open methodology to rate the most effective & potentially impactful ReFi projects in the space. It was a difficult process as defining impact is almost impossible, but we knew we needed to find a starting point that we could grow and improve over time.
The results?  
🥁 Drumroll, please ...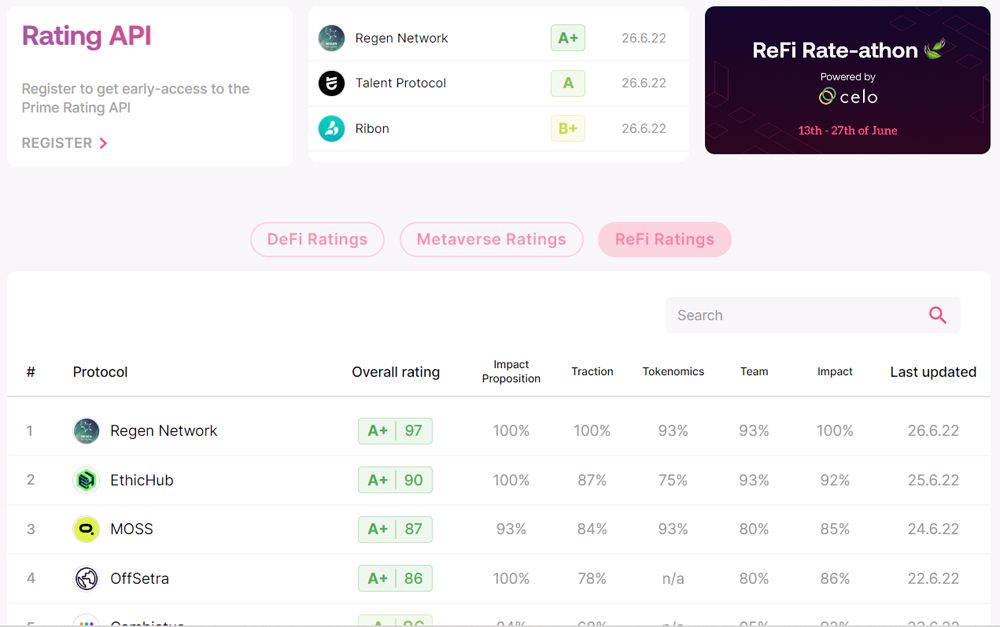 In Prime Rating's initial reports, Regen Network took the top spot amongst a solid group of A+ projects including EthicHub, MOSS, and Offsetra.  A total of 17 ReFi projects were rated, meaning that while this event was a fantastic start, this is only the beginning (there are currently over 240 entries in ReFi DAO's growing database of impact projects & initiatives!).  Congratulations to all the winners and we look forward to more rating results as ReFi grows.
Massive room for improvement
As you dig into these ratings you'll notice some major discrepancies. We recognized a need to create a system that would standardize the scores across each report to make sure that an individual rater's subjective evaluation aligns with the objective market data.
For example, we realized that both Regen Network and Moss received higher ratings for Fundraising than Flowcarbon, when Flowcarbon raised a record $70M Series A (by far the most in ReFi).
We're working with Luuk at Prime DAO to improve the methodology for up-and-coming rate athons and ensure that this starting point takes us forward!
---
Polygon's Green Blockchain Summit 2022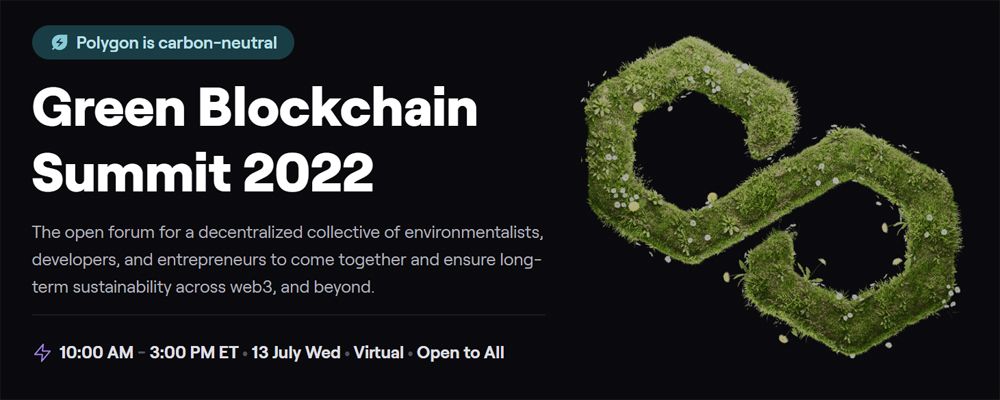 On Wednesday, Polygon hosted an successful Green Blockchain Summit!  The online event included a full day of talks and panels featuring more than a few of our incredible friends in the crypto & climate space. Speakers included Joseph Pallant (Blockchain for Climate Foundation), Dionysus (KlimaDAO), Ikarus Janzen (Climate Collective), Luis Adaime (MOSS), Francisco Benedito (Climatecoin), Jeremy Epstein (Open Forest Protocol), Adrian Wons (Senken), Charlie Pool (Toucan Protocol), and many more.
Check out the video below for a replay of the talks and panel discussions at this year's Green Blockchain Summit:
---
ReFi Partnerships 🤝 Abound
In the nascent Web3 + Climate space, a core characteristic of many projects is a willingness to collaborate, cooperate, and integrate with others with the hope of helping everyone succeed.  This week, ReFi connections were solidified between Flowcarbon & Menthol Protocol, and Solid World DAO & Spirals Protocol.

On the heels of last month's Flowcarbon partnership announcement with NFT protocol, Cyberbox, Flowcarbon announced a new partnership with Menthol, a multi-chain sustainability protocol allowing users and dApps to automatically offset the impact of their on-chain activities. With the help of Flowcarbon, Menthol Protocol plans to continue building and innovating in alignment with their recently published Core Values (community, impact, regeneration, accountability, integrity, and truth).

Following a recent announcement regarding their move toward decentralization, Solid World DAO also announced a partnership with Spirals Protocol.  We covered the introduction of Spirals Protocol, a project that's embedding regeneration into the fabric of Proof of Stake, in last week's ReFi Roundup and it looks like they're already collaborating and making an impact!  It will be exciting to see where all of these collaborations lead in the coming months.
---
Introducing Future Quest
Recently ReFi DAO has been part of some fantastic conversations with the core team of Future Quest, a DAO created to direct the flow of capital and talent towards impactful organizations, with the ultimate goal of facilitating humanity's transition toward a regenerative future that can be sustained.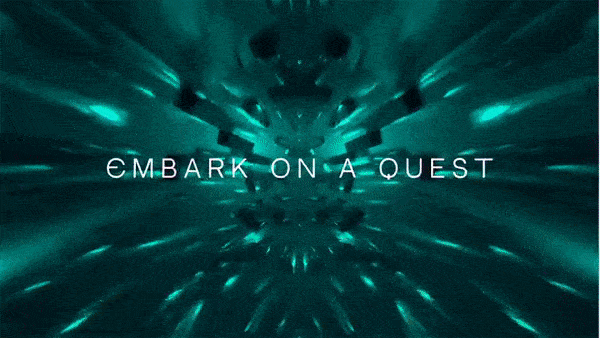 Future Quest plans to do this through their community (which already includes a group of over 250 influential environmentalists, entrepreneurs, artists, indigenous leaders, and investors) and incentivized contribution platform, where members can complete Quests and earn rewards for contributing to DAO-funded impact organizations and projects.  The future roadmap also includes a fully fledged play-and-earn NFT metaverse game that actively funds climate action.
If you're interested in learning more about Future Quest, hop over to their Twitter profile or join the Future Quest Discord channel to get connected. Stay tuned for an up and coming spaces with Simar from Magic Ventures and Matt from Future Quest on July 22!
🎙️ ReFining the Future of Nations
The crypto and ReFi worlds were set abuzz over the past few weeks by two deeply insightful and memetic podcast episodes:  "The Network State and How to Start a New Country" featuring Balaji Srinivasan on The Tim Ferriss Show and "The Metacrisis (Part 1)" featuring Daniel Schmachtenberger on the Green Pill Podcast with Kevin Owocki.

Two very different podcasts covering two very different yet surprisingly interconnected topics, particularly to those of us deep in the ReFi space.  The former tackled an array of skeins, including Balaji's concept of "The Network State" (and newly released book of the same name) regarding the formation of Web3-native communities & economies and how they might logically flow toward the eventual formation of nations. Essentially, the Network State includes:
1. A social network (community)
2. Integrated cryptocurrency (economy)
3. National consciousness (culture)
4. A plan to crowdfund territory (bounded land)
The latter podcast addressed the many crises of our time: climate change, war, exponential tech, AI risks, and the breakdown of the linear materials economy—and identified the common issues that underpin all of them to define what Daniel Schmachtenberger calls "the Metacrisis." Chief among these meta-issues is coordination failure (aka "Moloch") specifically in the cases of:
1. Unaligned incentives
2. Unaccounted externalities
3. Multipolar traps
Now the interesting realization here is: ReFi sits at the intersection of all of this.  We are building communities, economies, and culture centered around the values of regeneration, decentralization, and social & ecological health.  We're even working on crowdfunding land for conservation (👈🏽 check, out, each, link).  All with a precise focus on addressing global crises by tackling coordination failures, aligning incentives, accounting for externalities, and creating viable alternatives to the current system.  
While none of these ideas are new, especially among crypto-natives, it has been fascinating to watch as more and more regens connect these dots, envisioning and co-creating the future of ReFi, and possibly the world, in real time.
ReFi Bites
A sampling of the best of ReFi Twitter and beyond...
Celo and the Climate Collective #ReFiSummer Book Club 📚
Want an excuse to level up on your eco-knowledge base and connect with fellow REGENS this summer?  Join the Celo and Climate Collective as they read and discuss some of the most popular publications from the library of climate X crypto.  The book club season starts in August, so weigh in and connect below:
---
BasinDAO launches BasinRE 🚀
This week TMO and the good people at BasinDAO announced the launch of BasinRE, the world's first global property advisory and brokerage firm dedicated to nature-based and natural climate solutions 🌲.
If you're an climate-conscious investor interested in utilizing land for regenerative GOOD (and profit), find out more and get access at https://basin.realestate/.  Plus, a portion of all BasinRE proceeds go to the BasinDAO treasury to further fund and scale nature, carbon, and climate projects.
---
KlimaDAO featured on the World Economic Forum
For many regens, the launch of KlimaDAO was really what brought the first wave of public attention to ReFi.  Klima continues to break into the wider climate consciousness, recently having been featured in the article, "How a carbon-backed cryptocurrency is tackling climate change" on the World Economic Forum.
---
ReFi History Lesson
The term "Regenerative Finance" (and ReFi moniker) may be fairly new, but the ideological seeds from which our little sector of Web3 has grown were planted quite a ways back.  In an entertaining tweet thread, our good friend Alex Filotimo schools us on the planting of one such ideological seed in "The Tale of Jane Jacobs & Crypto. "
We won't spoil it for you with a tl;dr.  Click the tweet above and enjoy the story!
---
Open Data and Realigning Incentives
Web3 presents so many opportunities for fixing and upgrading current broken systems.  As a subset of the on-chain carbon credit space, digital Measurement, Reporting, and Verification (dMRV) has the potential to streamline so many processes that typically prevent farmers from actively engaging in the carbon market.  
ReFi Jobs
The best jobs at leading ReFi ventures...
View more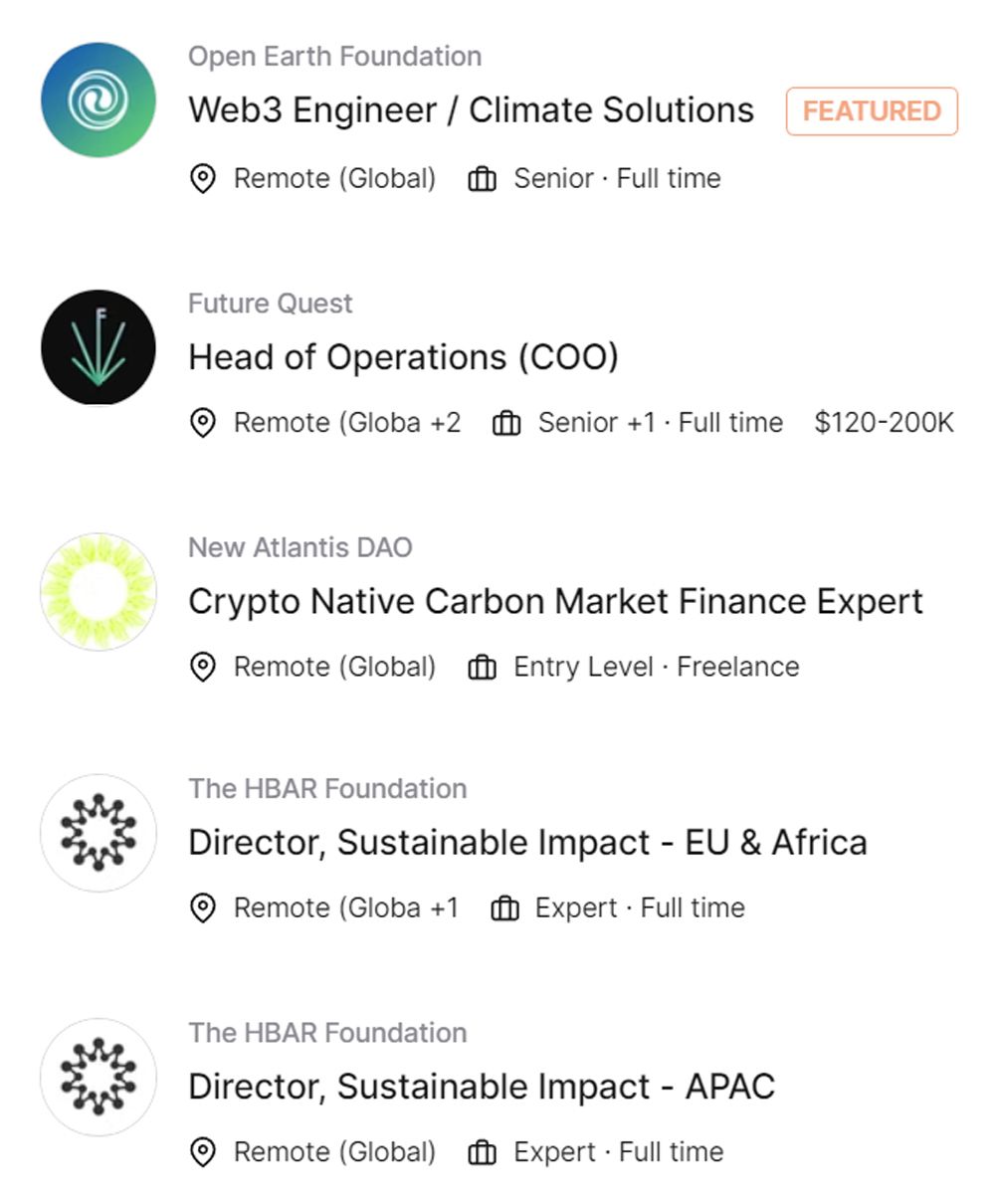 ReFi Spaces
Regenerative Finance Twitter Spaces - Replays!
ReFi Founders Circles - Global South
Listen to the replay of the first ReFi Summer Founders Circle (Global South) hosted by Pranav Khanna of Loa Labs.

---
ReFi Summer AMA
Listen to the replay of Celo's ReFi Summer AMA featuring Joshua Tobkin of SupraOracles and hosted by Craig Wilson of Climate Collective.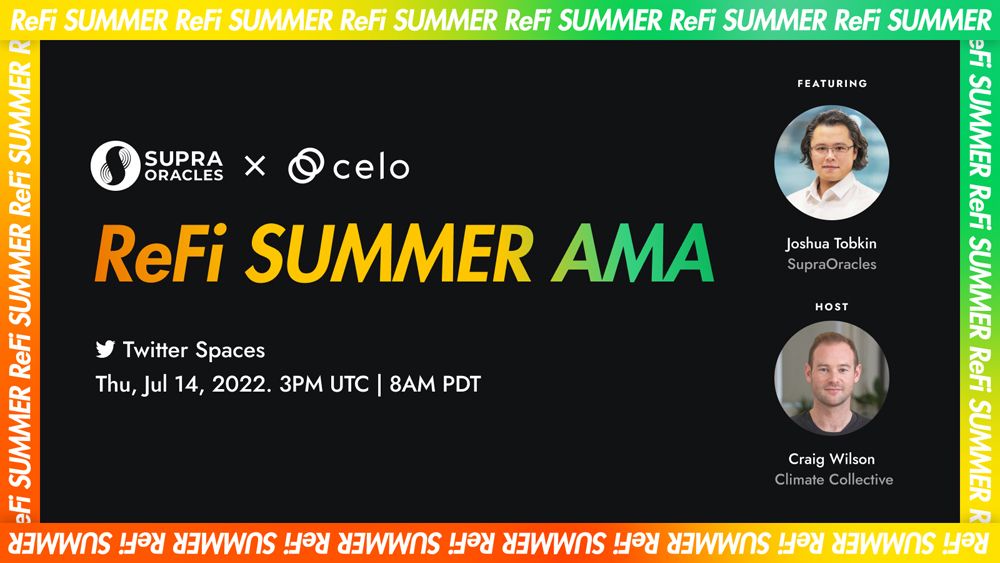 ReFi Founders Circles - Americas & Europe
Listen to the replay of the first ReFi Summer Founders Circle (Americas & Europe) featuring Helena Merk of Spirals Protocol and g0rd0n of New Atlantis DAO.

Open Forest Protocol "March to Mainnet"
Check out the replay of today's Twitter Spaces with Open Forest Protocol and NEARWEEK and get the alpha as OFP gears up for its mainnet launch, targeted for the end of this month.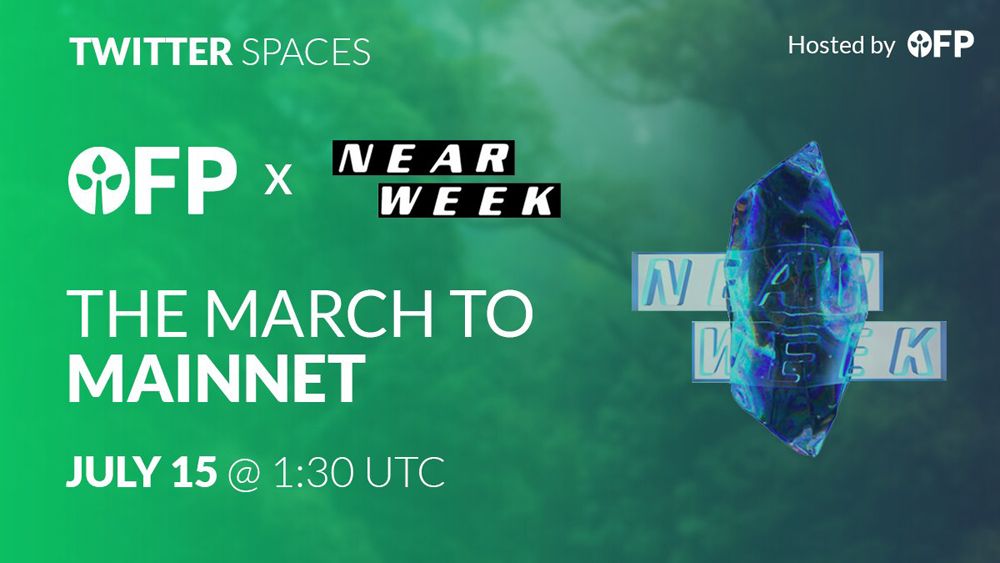 Upcoming ReFi Events
Lots of PARIS events surrounding ETHCC + More!
View more
Après-ReFi
📅 July 19 (Paris)
A relaxed gathering sponsored by Celo, Toucan Protocol, Senken, & Flowcarbon
Register here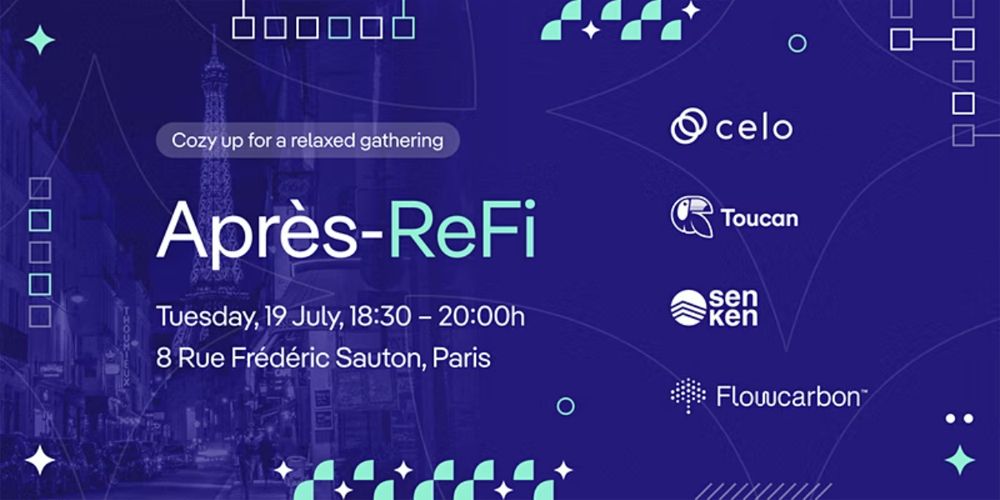 ---
ReFine Our Future
📅 July 20 (Paris)
A 6-hour interactive event hosted by Flowcarbon
Register here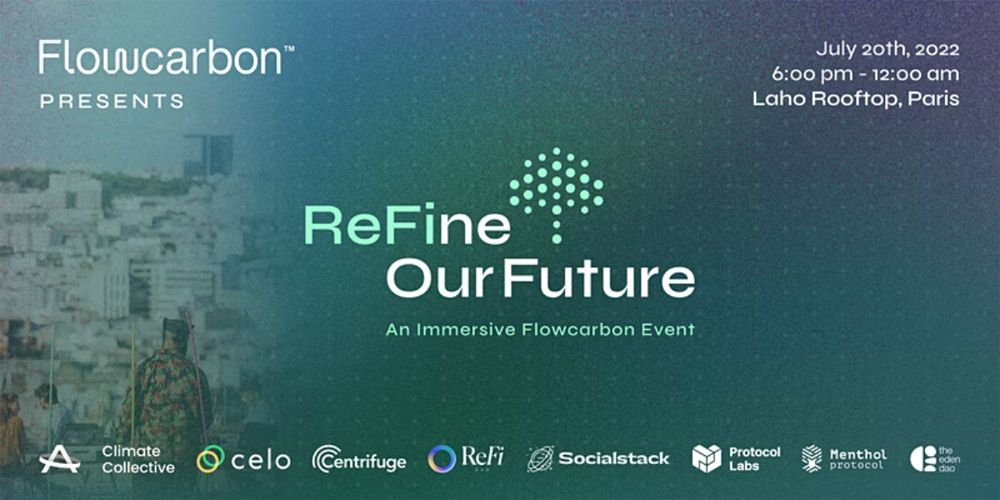 ---
Sustainable Blockchain Summit EU
📅 July 22-23 (Paris)
Two days of workshops, talks, and discussions on developing and building greener blockchain solutions.
Tickets here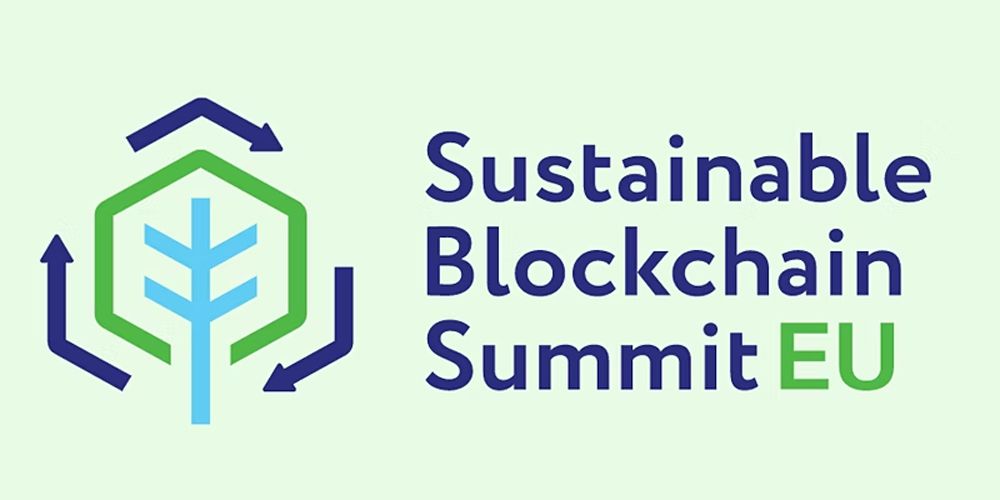 ---
Return to Green
📅 July 23-31 (Christchurch, NZ / virtual)
A private immersive art event in New Zealand and one of the first metaverse events for the Regenerative Finance movement.  Hosted by Avano (+ many more!)
More Info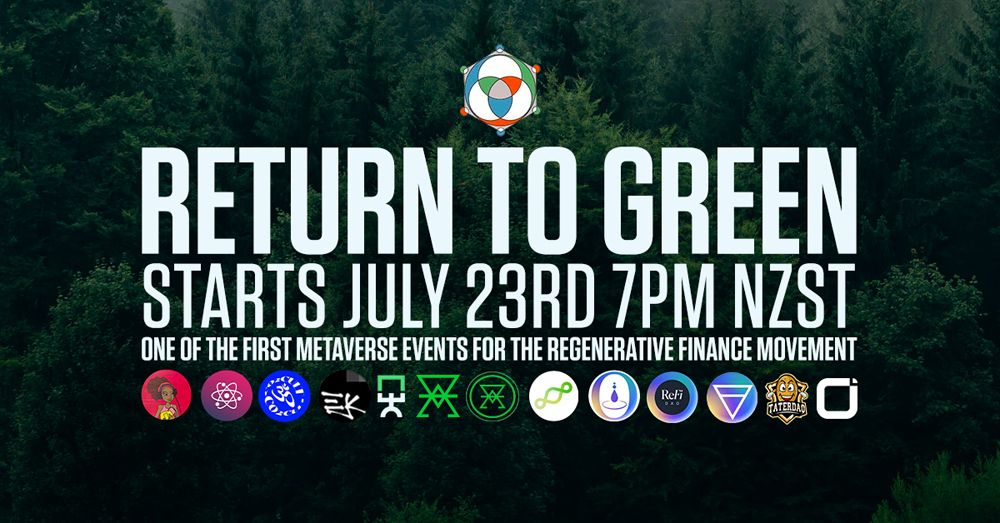 ReFi Podcast Season Two Launch Party 🎉
📅 August 5 (virtual)
We're kicking off Season two of the ReFi Podcast in style with a spaces cohosted with Bankless DAO.  The first episode introduces the amazing Simar Mangat of Magic Ventures as a new co-host for season two!
Stay tuned to ReFi DAO & ReFi Podcast for more updates on the event!
Final Thoughts
from ThoughtFloats
ReFi and the Future of Everything
Many of us refer, at least metaphorically, to the ReFi community as the "Regen-nation" (or "Coordi-nation" a la Kevin Owocki).  But could the infrastructure we're building today scale to the level of a Network State?  At what point does a community centered around nature-backed currencies, a regenerative culture, and the express intent to procure and preserve land transition into a sovereign nation? And if such a nation founded on these principles actually existed, what could that mean for the future of humanity?

At the same time, the set of crises that humanity currently faces may, on the surface, seem exceedingly complex and multivariate.  Yet the deeper that we each dig into the possibilities of Web3, the more we discover the ideas, projects, and people addressing the foundational issues of the larger Metacrisis.  Will we be able to slay Moloch before it's too late?

The answers to these questions are still unknown. But as Daniel Schmachtenberger suggests, we need optimism, practical pessimism, and faith in the unknown to continue pushing forward.  And that's most likely why you're here.  Through creativity, innovation, and collaboration in ReFi, we continue building out the future we hope to see.
That's a wrap!
A special thanks to John Ellison for inviting ThoughtFloats to take over this week's ReFi Roundup.  Be sure to follow the ReFi Weekly Rewind for a Twitter thread every Saturday recapping the week's top ReFi announcements, launches, partnerships, and news.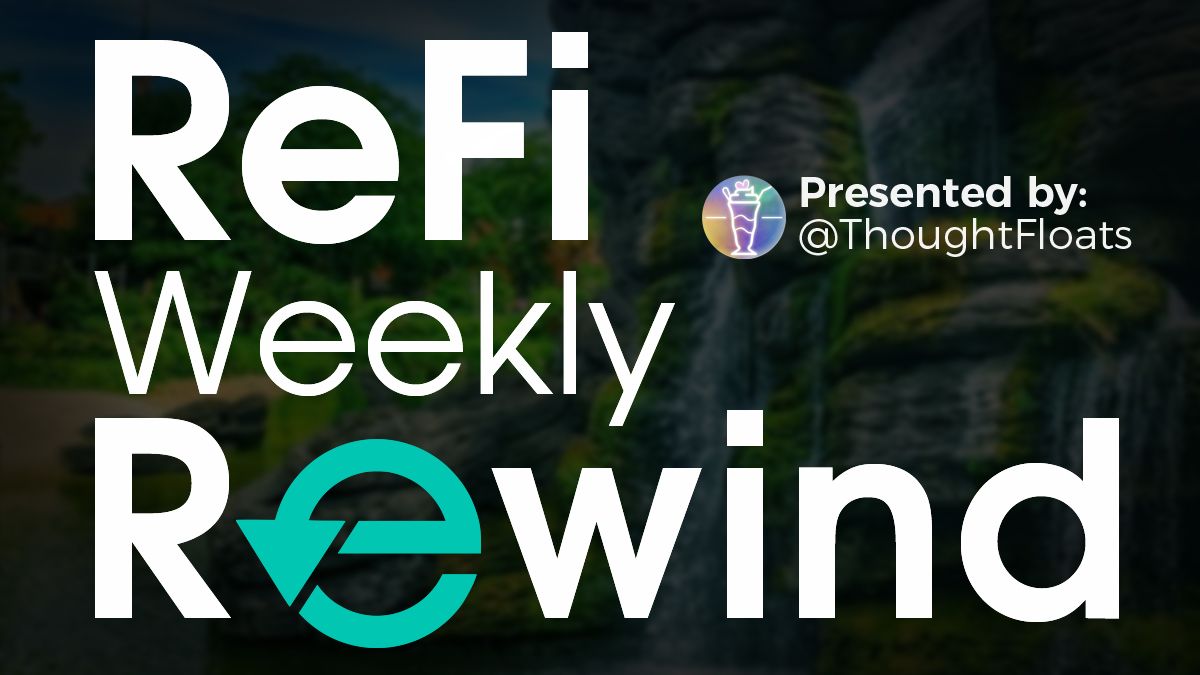 And, as always, if you have a news story on how ReFi is changing the world, drop us a line!  Your story may just be featured on next week's edition of ReFi Roundup.