ReFi Roundup #24: Plastiks.io wins Celo Camp, Impact DAO research, ETH Barcelona & Spirals Protocol reveal
With ReFi Summer getting into full swing, we're stoked to see an amazing roster of events, a stack of protocols preparing to launch and a burgeoning community of builders getting ready for action.
Plastiks.io NFT Marketplace takes Gold Prize at Celo Camp 2022! ♻️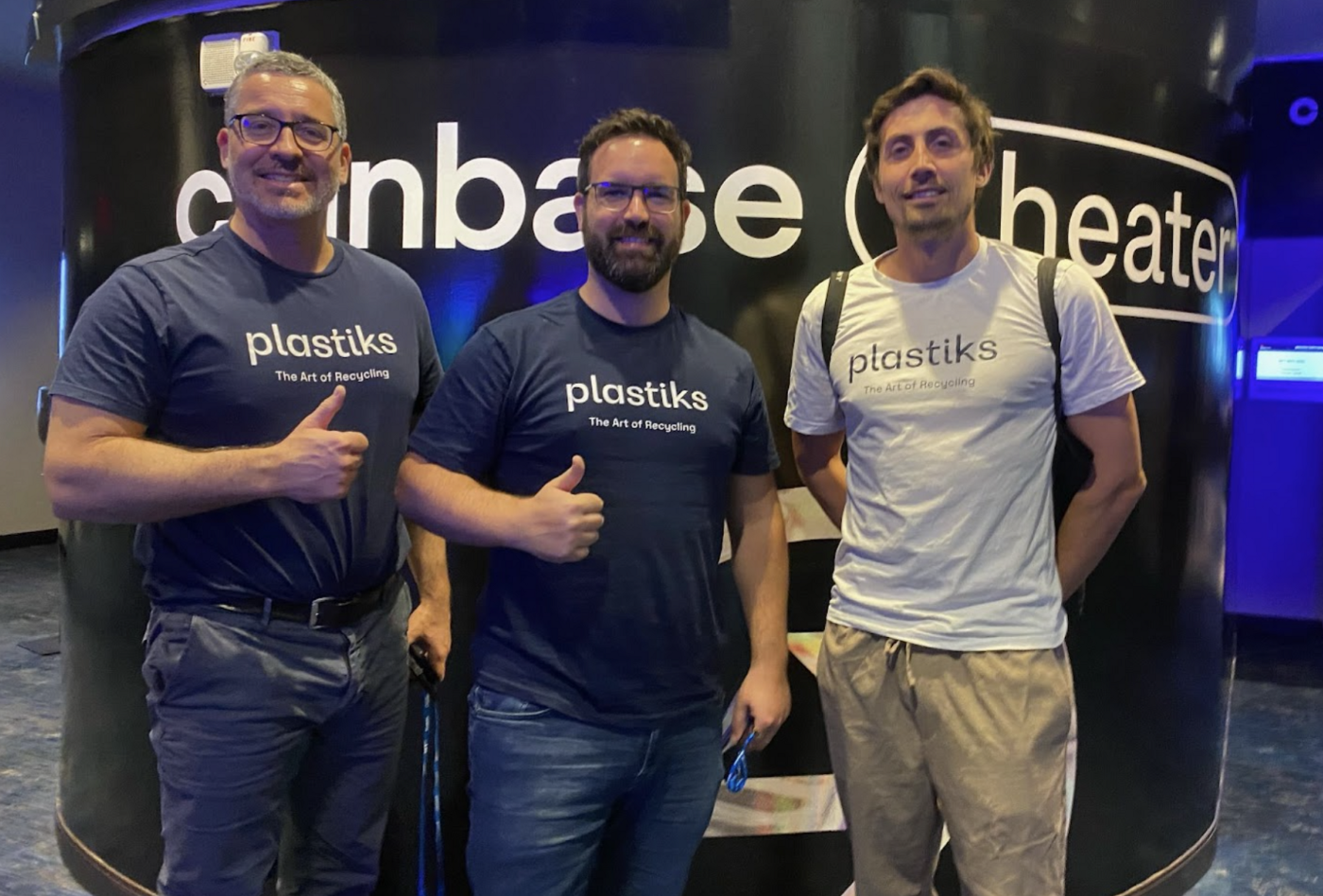 The team at Plastiks.io have built the first NFT marketplace that fights plastic pollution—and they've won Gold Prize at Celo Camp 2022 which earned them. 10,000 cUSD and 2,000 CELO.
We also caught a glimpse of their talk at ETH Barcelona, which earned their founder and CEO Andre a ReFi Orb. He's definitely worth a follow!
---
Gitcoin funding takes us forward 👏
The bear market has given many of us time to slow down and prepare. Despite the market conditions, regens are still actively funding public goods in record scale with over $5M committed to hundreds of projects across Gitcoin GR14. Four of the top 5 funded projects were from the ReFi community!
We're super grateful to have been near the top of the list alongside such brilliant builders.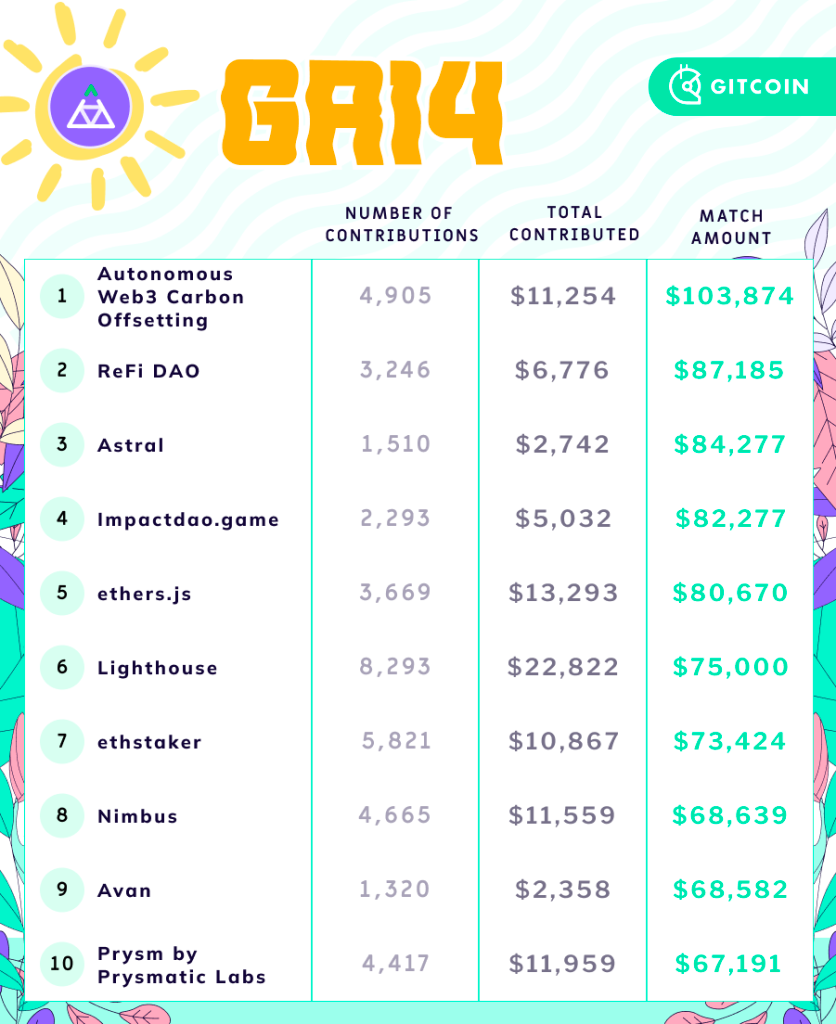 ---
ReFi at ETH Barcelona 🌙
Today marks the final day of ETH Barcelona, Spain's first Ethereum conference. It's a conference exploring how blockchain can help build a sustainable world full of human potential. With so many Regens across carbon, ecosystems and social justice this is worth taking a glimpse into the live streams with incredible speakers from Toucan, Foresight Institute, and Ukraine DAO.
ETH BCN Sky Stage Live Stream
ETH BCN Forest Stage Live Stream
---
Spirals Protocol says hello 👋
We come across a lot of brilliant founders in our community at ReFi DAO but Helena Merk from Spirals Protocol has definitely caught our eye. 👀
She and her team have a strong pedigree with previous exits and a clear vision for the future. Spirals is embedding regeneration into the fabric of Proof of Stake, their protocol is worth digging into as it could be a major unlock for the ReFi movement as the competition for planet positive layer ones continues to accelerate.
Tune in 📻
Next Thursday at 1pm PT there's a Zoom webinar with Web3 Crypto Startups interviewing Helena about her work at Spirals protocol.
Give Helena and her team a follow and stay tuned for Spirals upcoming launch on Celo.
---
Owocki on ReFi in Forbes 👏
Great to see Kevin's Greenpilled narrative taking foot in mainstream media. Check out the interview and article below!
What if we could use blockchain technology to create more coordination and solve coordination failures?
---
Alex Filotimo from Web3 Climate gives us an overview of his take on Kevin's book Greenpilled available on Gitcoin...
---
40 Learnings on 40 Days of Building a DAO 📚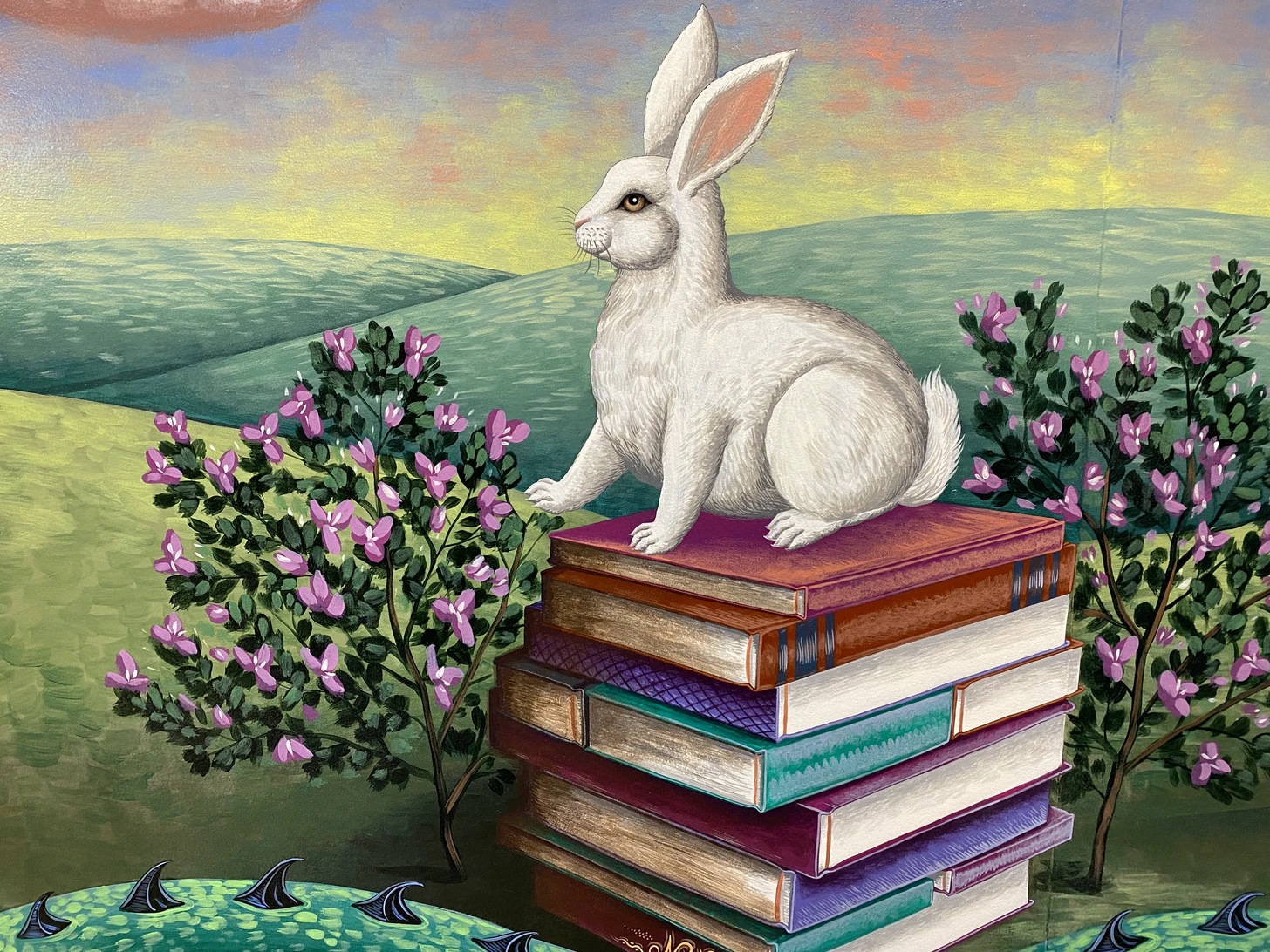 Our friend Deepa shares insights on her study of Impact DAOs at their 40-day milestone. Her mission is to conduct an intensive study of DAOs that we will distill and publish as a free book and a series of podcasts and blog posts. These are some of Deepa's early learnings and on how to create a "distributed autonomous organization" or DAO from scratch.
Here are some snippets from her learnings:
DAOs do need a leader initially that galvanizes the team and sets the course. But once the initial work's done new leaders emerge.
Be on Discord everyday even if it's just for 20 mins.
Shine the light on all active contributors - promote them, give them credit internally and on social.
DAOs need self driven folks with entrepreneurial mindset who seek solutions rather than problems.
---

deCarbonized #24: Improving quality of carbon credit demand; Soil carbon finding scale in the VCM
Every week Dr. Anna Watson gives us an overview of the evolving voluntary carbon market across crypto and beyond. Here are some highlights of the stories in the 24th issue.
ReFi Talent
Onboarding the best talent into top ReFi ventures
This week we've seen two entrepreneurs join the ReFi Talent collective, both of whom have received positive referrals from their previous employer at Solid World DAO. If you're growing your team, definitely reach out to Bhavesh or Priyank or apply to join our Talent Collective and we can make an intro.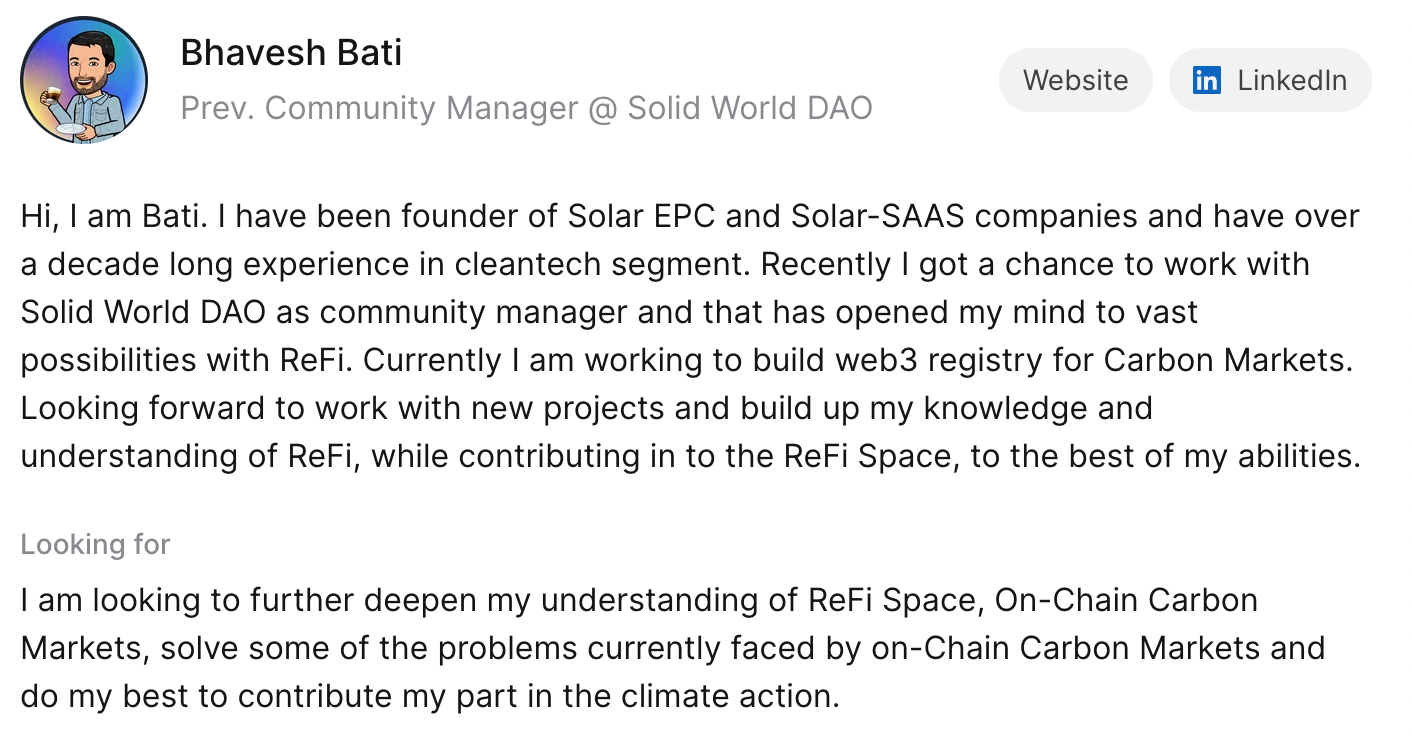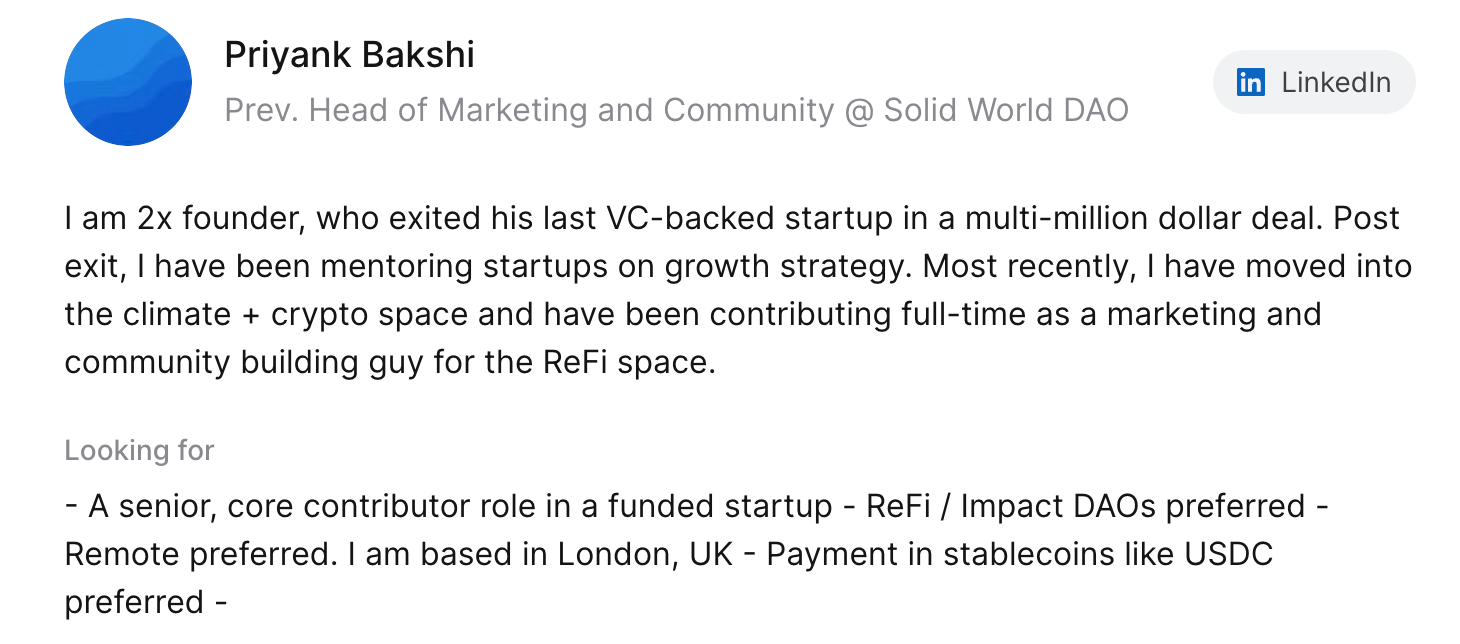 ReFi Bites
A sampling of the best of ReFi twitter and beyond...
Eden Dao launches an ultra-sound money carbon footprint calculator alongside the Eden pledge
Cyrus of Eden Dao is a brilliant builder who has just released a prototype of a carbon footprint calculator which takes users to a pledge to join Eden Dao. Several early adopters have been testing it out and minting pledges for a regenerative future.
It'd be great to see the Ethereum community rally around offsetting the footprint of Proof of Work in the lead up to the merge!


---
$10K Bounty for Sustainable Blockchain Hackathon
In the lead up to Sustainable Blockchain Summit after ETH CC, our friends at HBAR have committed a $10k bounty for the best ReFi and sustainability project on Hedera. If you're considering building in this ecosystem the upcoming Sustainable Blockchain Hackathon hosted by Gitcoin is running June 23 - July 18, 2022, take a look!
Reddit launches NFT marketplace on Polygon
---
Petroleum engineers going extinct 🛢🦣
Probably not for a while, but at least a lot less young people are choosing this career path.
---
Regenerative Intelligence
Chad Frischmann, one of the co-founders of Project Drawdown, had stepped down to start a new venture called Regenerative Intelligence to build:
a network of world class system thinkers and doers creating a virtuous cycle of collaborative intelligence, we enable the effective implementation of the highest impact 'system of solutions' for the planet and for people at scale.
---
Low-carbon concrete making it mainstream
Great to see major players adopting low-carbon concrete as an alternative for one of the most energy intensive building products that makes up a significant portion of the building industry's footprint.
Impact NFTs
Featuring ERC-721s accelerating impact for people & plant
ReFi Friday
Regenerative Finance Twitter Spaces today!
Shamba at 9am PT
ReFi Zone at 10am PT
ReFi DAO and Longtail Financial at 12pm PT
Angry Teenagers at 1pm PT
---
That's a wrap! ⿍
Stay tuned for a sneak peek of ReFi Podcast season two...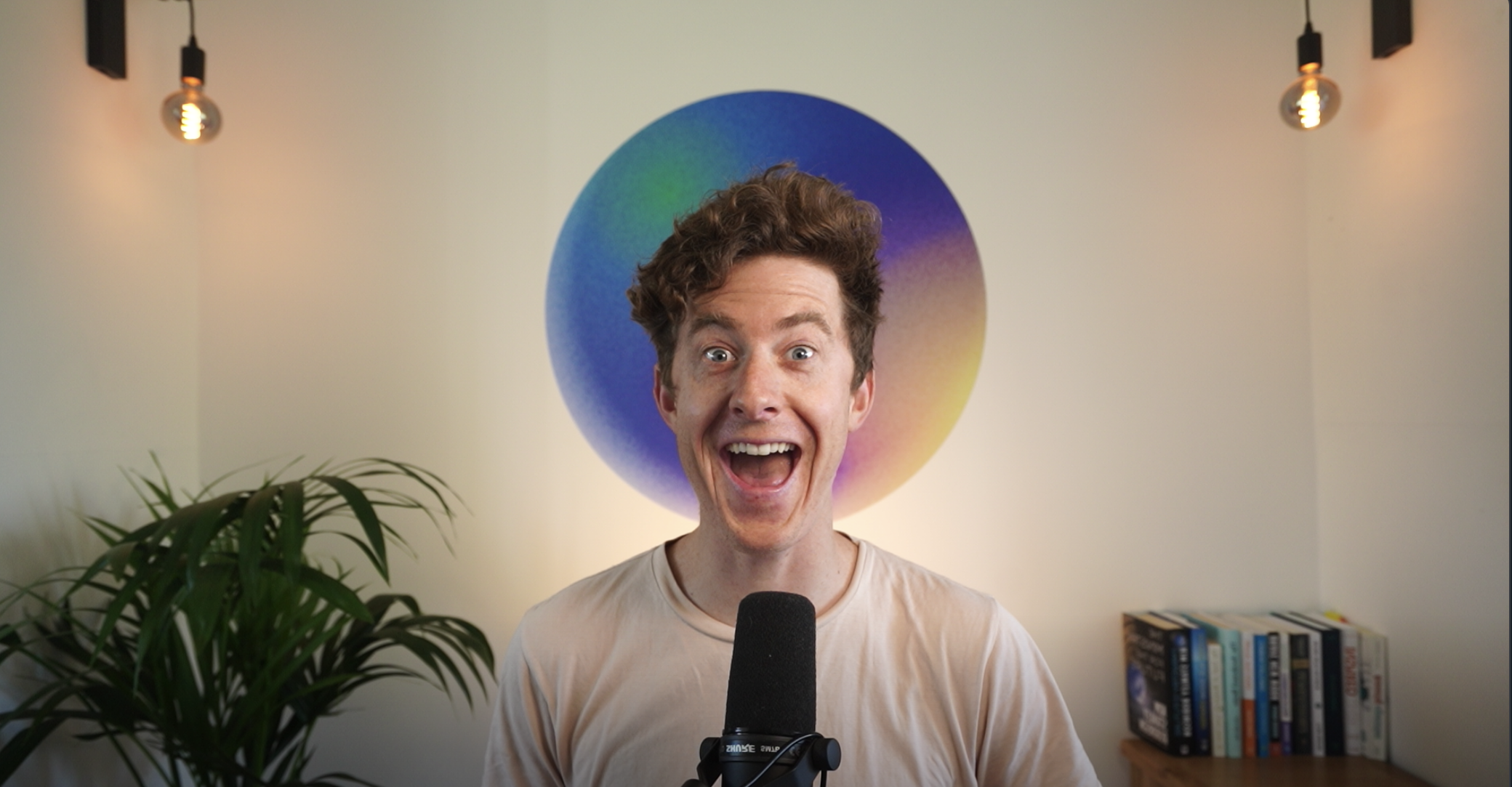 Reach out if you've got a story you want us to feature!