ReFi Roundup #36: 🌳 Bolsonaro & Lula, impactMarket with Nori jobs & tokenomics...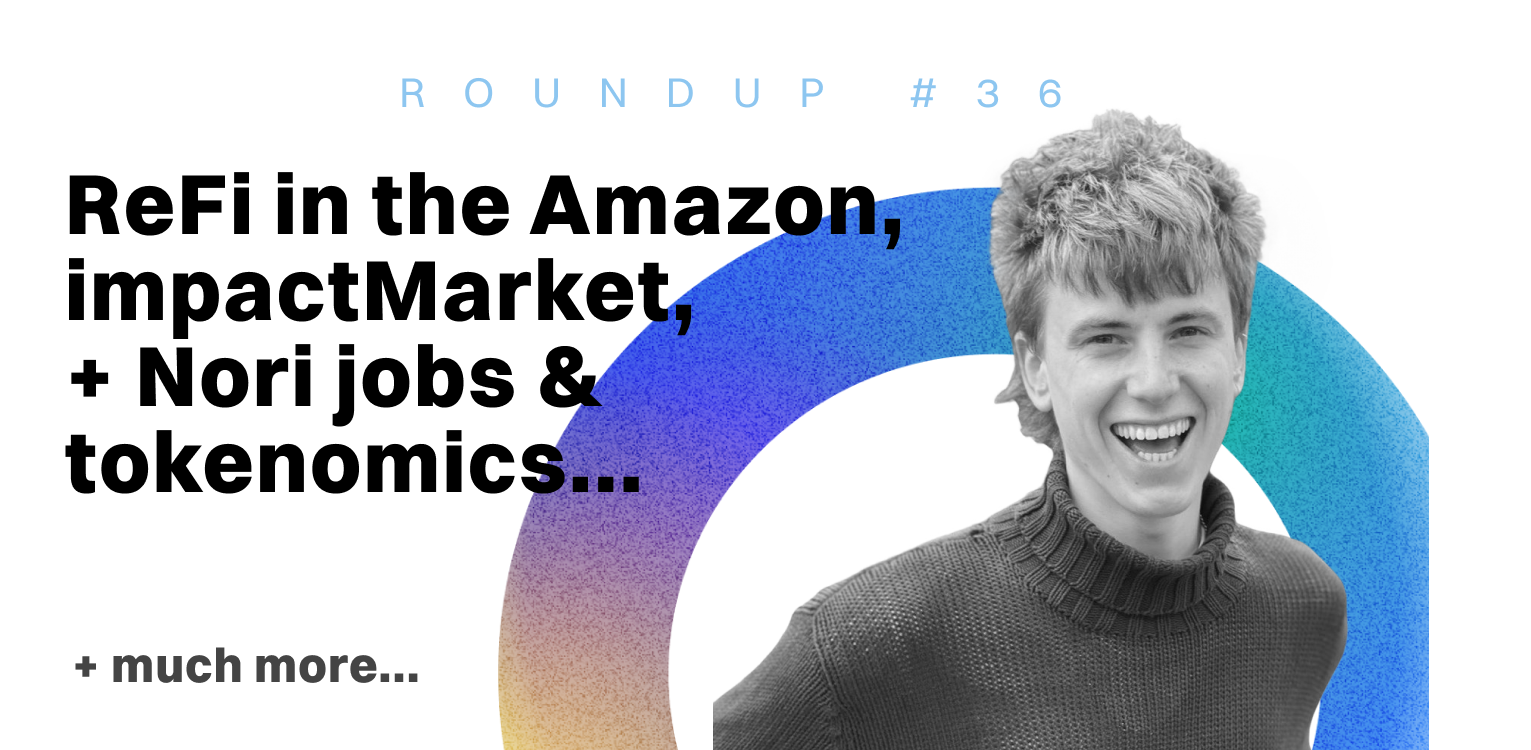 Hello friends! Monty here from PeoplePower, tuning in for my first ReFi Roundup. I found my voice in ReFi earlier this year with a TEDx talk titled "Can Crypto Regenerate the World?" and have an upcoming ReFi event in Bristol in December.
In this week's edition, we'll touch on Brazil's election as an inflection point for climate change, impactMarket's empowerment protoocl on ReFi Podcast and a conversation around Nori's tokenomics. Of course we'll round up with weekly news, events and leading jobs in ReFi—with a bunch of new engineering and biz dev positions from Nori. 👏
---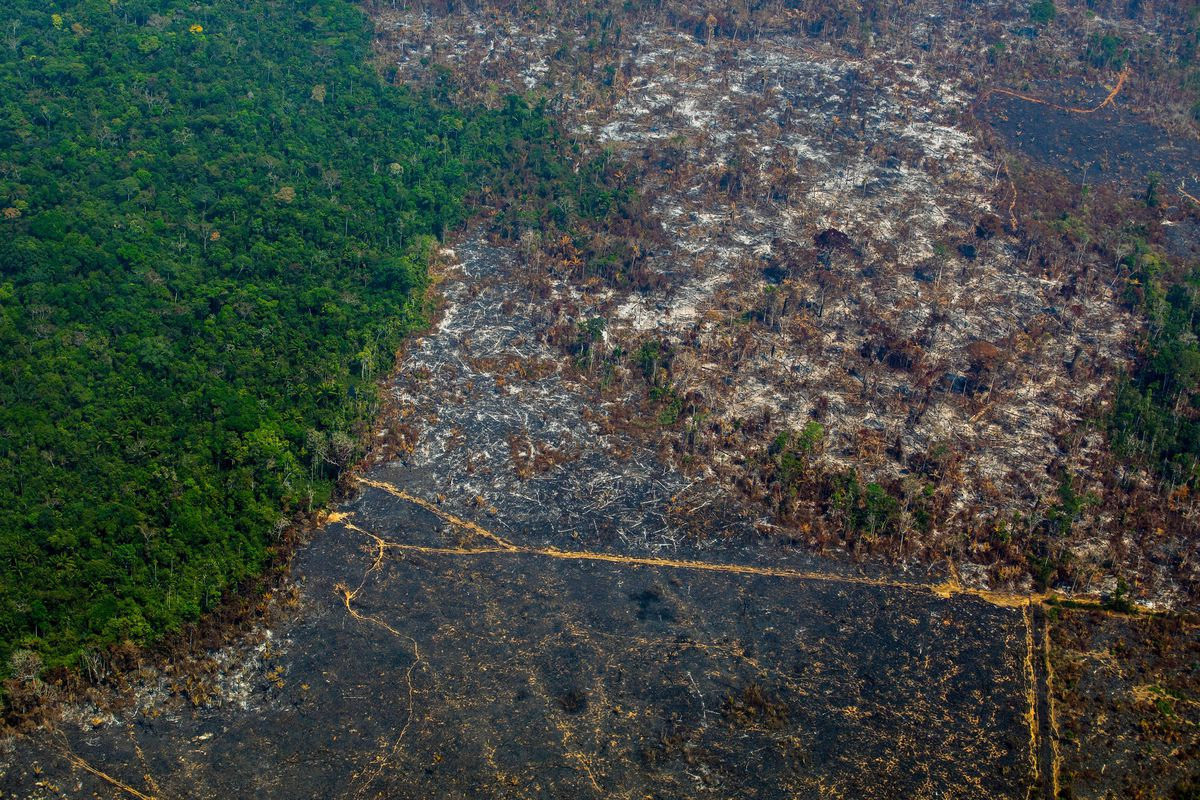 Bolsonaro vs Lula—A landmark election in Brazil
Under the presidency of Jair Bolsonaro, destruction of the Amazon rainforest has seen a dramatic acceleration.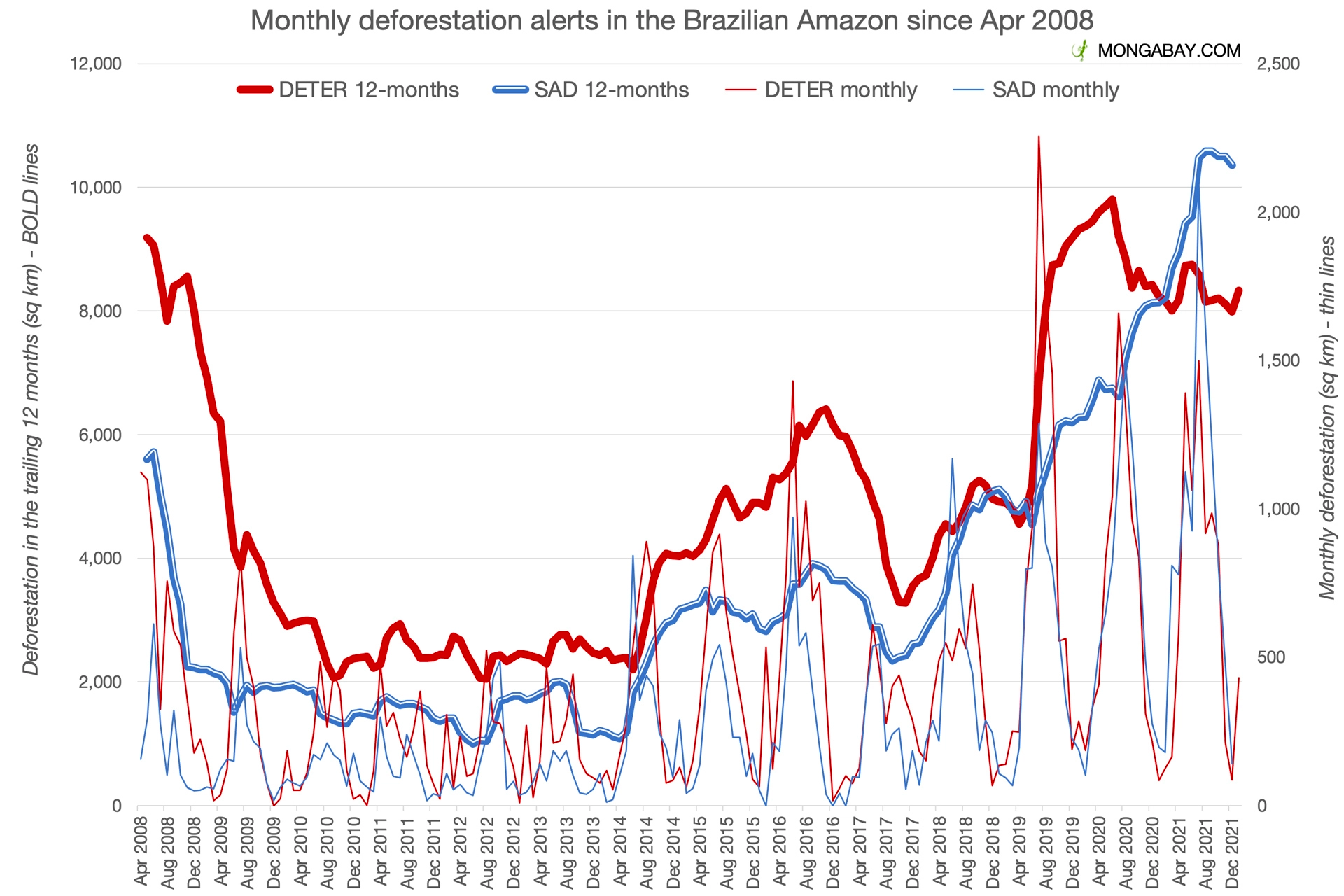 Images of this shocked the world in 2019—with the wildfires being visible even from space. Things haven't got much better in 2022 with the fastest pace of destruction being recorded in 14 years. Now, scientists are warning the Amazon is hurtling towards a tipping point of irreversible and cascading consequences.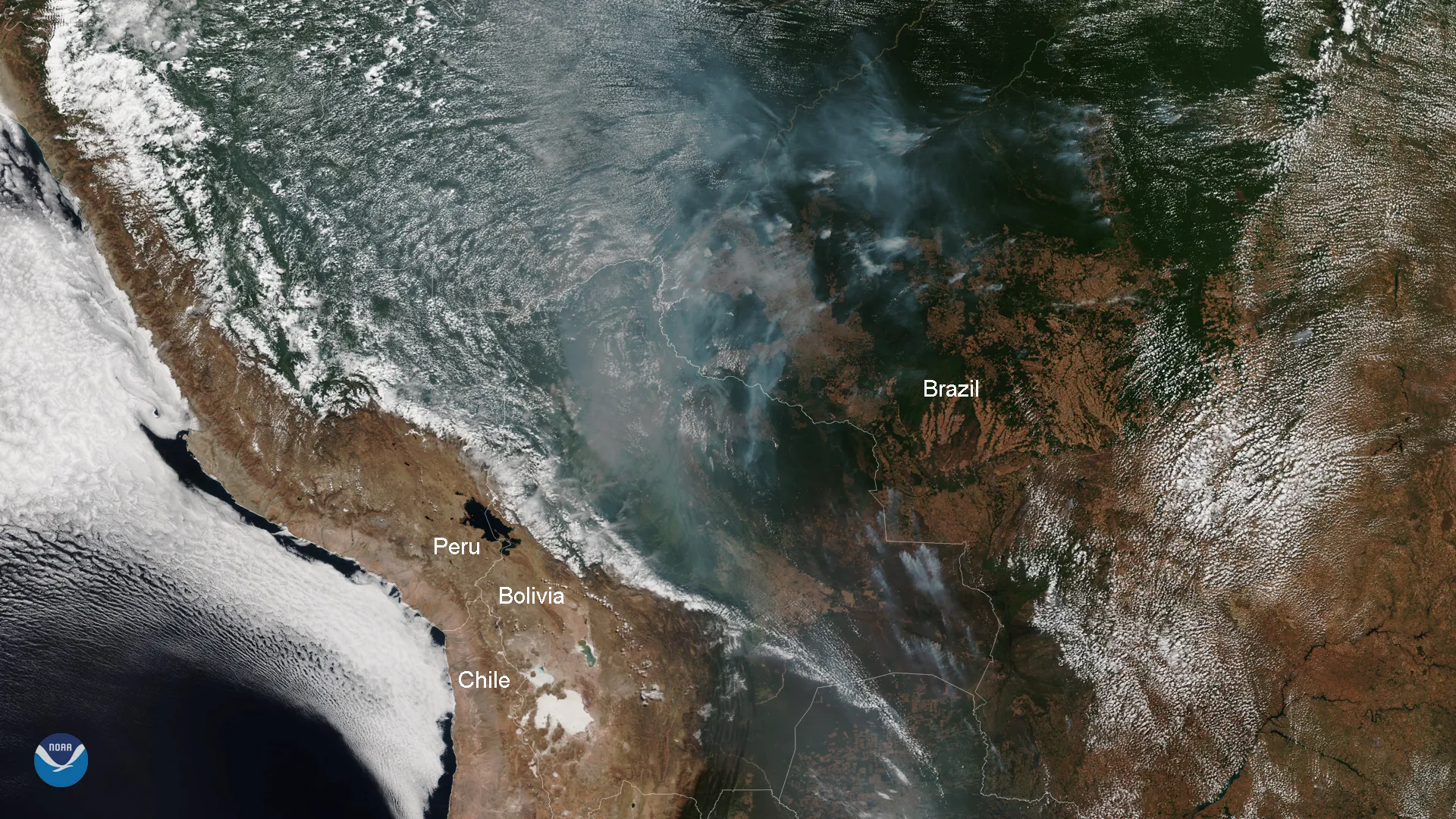 The Path Forward
Former Brazilian President Luiz Inacio Lula da Silva—who is globally renowned for his progressive policy and protecting the amazon and indigenous people—won the most votes in Brazil's landmark election last Sunday.
But the fight is not over yet. While pollsters and pundits were predicting a sweeping outright majority for Lula, the results were much closer that his supporters would have hoped: Lula 48% and Bolsonaro 43%. The two candidates now face a run-off vote on the 30th of October as divided Brazil looks to settle its fate.
ReFi's Role
As a community, there is a lot we can do to support the flourishing of the amazon rainforest and the people of Brazil. Web3 and dMRV technologies have the potential to revolutionize the monitoring, management, and financing of natural capital preservation and regeneration. There's also a huge untapped potential of leveraging web3 to mobilize communities of activists towards shared goals and incentivize planet positive outcomes through social impact bonds.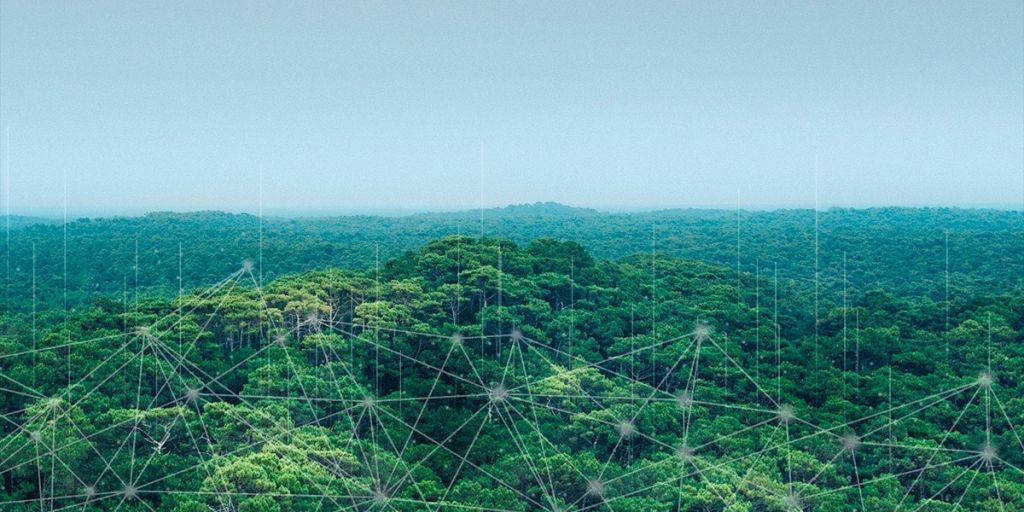 Yet it's vital to remain mindful of the historical and global context here. We must not repeat the failures of the past and perpetuate 'Crypto Colonialism'. Local people must be front and centre of discussion, decisions, and implementation. Diversity and democracy is paramount.
With that said, here are some of the ReFi x Amazon initiatives to explore if you haven't already:
Moss - Moss's MCO2 tokens are by credits protecting the amazon rainforest. Moss also has a range of NFT's designed to preserve the rainforest by creating a 'Green Wall' in the amazon. Check out the deep dive to learn more.
The AEternals - offer metamorphic, multidimensional and gamified NFTs, connected to the Amazon Rainforest through IOT sensors. 55% of profits go directly to Rainforest Partnership.
Fund the Planet - an NFT Rainforest Token that rewards you for saving endangered rainforest while supporting local communities in sustainable development.
Amazon Rainforest & Congo Basin Alliance at COP-27?
President Luiz Inacio Lula da Silva's aides are reaching out to Indonesia and the Democratic Republic of Congo to form a united front of countries with the most tropical rainforest COP-27. Lula's idea is to build an alliance to push for resolutions to help developing countries preserve their forests and pressure rich countries into contributing to the cost.
Lula's policy team is especially focused on the details of a global carbon market and ways to finance conservation and sustainable development in rainforest regions.
---
ReFi Podcast dives into impactMarket
ImpactMarket is a web3-powered protocol operating on Celo aiming to address rising income inequality and fight poverty around the world. Now supporting over 269 vulnerable communities across more than 25 countries, the project seeks to establish Unconditional Basic Income (UBI) in these communities as a fundamental building block of economic and social empowerment.
Read Phaedrus's awesome deep dive, listen on your podcasting favorite platform, or check out the episode on Youtube.
---
Rez raises concerns with Nori 's tokenomics...
ReFi community member & Solid World DAO Co-Founder 0xRez  bought up some concerns with carbon removal marketplace Nori's planned token launch publicly on Twitter. It's rooted in Nori's position that 'carbon shouldn't be traded', and opens a lot of interesting questions for ReFi to answer.
Paul's response to the thread begs the question: If there are such profound challenges with this design, is it worth the consequences to have an appearance of 'not trading carbon'?
Paul and the team at Nori are a high-integrity bunch, steering clear of crypto hype while focusing on building a system for scaling soil-based carbon removals. Don't get us wrong—we're big fans of Nori. We are also keen to support healthy dialogue towards integrity across the movement.
Watch this space. 🤔
ReFi 🐦
The latest across ReFi Twitter and beyond...
Our friend ThoughtFloats crushed the ReFi news this week, so credit to them for brining the following snippets to our attention! 👇🏽
Toucan Grants Season 1! 🎉
ToucanProtocol has announced the recipients for their first round of community grants. It covers projects building carbon marketplaces, utility NFTs, GameFi, regenerative #metaverse projects & more. Congratulations to @SpiralsProtocol, @CO2CULTNFT, @mangrovecarbon, @PozzlePlanet and the others for their selection. See the full list and read more below ->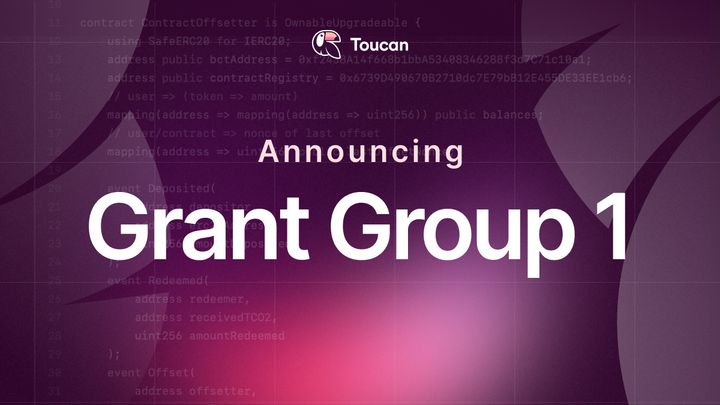 A Plan for ReFi Biodiversity Markets 🕊
Open Forrest Protocol (OFP) has published a blog post discussing the emerging #biodiversity credit market and outlining their roadmap to develop, verify, and scale this vertical. They also announced a Biodiversity Working Group bring more voices into the conversation and are looking for passionate environmentalists and biodiversity experts who care deeply about this issue! Click below to join up or learn more...
Raiz Vertical Farms 🌱
@NEARProtocol releases video interview from #NEARCON 2022 with Emiliano Gutiérrez of @RaizFarms, a decentralized network of urban vertical farms powered by blockchain technology.
Have you been to jail for justice? 👮🏽‍♀️
It's incredibly moving to see protestors of all types—mothers, grandmothers, students—in London going to jail for climate justice. This one is definitely worth a watch.
ReFi Events 🪩
Get your ReFi on with friends in-person and online...
View more
Weekend Triple 🇰🇪🇧🇷🇦🇹
Its a big weekend across the globe for ReFi events with ReFi Kenya and Regenere-se in Rio de Janeiro kicking off, and Solar Punk WOW starting in Austria! Big Shoutout to Shambanetwork, Cambiatus and the Crypto Commons Association (CCA) for kickstarting these events with support from the amazing team at ReFi Spring.
Looking Forward 📍
We've got some big and exciting events coming up soon - make sure to grab some tickets and support the ReFi regenerative renaissance wherever you are from!



Looking Online! 💻
A selection of the best past and upcoming online discussions...
Gold Standard pushing tokenized carbon 🌟
Gold Standard has been hosting a series of webinars and consultations on tokenized carbon with over 100 ReFi actors. The consultation will close on October 28th. Learn more or apply to join the conversation below.
---
Polygon Green II—Rewind 🍃
Polygon hosted the second Green Blockchain Summit with organisations represented from across the crypto, refi and climate ecosystem including Celo, Solana, Filecoin, FTX, Verra, Oceef and Solid World DAO. If you haven't watched—check it out! It's a fantastic online event.
---
Add your ReFi event! 👇🏽
Got a ReFi, crypto, or climate event coming up and what to have it featured in the newsletter? Add yours to ReFi Spring!
ReFi Jobs 👩🏽‍🚀
Land your dream job at a leading ReFi venture...
View more
Our friends at Nori are hiring in full force! After their recent successful fundraise they've posted a number of jobs based in Seattle, WA across engineering, and business development. Check it out! 👇🏽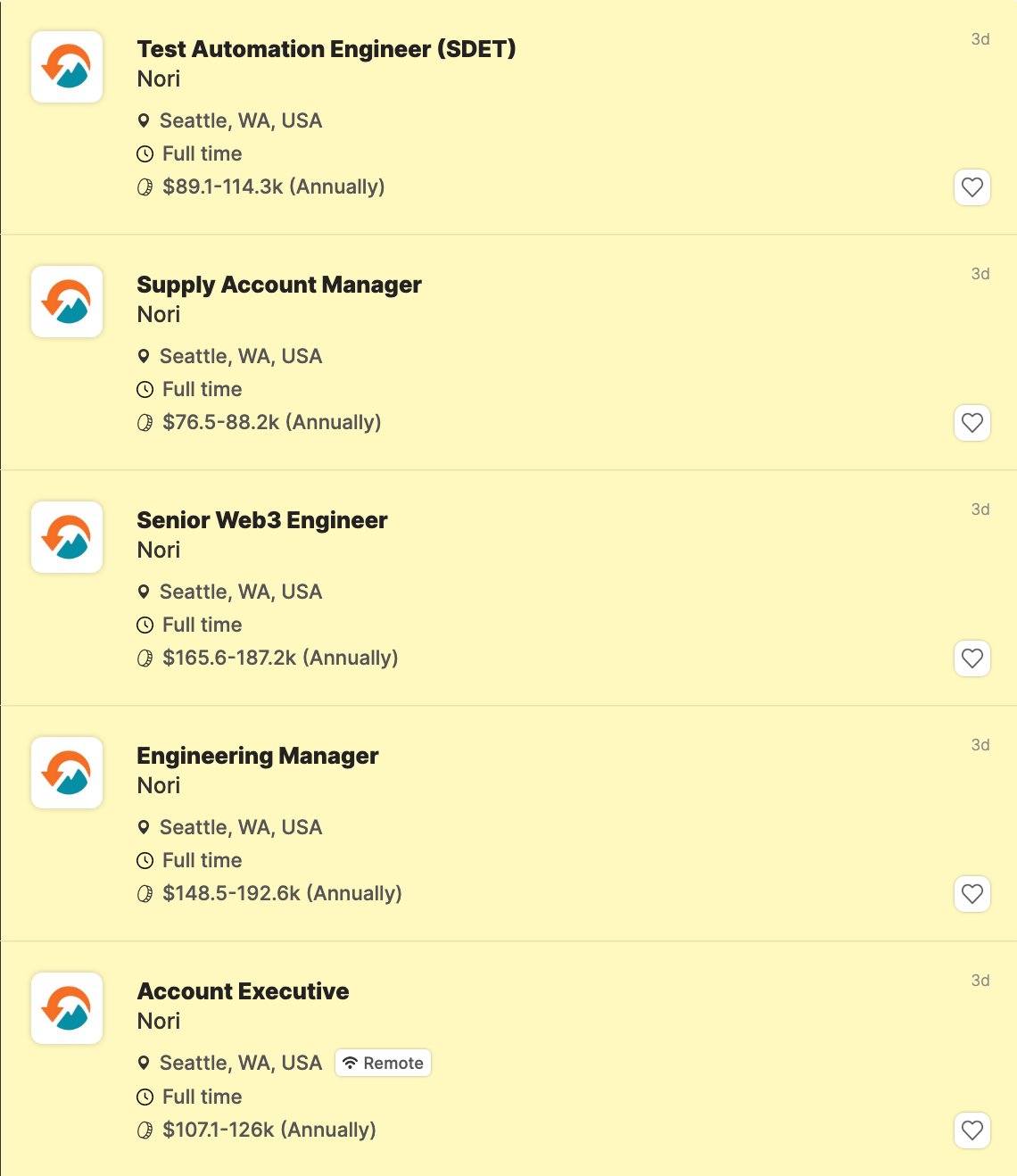 Community News
See other amazing newsletters from the ReFi Community.
The ReFi Roundup is one way to stay up-to-date but their are plenty of others each with unique angels and takes. Show them some love below :)
---
Thank you!
Thanks for being a part of the movement to create a radically better future. We hope you enjoyed this edition of the weekly ReFi Roundup and we'll see you next time :)
Where always trying to evolve and improve our newsletter, any feedback would be greatly appreciated! 👇
How did you like this roundup? Respond to this email with a score from 0-10!