Bear means BUIDL w/ Jahed from Cerulean Ventures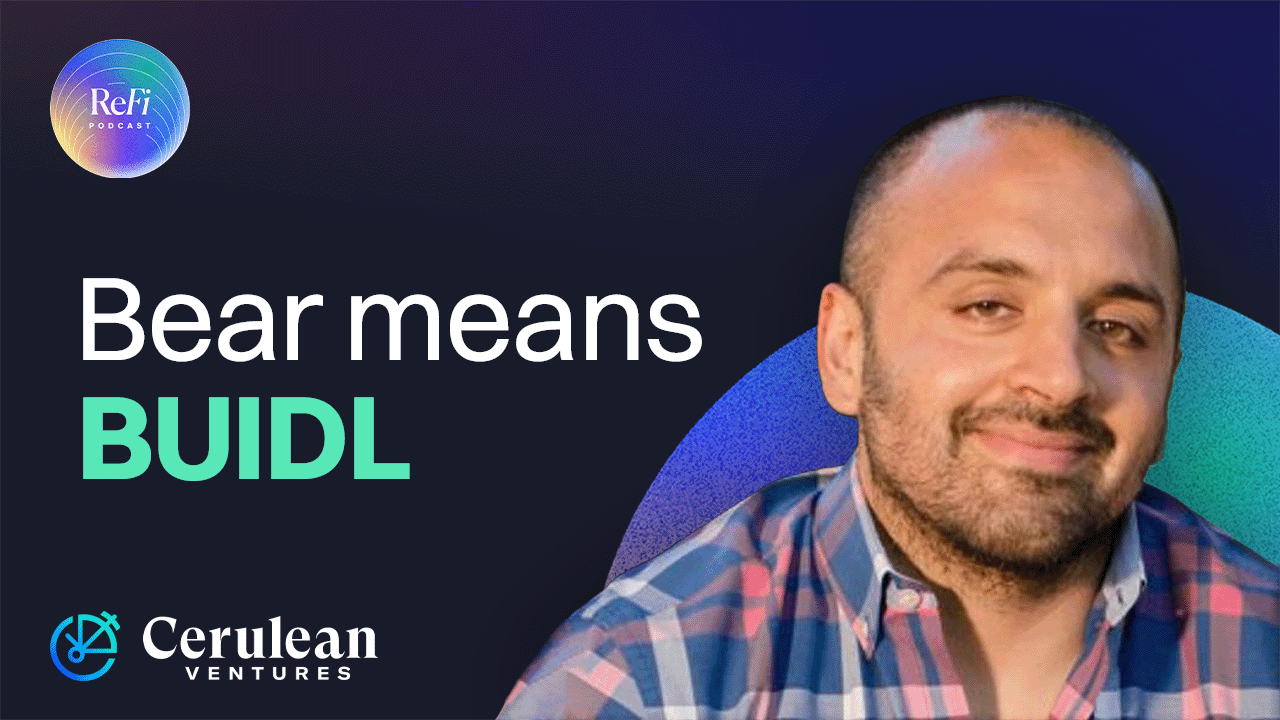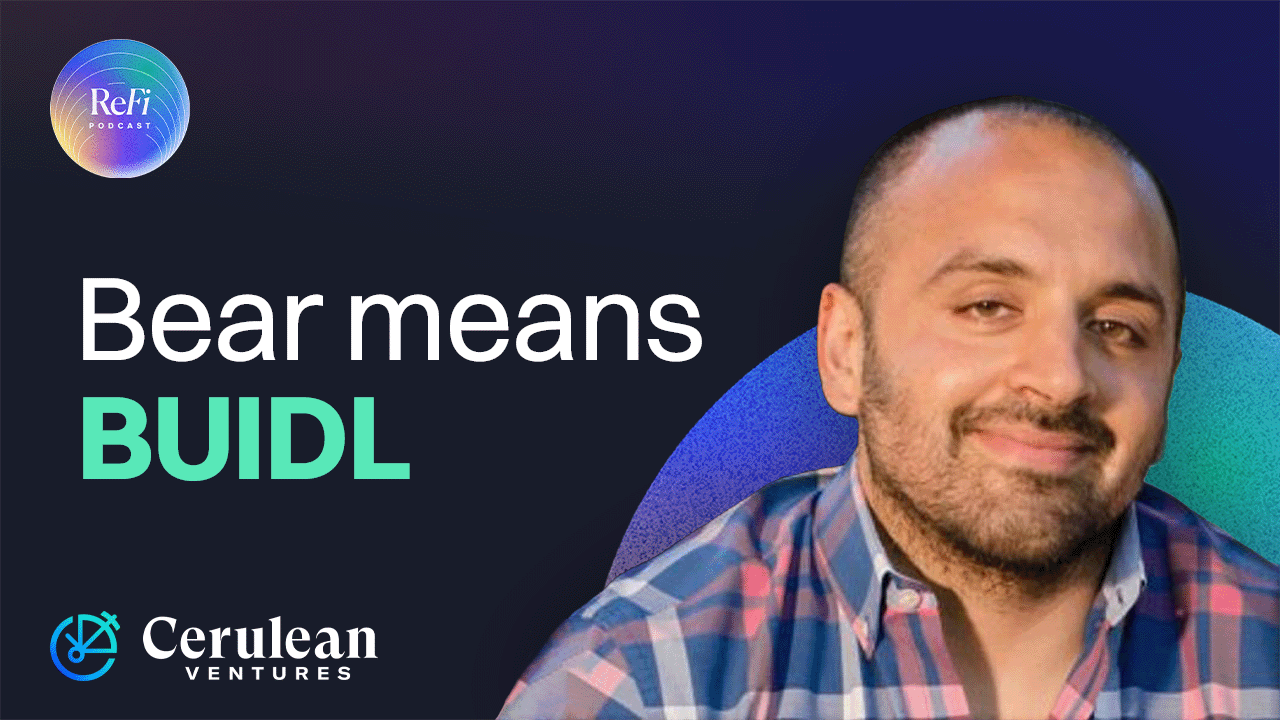 What better time to 'BUIDL' than in a bear market. In Season 2, Episode 21 of the ReFi Podcast, your host John sits down with Jahed Momand, co-founder of Cerulean Ventures for a deep-dive into his experience with prior market cycles, and insights funding projects operating at the intersection of Climate & Web3.
Cerulean Ventures is an investment firm that believes natural assets will unlock the next $50 trillion in growth, while incentivizing the regeneration of Earth through new coordination technologies. They focus on the ecosystems in Cosmos Network and Regen Network, but invest actively outside it, as we believe the value unlocked by interblockchain communication (IBC) and other infrastructural innovations will rapidly scale climate impact through user-focused web3 tools.
You can check out the full episode here, or on your podcast platform of choice.
We also have you covered if you'd like to dive into the conversation in video format here too:
Resources
Follow Jahed: on Linked In;