Introducing Reneum: A Renewable Energy Credit Marketplace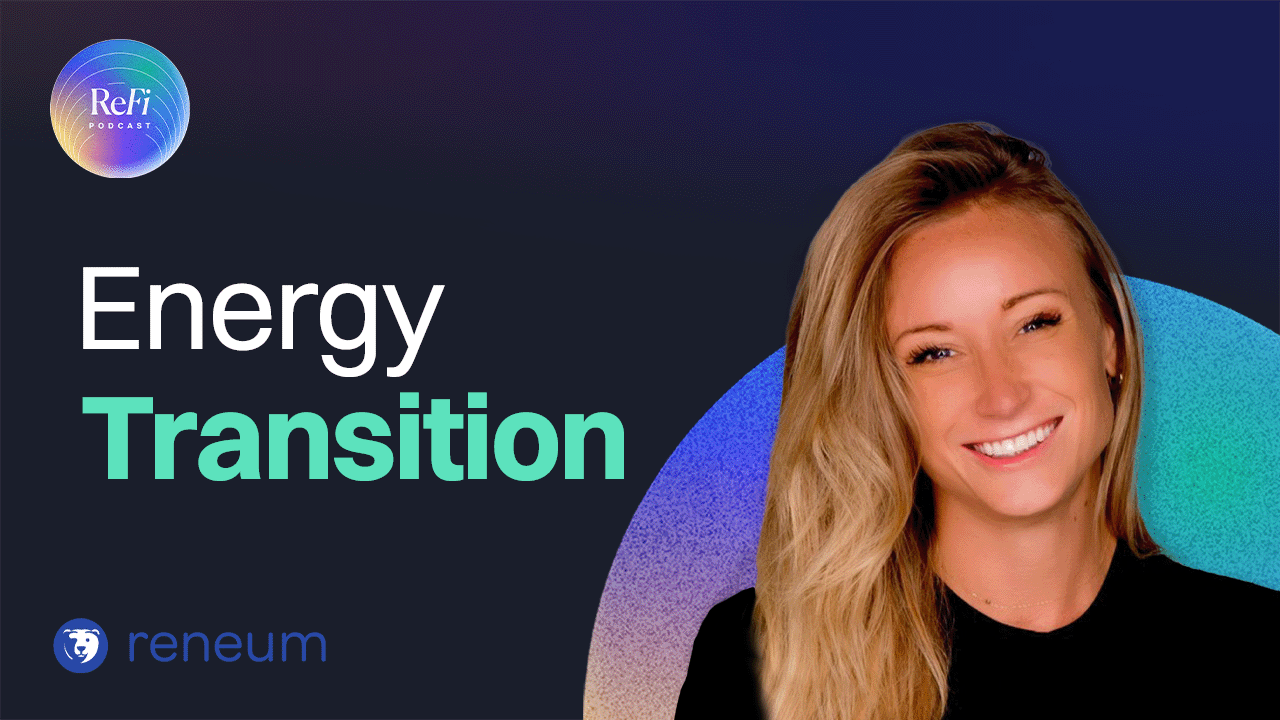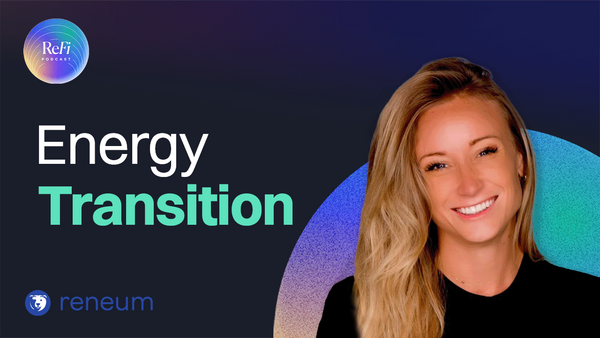 Ready to meet Reneum? They are an innovative project launching soon, looking to fuel the renewable energy transition we need to address the climate crisis and deliver a sustainable future.
ReFi Podcast hosts John and Simar sat down with Reneum co-founder Brianna for a hugely insightful and inspiring conversation about her work at Reneum, which will soon launch a green marketplace that will use the power of Web3 and blockchain to fund renewable energy. She shares the background story, future prospects and also the bigger picture of Renewable Energy Certificates and the role they can play in the needed transition to green energy, and so much more...
The Challenge
Our climate crisis is intimately tied to our current prevailing modes of energy production. Likewise, our financial systems are incentivized to continue funding GHG-intensive energy production and other activities, while externalizing or under-valuing low-carbon solutions.
To reach the emissions targets put forward in the UN's Paris Agreement, annual global clean energy investment must increase seven-fold from less than $150 billion in 2020 to more than $1 trillion per year by 2030.
Although science has shown us not only what's at risk and what must be done, many markets haven't yet turned off the flow of investment toward fossil fuels. High upfront capital costs for renewables, combined with regulations and subsidie that favour fossil fuels make doubling down on the status quo attractive for investors.
Reneum's Approach
Reneum is trying to solve these intertwined problems by providing stable revenue streams to renewable energy projects. Using the transparent and efficient nature of blockchain to mobilize and redirect capital where it is needed most, people can directly power the energy transition and organizations can mitigate their environmental impact in an effective way.
Learn more about Reneum in the ReFi Podcast. Give the Reneum episode a listen here, or enjoy the full conversation on YouTube below:
Learn More - Resources