State of the ReFi Nation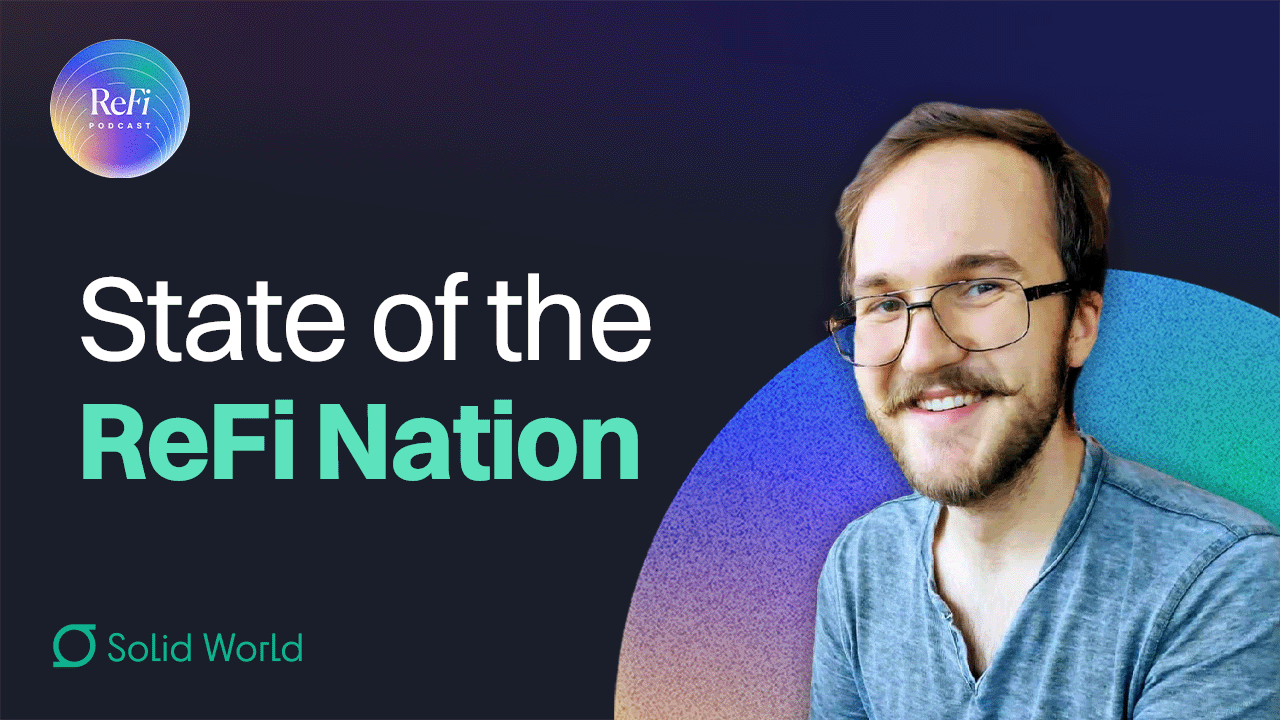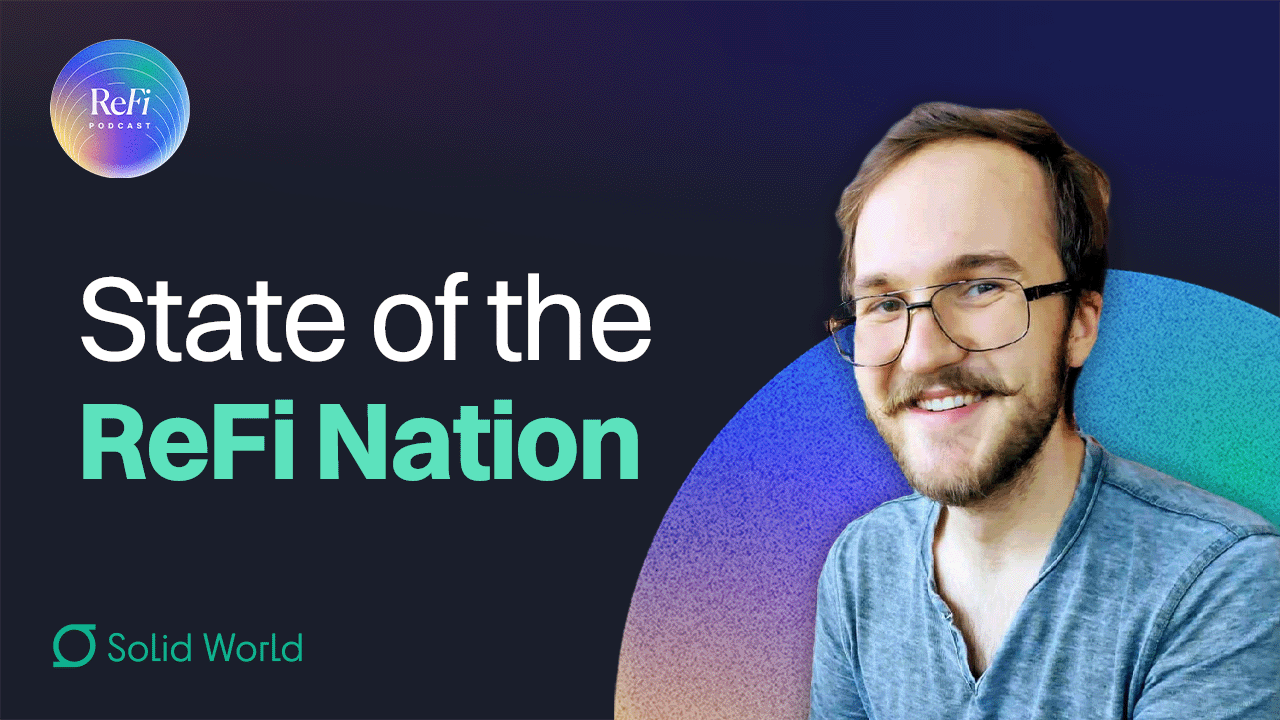 In the latest episode of the ReFi Podcast, your host John Ellison is joined by Rez, co-founder of Solid World DAO and co-host of This Week in ReFi Podcast. They take a look at the last year in the world of ReFi, the Cambrian explosion of innovation at the intersection of climate and Web3, where we are now, and where we are headed as we continue our collective ReFi journey.
Listen to the full episode directly here, or tune in and follow the ReFi podcast on your favourite podcasting platform!
The Challenge
Climate change is undeniably the greatest and most important challenge that humanity has collectively faced. While brilliant people around the world are working to develop impactful ways to build a sustainable, resilient future on our planet, current financing models and our prevailing economic systems present significant barriers.
The carbon market is a promising mechanism, but is currently held back from realizing its transformative effects on the world. While carbon credits make climate-positive projects into viable businesses, the timelines to receive credits for their activities can be multiple years. Technologically innovative and grassroots projects alike then struggle to access the funds they need to scale and succeed in their mission. Although progress is being made, our planet can't wait for traditional finance to pivot and re-prioritize climate-positive projects. Enter Regenerative Finance...
Rez's State of ReFi
So where are we at, and what progress has been made in building new financial models that re-centre and regenerate natural systems? ReFi has been on a wild ride for the past year, from the joint launch of KlimaDAO and Toucan Protocol to the waiting game while Verra Standards and other off-chain incumbents explore tokenization of their carbon credits after halting bridging activity earlier this year.
Check out the full conversation with Rez below, for a deeper dive on his own story, and his take on a wide range of topics that have impacted ReFi over the last year!
Connect with Rez & Solid World DAO