RECs Renaissance with Arkreen, Jasmine Energy & Reneum Institute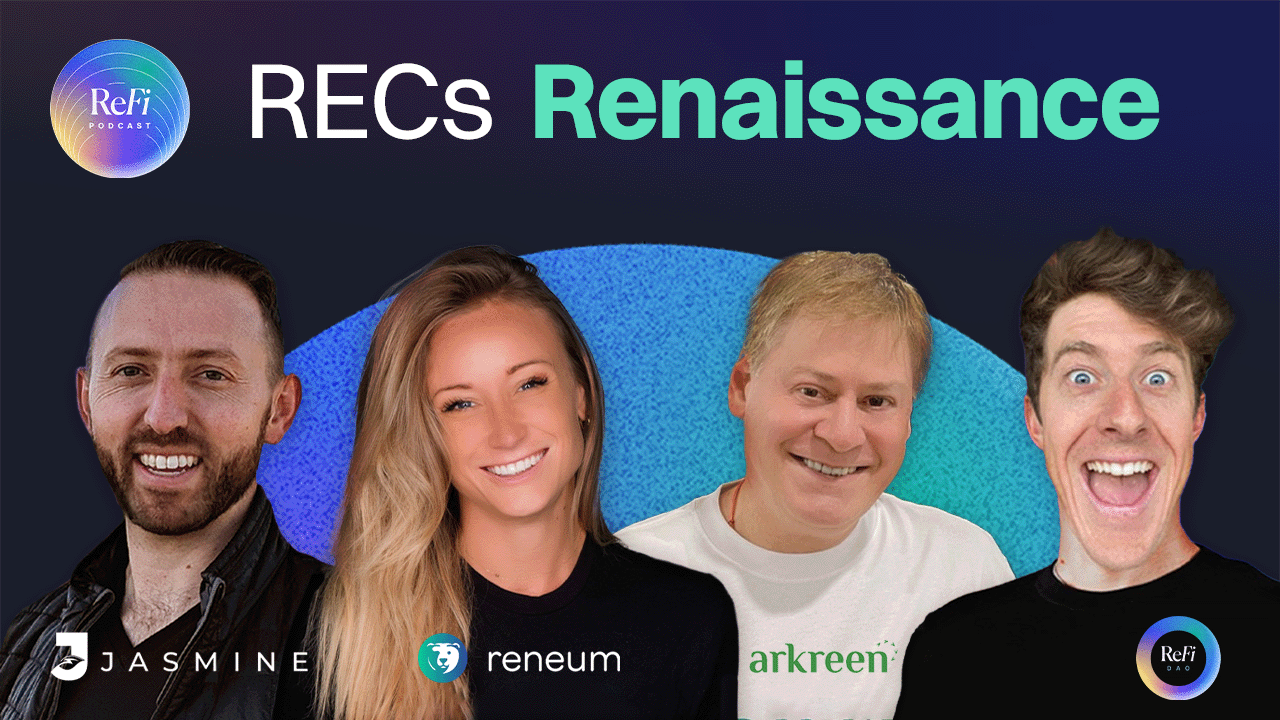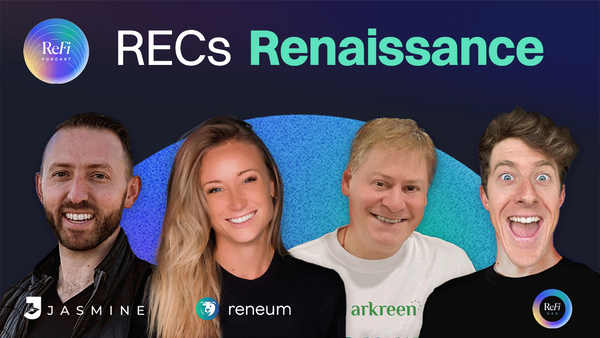 This week on the ReFi Podcast, your host John holds first live ReFi Podcast on Twitter Spaces! He is joined by ReFi pioneers Brianna, co-founder and CEO at Reneum; Dalton, co-founder and CPO at Jasmine Energy; and Karl, head of commuity growth at Arkreen.
With a total audience of 244 listeners from across the ReFi Nation, they take a deep dive into the world of Renewable Energy Credits (RECs) - which are certificates issued by a government agency to a power-producing company that utilizes environmentally-friendly methods to generate electricity.
If you weren't able to tune in live, you can check out the full Season Two, Episode 20 here on Anchor.fm, or find it on your favourite podcast platform.
You can also play back the entire conversation via YouTube right here:


Links:
Follow Brianna,Co-Founder, CEO at Renuem:
https://twitter.com/briannaleewelsh | https://reneum.com/
Follow Dalton, Co-Founder, CPO at Jasmine Energy: https://twitter.com/TDaltonC | https://www.jasmine.energy/
Follow Karl, Head of Commuity Growth at Arkreen: https://twitter.com/karljweaver1 | https://arkreen.com/