ReFi DAO Update | ReFi Summer Founder's Circle Formation, ETH CC, SBS & Moss on ReFi Podcast
There's a lot going on this week in ReFi DAO! Here's a quick run through of everything happening so you can figure out how to get involved.
We're running a 'formation week' for the ReFi Summer cohort of Founder's Circles, speaking to Luis from Moss on ReFi Podcast and co-hosting an event with Flowcarbon in Paris around ETH CC!
Also, we've got the chance to do a LIVE podcast with Kevin Owocki from Gitcoin and Green Pill on Saturday at SBS! Grab your tickets. I'm also doing a talk on MRV there...
Formation Week: ReFi Summer Founder's Circles
Today mark's the 'formation week' of Founder's Circles for ReFi Summer. We'll host a variety of events to let Founders discover which Circle they'd like to join for the next 10 weeks leading up to Gitcoin grant round 15!
There are currently 9 circles confirmed with more being proposed:
Here are all the events currently scheduled around Founder's Circles in Discord this week: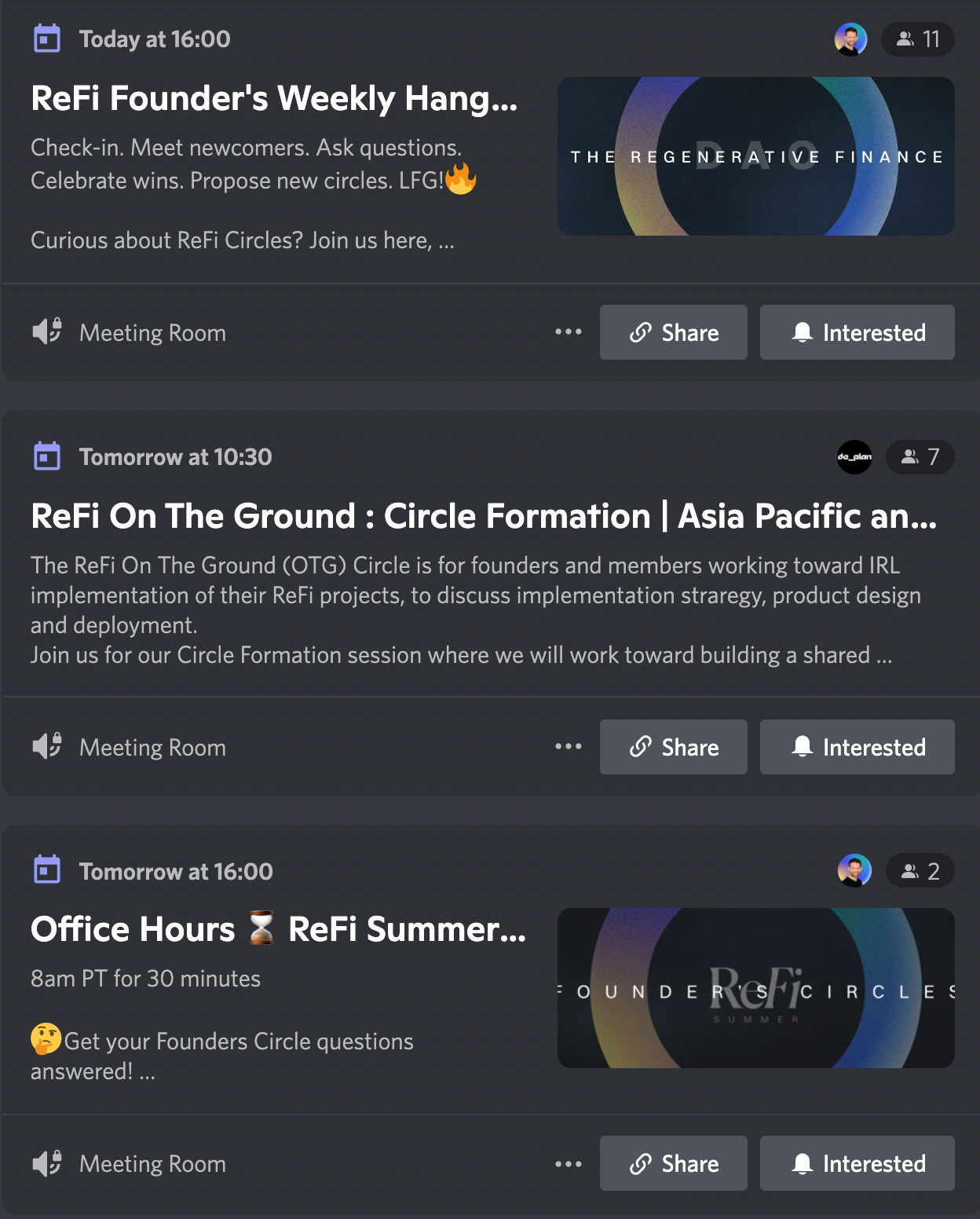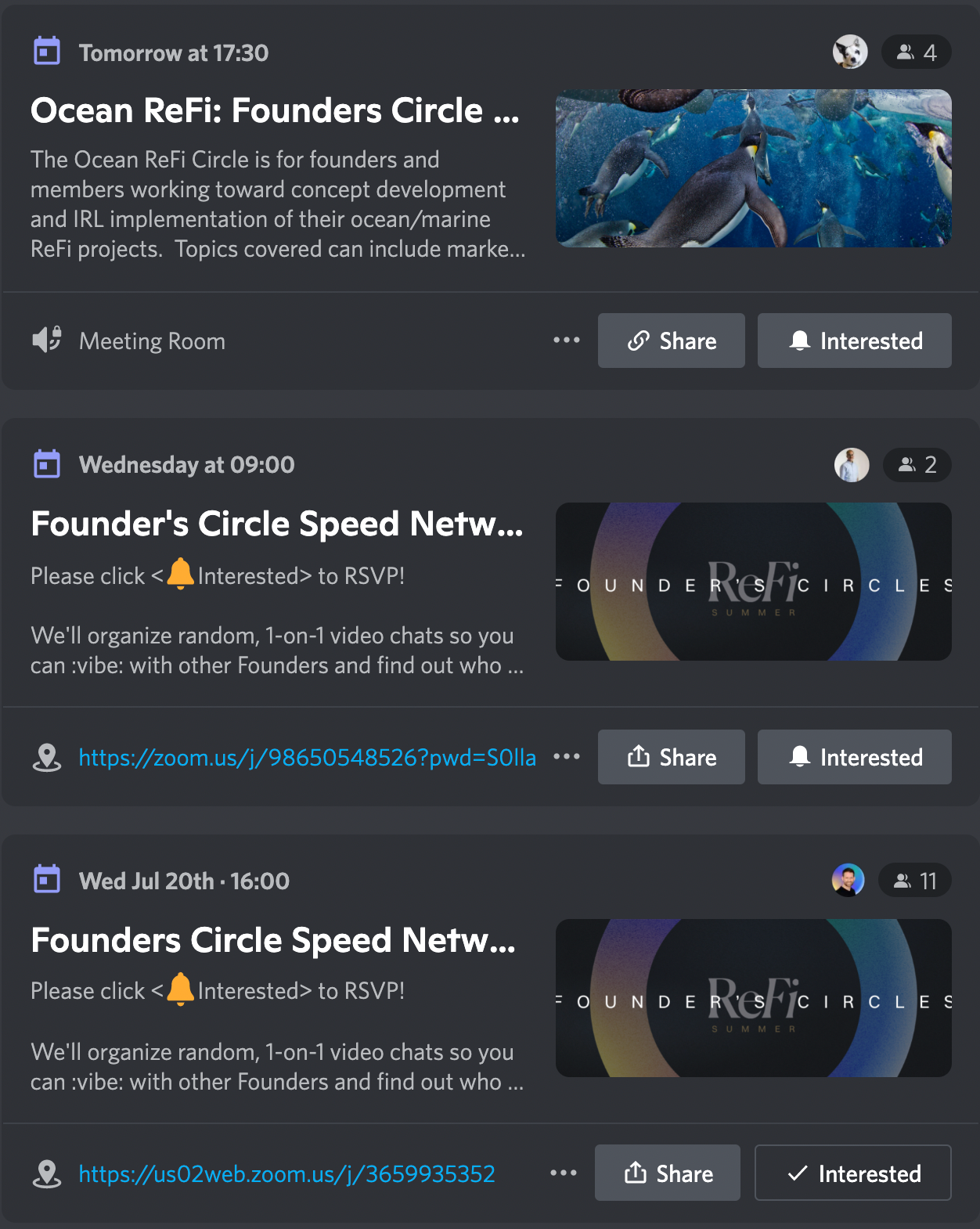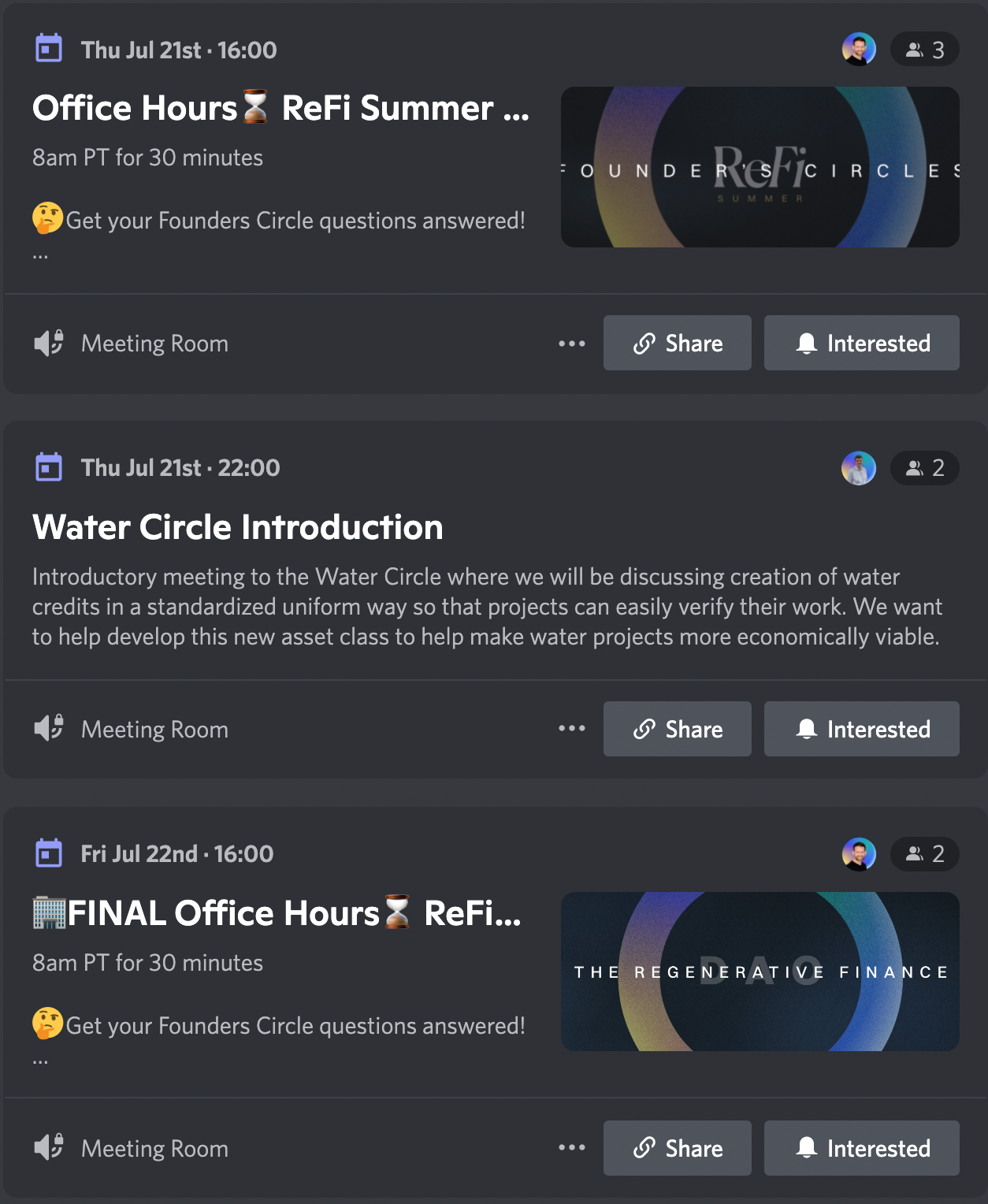 ---
Ask a question to Luis from Moss on ReFi Podcast!
ReFine Our Future in Paris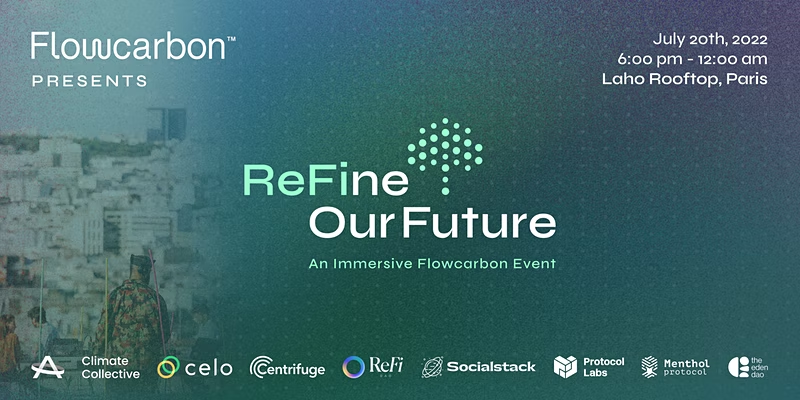 On Wednesday from 6-12pm we are co-hosting an event in Paris alongside Flowcarbon, Celo, Protocol Labs, Eden Dao and more...
Come join us!