ReFi Deep Dive: Kolektivo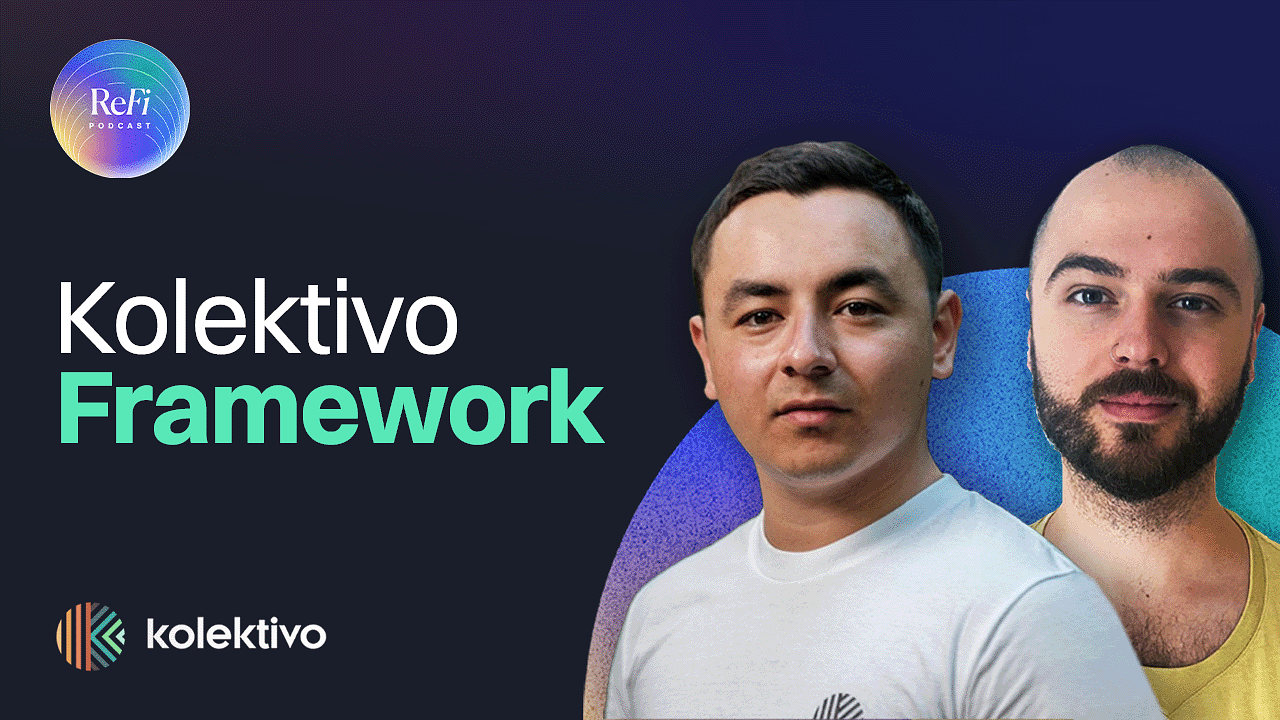 Luuk and Pat from Kolektivo are the featured guests on this week's ReFi Podcast episode. Read on to learn more about this exciting regenerative finance project.
TL;DR
Kolektivo is an ambitious regenerative finance project founded in 2021, working to reboot and re-tool our economic systems to build a more sustainable future. With founders from Curve Labs, Kolektivo is planning to soft-launch their MVP (minimum viable product) in October, 2022 on the Celo blockchain network.  
The Challenge
Traditional economic models have handed us the overlapping climate, ecological and social crises that we face today. While there has certainly been large-scale natural resource exploitation in the past, the most recent century and a half of global, industrial-powered capitalism have amplified and accelerated the negative impacts beyond what we can collectively sustain.
Our sheer human numbers and the technology at our collective disposal has meant that pursuing 'progress' as defined by our prevailing economic systems has come at an enormous, unaccounted environmental cost. Not only do our current economic and financial models turn a blind eye to environmental impacts like the steady upward march of atmospheric CO2, they can even incentivize the destruction of our natural world. Consider for a moment that through the myopic economic analysis lens of GDP, environmental disasters like oil spills can be seen as great for the economy when cleanup efforts create more jobs and spending than the initial spill might have disrupted. Hooray? Clearly something's wrong here.
Kolektivo's Approach
Drawing close inspiration from the ideas and ideals of ecological economics, Kolektivo aims to spur environmental regeneration through novel financial mechanisms. Fundamentally, this requires re-centering and placing our social and economic systems as dependent upon or subservient to a sustainable, vibrant environmental sphere. This is in sharp contrast to the types of 'neoclassical' economic models discussed above.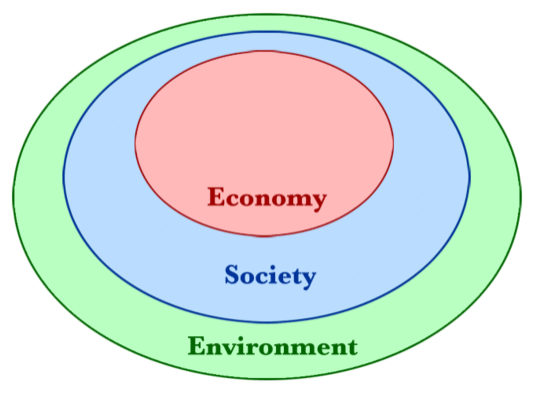 Kolektivo aim to empower local communities to create prosperity for themselves following the principles of ecological economics, backed by local community currencies. To launch their initiative, the team has been hard at work in Curaçao to build a local economy that is able to provide a sustainable social foundation for its citizens, while minimizing the negative ecological impact.
Kolektivo is ultimately a platform aiming to support and empower a network of local economies. As such, the project consists of multiple distinct components, which work in tandem to fairly and efficiently gather and allocate resources to regenerative projects. At the core of this approach will be a web3-powered community currency that enables the near-instant, secure, and transparent transfer of value.
Kolektivo Framework
The Kolektivo framework represents the composable, modular underlying web3 technologies that empower the development of the local currencies that support and incentivize the protection and regeneration of ecosystems.
Some of these technologies include Symmetric, an automated market-maker on Celo; Ocean Protocol is a decentralized platform for data markets, that will be used to support Kolektivo's ecological state tokens; and Prime Deals, which facilitates DAO-to-DAO negotiations that Kolektivo will leverage to connect their various local currency project reserves, treasures and environmental stewardship organizations.
Kolektivo Network
The Kolektivo Network is a coalition of innovators, impact funders, and environmental stewards, which is raising $11.25M via a Kolektivo Nature Token (KNT) offering. This initial raise is being framed as a "seed of seeds", as it will be used to not only launch their initial Curaçao local regenerative currency, but also build momentum for subsequent community currency launches.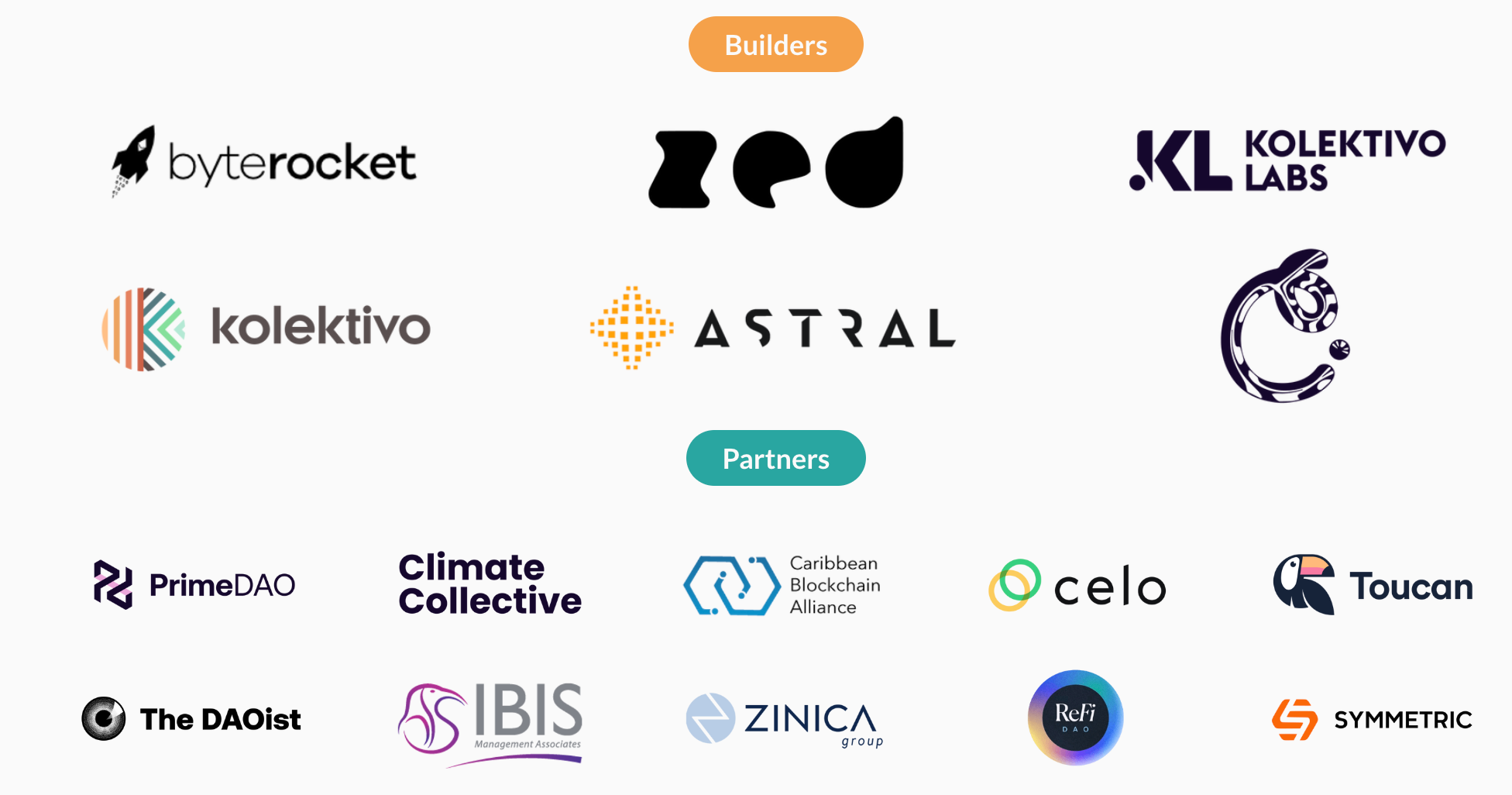 Natural Capital Tokenomics
Kolektivo proposes to reflect the value of natural capital and ecosystem services provided by the natural world through tokenization - which will in turn incentivize the ongoing and continued protection of those same resources and ecosystems. While the project remains in development, these tokens could include:
Natural Capital Tokens: A token indicating ownership of some natural capital or ecosystem asset, such as land or yields produced by land. An example could be a food forest in Curaçao, with a token representing ownership of the produced fruit yields year after year.
Ecological State Tokens: These types of tokens are a type of data token. They contain data concerning the state of the ecosystem they represent. For example, the Posidonia Oceanica — a popular seagrass in the Mediterranean — could be represented by an ecological state token with data on the seagrass meadows' health.
Composable Ecological Tokens: These would be a combination of the previously mentioned tokens, similar perhaps to how Toucan's BCT and NCT represent different pools of underlying carbon credits. Different natural capital and ecological state tokens representing different forests and their respective healths could be aggregated into a single token for financial simplicity.
In addition to the broad categories of tokens above, the Kolektivo bluepaper further details the relationship between these assets and the kCUR Curaçao reserve token, as well as the kG Kolektivo Guilder which will serve as the digital community currency for their launch project.
What's Next?
Kolektivo remains on track to launch their Curaçao-based MVP in Q4 of 2022. If you're interested in learning more and hearing from some of the key players in the project, be sure to check out the upcoming Kolektivo Festival, celebrating the launch, October 21-22.
Following the Curaço launch, Kolektivo will be looking to launch support for up to four additional community economies in 2023. Stay tuned!
Key People
Luuk Weber (Founder, Kolektivo Labs) on Twitter
Pat Rawson (Co-Founder, Curve Labs) on Twitter
Resources