ReFi Deep Dive: Spirals Protocol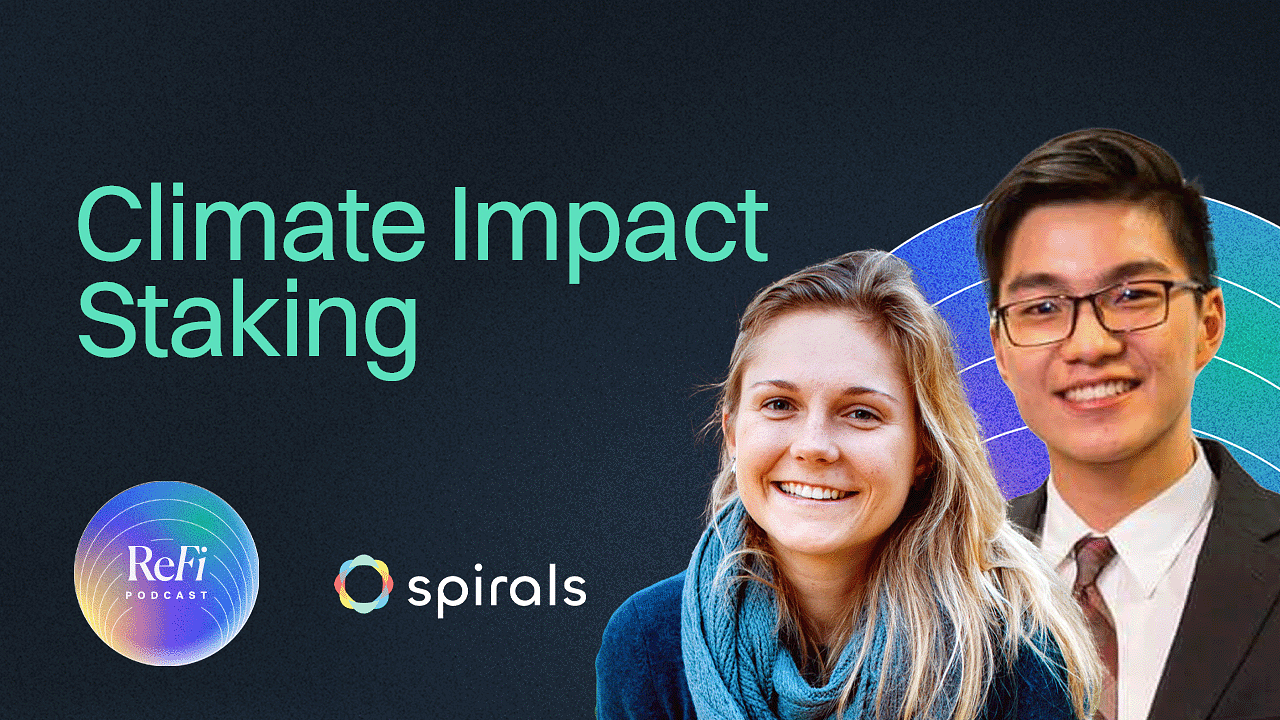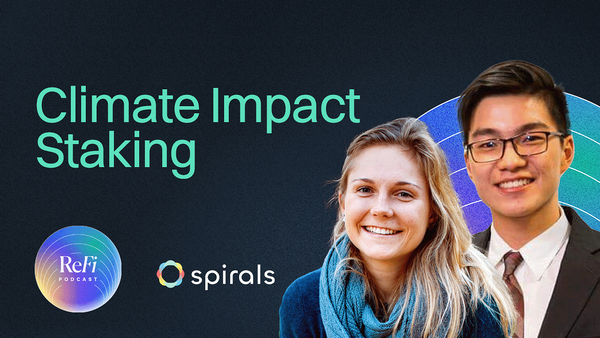 TL;DR
Founded in May, 2022, Spirals Protocol is a new ReFi project launching soon on Celo, currently in closed Beta.
They are a self-styled "flywheel of regenerative capital creation", that aims to support on-the-ground regenerative projects by redirecting unrealized yield to a climate impact fund in return for governance ($SPRL) in their ecosystem– for example, by providing a staking solution for CELO & cUSD.
The Challenge
Much of the natural world that we depend on for our survival falls outside of our current prevailing global economy. Negative 'externalities' such as increased greenhouse gas emissions or habitat destruction are typically not accounted for at all, so our economy as it stands today struggles to properly incentivize and fund vital work being done to reverse these damaging trends.
Consequently, impactful early stage projects working to protect and restore natural capital often face significant challenges in securing financing. These same projects also face significant hurdles and delays when looking to certify their projects with carbon credit standards such as Verra. As valuable as carbon credits are to incentivize atmospheric carbon emissions avoidance or removal, the certification process is complex, time-consuming and far from a sure thing when projects are understandably looking to launch or scale with a sense of urgency.
The Spirals Approach
Spirals Protocol aims to address these fundamental challenges by leveraging blockchain and aspects of Decentralized Finance (DeFi) to incentivize investment in projects that work directly to restore and regenerate the natural environment.
The project will work to fund climate projects at an early stage, typically before impact has been generated, and when they are not yet eligible for carbon credits or other dependable funding sources - filling an important gap in the climate finance space. When investing in selected projects, Spirals Protocol will receive 'forward credits', helping selected projects launch in exchange for future carbon credits the projects may be eligible for.
Spirals Ecosystem
Spirals primarily works through a network of validators and stakers, who directly and indirectly send a token fee to the Spirals treasury. Specifically:
Validators - validators operating on any proof-of-stake blockchain, may choose to run the Spirals protocol, which would send a portion (undisclosed) of all of their block rewards to Spirals' treasury.
Stakers - any individual or organization may choose to stake their PoS tokens (including CELO and cUSD) with a validator that is running Spirals, which allows them to directly support the projects Spirals is investing in.
Impact Projects - on-the-ground regenerative projects are the direct beneficiaries of investment from Spirals, using treasury funds as directed by the Spirals community of token-holders.

Partners
Prior to launch, Spirals has established relationships with some of the key players in ReFi, including Toucan Protocol as well as high profile, upcoming projects like Flowcarbon.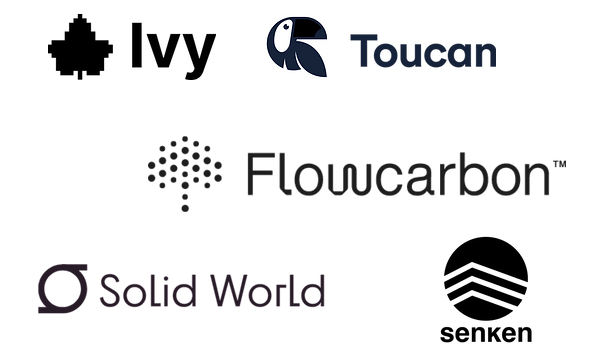 Tokenomics & Governance
Contributors receive $SPRL, the Spirals governance token. Spirals adopts a lot of governance from Curve; to participate, $SPRL must be locked.
Locked $SPRL allows members to propose new projects, vouch for projects in the review queue, boost project pools, and elect Climate Council members.
Spirals adds an important layer to protect the integrity and quality of climate impact projects: the Spirals Climate Council. All projects must be reviewed by this committee of multidisciplinary experts, which have a bias towards projects focusing on root causes, beyond symptoms.
ReFi projects that want to receive funding can join the review queue. The community of token holders use their $SPRL to signal support for pending projects and, once reviewed and approved by the Climate Council, use the governance token to influence the distribution of impact funds to projects in the Spirals ecosystem.
Regenerative Projects
While Spirals initial investment portfolio has not yet been determined, some examples of projects the team is considering include:
Seagrass Meadow Restoration (Menorca, Spain)
Bioregional Regeneration (Barichara, Colombia)
Atlantic Blue Whale Protection (Atlantic Ocean)

Key People
Aaron Price - Chief of Staff

Resources