ReFi Roundup #23: Polygon goes carbon neutral, Cerulean ventures & dMRV South Side
Congratulations to Polygon for becoming carbon neutral! Kudos to Offsetra and Klima DAO for helping make this a reality! So great to see layer ones competing for market positioning as the 'green blockchain'.
We're excited to see more carbon negative infrastructure providers as we embed regeneration into the fabric of finance.
---
Cerulean Ventures—a new ReFi fund
Super grateful to see our friends Jahed Momand and Matthew Stotts launch Cerulean Ventures—a ReFi fund focusing on infrastructure and tooling to scale climate impact. They specialize in Cosmos Network and Regen Network "but actively invest outside it".
This announcement off the back of Ed Walter's Allegory Labs and Aera Force VC shows there's considerable momentum on an investment thesis that considers web3 tooling as a critical component of scaling climate action
---
State of dMRV — South Side
We're super excited to see Pranav take lead on a South Side version of the State of dMRV Roundtable we hosted last week with MRV Collective, Open Forest, dClimate, Astral, HBAR Foundation and Regen Network.
Can't wait to see what amazing protocols share their perspective on digital measurement, reporting and verification! Kudos to Pranav for taking this forward.
ReFi Events
A collection of in-person and online events across ReFi Spring
View more
Flowcarbon, Moss & Likvidi on #ReFiFriday
ReFi Podcast LIVE at SBS in Paris on July 23!
ReFi Summer social in Denver 🏔
Sustainable Blockchain Virtual Hackathon
ReFi Jobs
The best jobs at leading ReFi ventures...
View more
These opportunities just keep on coming! We're super excited to introduce two new companies to our job board this week:
Open Earth Foundation
New Atlantis DAO
Check them out! 👇🏽




---
Open Earth Foundation
Open Earth Foundation is a California-based nonprofit creating and deploying open source digital systems and solutions for a thriving planet. They're focused on collectively enhancing planetary resilience with an 'earth-first' lens that leverages three approaches:
Emerging digital technologies — Blockchains combined with AI and IoT can empower a system of automated response to planetary threats
Collaboration and Open Platforms — Develop and scale interoperable tech solutions through open source platforms.
Systems Approach — Use Systems Thinking to understand the complexity behind intricate problems. Identify leverage points to catalyze the exponential changes needed to avoid a planet-wide environmental catastrophe.
Everything we've seen from Open Earth Foundation has been impressive, including their stacked line-up of leaders on their team. This would be an incredible organization to join!
ReFi Bites
A collection of the best content from ReFi Twitter and beyond
Storytelling & ReFi
Breakthrough for blue bonds
A $200M solar power plant and Bitcoin mining rig in El Salvador?
Menthol Protocol sneak peek 👀
After working for over a year in stealth mode on a public good sustainability protocol, the team behind Menthol Protocol introduces the vision behind the Republic and LD Capital backed venture. With a cool name and concept, we're excited to see what this venture brings to life!
Guardians of The Earth hello 👋
Mallika at Questa Games unveils a sneak peek into Guardians of The Earth—an evolution of their seven year journey exploring how to get people outdoors, engaging with nature and gathering data for biodiversity.
ReFi meme of the week
Web3 can be hard... Return is making it easy!
ReFi Reads
Diving deeper into the ideas driving web3 towards impact.
There are a lot of brilliant people in the ReFi space. One of them is Peter Olivier from Future Forest Co. who is coming from a project developer background exploring how web3 can unlock critical financing at scale for their pioneering CDR methodology called "enhanced rock weathering" over the coming decades.
Taking a long-term view and looking from project developer needs first is a great way to understand the pitfalls and strengths of the regenerative finance movement. Here's a collection of Peter's thinking in this space, definitely worth a read!
ReFi for Project Developers
We had the great pleasure of walking through the ReFi for Project Developers map that Peter made during MRV Day—check it out!
---
ReFi Newsletters
Featuring other great writers and regular content in the ReFi space
Dr. Watson's incredible coverage of carbon markets and web3

Every time I read one of her issues, I just can't believe this stuff is free! Seriously, the level of quality, depth and insight that comes out of Dr. Watson's work each week is impressive. Check it out if you haven't already.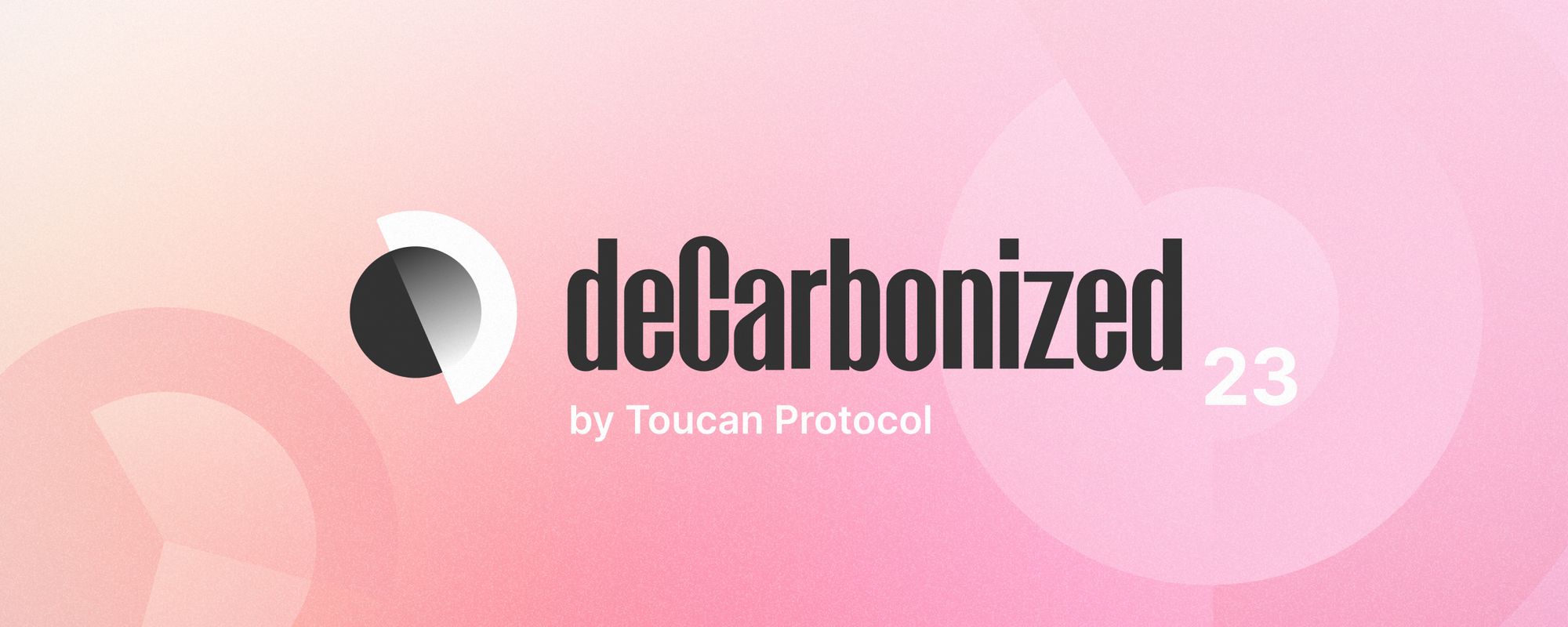 ---
Alex Filotimo's bi-weekly cruise through investing in ReFi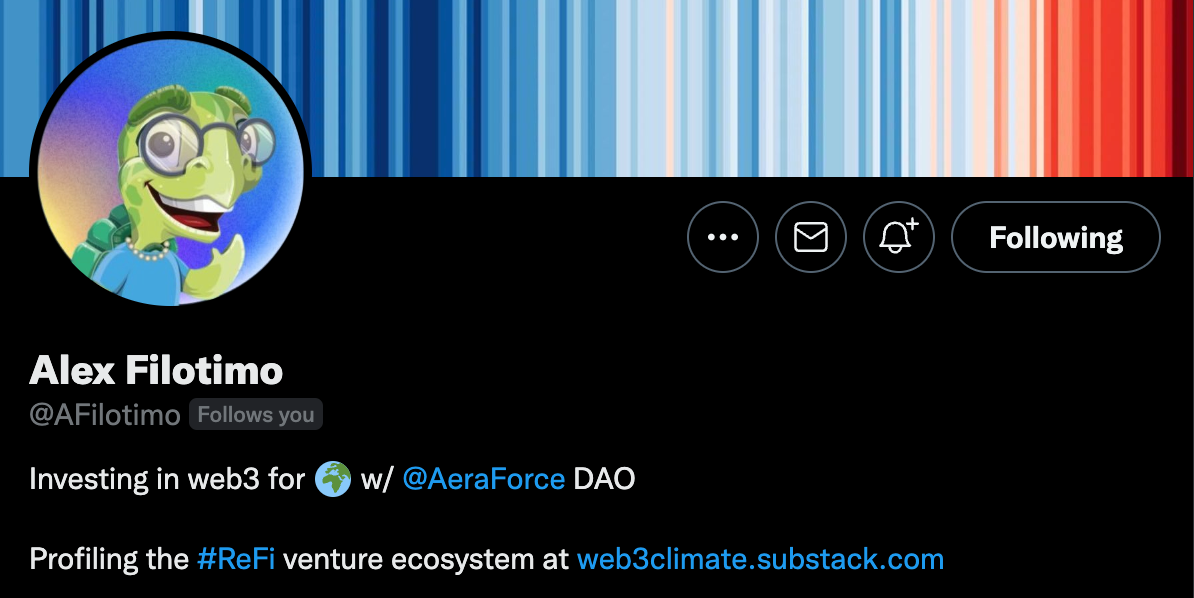 He may be a turtle, but don't let that put you off. The thickness of his glasses are a signal for the depth of insight this guy has on the market each week. Alex is amongst the pioneering leaders Aera Force—a VC DAO investing in the #ReFi space with a critical eye towards regeneration.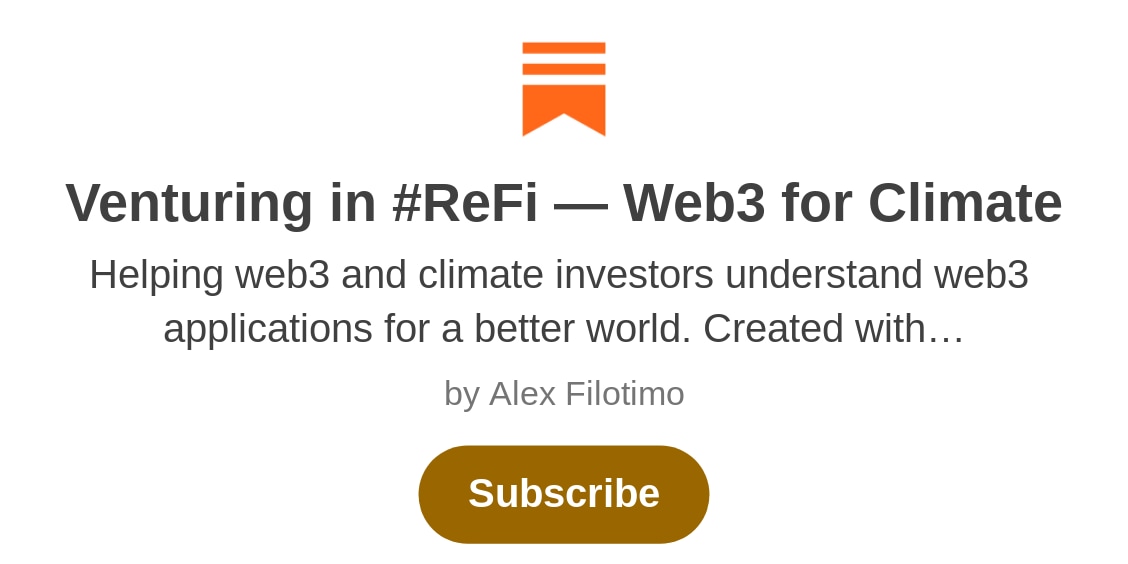 ---
Deepa's Crypto Good & Impact DAO research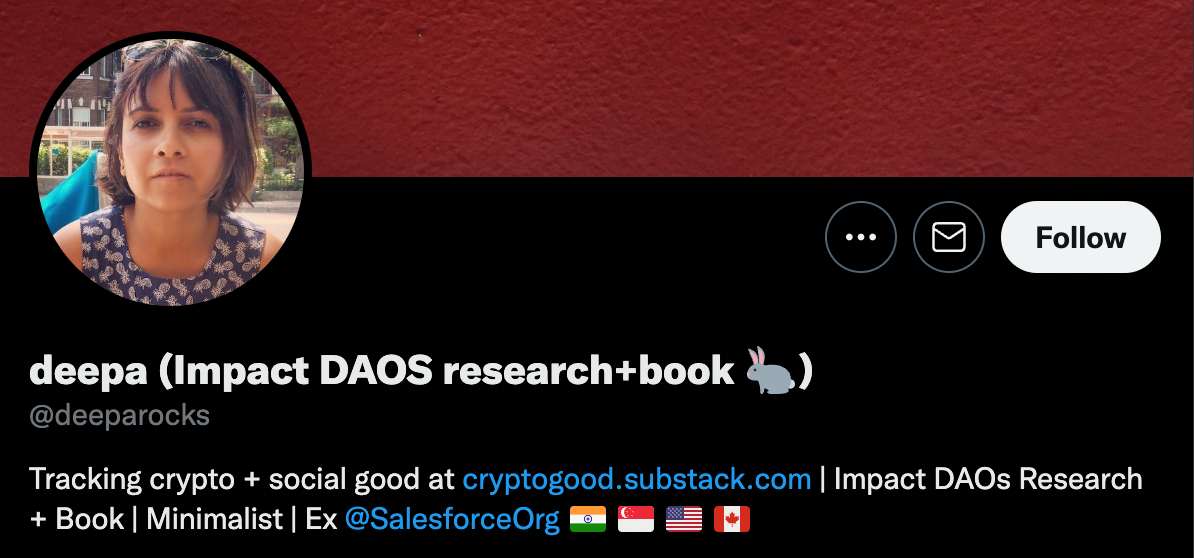 We were grateful to have a chance to meet Deepa this week and share our thoughts about the emerging impact ecosystem and web3 that we affectionately refer to as ReFi. While Kevin Owocki's Greenpilled provides a great overview of the space, we're looking forward to Deepa and her team providing a deeper dive and unlocking insights into how people can create impact DAOs to solve the most pressing challenges of our time.
https://twitter.com/deeparocks/status/1541778496363540482?s=20&t=LleTWyIjwpQ2meDacmA8bQ
https://cryptogood.substack.com/
Thanks for reading!
Let us know if there's anything you want us to cover next week...