ReFi Roundup #28: Verra's Public Consultation, ReFiJobs.com, KYC in ReFi, & Celo's Salon
It's the Slaptain here this week taking over ReFi Roundup!

Verra's Public Consultation Begins!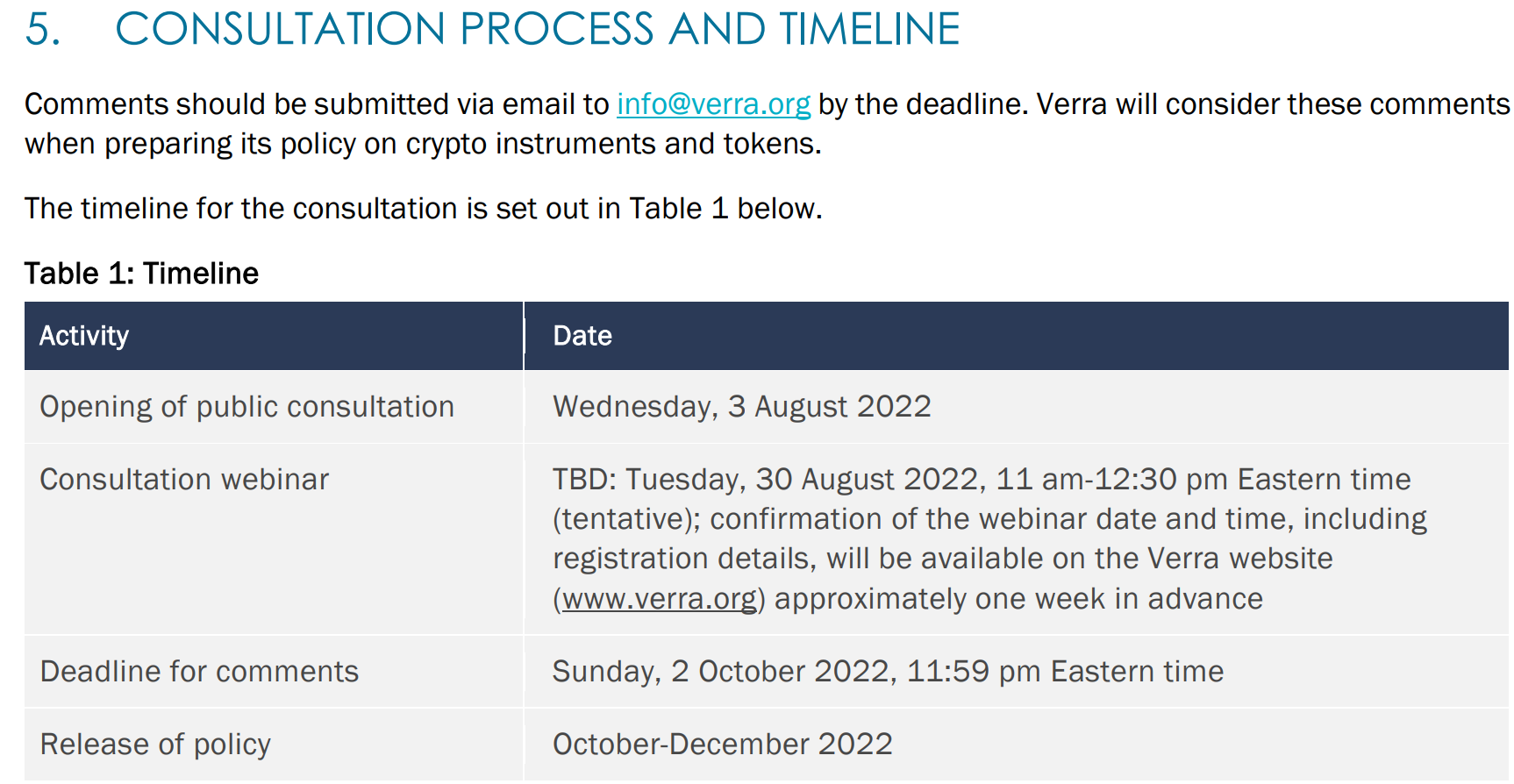 Verra has begun the process of consulting with stakeholders in the ReFi space to determine the best way forward to integrate Verra's voluntary carbon units (VCUs) into Web3.

In a missive published August 3rd, 2022, Verra laid out a timeline and goals for the consultation process.

Verra is soliciting comment on the mechanism by which VCUs are tokenized and moved on chain. A common practice before Verra halted the tokenization of its VCUs was to move the credits on-chain via a modified "retirement" process. Verra has stated that it prefers an "immobilized" status instead, as the "retired" status was intended to be the end of a VCUs life-cycle, not the beginning of a new on-chain life-cycle.

Additionally, Verra has requested comment on the process of KYC (know your customer). Currently, all accountholders in the Verra Registry are required to comply with KYC checks. Verra requests comment on the scope of KYC checks, how these checks should be conducted, and what information should be made available public. These issues cut to the core of Web3 ethos, which has traditionally favored decentralization and anonymity.

The consultation process will conclude on Sunday, 2 October 2022, at 11:59 pm Eastern time. A consultation webinar is tentatively scheduled for Tuesday, 30 August 2022, 11 am- 1230pm. Registration details will be available on the Verra website www.verra.org.
Klima DAO and IndentDefi Partner to Develop a KYC Solution for Onchain Carbon Markets.
Klima DAO is no stranger to navigating the challenges of tokenizing VCUs and melding the often disparate worlds of DeFi and TradFi. Holding over 15 million tokenized VCUs from Verra in its treasury, Klima DAO is trying to get ahead of the challenges of Verra's KYC goals by partnering with IdentDefi to embed a KYC function into the tokens themselves (necessity is the mother of invention, indeed!).

As an example, a Base carbon Tonne (BCT) would become BCT.safe. A transaction of these tokens would be possible only if the buyer and seller were adequately KYC'd. This is a creative new conceptual model. The question is will Verra see this new approach as inline with its goals? Additionally, will investors also be willing to go through the KYC process to trade tokenized carbon credits?

Celo Connect Salon in Paris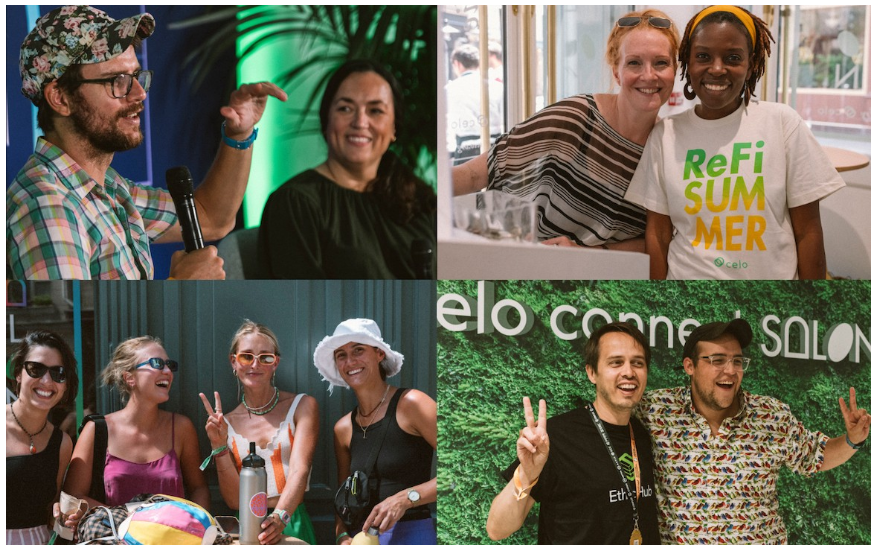 Celo, a layer 1 blockchain protocol, has positioned itself to become one of the homes of ReFi. Celo is a low-energy consuming protocol that has provided funding for ReFi protocols to build on its platform.

During ETHCC in Paris at the end of July, Celo organized its second Celo Connect Salon bringing together over 700 people. The two-floor space hosted "conversations and workshops, as well as interactive experiences designed for developers; the ground floor facilitated community connections and creativity, with designated spaces for co-working and meetings". Rumor has it there were even crepes at the event, proving you can eat well and enjoy the finer things in life while feverishly building towards a better more sustainable future.

Sporting an impressive schedule of intriguing panels, some of the speakers included some heavy hitters:
Kevin Owacki, Founder of Gitcoin
Andrej Berlin, CEO and co-founder of Deepwork
Craig Wilson, Climate Collective Lead
Stani Kulechov, Aave founder and CEO
Phil Fogel, co-founder of Flowcarbon
Of course, there were many more distinguished speakers, and you would do yourself a favor by checking out Celo's Medium post for full details.
ReFi Bites
A sampling of the best of ReFi Twitter and beyond...
ReFi DAO Partners with Grant Trahant and Cause Artist to launch ReFijobs.com
Never lose sight of the most important capital in ReFi: human capital! This rapidly growing space needs lots of dedicated talent. ReFi DAO's partnership with Trahant, who has interviewed over 700 impact entrepreneurs on his Cause Artist platform, aims to make the process of matching value-aligned talent with ReFi jobs as seamless as it has ever been.

Check out ReFijobs.com for high quality opportunities.
ReFi Podcast Launch Party! 🎉
What's better than listening to informed, passionate Regens discuss Web3, crypto, regenerative finance, and other relevant musings of life? I'll wait for an answer... :)

Highlighting the cooperative nature of ReFi, on August 5 at 12pm EST, Flowcarbon will be joined by some of its friends on a live twitter space.
ReFi Podcast Season Two
Check out the video below for a highly engaging conversation between John Ellison and new co-host Simar, founding member of Magic Ventures. They tackle intriguing topics such as the role of VCs in the ReFi space.
Regen Network x Moss Earth Partnership
The bear market is for builders. Regen Network and Moss Earth forge a partnership to leverage Regen Network's Ledger to issue, track, and retire carbon credits for Moss Earth, a project focused on saving the Amazon rainforest.
Sweetgums Labs x W3st Partnership

What do you get when two impact projects team up to "to broaden the scope in reaching and helping project initiatives to scale more efficiently"? A really cool partnership you can read all about here.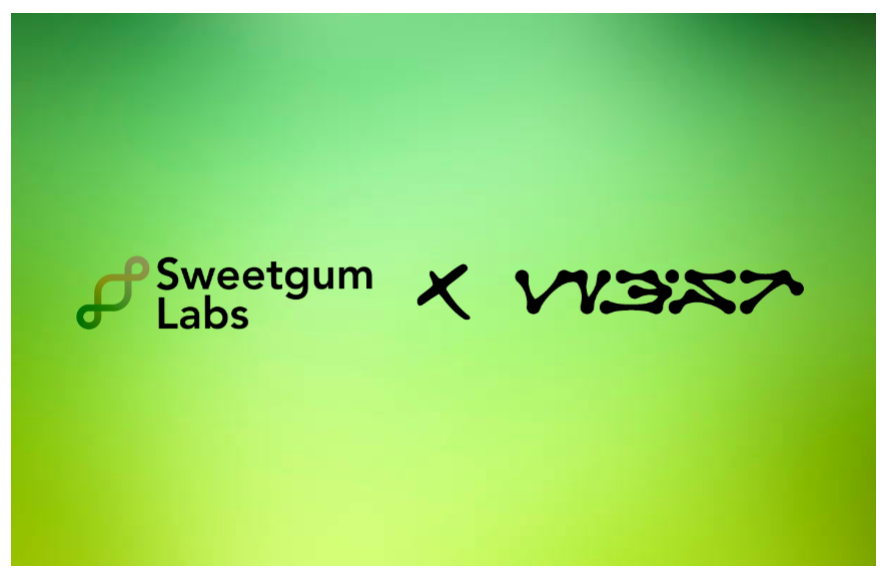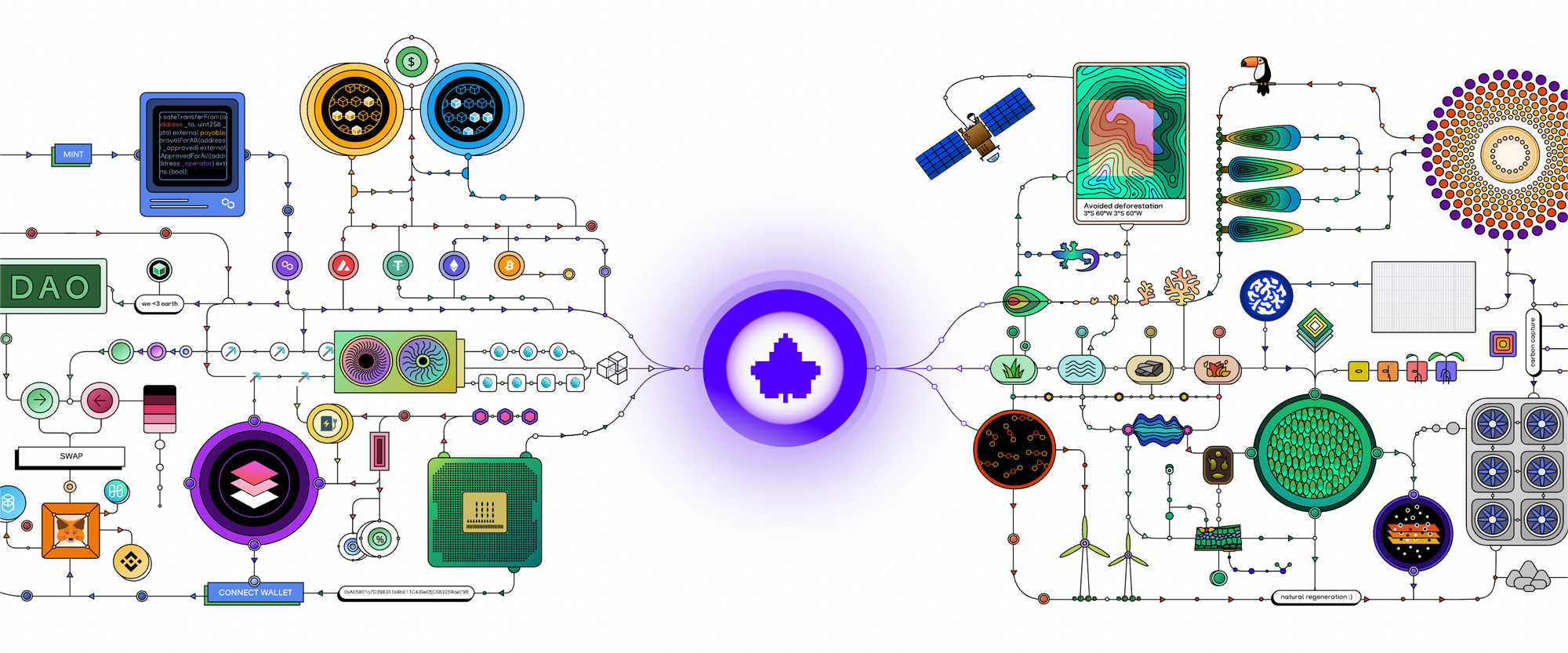 Ivy Protocol is hiring! 🎉
Ivy is an on-chain crowdfunding platform for climate projects, connecting early-stage carbon offset projects such as reforestation, afforestation, and direct air-capturing projects with resources worldwide. They're on a mission to fund the next generation of climate projects and enable the world to invest in carbon as an asset.
Check out their two latest roles on refijobs.com!


Final Thoughts
ReFi moves in one direction...
The rapid pace of development in the ReFi space can feel exhilarating, stimulating, and energizing. Many of us in this space think fast, talk fast, and build fast. We feel our efforts aren't a choice, but a necessity. If we don't find a solution to the looming climate catastrophe, who will? Many of us have felt this pressure, and many of us sacrifice an awful lot of our time and energy to contribute to the space.

Remember that the Re in ReFi stands for regenerative. Make sure YOU are regenerating your energy levels and your passion. While many of us feel as though we needed solutions yesterday, the reality is we are limited at times by things beyond our control.

Nothing exemplifies this more than the Verra freeze on tokenization of carbon credits that took the ReFi space largely by surprise. To many of us it felt like a gut punch or a death knell signaling the undoing of all the hard work that had been gamely fought for by the regens. We were on a roll, and now we're fighting an incumbent carbon registry for our right to tokenize carbon credits so we can keep building open, transparent, efficient market places.

It can be stressful. Roadblocks in any domain can cause stress, but delays in building solutions to impending crises add another layer of worry. Regardless, we push forward. But we have to take stock of how we push and at what pace. What is realistic to expect? What are the costs of pushing too hard/too fast, especially when what we're pushing against doesn't seem to be in any hurry to budge?

I recommend we all take a deep breath, remind ourselves that the collective passion and drive of the ReFi community will never be stymied, and organize ourselves and our resources to meet the challenge ahead. Let's meet; let's talk; let's listen; let's recharge; let's be creative; let's be pragmatic; let's accept the limitations of what we control; let's continue making progress.
Let's make sure that we allow ourselves time to breathe and enjoy the experiences of life. We will make it.

ReFi, like our lives, moves in one direction: forward.
---
Thank you to Slaptain from This Week in ReFi! 👏
If you enjoyed this article, check out This Week in ReFi! Weekly episode dropping soon...