ReFi Roundup #37: Thallo Two-Way Carbon Bridge, Supermodularity ⚡️🔌 & Investing in Climate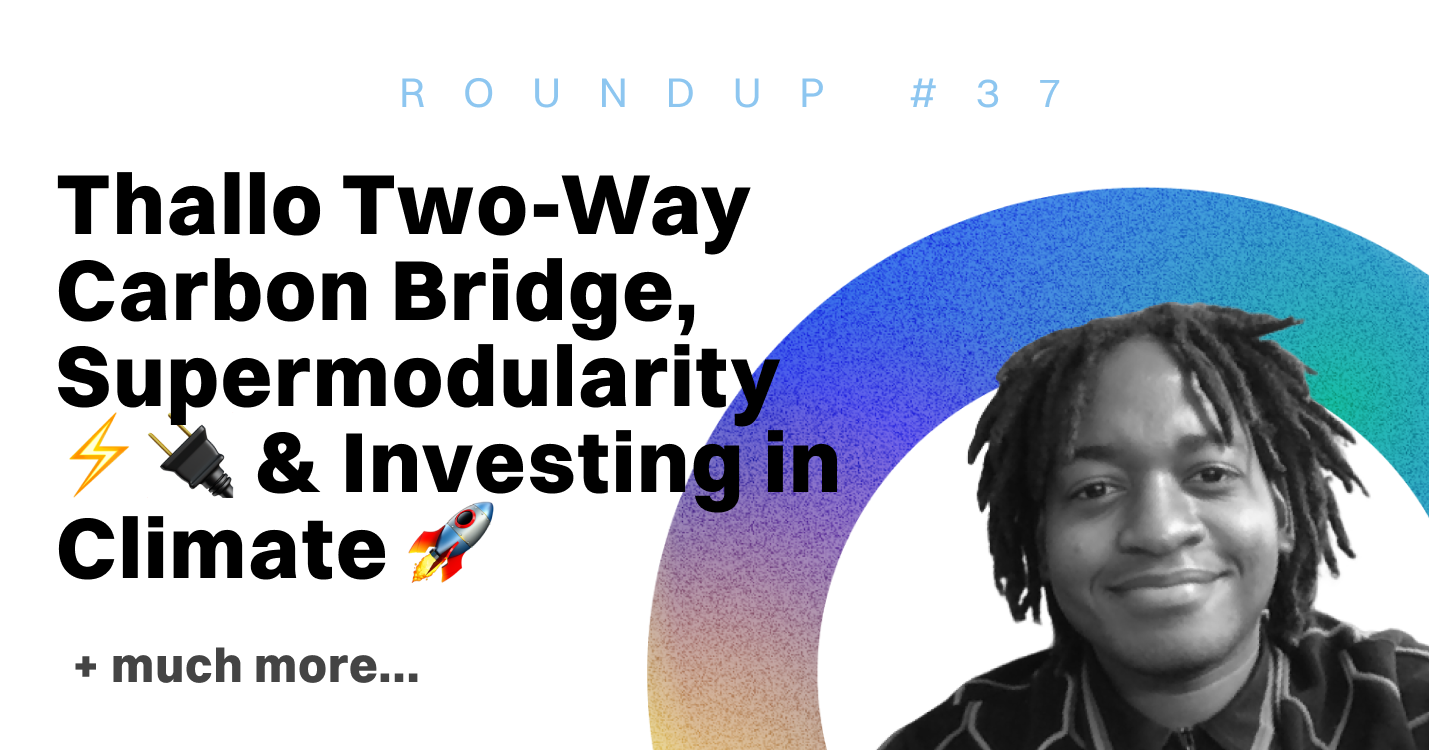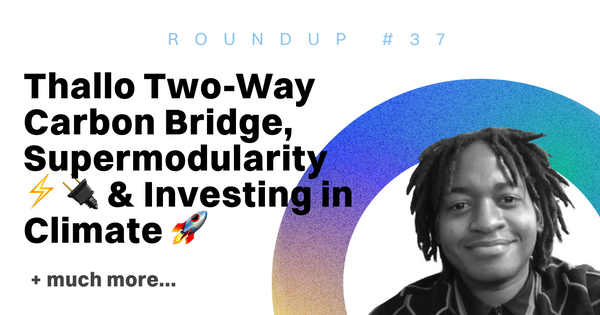 Hey y'all! It's Rudy Fraser of Papertree.earth back again for another ReFi Roundup!  If we haven't met – I'm an NYC-based technologist & founder, mutual aid organizer with PactDAO, food sovereignty advocate, and #1 fan of ReFi's 3rd Pillar (Social Justice). Once again I'm grateful to be able to share some of latest topics and conversations at the intersection of regeneration and web3 - let's get right to it!
---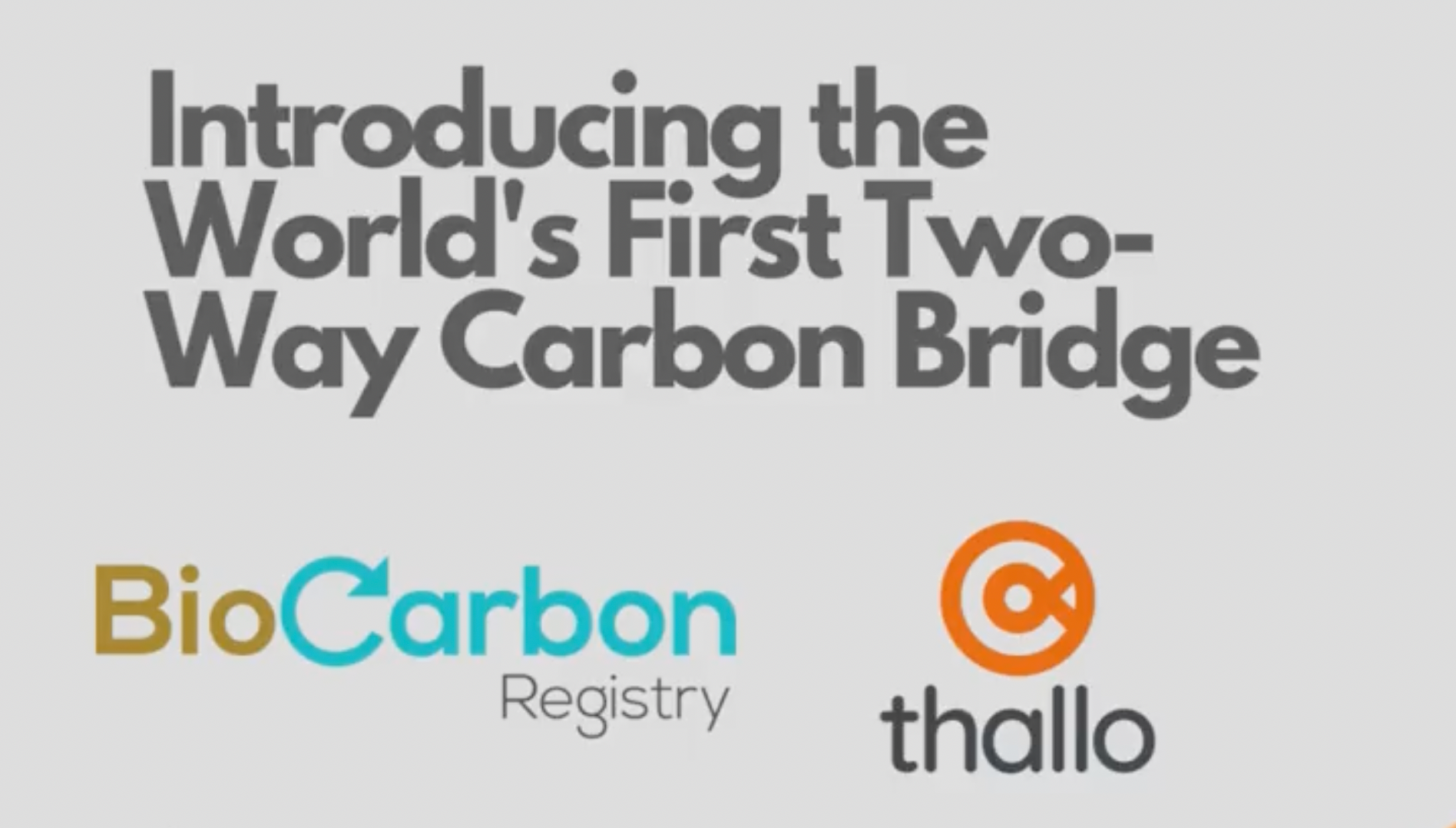 Thallo announces first two-way bridge with Biocarbon Registry
After many months with no substantial incoming supply of environmental assets on-chain, Thallo announced the first two-way bridge with an award-winning Columbian registry called BioCarbon Registry that specializes in high-quality nature based projects.
Unlike the first iteration of a carbon bridge pioneered by Toucan, this allows carbon credits to flow on-chain and off-chain—creating a more efficient market. This provides a critical blueprint for the likes of Verra and Gold Standard to consider as they explore their solutions for tokenizing carbon credits.
Thallo wisely highlighted the project where the credits will initially be sourced—a REDD+ initiative in the  Chocó on the Pacific Coast of Columbia.
Thallo Founder also highlighted their unique approach to liquidity called "Dynamic Pooling"—which is a buyer-led filtering process that also "provides comfort to the Project Developers , who work incredibly hard to provide quality credits."
---

Owocki Announces Launch of a Regen Venture Studio - Supermodular ⚡️🔌
Owocki announced in a recent tweet the launch of a new venture studio with the goal of building a more regenerative digital frontier. It's the next evolution of what was previously called "Gitcoin Holdings" which helped launch projects like Gitcoin, Kernel, Buidlbox (formerly Gitcoin Hackathons), and The Green Pill Podcast. It's great to see Owocki transitioning out of leadership at GitcoinDAO into a build-focused role that will undoubtedly unlock innovation throughout the ecosystem.
You can check out their homepage and roadmap of projects over at https://supermodular.xyz/. I took a peak at the projects and spied one of my favorite ideas in ReFi right now: HyperCertificates!
Hypercerts Pilot Launch 💥
Hypercerts are a new tool for building scalable retrospective reward systems, generalized for any impact vector!
Many ReFi projects build on carbon credits and the voluntary carbon markets. But as David Rodriguez points out in the latest episode of the ReFi Podcast, climate is but 1 of the 17 Sustainable Development Goals laid out by the UN and carbon credits themselves have limited impact on Goal 13 (Climate Action). To address all of the challenges facing humanity, we need a more flexible building block. Hypercerts open up the world of ReFi to projects creating other kinds of impact such as in healthcare, education, and even food justice (😉). Hypercerts could create a transparent parallel market to the not-so-transparent $41T environmental, social, and governance (ESG) market!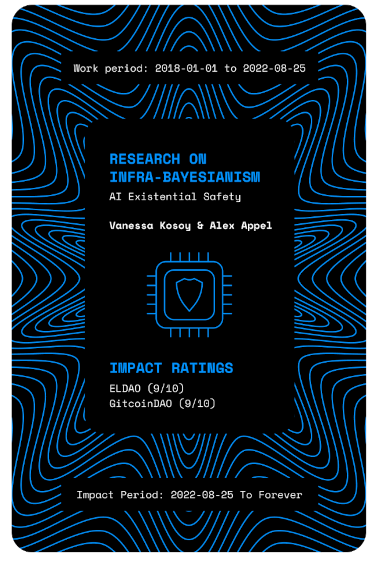 Inline with Owocki's concept of supermodularity, Hypercerts also act as this scalable, interoperable funding layer for public goods. I'm very excited to see how Hypercerts connect different corners of the ReFi world, expand ReFi's scope of impact, and create new opportunities for regeneration 🌱.
Final Thoughts on Hypercerts
I was so inspired by the team at Protocol Labs and all the research they've done in this space I even started doing my own experiments with Hypercerts! Papertree rewards funders with our own flavor of Hypercerts as a way to reciprocate the support they've given in helping us fight food insecurity. Each Papertree Hypercert represents 1 months worth of food & groceries provided to a local community and its metadata contains all of the transactions and receipts of the groceries purchased, who it went to, as well as the impact period (for future evaluators)!
I'm looking forward to continued conversations around Hypercerts and seeing this tool and market evolve. If this stuff excites you too, definitely check out the official Hypercerts website and telegram channel!

---
ReFi Podcast Explores Investing & Climate and Impact FinTech
Formed in 2015, Draft Ventures is a firm operating an institutional and direct investment fund, with a fresh focus on early stage (pre-seed, seed rounds) funding for companies in the web3 and climate-solutions spaces. David Rodriguez and co-founder Artia were inspired by the emerging paradigm of regenerative finance (ReFi) and are seeking to underwrite two major trends they're seeing:

  1. The ecology of our planet is in peril and trillions of dollars will be invested
   to address that over the next decade.
  2. An inflection point is occurring for technologies that are disrupting
   financial systems and removing middlemen.
Read Phaedrus's deep dive, listen on your favorite podcasting platform, or check out the episode on Youtube.
ReFi 🐦
The latest across ReFi Twitter and beyond...
New Founder's Circle Cohort Starting Soon! 🎉
The ReFi Summer cohort of Founder Circles raised over $420k and on average 3x more than average grantees during Gitcoin's GR15! Applications open today for the next cohort!
---
OffchainLabs acquires Prysmatic Labs! 🤝
OffchainLabs (the team behind the layer 2 solution Arbitrum) has acquired Prysmatic Labs which is the team behind Ethereum's leading consensus client!
---
Thallo announces partnership with Spirals 🌀
Thallo has announced that they'll be staking their Climate Collective grant with Spirals which is a ReFi protocol seeking to make regeneration the default for the world!
---
Recognizing Indigenous Peoples Day 🌿
This week was Indigenous Peoples Day in the U.S. and Madam Cult Leader took a moment to write a note reminding us that we owe a lot of our web3 governance elements and coordination principles from indigenous groups and their knowledge.
---
"Upside Down Capitalism" with Skywoman 🫶🏾
While they wouldn't describe themselves as a DAO, Chris Newman and the Skywoman community are quietly developing their own micro niche mycelial networks of farmers, technologists, and entrepreneurs all cooperating to build a better, more equitable food system. Chris recently did a writeup about how they're developing a farm-to-community mutual aid system to promote prosperity rather than address crises (as mutual aid is typically done).
ReFi Events 🪩
Get your ReFi on with friends in-person and online...
View more
Looking Forward 📍
Some of the exciting events coming up soon... Make sure to grab some tickets and support the ReFi regenerative renaissance wherever you are from!
Blockchain & Social Impact Summit
Insightful sessions and meaningful connections aligned on the purpose of making a difference for a better world!
Sovereign Nature Initiative Monthly Talk
Attend SNI's monthly talk with Caroline Ng'weno, a Nairobi-based wildlife ecologist who will be discussing solutions for coexisting with wildlife!
IPFS Camp 2022
Join the entire IPFS community including devs, operators, implementers, and researchers for talks, hackathons, and more in Lisbon.
I.D.E.A.S. 2022 by CoinDesk
CoinDesk's "Investing in Digital Enterprises and Assets" Summit will be in NYC October 18-19, 2022 and seeks to connect the digital economy with traditional finance. Awesome to see Sid Jha featured below!
SOCAP 22
Impact investing's biggest event brings together a diverse roster of impact leaders in San Francisco in its first in-person event in three years!
Event Retrospectives 👀
Highlighted discussions from some of the exciting ReFi events going on across the globe and through the interwebs 🕸
Schelling Point Bogotá!
The Schelling Point unconference was in Bogotá on October 10th! Check out their recap video below.
Devcon Bogotá!
Fresh off the heels of Schelling Point Bogotá is Devcon Bogotá - which took place October 11-14th.
GIIN Investor Forum in The Hague
Rene Reinsberg, president of the Celo Foundation spoke at the GIIN Investor Forum to discuss how web3 could be used for social impact!
The 2022 Sustainability Awards
An event to celebrate the passing of the US Inflation Reduction Act & to support solutions needed to meet our climate goals.
---
Add your ReFi event! 👇🏽
Got a ReFi, crypto, or climate event coming up and what to have it featured in the newsletter? Add yours to ReFi Spring!
ReFi Jobs 👩🏽‍🚀
Find your next gig at a leading ReFi venture...
View more
🎈 All jobs posted to ReFiJobs.com now also get featured on Causeartist Jobs! 🎈
Big thanks to the amazing Grant Trahant for all the work he's done to match talent with roles in regeneration.







---
Thank you!
Thanks for being a part of the movement to create a radically better future. We hope you enjoyed this edition of the weekly ReFi Roundup and we'll see you next time :)
Where always trying to evolve and improve our newsletter, any feedback would be greatly appreciated! 👇