ReFi Roundup #9: Gitcoin Grant Round 13, Regen Network Updates, ReFi Punks Launch
Hello ReFi Friends! 👋

Ben Noel again with this week's edition of the ReFi Roundup newsletter. It's an exciting time to be a part of the #ReFi movement - if you're interested in learning more about ReFi, getting involved in the movement, or have a story you want included in the newsletter, reach out to us @ReFiDAOist!
---
Gitcoin Grant Round 13 is Live
Gitcoin is a platform that helps developers get paid for contributions to open source software, including funding projects through Gitcoin Grants.
Gitcoin Grants use an innovative new funding mechanism called quadratic funding, algorithmically distributing funds prioritized by the number of contributors to a project versus the total amount funded. Anyone can submit their project for funding in a Gitcoin Grant Round, which typically occur every three months.
Gitcoin Grants Round 13 will run March 9th- 24th and is dedicated to projects focused on developing climate solutions. Many of our favorite projects that we cover regularly on ReFi Roundup are participating, so go check it out!
---
Regen Network's Big Week
Regen Network is one of the OGs of the ReFi movement. The platform harnesses the power of Web3 to incentivize regenerative land use practices and issue digitally-native carbon credits.
Regen Ledger is the Cosmos-based blockchain that underlies the Regen Network ecosystem, which this week underwent a major upgrade. Most notably, this process has enabled a new eco-credit basket functionality. Baskets behave similarly to Toucan's Carbon Pools in that there are acceptance criteria for each basket, with accepted tokens fungible with others in the same basket.
The basket tokens are IBC-compatible (InterBlockchain Communication Protocol), meaning they are transferable across other chains in the Cosmos Ecosystem. This will bring the power ReFi and on-chain carbon to more Web3 protocols!
---
ReFi Punks NFT Collection Announced
This week, the much anticipated ReFi Punks NFT collection was announced. The collection of 8,888 NFTs are modelled on some of the leaders of the ReFi movement. I think I see Gregory Landua in there, who am I missing?
The project was created by Acre NFT, who previously created an NFT collection to help Ogallala Life protect the Ogallala Aquifer, the largest aquifer in the United States. All Acre NFT owners are whitelisted to purchase ReFi Punks at 50% off the mint price. Both Acre NFT and ReFi Punks are incredible examples of the unique fundraising mechanisms available in Web3.
All proceeds from the sales of the ReFi Punks NFTs will go to ReFi projects. Minting starts of Earth Day (April 22nd).
---
🌱 ReFi Bites 🌱
Flow Carbon exhibits at Blockchain Africa Conference
Flow Carbon, a project bringing carbon on-chain via a two-way bridge, spoke at this week's Blockchain Africa Conference. Conservation is critical in Africa so it's great to see projects spread the potential of ReFi at events like this.
Moss offsets ETHRio
Moss donated 8 MCO2 tokens to ETHRio to make the event carbon neutral. This volume is equivalent to 58,061 km travelled by a gasoline-powered car!
Solid World DAO and Allegory Labs team up
Solid World DAO announced a partnership with ReFi investing group Allegory Labs this week. We are excited to see how the partnership will move Solid World's work forward.
Open Forest Protocol announces a project in Madagascar
After last week's announcement of the partnership between Open Forest Protocol and the Kenya Forest Service, Open Forest have announced another African partnership. They will team up with Bôndy to monitor 2,400 hectares of forest in Madagascar.
---
☁️ Outside ReFi ☁️

Your allergies are about to get worse, and you have climate change to blame
Spring is arriving across the northern hemisphere and with all those spring blooms and pollen in the air comes a bunch of runny noses and sinus congestion. If you are someone who has especially bad allergies, new research published this week is not good news...
As the world continues to warm, growing seasons will get longer and more and more pollen will be released into the air. Experts now expect that by 2100, the amount of pollen produced during the flowering season could rise by 40%. And it is already happening...
A study a year ago from different researchers found that from 1990 to 2018, pollen has increased and allergy season is starting earlier, with much of it because of climate change.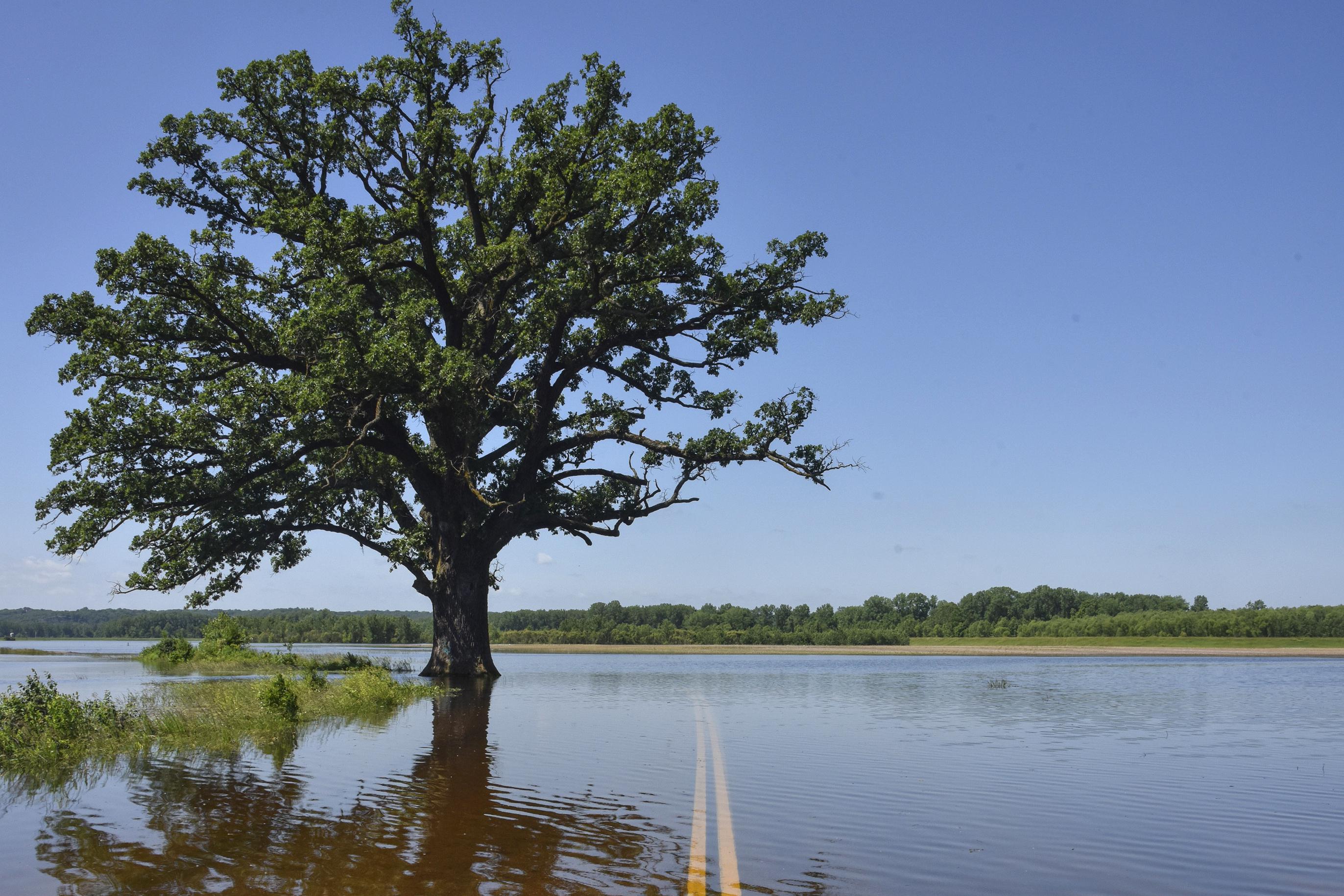 ---
Say hello! 👋
Thank you for reading 🙏 If you're interested to learn more about ReFi, get involved in the movement, or have any feedback on the newsletter, feel free to reach out to us at the community emerging at @ReFiDAOist for more information!