ReFi on the Ground! - ReFi Spring Events 2022
Over the past six months, ReFi Spring has contacted and supported an international group of inspiring community builders with 27 on-the-ground events. This blog dives into the diverse themes of events and communities that took shape...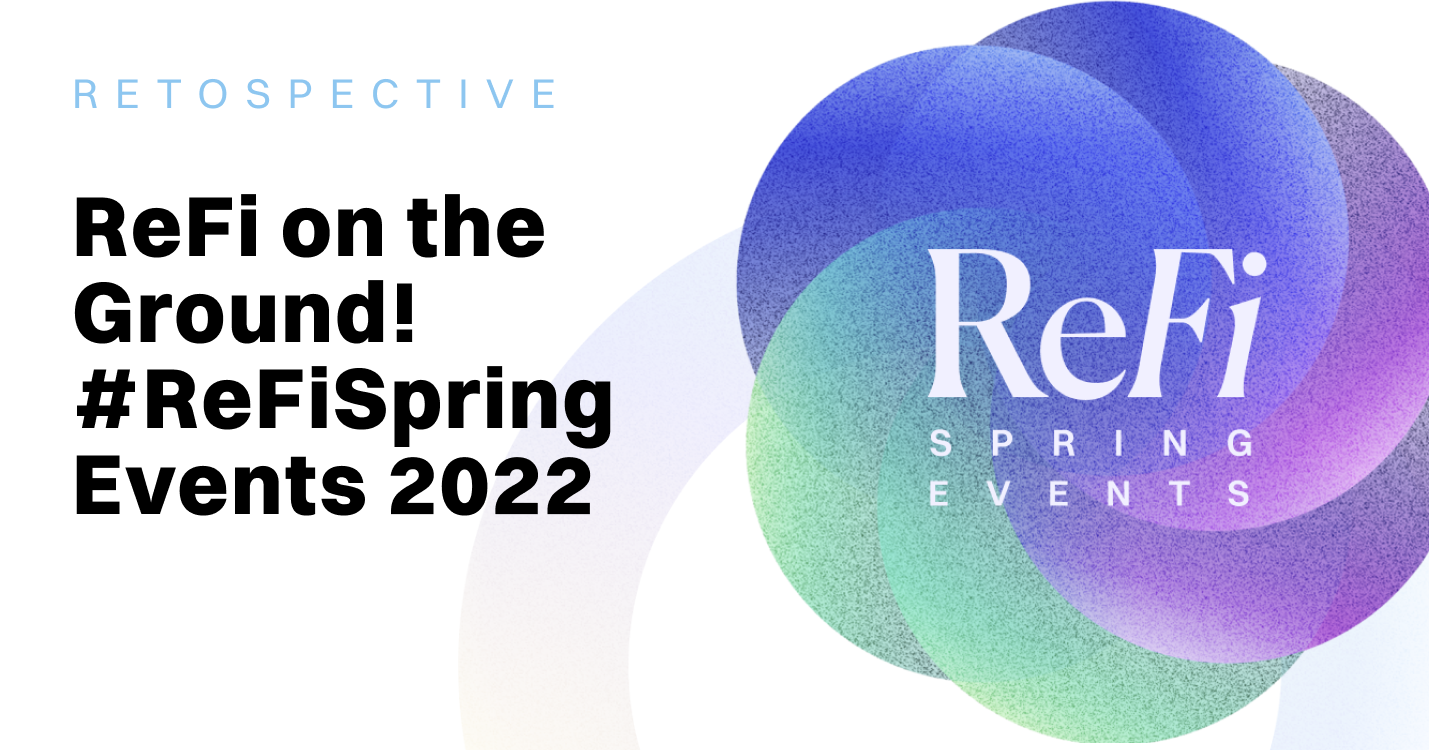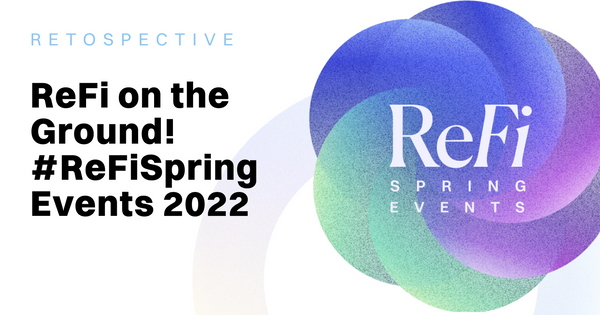 Orginally published at https://www.refispring.com/blog/refi-spring-2022-retrospective - edited by Hereward & Marcelo.
---
ReFi Spring - Our Journey 🌱
ReFi Spring launched in May 2022 with the mission of supporting 50 in-person events to take place leading up to April 2023 to accelerate the Regenerative Finance (ReFi) movement. Learn more about the movement here.
Our small but mighty team of four fervently undertook this task and jumped into the unknown. We could not have imagined the rapid development of the movement and the sheer range of communities that have emerged since we embarked. So far, 27 events have been directly supported by ReFi Spring, along with numerous additional ReFi events occurring!
Over the past six months, ReFi Spring has contacted and supported an international group of inspiring community builders. We wrote this blog to share information about the diverse themes of events and communities that have shaped the founding months of our project.
We started out developing open-source resources focused on providing event organizers with funding, marketing materials, speaker lists, and event frameworks. All of these resources to date can be found in our Event Toolkit.
Our focus from the beginning has been to target support where the effects of the climate emergency are most intense: the Global South. Given the urgency of the climate crisis and its impact on communities today, we've been dedicated to catalyzing new ReFi communities in this region. We will continue to do so in 2023. Let's jump into the 2022 events by themes!
---
Theme 1: Engaging new audiences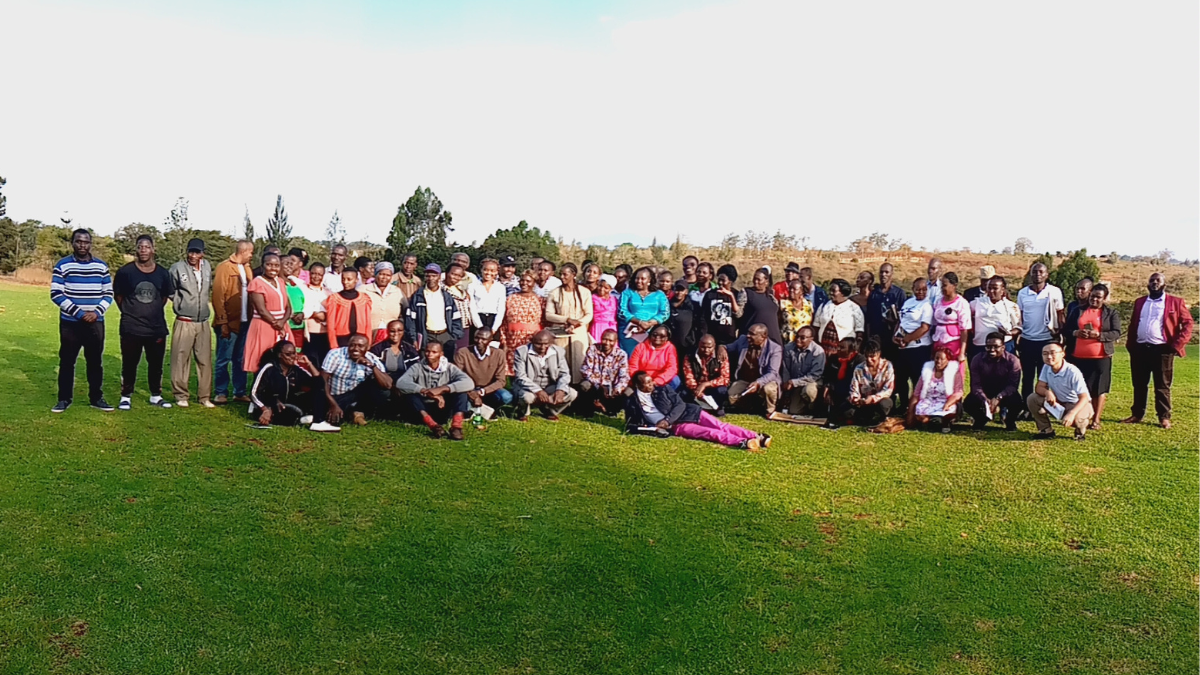 Kenya is widely known as a leading country regarding strong web3 ecosystem development across the African continent. However, if we look at the scope of ReFi, a leader figure emerges in the landscape. This pioneer is Shamba Network, a startup led by Kennedy Ng'ang'a, working to build measurement, reporting, and verification (MRV) tools accessible to small farmers. This team organized the first-ever ReFi gathering in Kenya.
The event introduced local farmers to ReFi principles, developed three ongoing projects on the ground, and included onsite tree planting.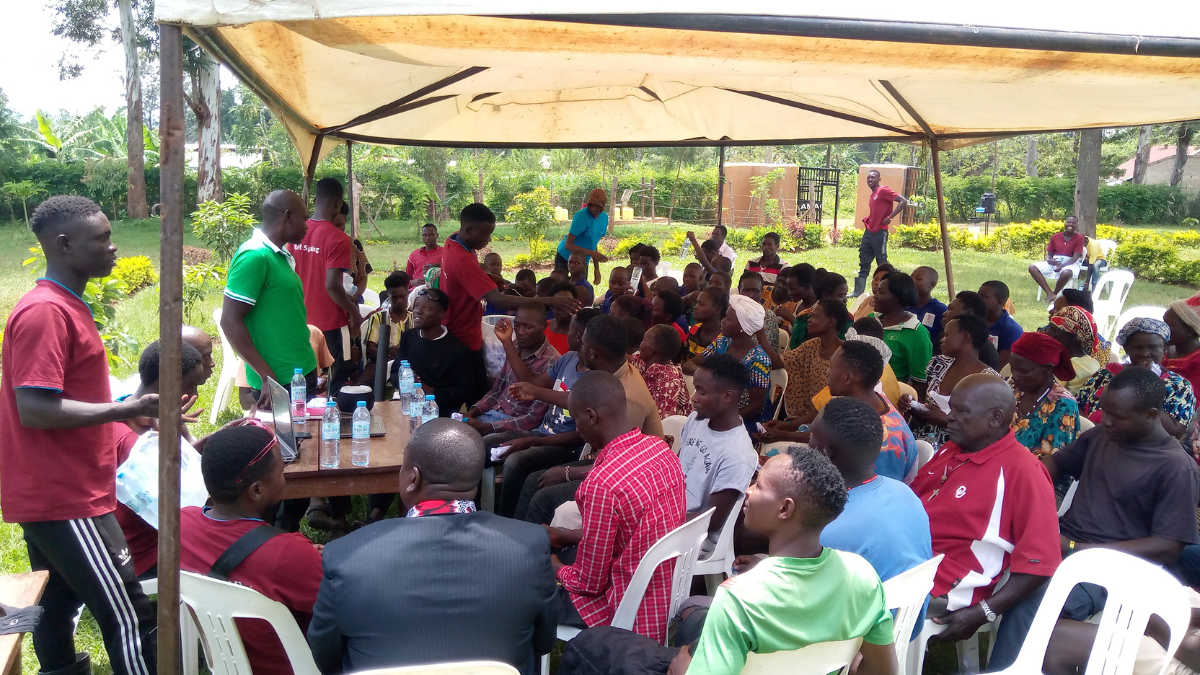 In Uganda's Tororo region, a regenerative force exists at the core of the efforts of AYOWECCA Uganda; an NGO led by Johnathan Olwenyi focused on raising awareness about the climate emergency among small farmers and young generations.
More than 300 people attended this gathering, including state authorities. With the help of Celo Uganda's Umar Sebyala and Shamba Network's Kennedy Ng'ang'a, this event was considered the first brick in building a bridge between local regenerative activities and the global ReFi movement.
ReFi Peru
Celo Peru Ecosystem Leader Luis Carranzas organized a side event during Ethereum Lima to present the ReFi movement to local entrepreneurs and university students. This event focused on building trust with web3 developers and providing them with networking experiences to kick off planning for another ReFi Spring event in Peru in 2023.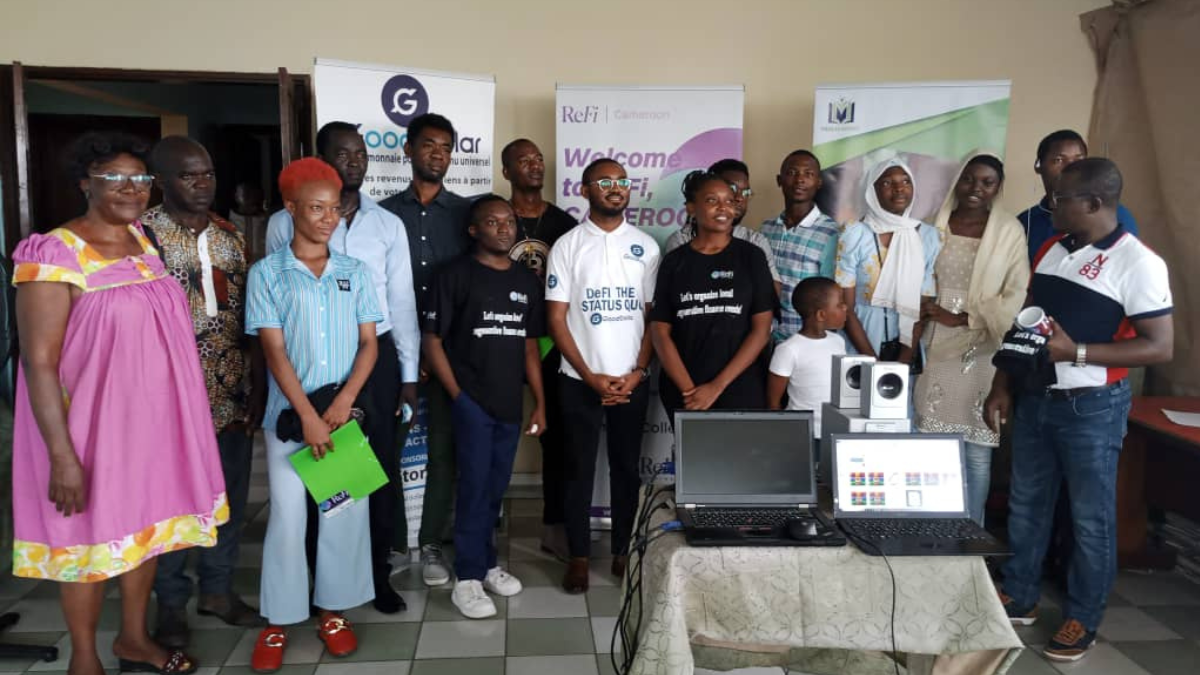 The first ReFi event in Cameroon brought together a female-led community to present ReFi as a way to unify social, environmental, and entrepreneurship impacts. This gathering introduced participants to the foundations of regenerative finance and explored inflation's effects on the local community, the power of social currencies, and the adoption of mutual credit networks.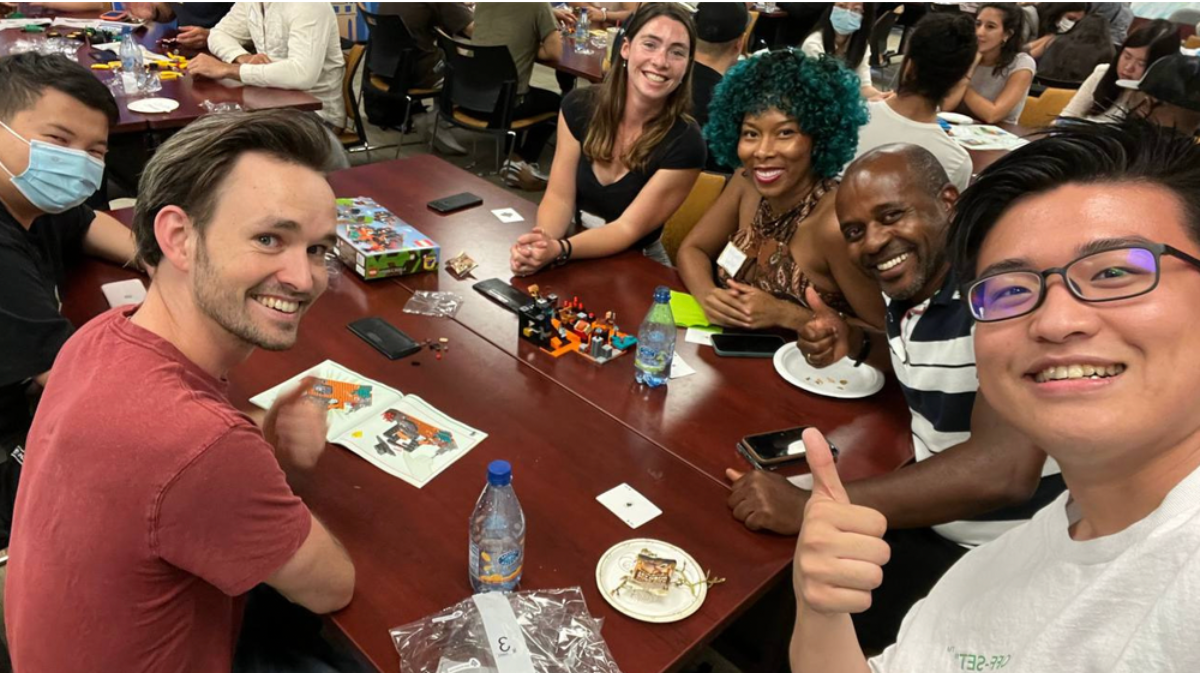 This ReFi gathering took place in the heart of Silicon Valley in mid-August and focused on onboarding under-represented minorities into the web3 x climate space. A series of talks, workshops, and games brought together a local network of climate activists and crypto enthusiasts to discover the regenerative finance ecosystem.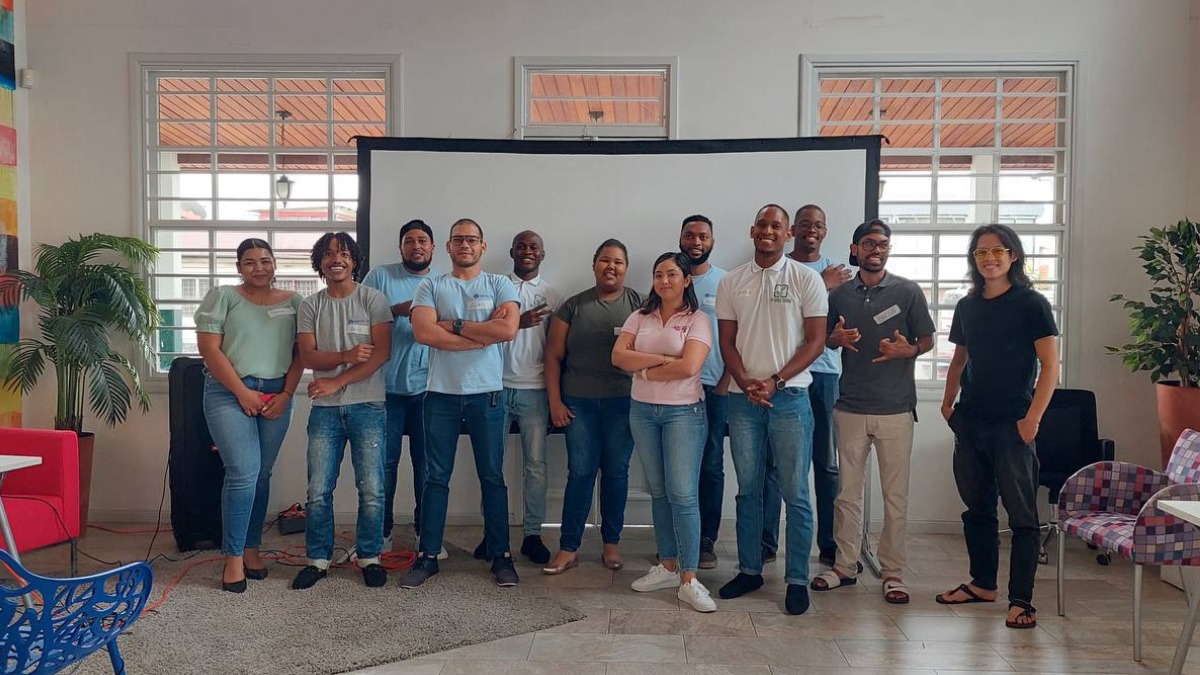 The first-ever ReFi event in Suriname, "Innovators Buzz," connected innovative minds in the web3 space to imagine a regenerative and resilient future for the country. This event served as a catalyst, sparking a new sustainable and innovative development movement in Suriname and the broader Caribbean region. This event brought together state authorities, local startups, academics, scientists, and university students to learn about regenerative finance and discuss Suriname's strategic position in this global ecosystem.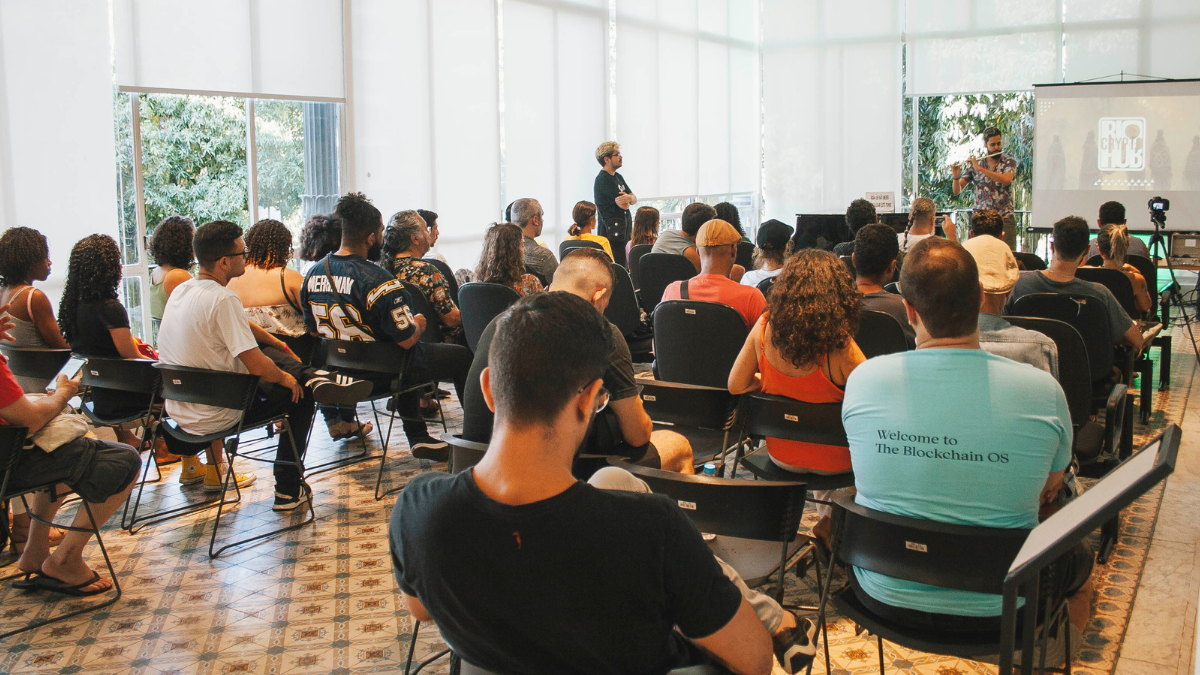 Rio Crypto Hub served as our leading partner for organizing ReFi events in Brazil. Together, their team organized three events introducing new communities to ReFi and showcasing local projects such as DeTrash and Muda to new audiences.
While ReFi Spring did not financially support the Blockchain In Rio event, our team provided content and speakers for six panels on the ReFi Summit stage. Our partnership with AgroForestDAO enabled us to cover the travel expenses of Founder Diogo Jorge so he could host a workshop on how to build regenerative communities on the ground and the web.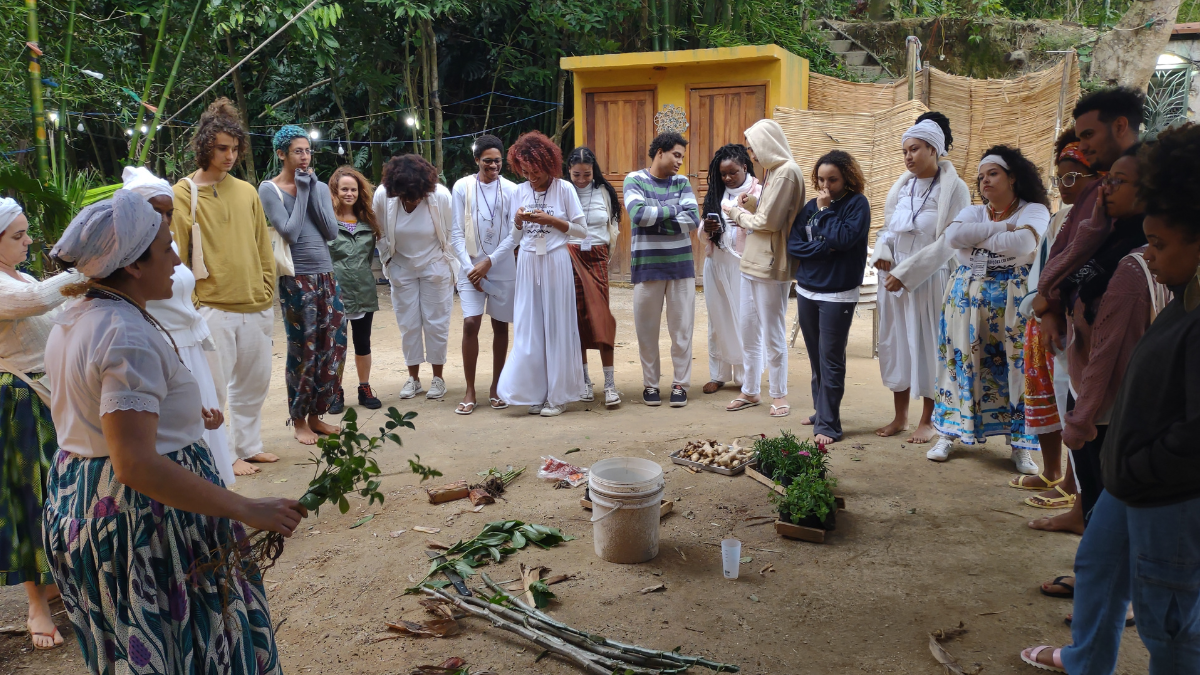 With an audience composed of young members of the traditional Afro-Brazilian religion Candomblé, Muda's event had the merit of being a gathering where people had their first contact with blockchain through the ReFi narrative, exploring Regenerative finance basics whilst learning how organizations like Cambiatus are generating new forms of community through social currencies.
Primavera Regenerativa (Minas Gerais)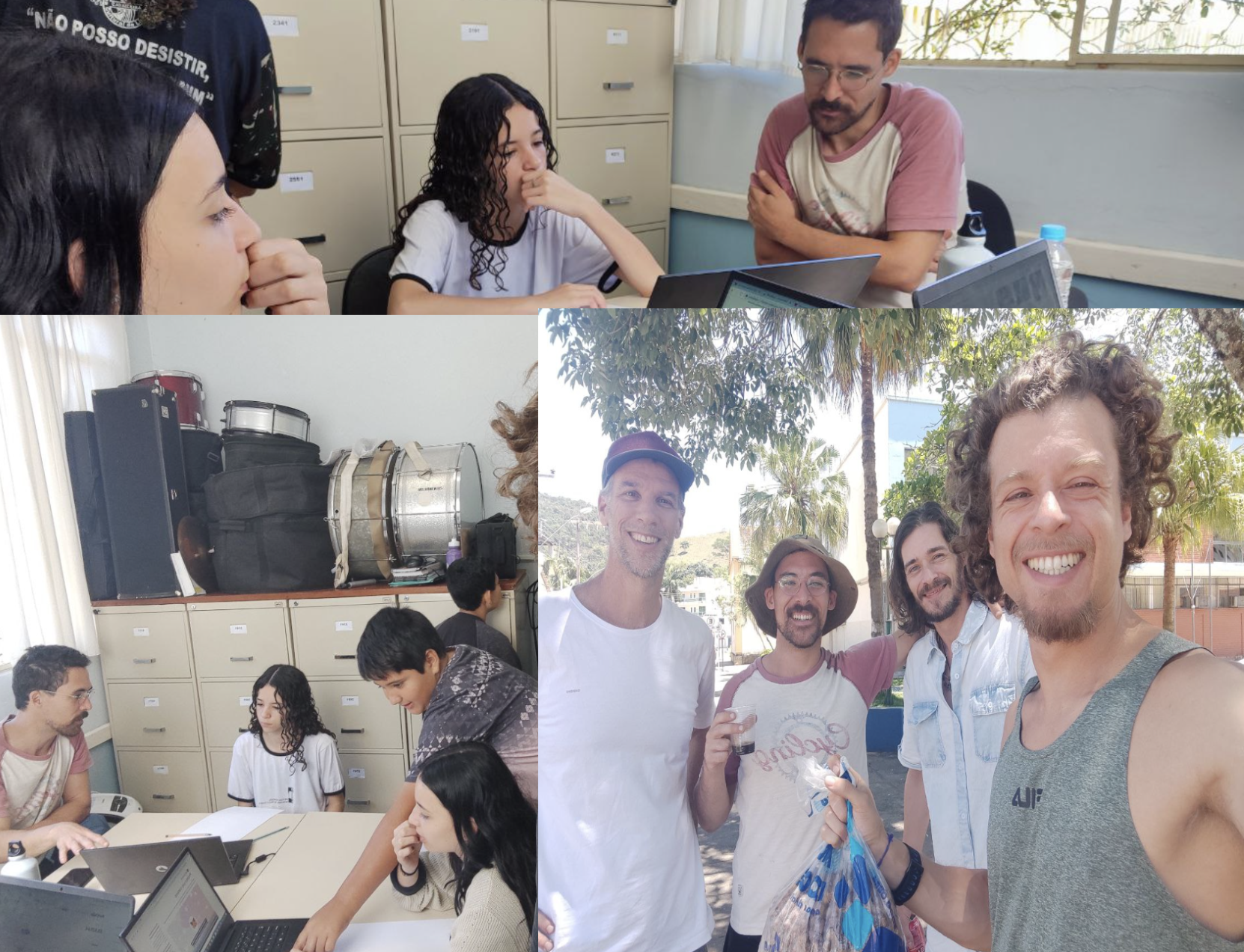 Moving from Rio de Janeiro to the State of Minas Gerais (the Brazilian state where two significant environmental crimes occurred), AgroforestDAO's Diogo organized another event, Primavera Regeneretiva, to introduce local farmers and youth to ReFi and how the movement can support local agroforestry projects.
On the same day of the event in Lima Duarte, another ReFi event took place in Minas Gerais, the beautiful city of Belo Horizonte, where Bankless Brazil organized the event DescentralizaBH with our support.
Following the lines of the Bankless narrative, the content delivered in this panel addressed the urgency of creating an on-chain market for the de-carbonization of the atmosphere and highlighted the Climate Collective's role in building this market.
ReFi Costa Rica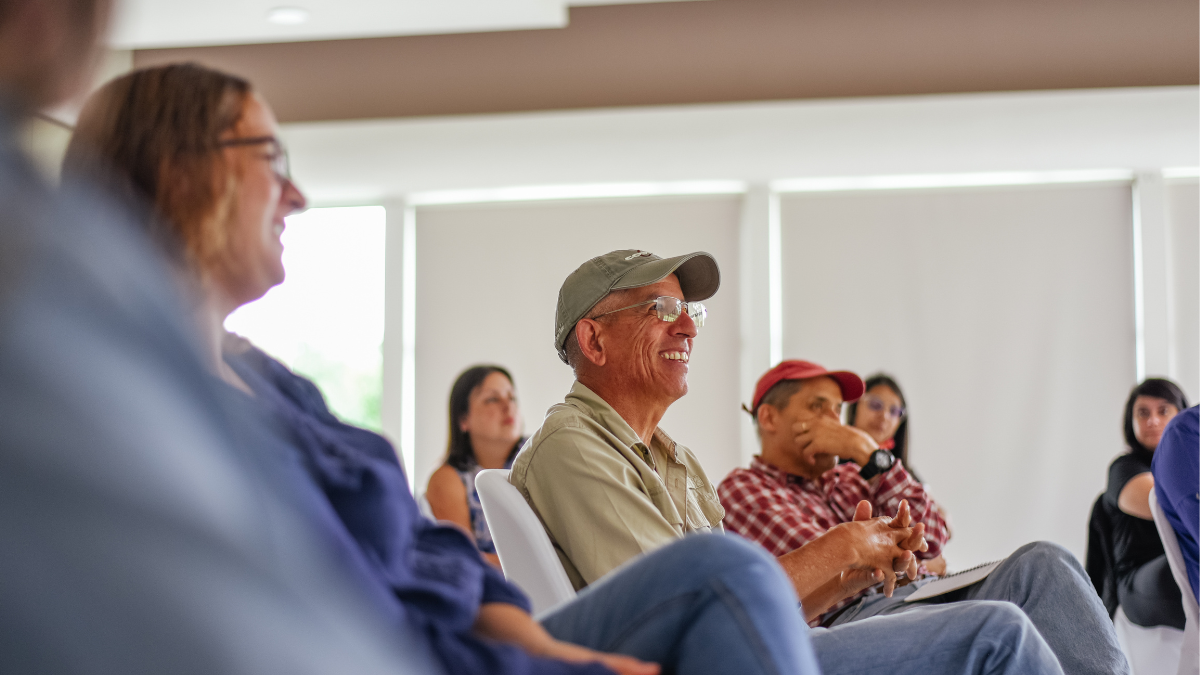 This event served as the launch of the CoFiBlocks Initiative, a new cooperative of small coffee producers using blockchain to ensure the use of regenerative practices in coffee production in Costa Rica's Monta Verde region. A community of local farmers and web-3 natives came together to share a day of talks and workshops exploring blockchain use cases for their local context.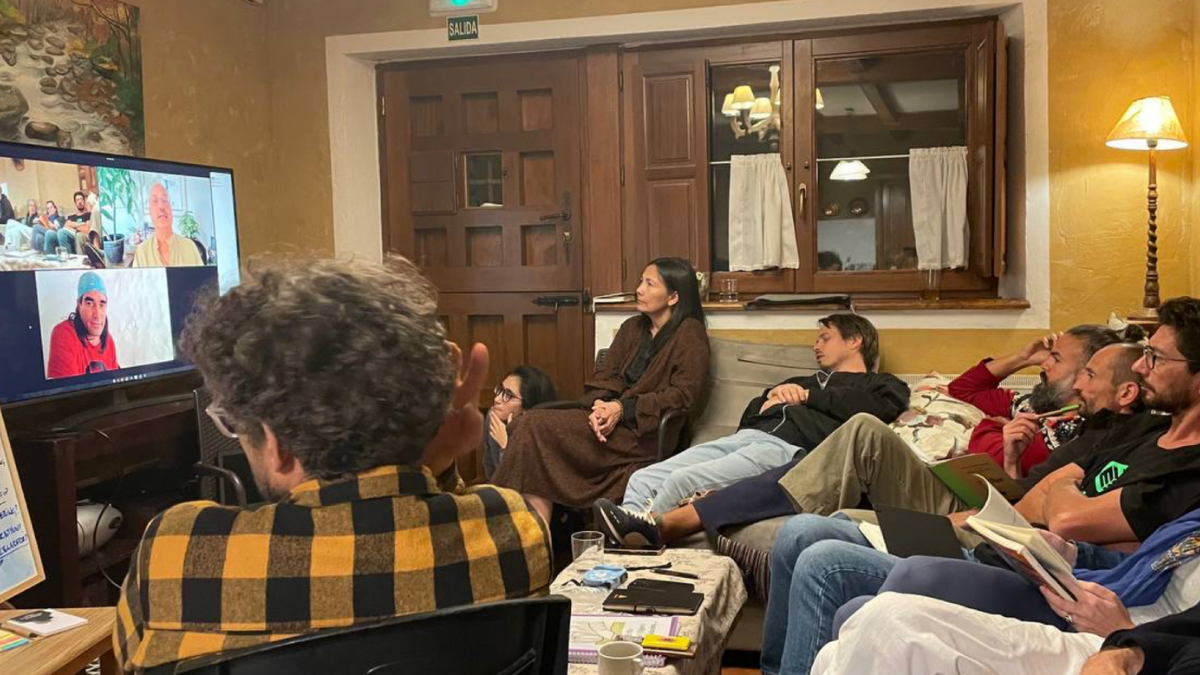 The "Mad Regen Gathering" event organized by Ethic Hub and Letty Prados activated Madrid's Regen community to come together for a weekend of planning and networking to support local regeneration projects and community development.
This event held in North Carolina, United States, celebrated the third anniversary of SEEDS, bringing together academics, scientists, regenerators, and indigenous peoples for a full day of talks and community building illuminating the journey that is required towards regenerative cultures and economies.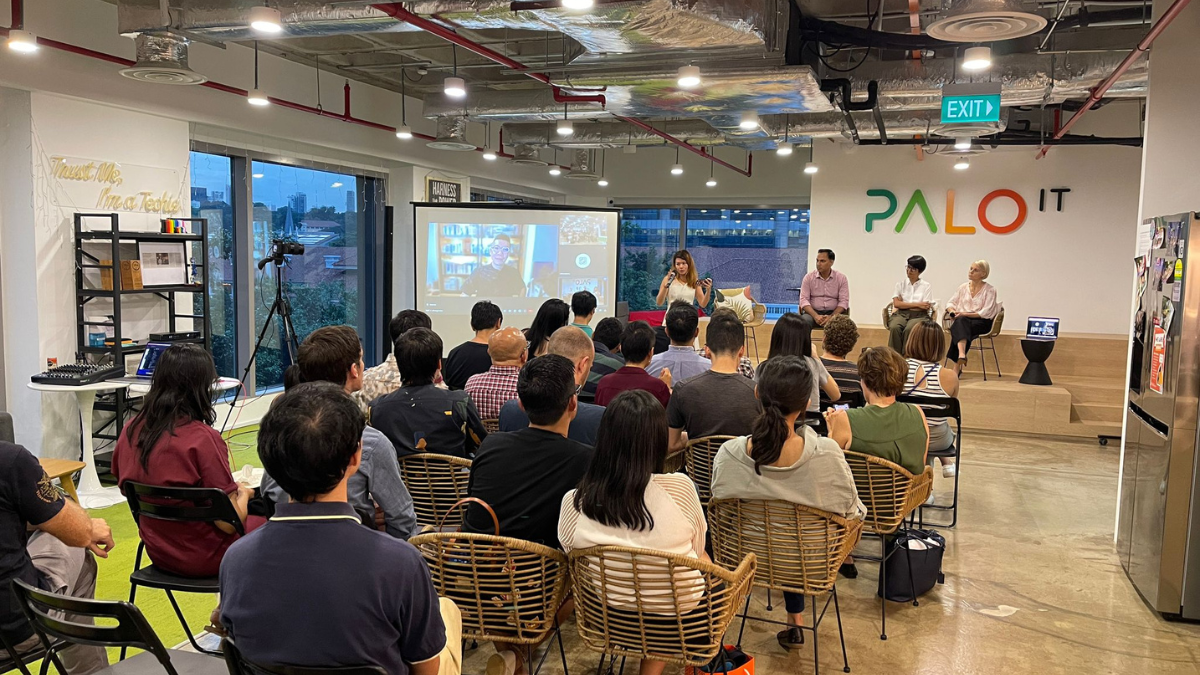 This event, held during Singapore's Climate Action Week, brought actors, organizations, and stakeholders from the sustainability and ReFi spaces together for two days of explorative talks and interactive workshops.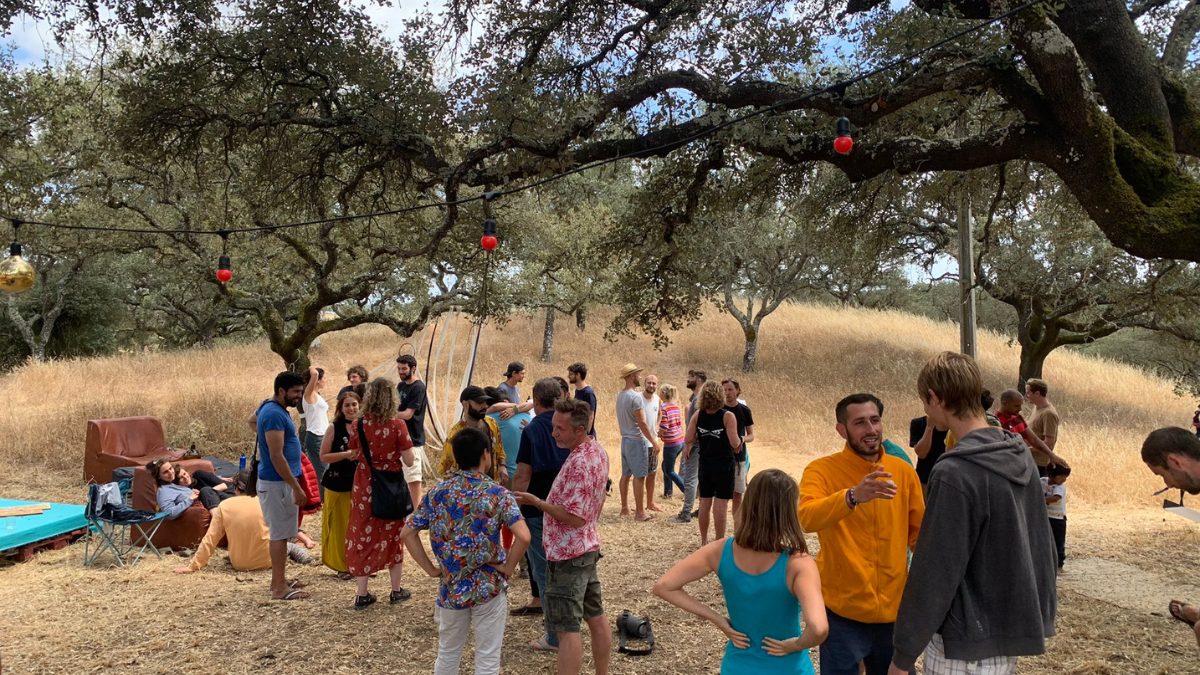 This four-day event at the Traditional Dream Factory focused on connecting ReFi protocols with land-based ventures and regenerative agriculture and agroforestry experts. Featured talks from Celo, Good Dollar, Polygon, and several others served as the first experience many local farmers in attendance had with web3 and blockchain.
---
Theme 2: Interdisciplinary Events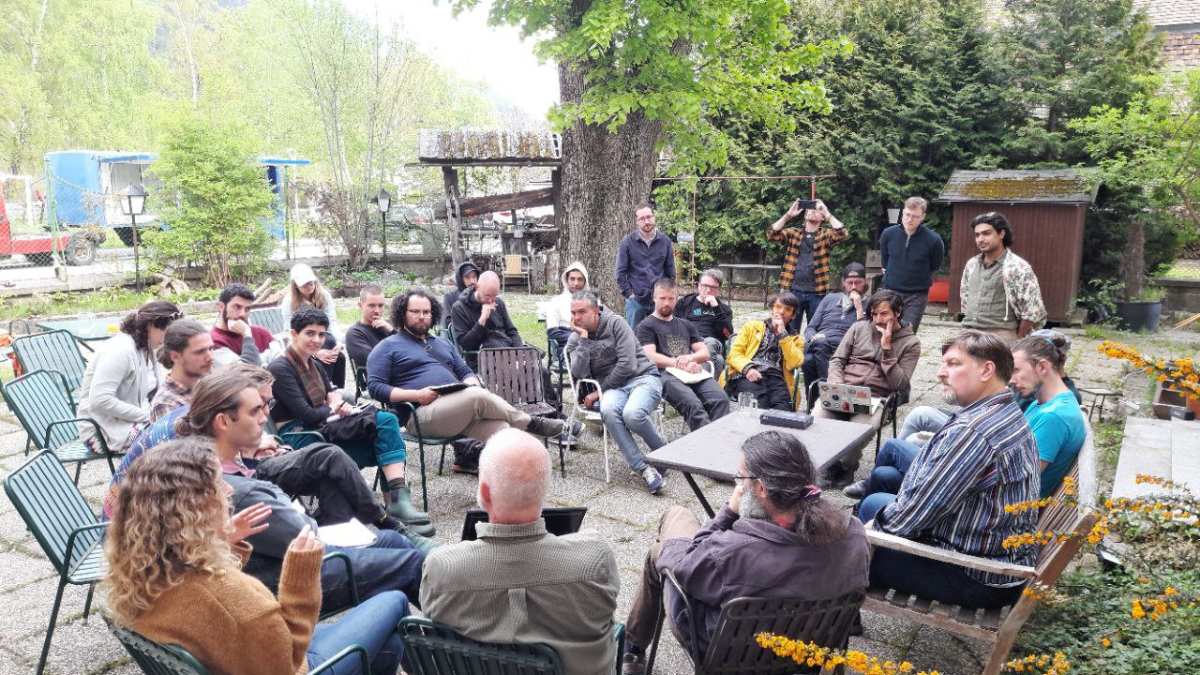 The first ReFi Spring-supported event of 2022 was the ReFi Unconference held at the Crypto Commons Hub in Austria. Talks from Commonstack, Holochain, and Regen Foundation were featured amongst many others, interspersed with many discussions around defining value and impact.
The dedicated team behind Regens Unite held an event in Berlin focused on building bridges between diverse groups, web3 Regens, web2 climate tech, non-tech, science, and climate activist audiences. This two-day gathering featured an interactive, intimate, high-participation program to facilitate open discussions around building regenerative systems.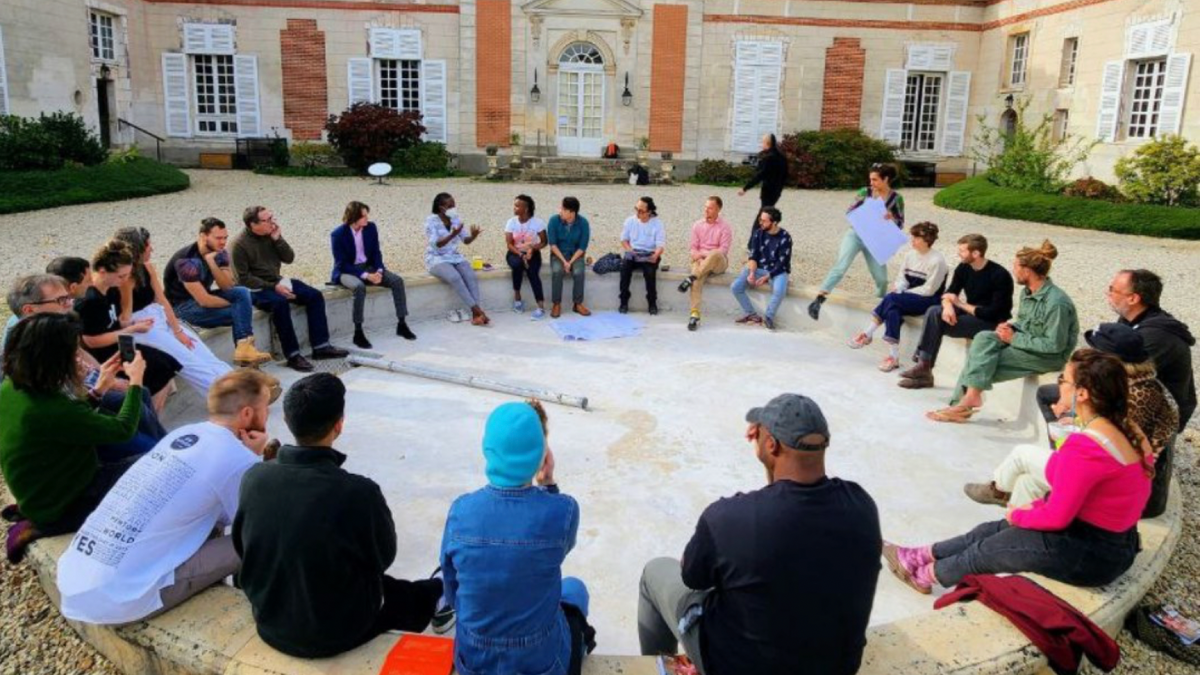 This three-day unconference, held at the Château du Feÿ in France, brought together two seemingly disparate movements. Planetary health, an interdisciplinary medical field recognizing human health as interconnected and interdependent with ecology - and web3 advocates. Experts from global health, climate, governance, technology, philanthropy, law, art, ecology, and academia discussed how blockchain technology could improve planetary health. Follow this team's ongoing journey on Twitter here.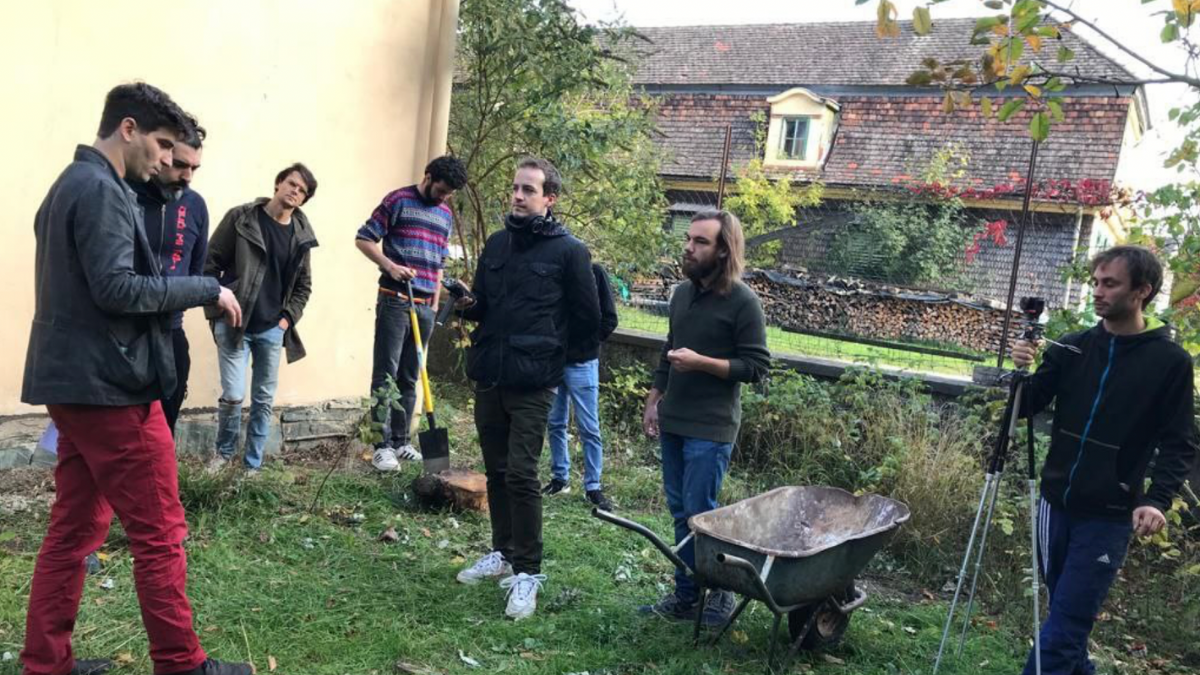 This event, held at the Crypto Commons Hub in Austria, brought together permaculture and web3 developers to participate in a hands-on permaculture workshop. Together, attendees explored applying internet of technology (IoT) and AI-backed visualization tools during a facilitated skills exchange session, all embedded in a continuous discussion about the politics and aesthetics of the Solarpunk and broader ReFi movement.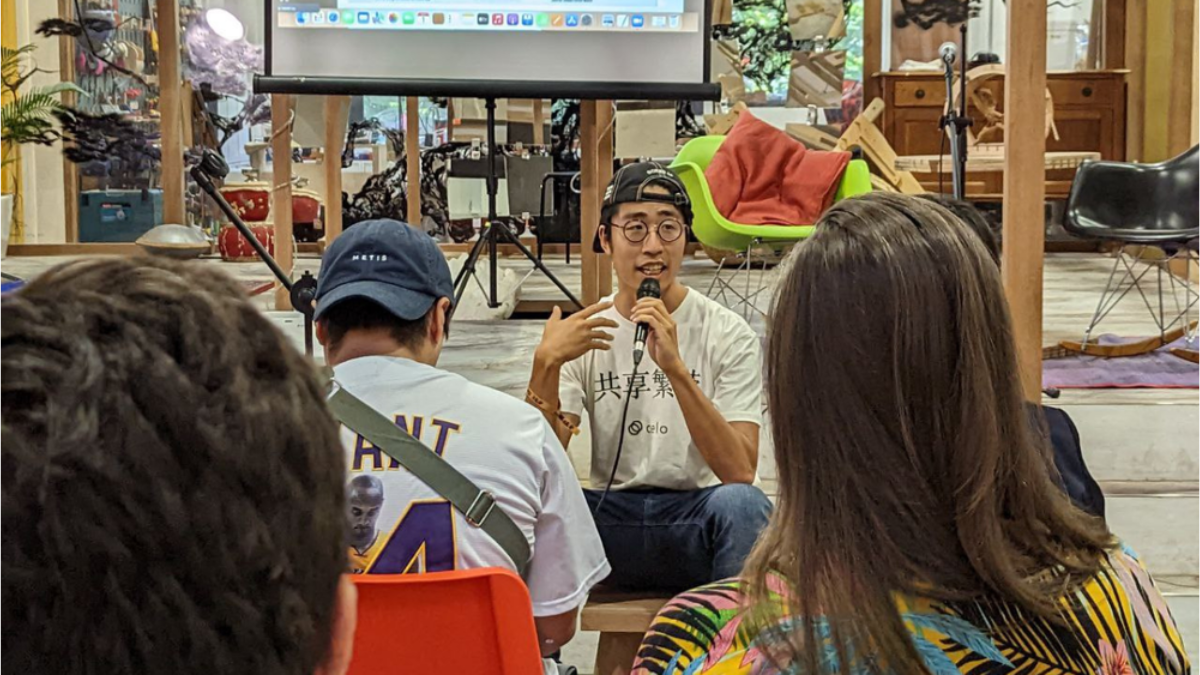 This event brought together indigenous community representatives to explore creating an inclusive framework for responsible planet stewardship. Discussions featured questions such as how to generate a shared understanding of the measurement of hyper-local ecological and social capital and how to approach the inclusion of second-order spiritual impacts and indigenous commons into calculating carbon credits and other economic measurements.
Just north of Berlin, Germany, Philip Stehlik gathered a group of Regens from different parts of the world to build the basis for coordinating their projects. This gathering also served as a moment for group reflection and spiritual healing.
---
Theme 3: Bioregion-Focused Events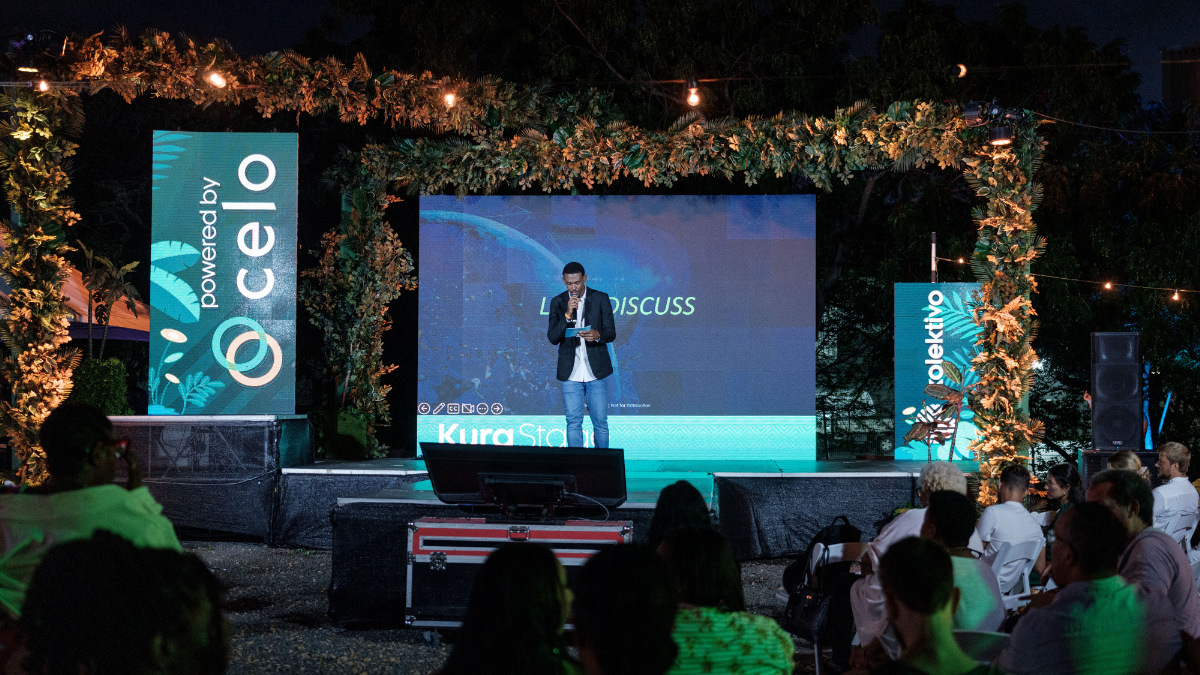 On the island of Curaçao, next to the coast of Venezuela, Kolektivo organized a ReFi event to bring together global and local ecosystem representatives. This event served as the largest ReFi-only event of the year, with 700+ attendees. Attendees gathered to participate in different workshops and build bridges between their projects.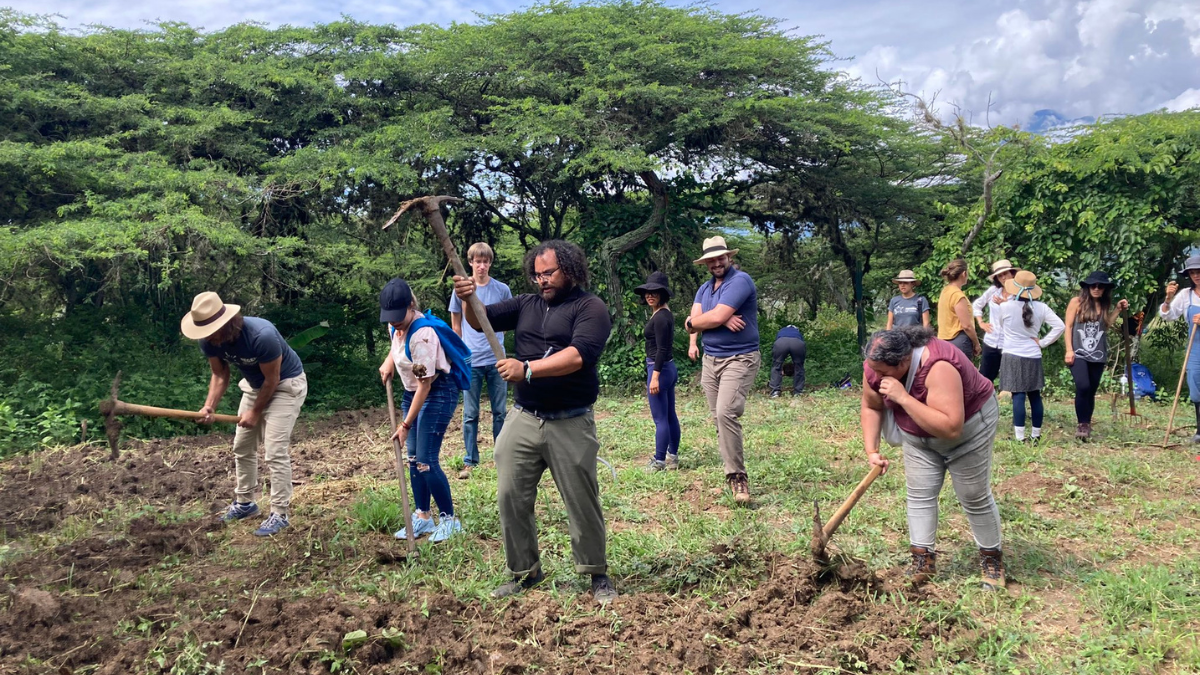 Just before Schelling Point Bogotá and Sustainable Blockchain Summit, several ReFi ecosystem representatives gathered in a small city eight hours from Bogotá to learn from locals about the regeneration of the Barichara bioregion. During the four-day event, attendees visited projects aimed at different fields of regeneration: land, forest, social tissue, and water. Stay updated with this project's development by following them on Twitter here.
---
It's been a pleasure 💚
The first season of ReFi Spring events has brought together ~2500 attendees across 20+ countries. Our team is thrilled to see a diverse range of communities and projects taking off as we collectively explore and define this growing movement, bursting at the seams with talented humans striving to explore web3 pathways to enable communities to build a regenerative economy. ReFi Spring will return in January 2023 in preparation for the next season of local events! We are very excited about the communities that have been born, the communities to come, and the conversations that will arise. Follow our ongoing developments on Twitter, LinkedIn, and Instagram.