ReFi Spring has MERGED with ReFi DAO! 🌺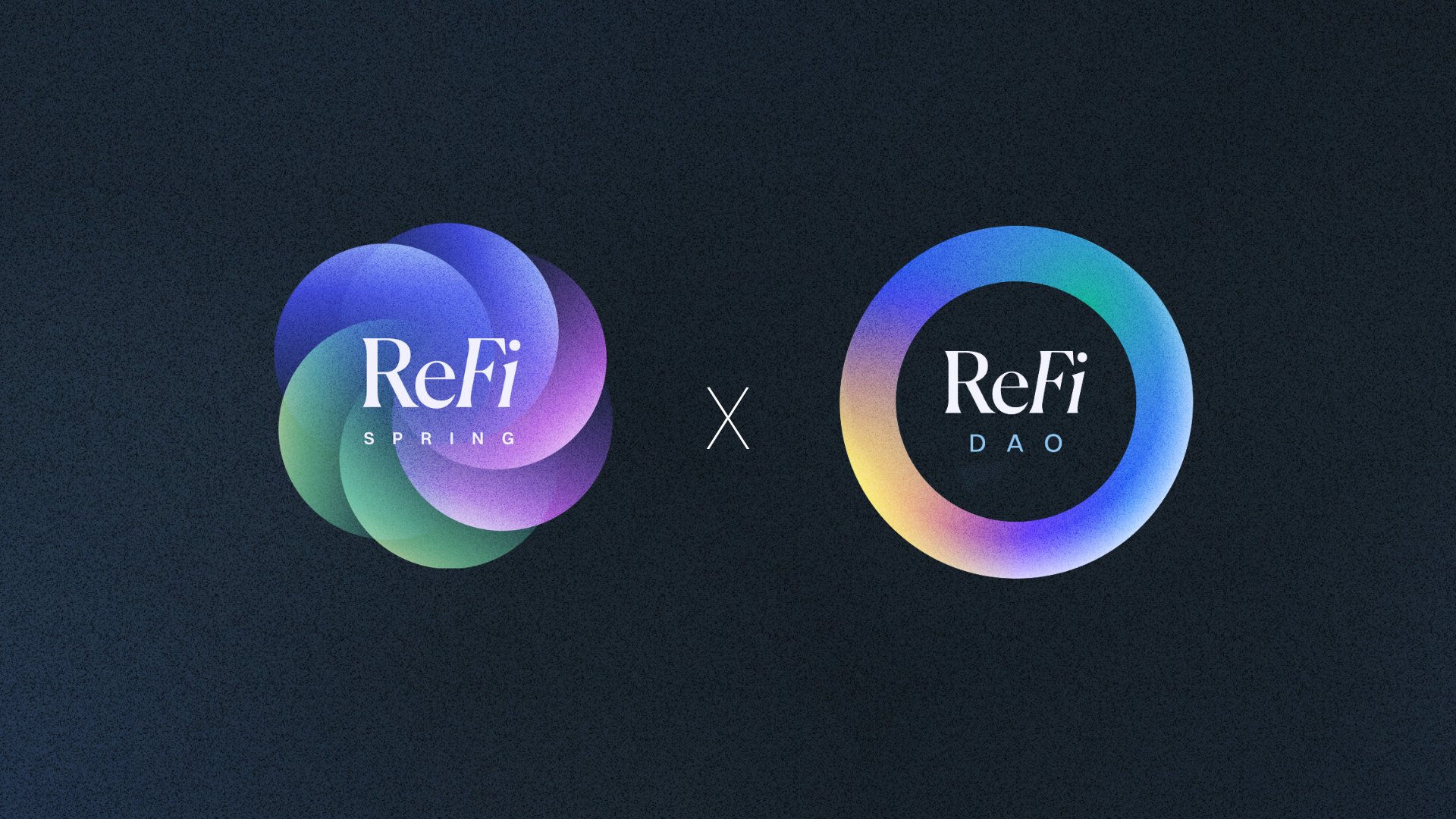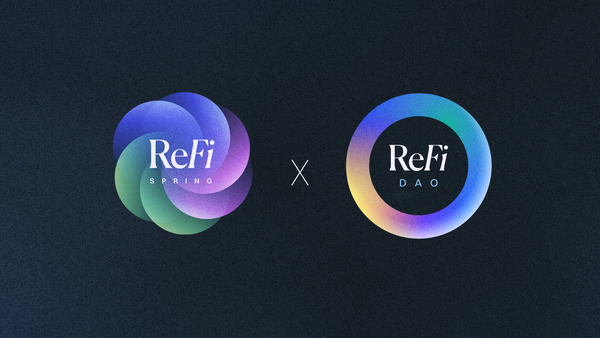 Hey ReFi Nation! 👋
We are super excited to announce that as of today February 14th 2023, ReFi Spring has officially merged with ReFi DAO! As a celebration, we are announcing the first seven grant recipients our new Event Organizer Guild led by the team at ReFi Spring. 🎉
Event Organizer Guild
ReFi DAO, ReFi Spring, and Commons Stack will partner to run the Event Organizer Guild to help build local ReFi communities in key startup regions around the world. This guild will take the learnings from our Founders' Circle cohorts and apply them to a new actor: Event Organizers.
This guild is a sneak peek of a major evolution of ReFi DAO as we pursue our mission of realizing a regenerative economy. It also lays the foundation for our upcoming Founder Guild...
Alpha inbound 👀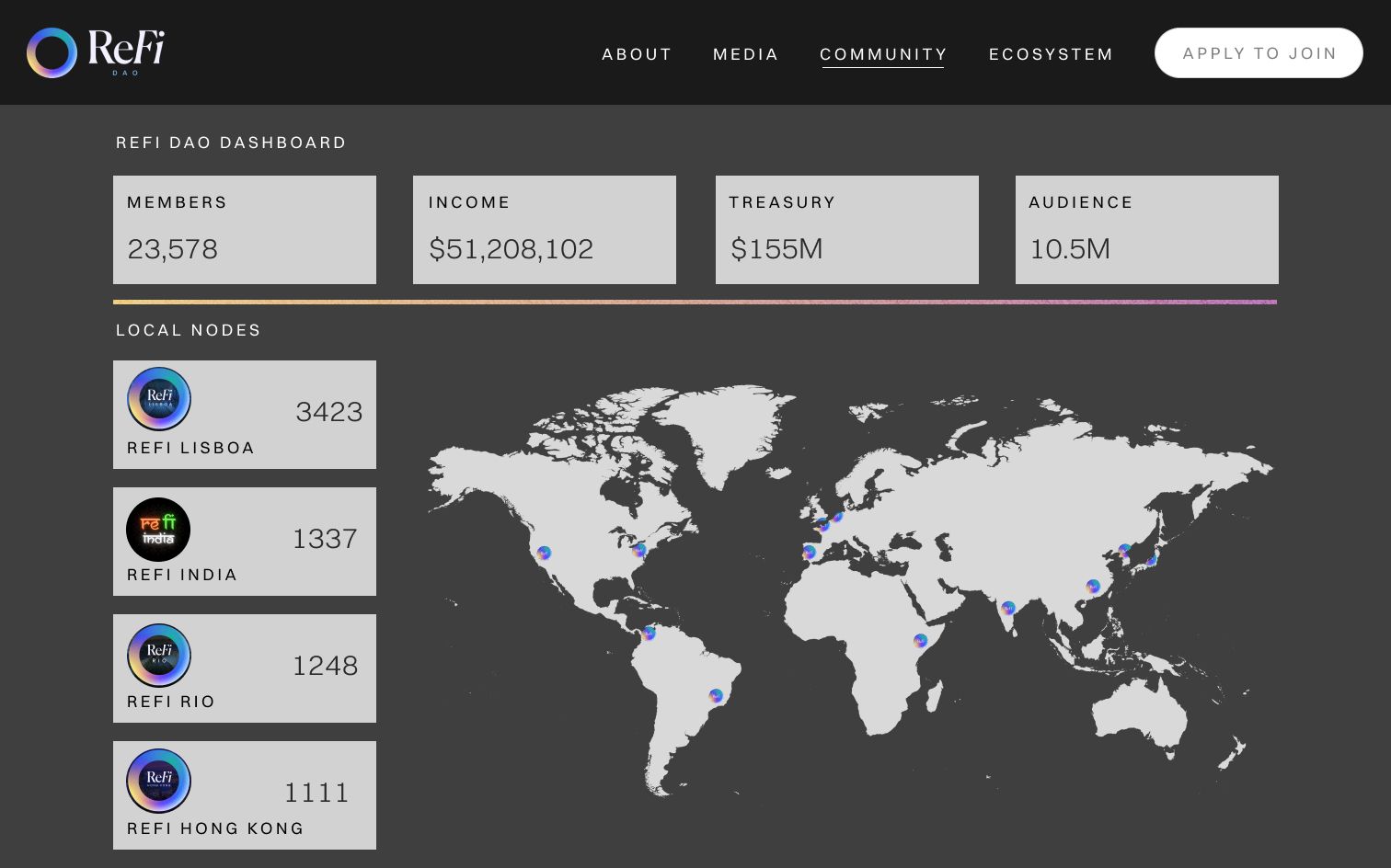 ReFi Spring events will scatter the seeds of startup communities that will be invited to grow into Local ReFi DAO Nodes—the first building block in our roadmap of decentralization.
If you're a founder interested in growing a Local ReFi DAO node in your startup community, we'll announce more information about the prize soon!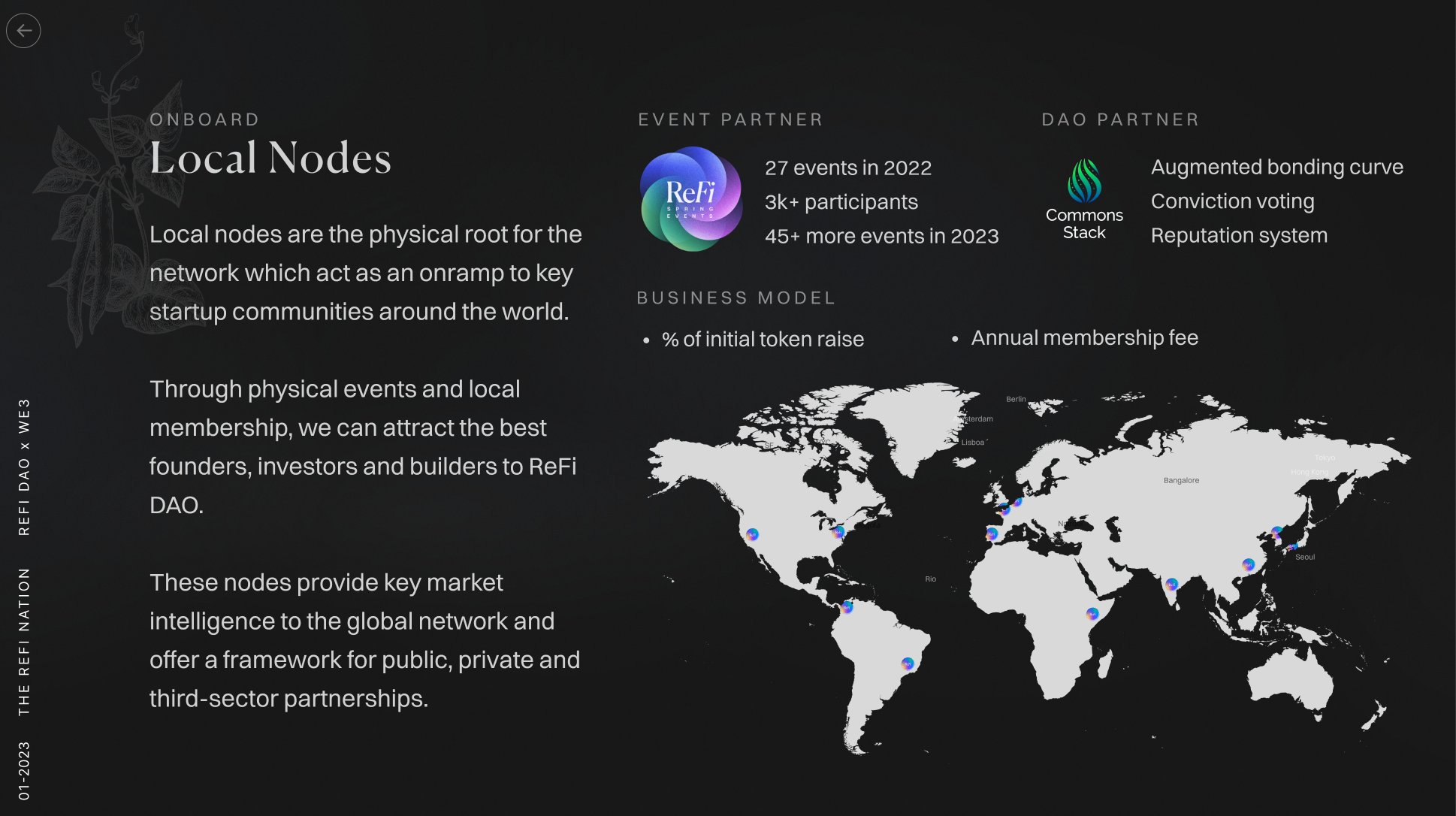 A Global Startup Movement with Local Roots 🌱
Our dream is to kick-start a global startup movement rooted in local communities. In order to do this, we need to leverage the local events to anchor our community in the key startup regions that already exist. We believe that local communities taking collective action are key to unlocking a global regenerative economy.
We need less tokens and more real-world assets—less hype and more impact.
And we need it now.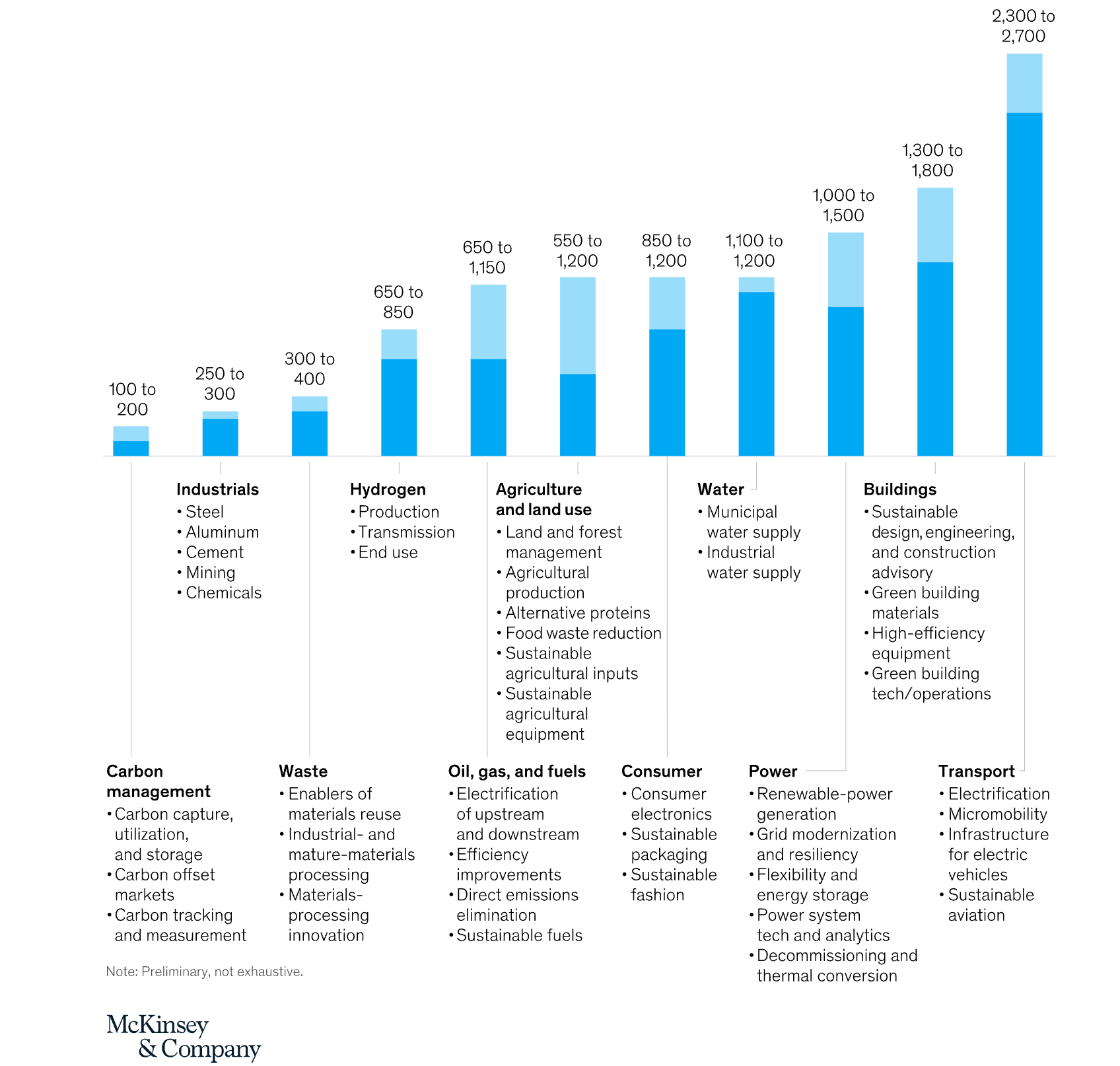 Decentralized Technology Unlocks Trillions in Transition️ 🗝️
A recent McKinsey report showed 11 key industries in the transition towards net zero economies that "could be worth anywhere from $9 trillion to more than $12 trillion of yearly revenues by 2030".
Most of the ReFi movement has anchored itself in the smallest market opportunity around carbon management (capture, offsets, measurement), but the power of public ledgers, decentralized storage, physical device networks, and open science will be key enabling instruments that catalyze the entire transition to a regenerative economy.
While most of the climate tech community is focused on hard-science solutions the ReFi movement has a unique leverage point in the financial system—in money itself.
This financial layer has enormous leverage but also a primary risk: Abstraction.
Anchoring ReFi in real problems 🔗
We believe that local communities will provide a vital rootstock for the global ReFi movement to solve the pressing challenges that face billions of people around the world. In order for web3 to be successful, we can't be a social club for privileged tech bros in developed nations.
We need to build viable solutions that are easy to use and solve real problems for people all over the world—especially in emerging markets. With over 1.8b unbanked people and over 6.92b smartphone users, we have a massive opportunity to leverage technology to build out the core users of a regenerative economy.
The Role of Web3 in Regeneration 🌳
The coordination tools in web3 are powerful catalysts for real people to fulfil the OKRs clearly outlined in Speed & Scale: Electrifying energy, decarbonizing the grid, fixing food, protecting nature, cleaning up the industry and removing carbon. But the web3 tools are usually not solutions in themselves.
We need the subject matter expertise and lived experience of communities on the ground facing the severity of climate change and the complexity of a regenerative transition
This is why ReFi Spring plays such a vital role in anchoring the ReFi movement as a whole...
In-person Events as an Onramp to ReFi 👐
In-person events are the perfect community-building technique to gather people across the climate and web3 spectrum and introduce them to the fertile soil of ReFi.
Thanks to the incredible generosity of the Climate Collective, ReFi Spring has supported over 27 local events around the world—starting with the ReFi Unconference from the Crypto Commons Hub in Austria followed by the first ReFi gathering in Uganda!
This is one major milestone in helping us realize a new and evolved vision at ReFi DAO that has emerged over the last 12 months. In 2022 we supported over 300 founders, and over 70 community managers and gathered 29 investors into a powerful online community founded on the principles of regeneration.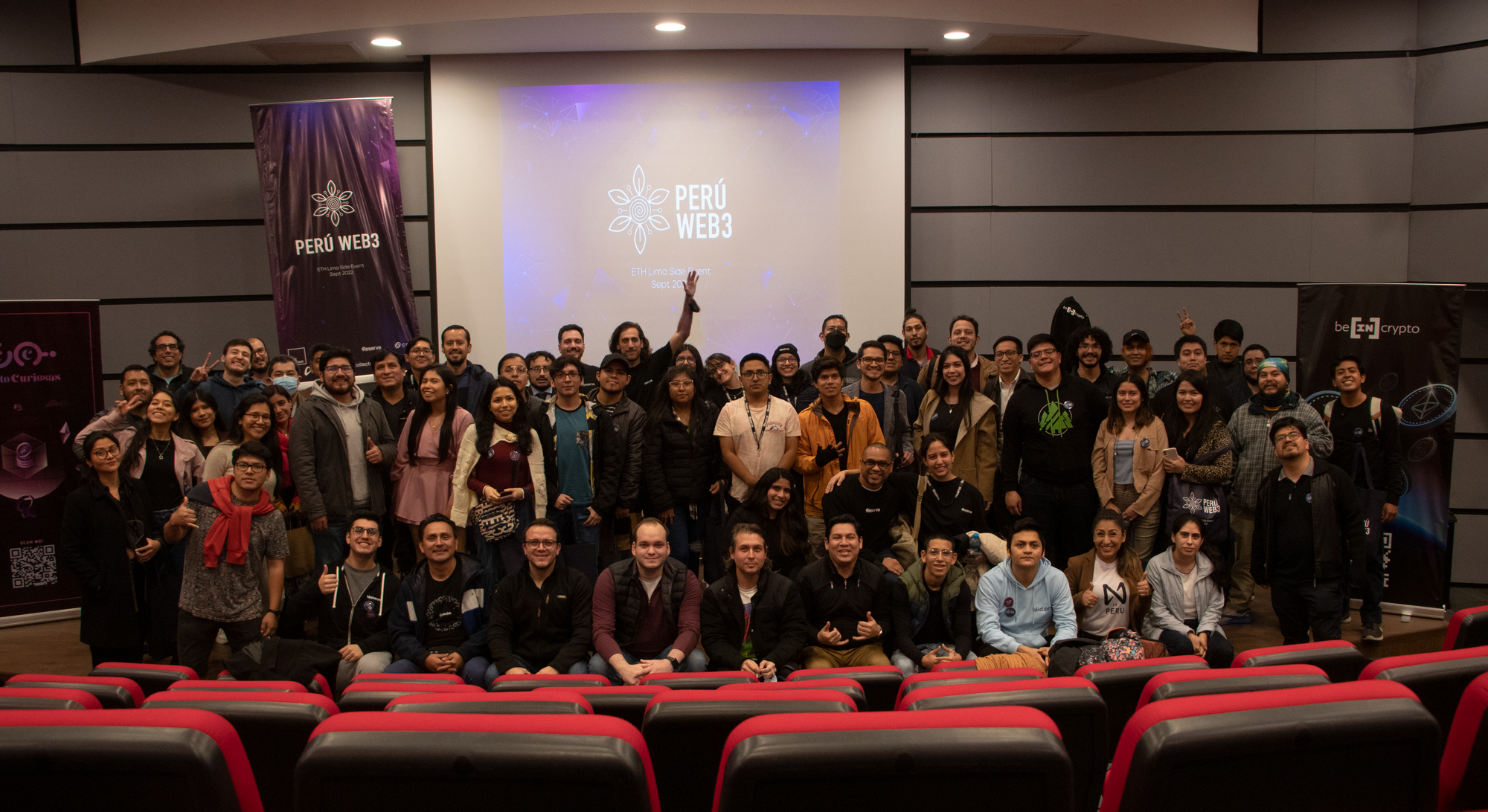 A sandbox for local startup experiments 🧪
Over the last 24 months, our impact X web3 database with Impacta Finance has seen over 600 projects emerge. This is a great start, but it isn't enough.
We need thousands of radical startup experiments that pioneer new economic models. Local startup communities are a key onramp for talent and capital into ReFi movement.
We need experienced entrepreneurs and veteran investors joining the ranks of regeneration in the thousands. Our community is strong but it's a bubble.
We need to break that bubble and show the world the power of mission-driven communities leveraging decentralized technology to solve the most pressing challenges of our time.
"Together with ReFi DAO, ReFi Spring will be able to provide a wider range of tools and spaces for newcomers to enjoy the ReFi ecosystem, and give the founders at ReFi DAO, the opportunity to have a first layer of evaluation for ReFi solutions built for local communities." Marcelo Silva, ReFi Spring Community Builder
A focus on diversity and inclusion
ReFi Spring has always prioritized onboarding traditionally marginalized groups into the power of web3 with a focus on climate action. This core commitment has made ReFi Spring a major ally for new communities across emerging markets including ReFi India, ReFi Kenya, ReFi Primavera Regenerativa in Brazil, ReFi Mercadito Verde in Costa Rica and many more.
At ReFi DAO climate justice has always been a founding principle.
We cannot have regeneration without justice.
By onboarding the 27+ local ReFi communities into the online community of ReFi DAO we believe we can provide the network to catalyze a global startup movement rooted in the principles of regeneration.
Announcing the first seven grantees! 🎉
And what better moment than now to announce the first seven ReFi event organizers that will receive a grant and full support from the new ReFi DAO Event Organizer Guild?!  We are beyond grateful for all the hard-working event organizers that are helping us achieve the mission of scaling ReFi globally, so let's meet them together! 👇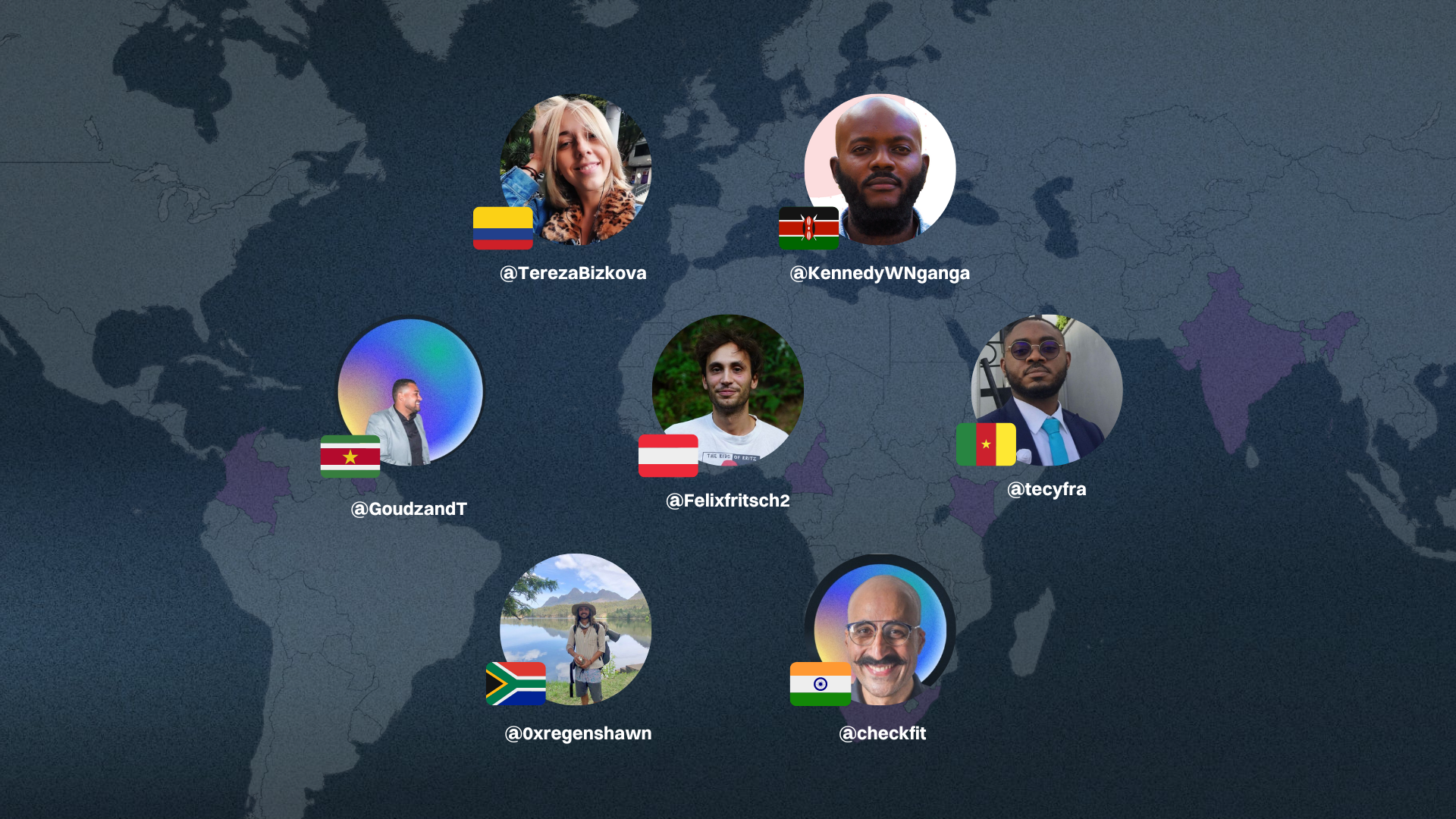 🇨🇴 Tereza Bizkova will be spreading the word about ReFi and exploring specific blockchain use cases for the first time in Medellín, Colombia during "Blockchain for Good? Medellín, meet ReFi!"
🇰🇪 After a super successful first edition, ReFi Kenya is coming back, organized by Kennedy Ng'ang'a from Shamba Network with the aim of mobilizing local marginalized communities between which local farmers.
🇸🇷 "Innovators Buzz" will be the title of another amazing event organized by Timothy Goudzand of Infinitri. The goal of the event will be to connect, for the second time, innovative minds in the web 3 space to imagine a regenerative and resilient future for Suriname.

🇨🇲 Cyrille Frank Teukam is making a comeback with the "Cameroon ReFi Talk Series" to create synergies that are running ReFi-related activities and, in this way, accelerate their impact.
🇦🇹 Want to take part in building a solarpunk future? Join Felix Fritsch from the Crypto Commons Hub in Austria at "Solarpunk NOW!" The event will include agricultural IoT projects, permaculture workshops, solarpunk aesthetics with a ReFi focus.
🇿🇦 Make sure to follow Shawn of IXO as he pioneers ReFi in Cape Town, South Africa at "ReFi Autumn Cape Town 2023". The event aims to stimulate web3 and Refi conversations amongst unemployed youth bringing together a coalition of organisations.
🇮🇳 And lastly, our friend Pranav Khanna of LOA Labs is organizing ReFi Gokarna - India's first ReFi hackathon with the aim of inviting climate changemakers from traditional communities to engage and interact with projects, developers and investors.
Thinking of organizing ReFi event in your local community? Applications for the ReFi DAO Events Guild grants and support are open until March 3rd!
Bullish on Regeneration 🍃
We're so grateful to share this milestone in our journey as a community and wanted to celebrate the incredible work that the ReFi Spring core team has done over the last 12 months and to invite all the ReFi Spring event organizers into ReFi DAO with open arms.
If you're reading this, please do feel free to join our Discord, jump into Telegram and follow us on Twitter.
On behalf of a unified ReFi Spring and ReFi DAO, we're bullish on regeneration—thanks to you.
Now... it's time to BUIDL! 🔥