ReFi in the Global South 🌍 | Roundup #60
Web3 adoption & ReFi in the Global South + the latest news, updates, jobs and events in ReFi and beyond!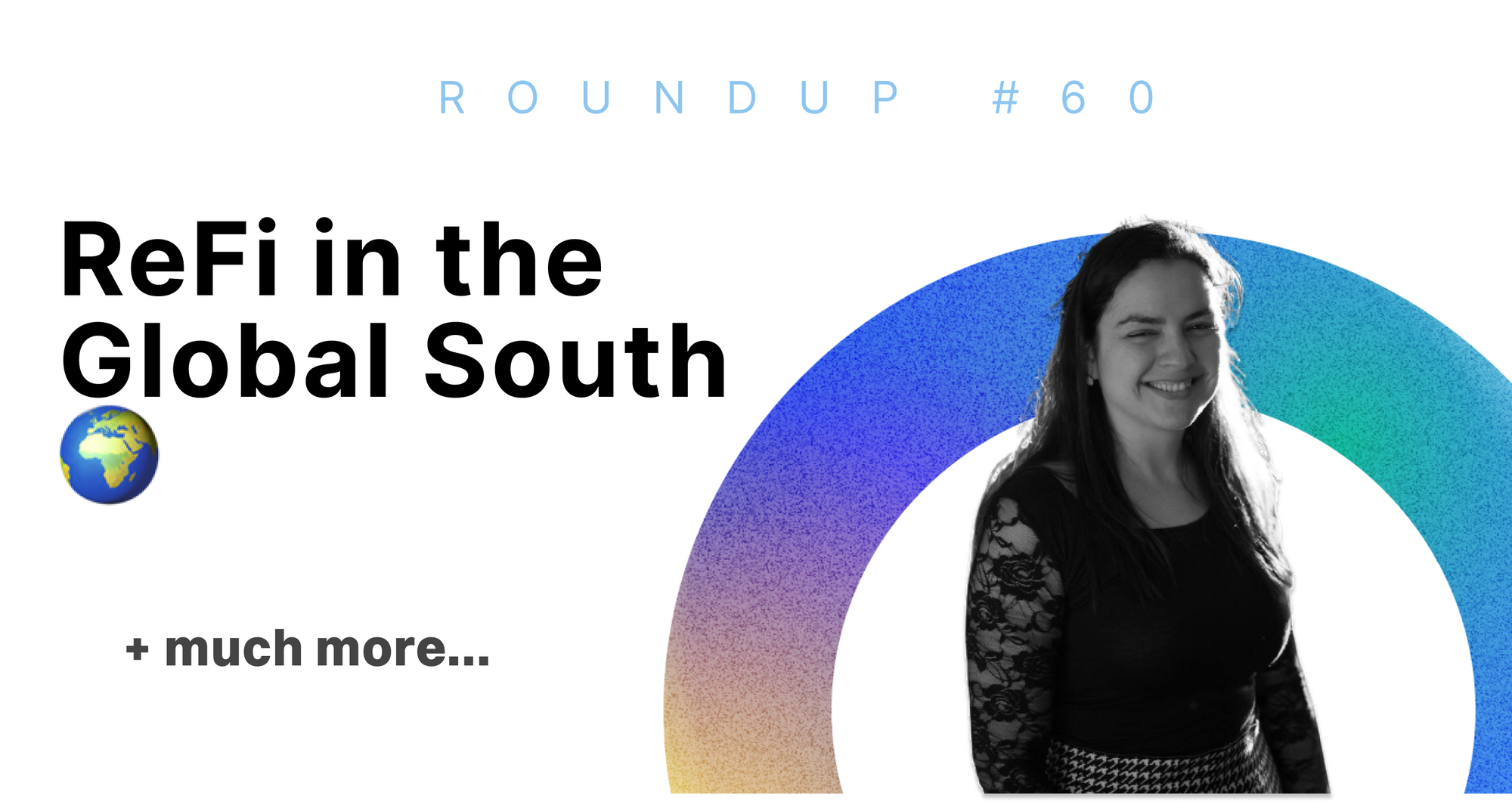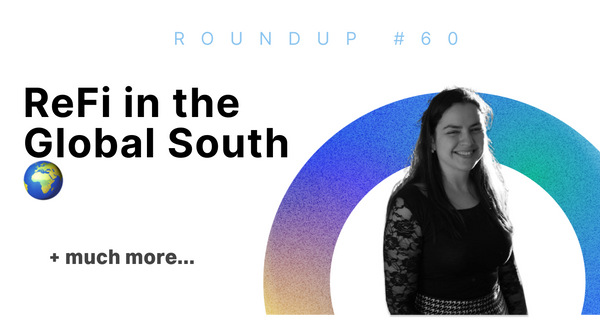 ---
Hello! Susana González here with the latest ReFi Roundup. I am a ReFi advocate, head of Latam Partnerships for ImpactScope and honoured to bring you this week's news in ReFi and beyond. One important thing I'd like to share about myself is that I am Venezuelan, I like arepas and I have traditions and habits that tie me to a region. I am from the Global South and I want to share the concepts and ideas that differentiate what we have from the rest of the world. 🫓
Let's go! 🤸
---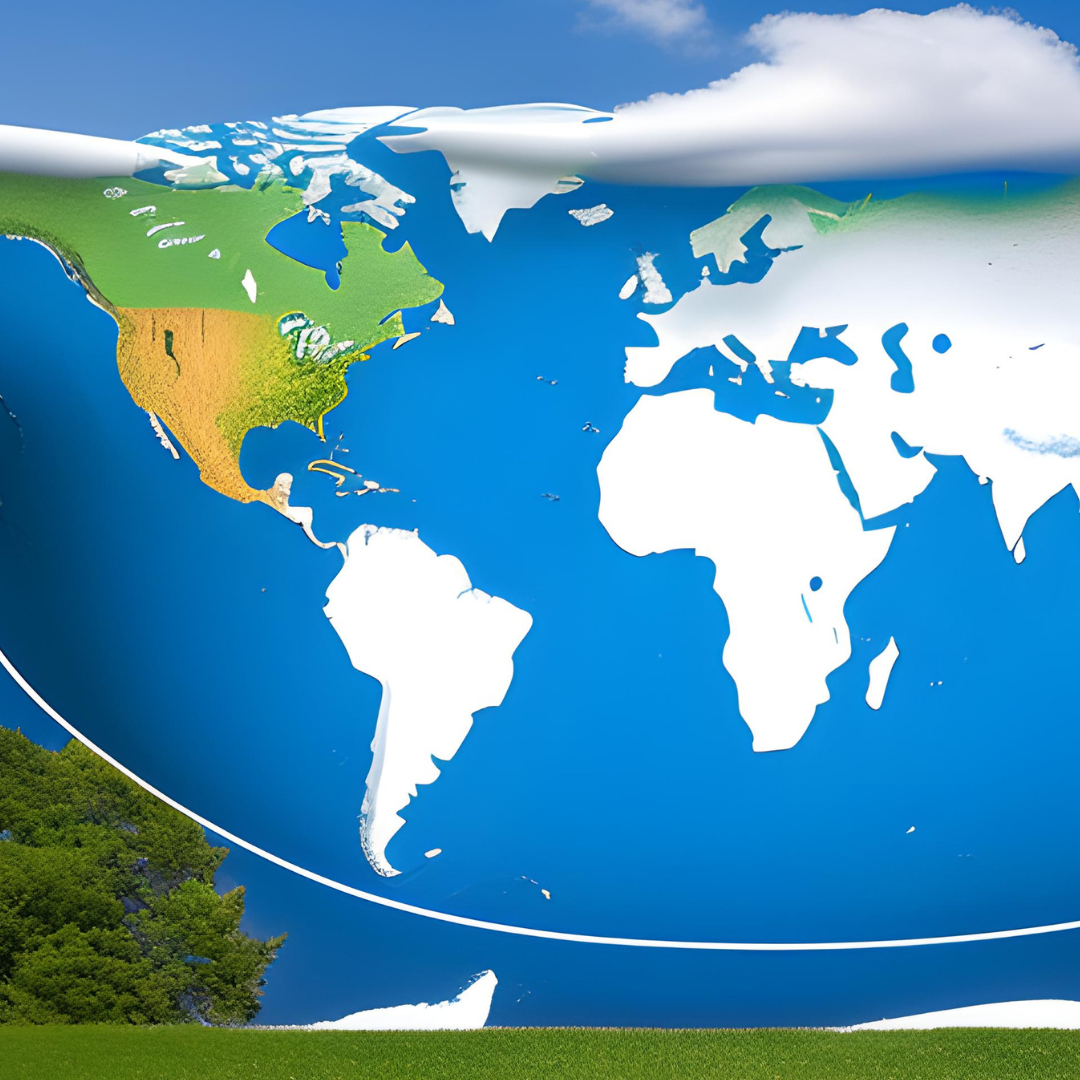 ReFi in the Global South 🌍
What concepts, ideas, and projects do we need to understand to disrupt our global mindset?
The Global South and Web3 adoption 💻
The term Global South refers to socioeconomically disadvantaged countries, often in the South but excluding wealthier nations like Australia and New Zealand. Many were former colonies, now economically indebted to the Global North.
Web3 has come to Africa, Asia, and Latin America as an option to overcome complex bureaucracy, poverty, and low banking access. Regardless of a huge necessity, it is still in its early stages, and its adoption varies widely across regions and countries.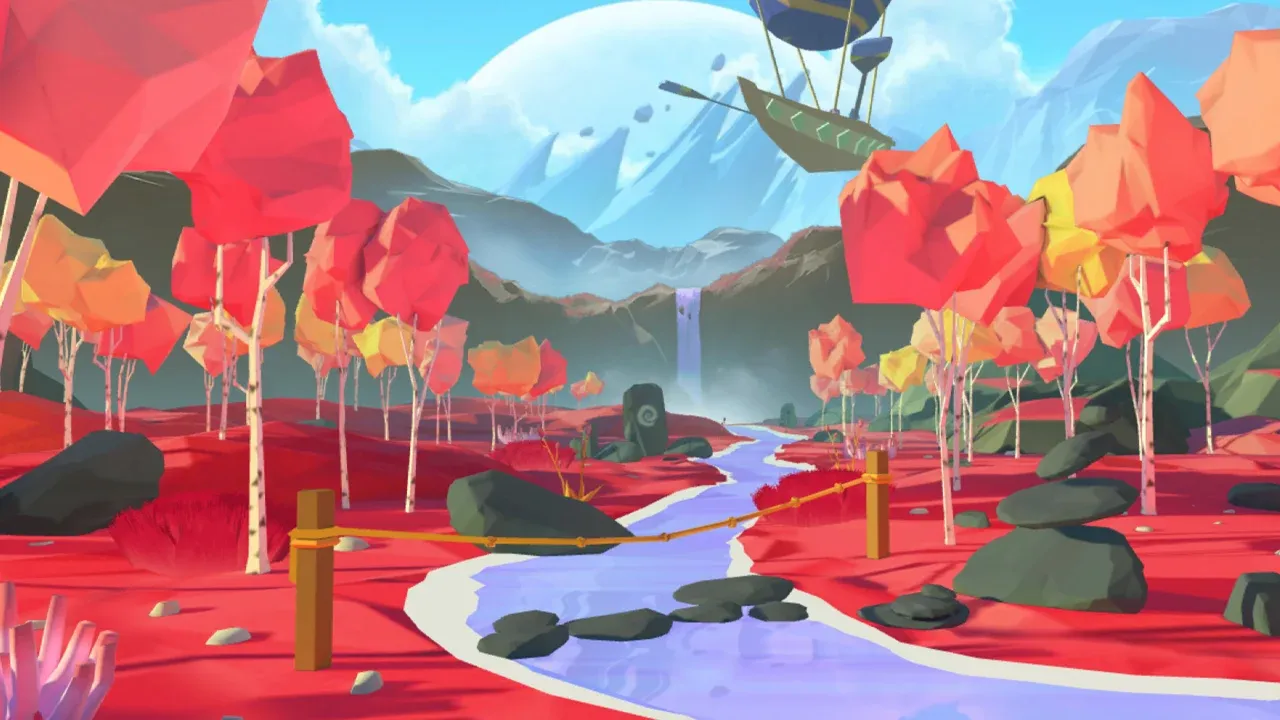 Levelling the playing field & enabling Global South regeneration 🌱
To empower all classes and overcome outdated institutions, we need for Web3 to be more intuitive and genuine. Dante Disparte's Davos 2022 article discusses how achieving the Sustainable Development Goals (SDGs) can restore economic balance and justice. Achieving these goals is crucial, and Web3 technologies can aid in reducing and eliminating poverty.
What solutions does ReFi bring to address the issues in the Global South?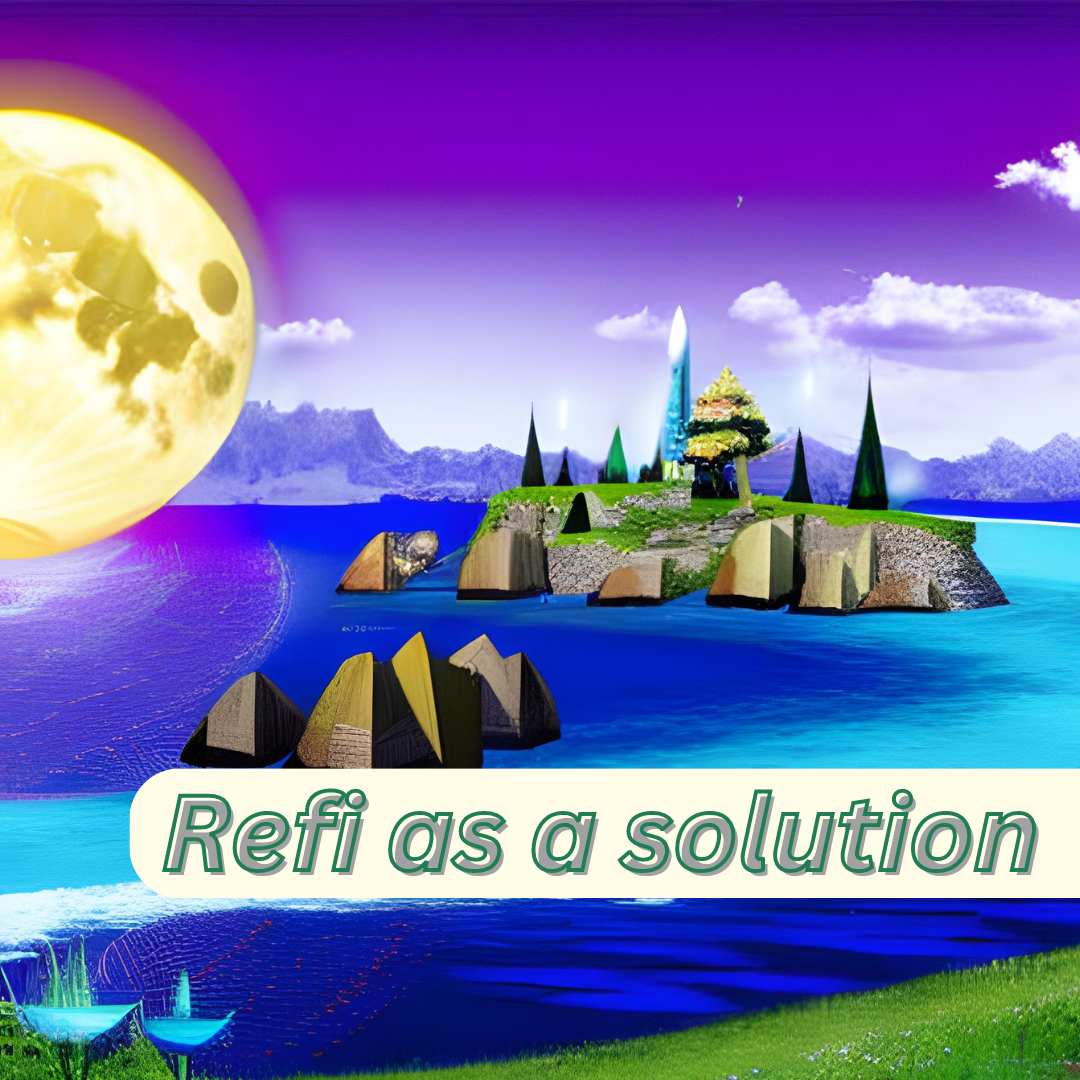 Stability and cost 💵
As the Global South seeks stable options amid unreliable currencies, Web3 has gained traction in combating inflation in countries like Argentina, Venezuela, Afghanistan, and Nigeria. For example, Gluwa Capital leverages USD Coin (USDC) to bridge fintech lenders in emerging markets with investors, fostering financial inclusion, global prosperity, and simplified transactions.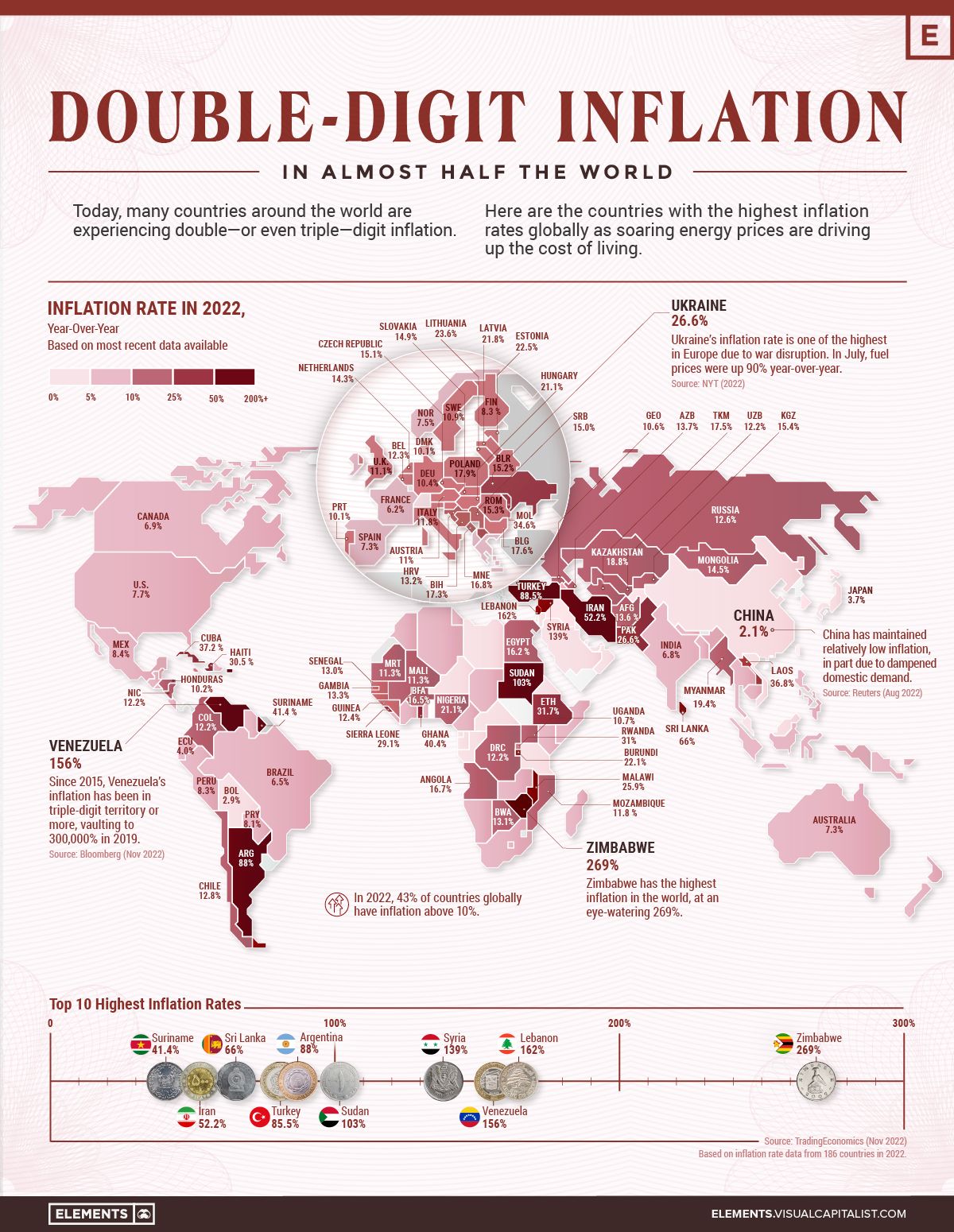 Local empowerment 🛖
By addressing critical needs and fostering self-sufficiency, numerous initiatives strive to empower local economies in various ways. For example, Njombe Innovation Academy aims to regenerate local economies, promote independence, and foster education, regenerative agriculture, and entrepreneurship.
In ReFi, projects such as Web3Beach in Honduras, work to restore the social fabric through advocacy events, while Takataka Plastics in Uganda uses Dynamic proof NFTs to manage plastic waste efficiently.
Other projects like Pezesha and EthicHub support small businesses and farmers by connecting them with investors, and enhancing financial enablement in the Global South.
Language barriers 🪧
Language barriers in the Web3 landscape limit the reach and implementation of content in non-English speaking countries, particularly in the Global South.
To address this issue, networks like Regen Latam host Twitter spaces in Spanish. The latest one included Marcus of the Ethereum Fellowship Program, Humberto of Urbánika, and Lucia Gallardo of Emerge and The Aeternals who shared their insights and discussed various challenges that can be solved with the help of ReFi.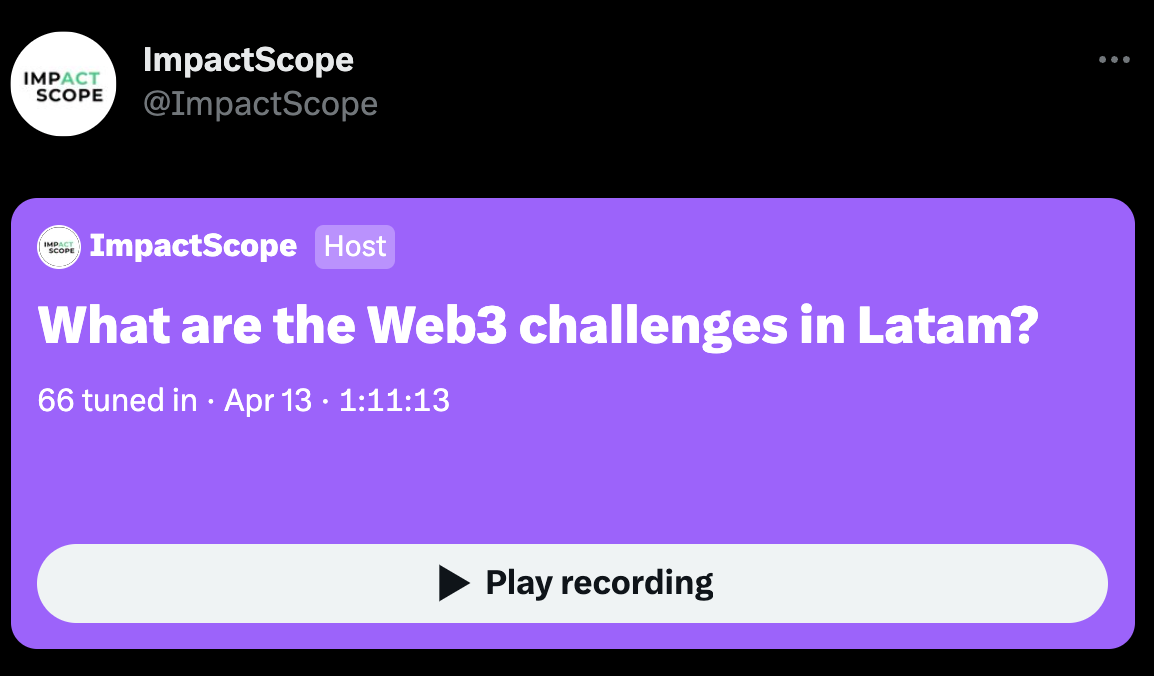 Onboarding in multiple languages, as Tucultura does, is crucial not only in Latin America but globally. Including content in indigenous and native languages is essential for broader accessibility.
Empowering Voices for Inclusion 🔈
Education is vital for introducing Web3 to the Global South, which requires inclusion, diversity, and open dialogue. The ReFi movement aims to create safe spaces for sharing, allowing individuals to lead and amplify their voices. It is essential to recognize the Global South's unique challenges and leverage its people to build the foundations of independence.
---
ReFi NewsBites 🗞️
The latest updates across ReFi Twitter and beyond...
ReFi Hong Kong Launch 🎉
Hong Kong is long known as Asia's financial capital. Monty Bryant from the ReFi DAO team has flown all the way there to help launch ReFi Hong Kong!

This bustling hub attracts entrepreneurs, investors, and builders from across the Far East and it has great potential of becoming the ReFi capital of the region.

Incredibly exciting news here and we can't wait to see what's coming next! 👏
Climate Collective's 1-year Anniversary 🎂
Climate Collective shares an update on its first year of operations and a proposal for follow-on funding focused on key pain points and opportunities identified in the current state of the web3 x climate sector.
We wanted to express incredible gratitude towards Climate Collective for all the generous support that made ReFi Podcast and ReFi Spring a reality! Thank you and congratulations on the amazing job you are doing for the ecosystem. ❤️
Good Dollar Reached Half a Million Users 💰
GoodDollar uses the interest generated from principal investments to fund universal basic income and reward sponsors. They've recently reached 500k unique members worldwide, making a huge step for global financial inclusion!
The Global South is Talking to the Ecosystem 🗣
The Green Pill Podcast from Owocki is reaching out to the regen community in the Global South for a new series of podcast episodes! Go ahead, jump on his tweet, and suggest some cool colleagues and projects to keep the convo going! 😄
The next Ethereum Merge ⛰
Shapella is here, and this is the next Ethereum era. The work that began with the merge has finally reached the anticipated blockchain upgrade. The final historic milestone completes the multi-year transition to a full proof-of-stake network.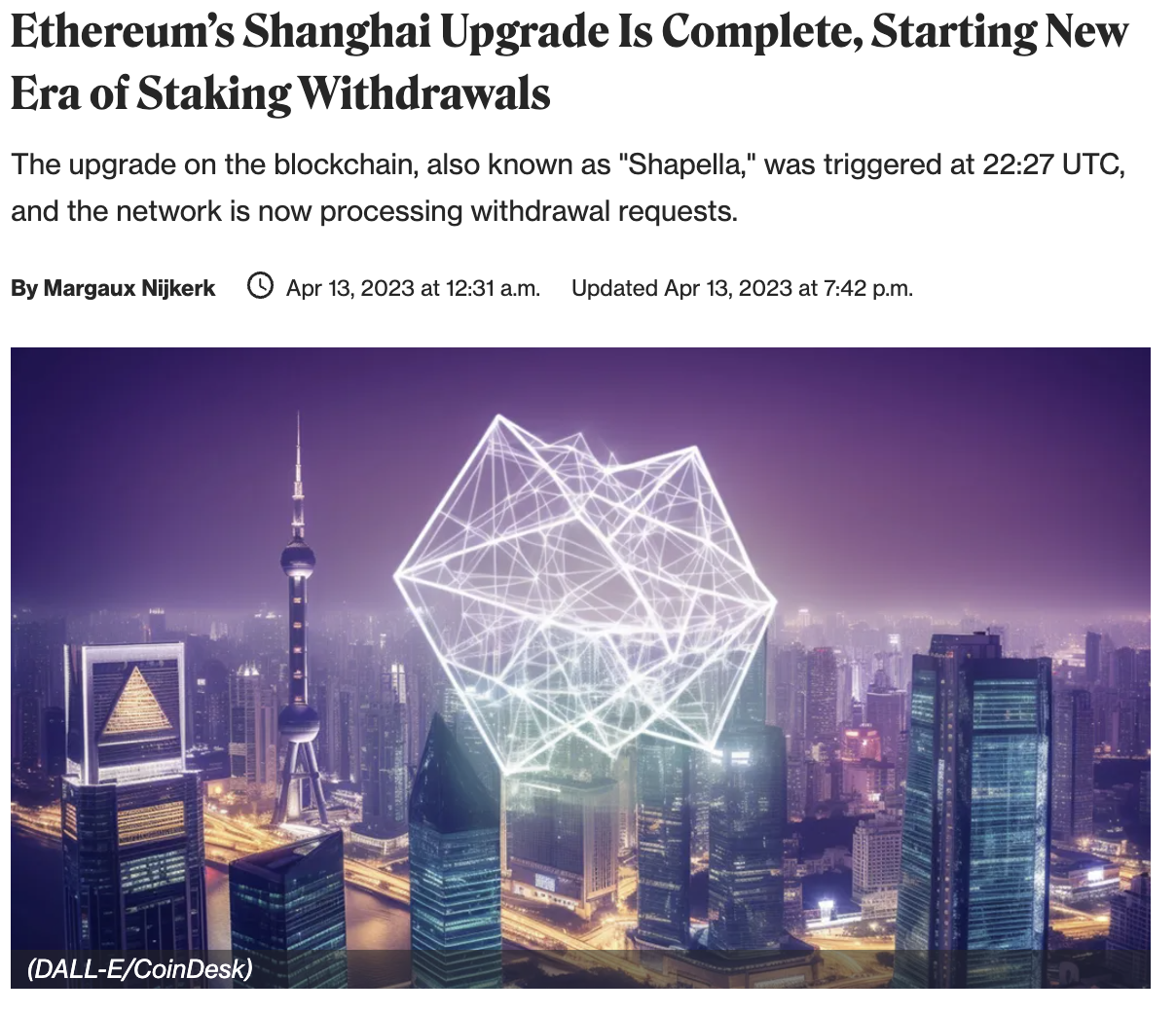 Also on our radar this week 📡
---
Submit content ideas or feedback 👇🏽
Want to see a story featured in next week's Roundup? Or have any feedback? We would love to hear from you!
---
🔥 Projects of the Week
A showcase of top voted projects from the ReFi DAO website!
View More
Top 5 most-voted projects of the week at refidao.com: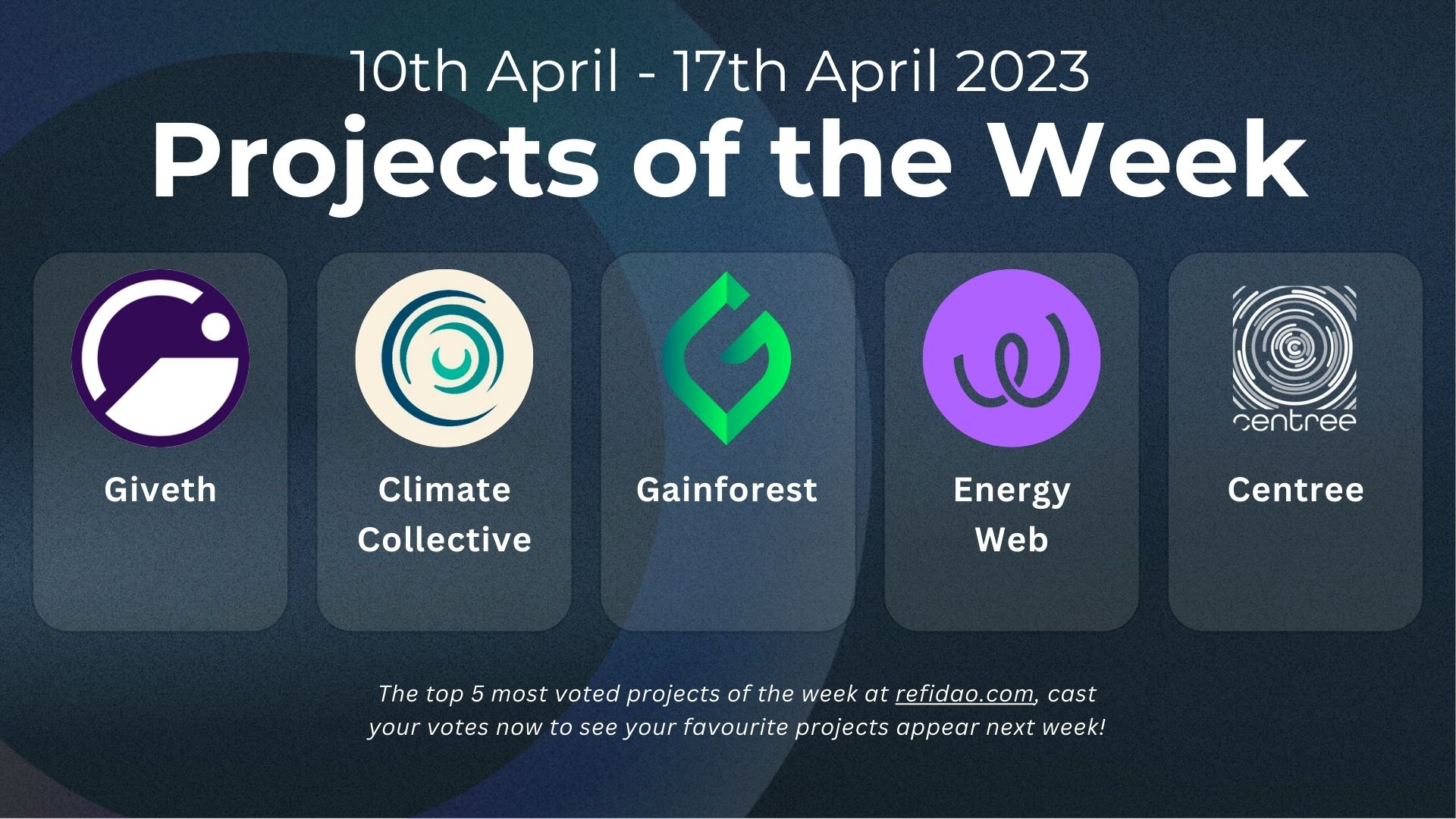 Votes have now been reset so head over to refidao.com, make an account, and show some support to your favourite projects in the ecosystem this week! 💚
---
Add your ReFi Project! 👇🏽
Have a project you want to add to our database? Click the button below to submit an application!
---
ReFi Podcasts 🎙️
Top audio and video content from creators across the web 😊

Last Mile DeFi 08: Regenerative Ecosystems for Latin America with Camila Rioja ♻️
Camila Rioja, who leads Celo's ecosystem development in Latin America, discusses her thesis on the region's high potential for technological innovation in this week's The Last Mile podcast. She also highlights a "hacker" mindset born from resilience amid historical challenges.
Read Marcus' mirror, and listen on your Spotify, Apple, Google, Simple Cast, or Lens.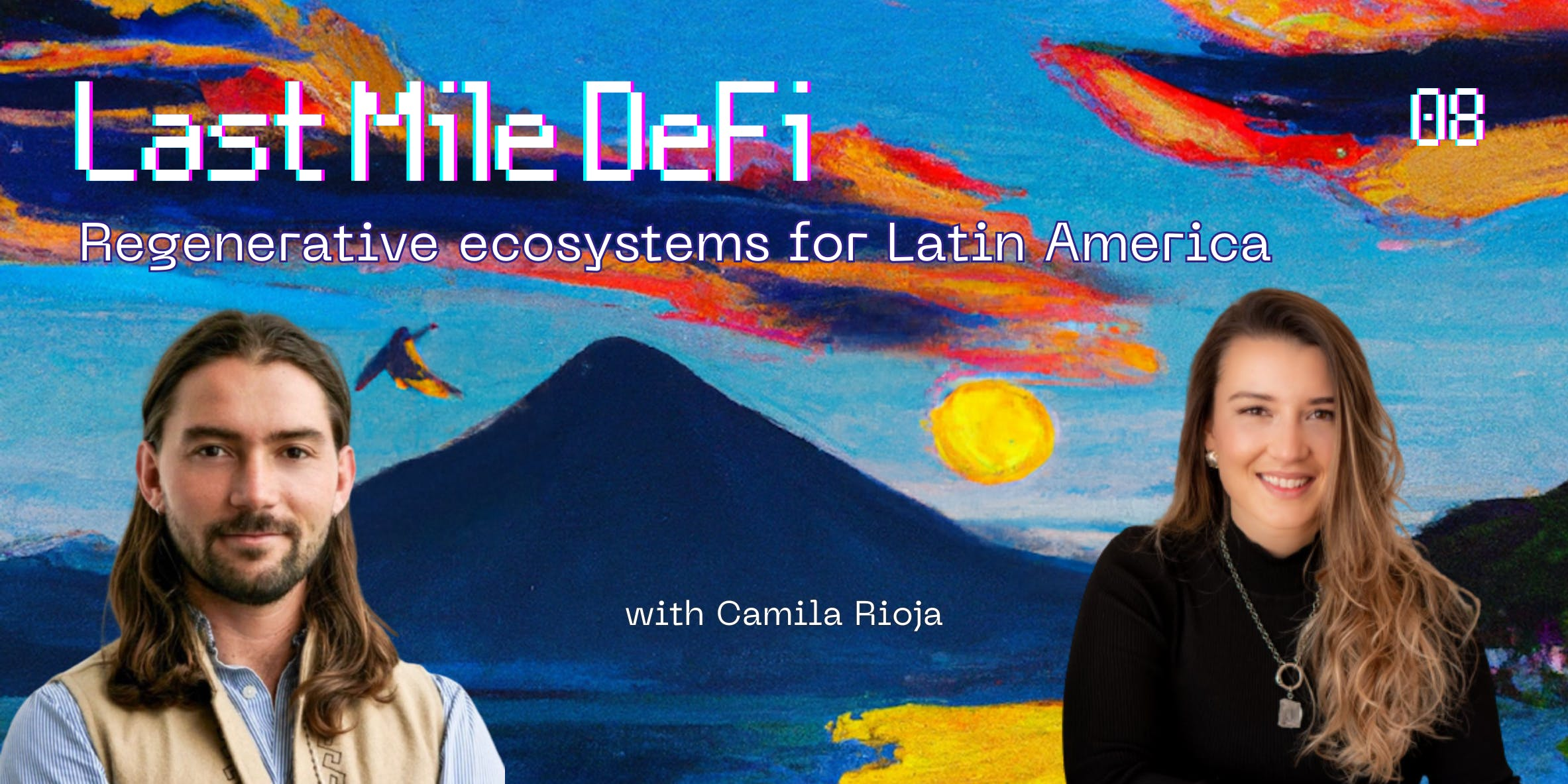 Other 🔥 Podcasts on our Radar:
---
ReFi Events 🪩
Get your ReFi on with friends in-person and online...
View more
Explore ReFi Events at ReFiDAO.com 👇🏽

Here are some highlighted upcoming events that caught our eye this week. Make sure to grab some tickets and support the ReFi regenerative renaissance wherever you are from! 👇
(Apr 17 - Apr 23 in San Francisco, USA and Virtual): One of the most important series of events hosted by Climatebase, gathering diverse climate organizations, leaders, and the broader community working at the intersection of climate action & innovation.

(Apr 29 - Apr 30 in Boston, USA): A surprise event by ETHBoston and The Boston DAO at Boston University. A returning conference that had been absent since 2019. The in-person event will feature two stages of speakers and panellists, technology-specific workshops, networking events, and a hackathon.

(May 1 - May 4 in Washinton, USA): Good Tech Fest is a series of virtual and in-person gatherings happening every year around the world. This edition will be hosted in Washington and will include virtual attendance. Between their sponsors and speakers we find Climate Collective and Bonterra.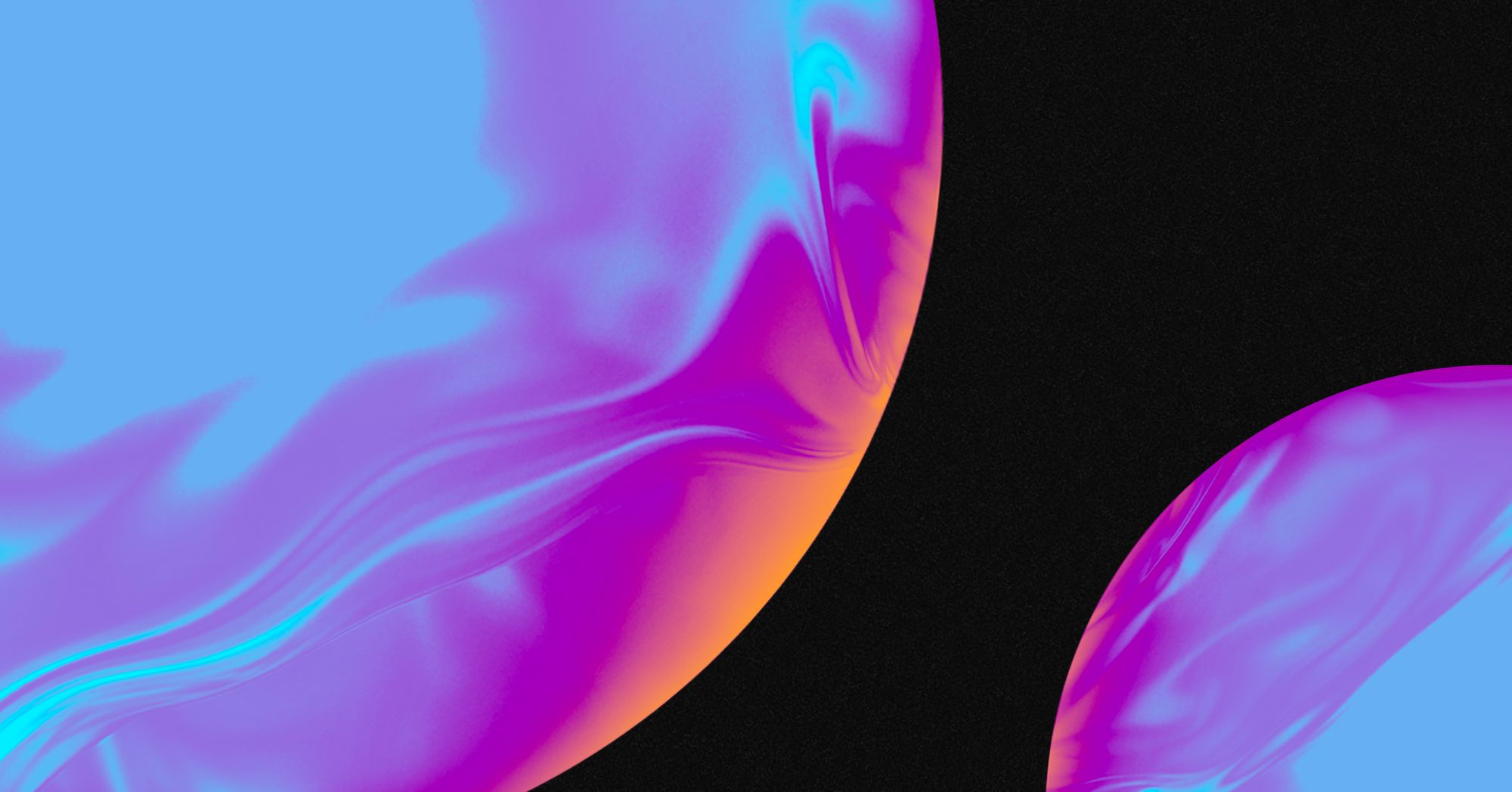 (Apr 18, 3 PM UTC, Online - Zoom): as the Gitcoin Grants Beta Round is getting closer (starting on April 25th), join the next training of the Event Organizers' Guild where John Ellison, source at ReFi DAO, will give an overview of the best tips to run successful fundraising on Gitcoin. Check the Tweet for more info. 👇
---
Add your ReFi event! 👇🏽
Got a ReFi, crypto, or climate event coming up and what to have it featured in the website & newsletter? Add yours to the database!
Retrospectives 👀

ReFi Day @ Poolside Hub in Lisbon 💻🌮🪩
On April 11th, ReFi Lisboa organized the first ReFi Day during the Poolside Hub Lisbon opening week! A full day of networking and deep connections with yoga, co-working and in-depth conversations all wrapped up by an evening session hosted by ReFi Lisbon, impactMarket, and Traditional Dream Factory.

We are super excited to give you the first sneak peek at the incredible pics of the event! 🤫👇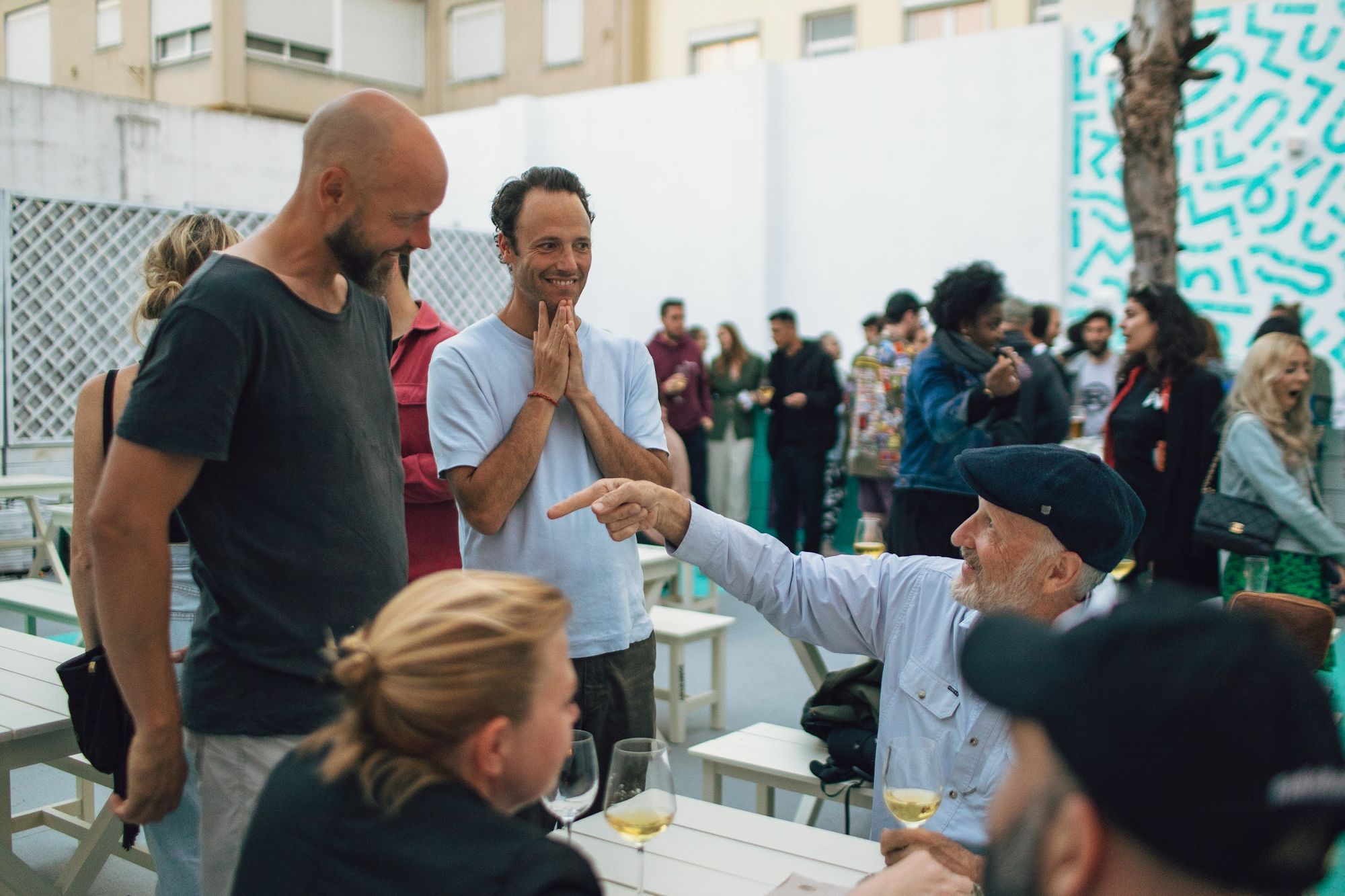 Make sure to follow ReFi Lisboa to stay up to date with the upcoming monthly events!
---
Thank you! 🤩
For being a part of the ever evolving movement to create a radically better future...
Have a fantastic week friends & we'll see you again next week 🫡
Enjoyed this newsletter?
We would be super grateful if you could help spread the word of ReFi by clicking the button below: