Human survival directly depends on the health of our planet. While our exponentially-growing population has built an empire of industrialism, thought, and culture, this is not without consequence. Climate change is rapidly becoming a global concern that demands our attention. The allure of constant progress and modernization have made it easy to forget  that human beings have one life source: our environment. Culture and society have shaped our values to desire lifestyles that ignore the effects of climate change that we already experience regularly: Intense heat, recurring flooding, and rising sea levels that swallow communities both large and small, among others. Our food systems are on the brink of toppling, and clean water has quickly become a precious commodity.
The growing disconnect we see from the industrial revolution to our 21st century world is between what we value and why we value it. Most of what we value as humans have social and cultural implications that we are born into. We value owning a nice house because we are taught that it will bring us happiness and security. We desire money to afford things and experiences that promise what everyone chases; happiness, popularity, freedom, exotic travel, even romance. There is nothing inherently wrong with valuing these things - some would say they are the beating heart of what it means to enjoy human existence.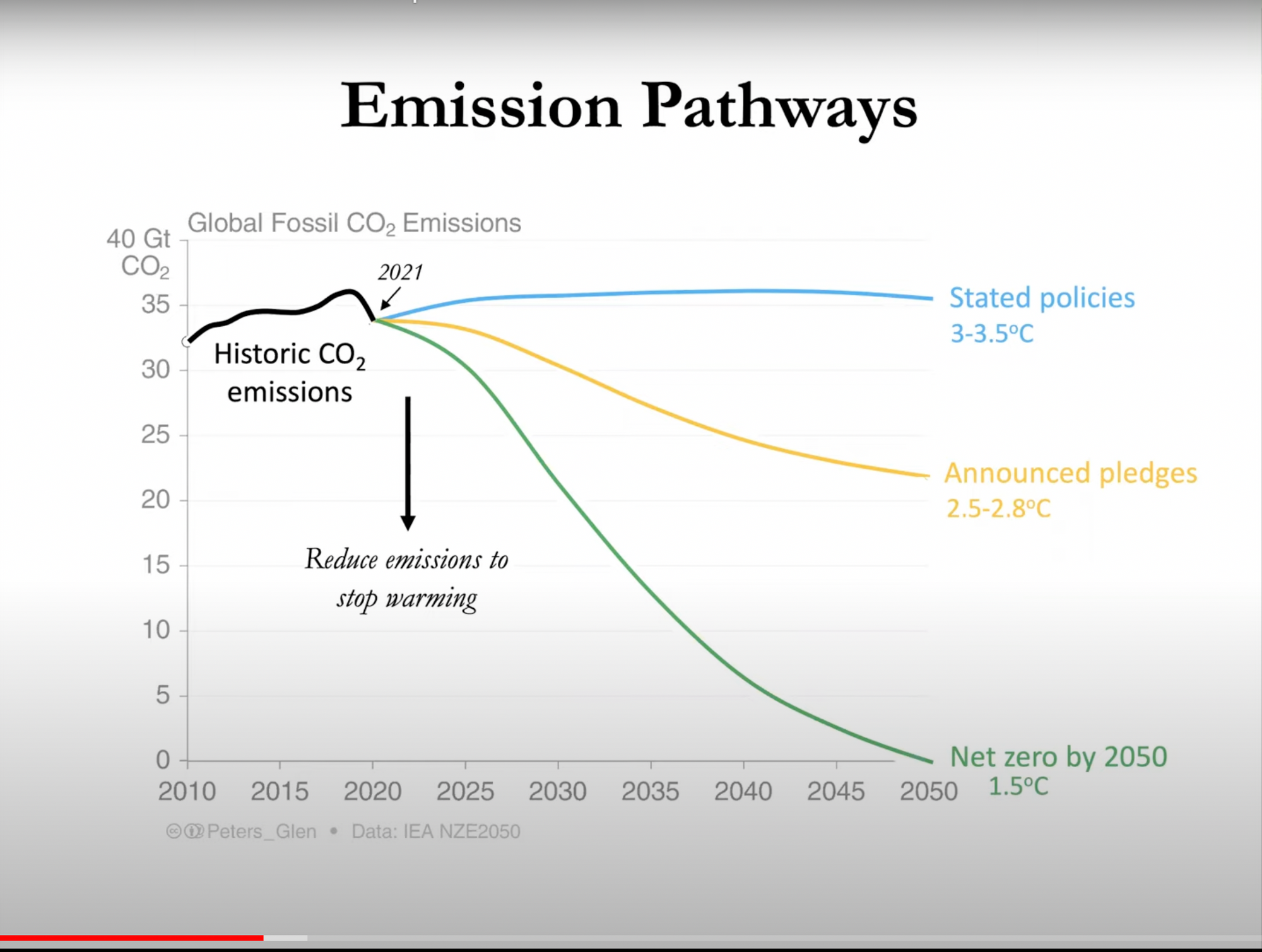 However, our systems have been created ignoring the prosperity of the most valuable asset of all: our earth. Everything we hold dear relies on a healthy planet for all people. There will come a day when money can't buy oxygen, clean water, or food. The human imagination has dreamed up skyscrapers that kiss the clouds and machines that create wholly functioning robots. Yet the most vital aspect of the world's economic security has consistently been put on the backburner.
ReFi, or Regenerative Finance, is intended to be a bridge between worlds. It is a bridge that leverages the pioneering spirit that allowed us to become comfortable, technological explorers of the natural world. Instead of tearing down the global economy, it uses both old and new financial tools to reshape the it to include what we must value, and depend on, most. Many climate activists and movements call for the destruction of current systems to make room for a utopian new world that allows all people to have a voice, makes our cities green and sustainable, and returns healthcare to the sick and shelter to the misplaced. We all want this reality. However the systems we have now will not be replaced overnight. Cars will not stop driving, international shipping lanes will stay busy, and economic growth will continue to be pursued. Regenerative Finance aims to revitalize our current structures to not only include ecological health, but tie our economic success to their success. It is simply a method of revaluing what we need to value for human survival, connecting the regeneration of natural ecosystems to the generation of human wealth and prosperity. But what does that mean in practice?

This growing ReFi world, found in the corners of the internet, on podcasts, blogs, international conferences, meetups, and startups, is grown by climate and cryptocurrency enthusiasts alike. As an emerging ethos, there is room for all to share their voice. To create a new method of thinking, all must be included. From the bankers of London to the local communities of the Amazon rainforest to the high tech builders in Korea, and all in between. There is space to explore, leave your footprint, and choose the region of the growing ReFi community that most calls to you. Let's dive into the solutions being built within this new world.
Community Core
As with many movements and emerging cultures, a central zone exists for sharing information about the projects being created within the ReFi space: ReFi DAO. To break it down, we already know what Regenerative Finance is and what it stands for- a DAO is a Decentralized Autonomous Organization, in simple terms an organization or group of people that run operations using the blockchain, which allows for transparent governance, funding, etc.
ReFi DAO can be considered one of the leading organizations for ReFi, listing the dozens of projects that are being built, updating about current ones, and holding discussions, community events, founders circles, funding, and more for emerging ReFi movers and shakers. As the core of the community, ReFi DAO is a fantastic resource for entering the space and learning more about where you fit and feel passionate about.
ReFi Projects: A Taste Test
What projects intrigue you? How could you get involved? Fortunately, deep knowledge of either climate or crypto isn't required; just a desire to be a part of a community that values the earth alongside innovation and economic philosophies born from the struggles of an unequal society. For a full list, head to ReFi DAO, but here are a few capital-backed projects that are leading the way when it comes to putting regenerative finance into practice:
1.Klima DAO- Wrapping up DeFi (Decentralized finance) with ReFi is Klima DAO, a green economy structure built on the Polygon blockchain. Using technologies to reduce confusing market fragments and accelerate delivery of climate finance to sustainability projects globally, Klima utilizes carbon backed tokens ($KLIMA). These tokens add to an green treasury or improve liquidity for key environmental assets.
2.Toucan- Toucan's primary mission  is to create public infrastructure for carbon markets running on open blockchains. This allows for carbon to become a workable and tradeable asset on the blockchain. By creating systems for regeneration, they are helping to solve key market issues including fragmentation, inefficiency, a lack of uniform data, and limited access.
3.Regen Network- branded as ecological assets for the ReFi economy, Regen is truly leading the way when it comes to bridging between real life ecological impact and the incentives that web3 finance provides. From allowing on the ground communities to grow to tokenizing carbon credits on their registry, and allowing for decentralized governance for real life land stewards, the network of hands-on regeneration is growing.
4.Open Forest Protocol- offering a new paradigm for forests, Open Forest Protocol has created a system that is free and open for any forest project around the world to use in order to transparently Measure, Report, and Verify their on the ground data. This then allows for small and large forest projects alike to access carbon financing and hold the data in the hands of local communities instead of outsourcing to expensive and siloed monitoring methods.
5.Moss- from the Amazon rainforests of Brazil is MOSS, an organization focused on preserving the lungs of the planet. Using tokenization of specific carbon credits as well as NFTs, the MOSS MCO2 token represents tokenized carbon credits from projects directly working to prevent deforestation and protect the Amazon rainforest. You can also offset your carbon footprint with the data gathered from the Amazon.
6.Flowcarbon-  Flowcarbon operates at the intersection of carbon and new technology in order to protect earth's natural carbon sinks and scale quality carbon reduction and removal projects. Their goals are to accelerate decarbonization through preserving and protecting ecosystems, some of the most immediate and cost effective carbon removal sinks, while continuing to invest in long term carbon reduction projects. They also address the world of carbon credits to bring them on the blockchain.

Yes, There is Room for You
These innovations and initiatives may seem overwhelming and complicated for someone not deep into the cryptocurrency or climate spaces to understand, and it does take a bit of learning. But all these solutions began as ideas from people who simply dared to dream of a new way of doing things; a new paradigm that regenerated the planet instead of destroying it, that puts people and communities before big money or rampant political corruption. Learning is a part of growing, and in ReFi, we are all learning and growing at once. There is time and room not only for you to join and be a part of the future of money and climate simultaneously, but to craft your ideas into reality. Come with your passion and your anger, your imagination and your hope for how we can turn this around. There's a lot of work to do, but we'll get there together. Welcome to Regenerative Finance.