ReFi Annual Meeting: A Gathering for Leaders of a Regenerative Society 🌿
Join us from November 15 to 19 for the first ReFi Annual Meeting for leaders of the regenerative economy ecosystem.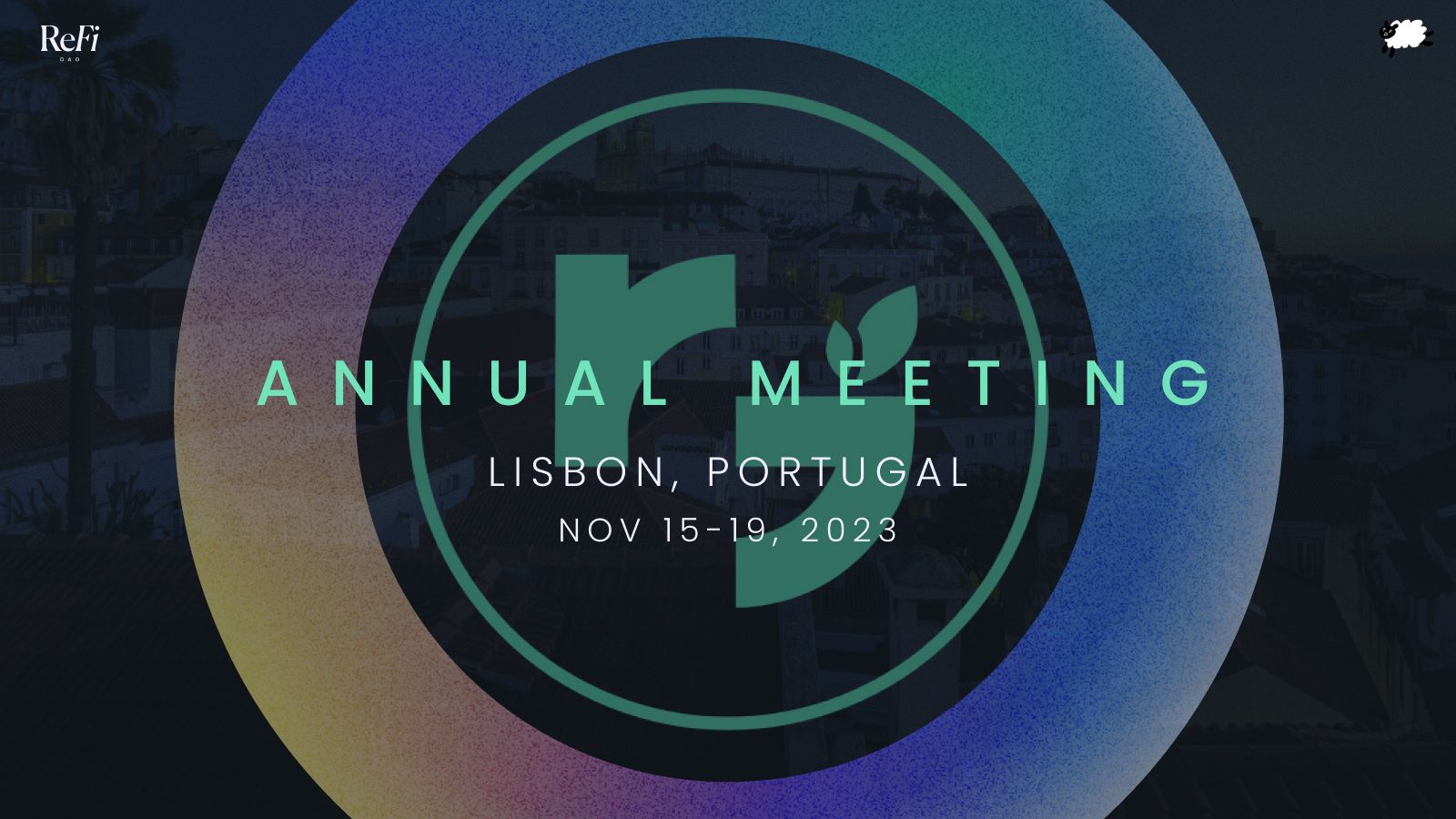 From November 15 to 19, we are hosting the first ReFi Annual Meeting for leaders of the regenerative economy ecosystem. Two days in the city of Lisbon, two days in nature in Alentejo, and a chance to be part of the largest tree planting in Portugal's history. Sounds exciting?
A Different Kind of Gathering 🏙️
Right now, our world economy is driven by a small group of leaders—predominantly male and primarily from developed markets. Every year, they gather in Davos to plan and build relationships for the year ahead. But here's the problem: this excludes a majority of people from the networks of power that govern our world. Beyond the elitism and exclusivity, the Davos gathering lacks any tangible positive action during the event.
This Meeting is different. We are gathering to plan, build relationships, and ultimately, take ACTION. And this is what sets us apart. This is a call for you, our regenerative economy leaders. Stand up!
Interested in participating? Be the first one to know when early bird tickets are available!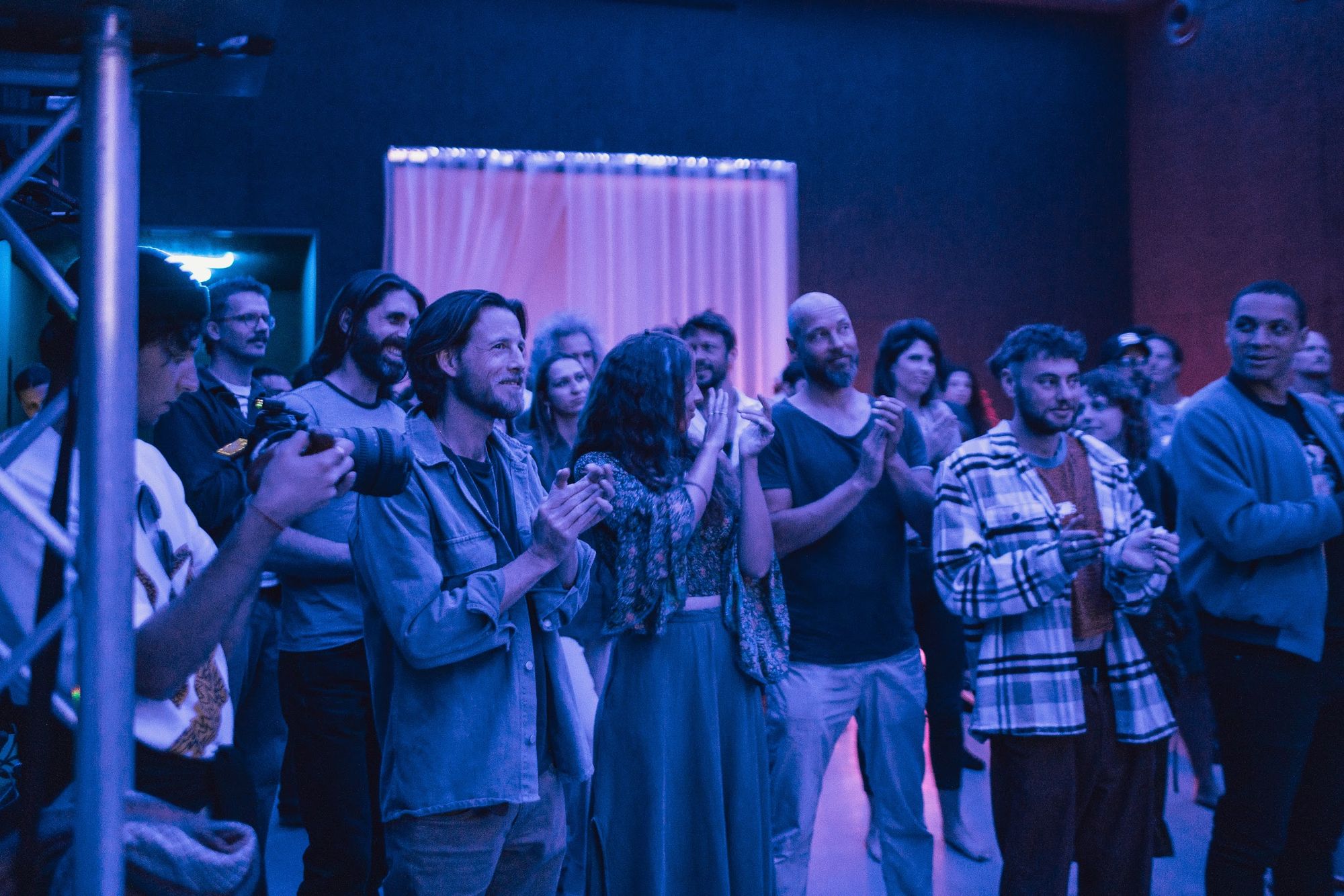 The Largest Tree Planting in Portugal's History 🌳
Inspired by the world-record tree planter Jimi Cohen, we are gathering on his birthday, November 19, to plant more trees in Portugal in a single day than on any other day in recorded history. We're partnering with forestry experts across Portugal and beyond to achieve this goal. Are you ready to join us and make history?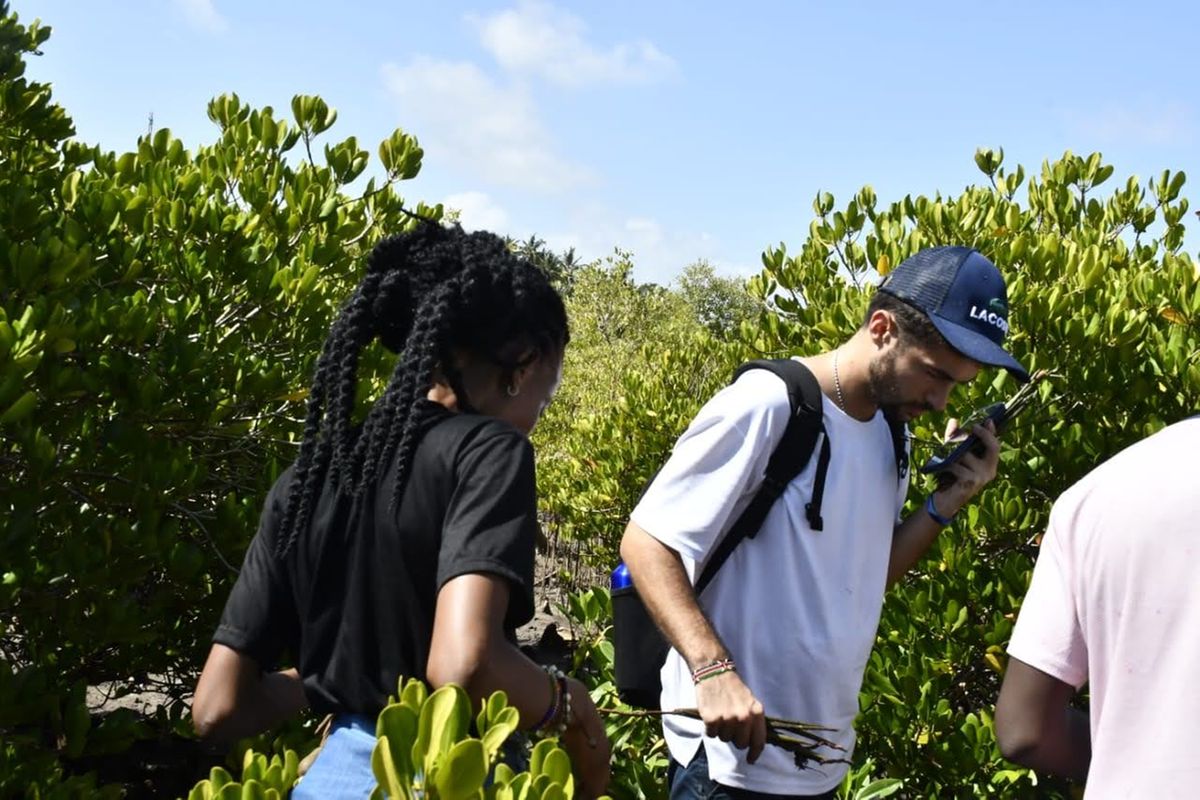 A Gathering of Regenerative Pioneers 🌇
The first part of the meeting will take place together with Regens Unite on November 15-16 at a private venue in Lisbon. We're calling for an intimate assembly of local leaders and global pioneers of the emerging regenerative economy. Keep an eye on your inbox, regens, we can't wait to see you there!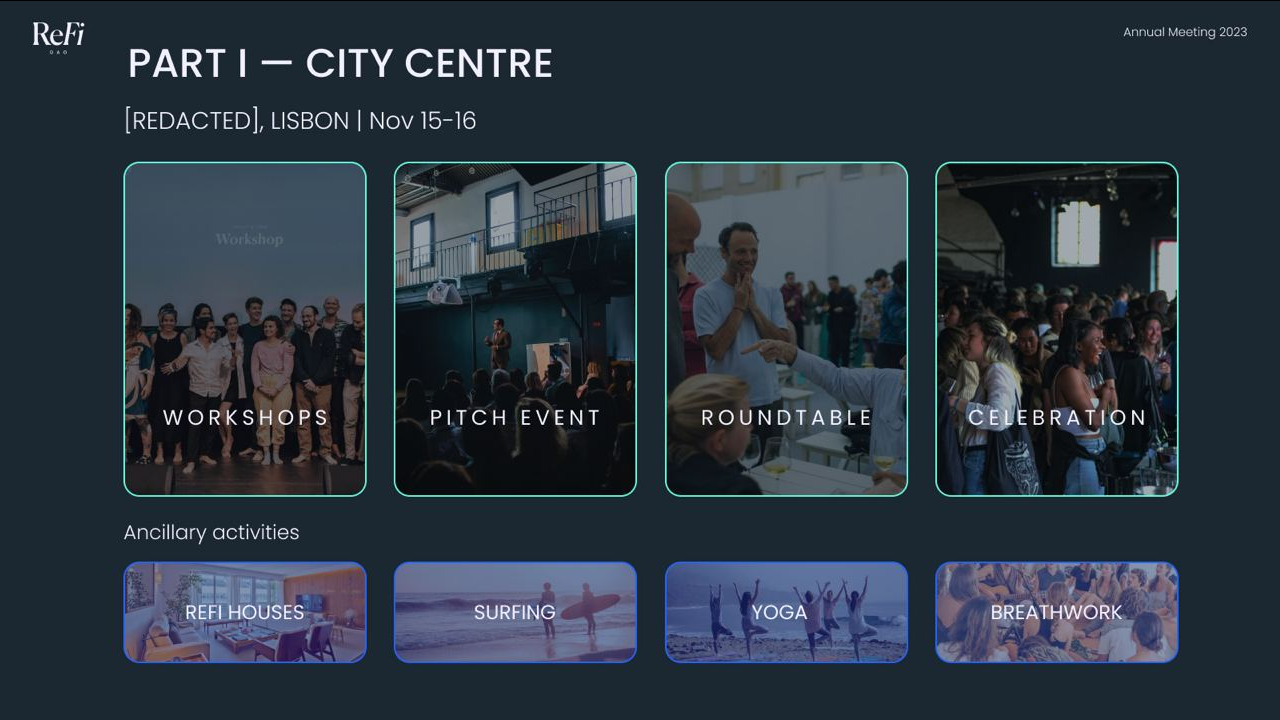 A Celebration in Nature 🧘
For the second part of our gathering, we will meet at the world's first on-chain regenerative village—Traditional Dream Factory in Alentejo. It's just a short 90-minute journey from Lisbon. Here, we will come together as a larger community to celebrate life, take action, and of course, plant trees! Keep an eye out, tickets will be available soon!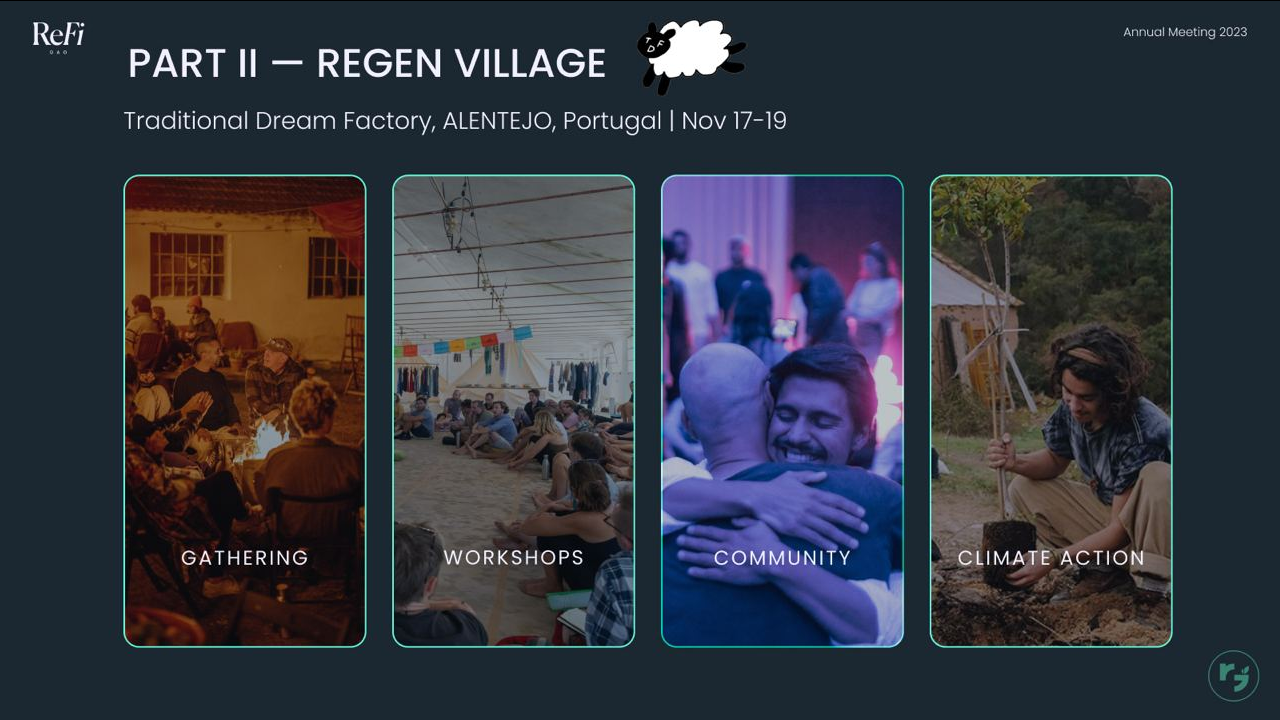 Join the Ecosystem Mapping Event 🗺️
To prepare for the Annual Meeting, our community at ReFi Lisboa is hosting a day-long ecosystem mapping event. This will help us identify key partners and locations for our upcoming event. In collaboration with AI.PT, the home of AI in Portugal, we'll be hosting a workshop to build prototypes using this data.
Building a Network for Action 🤝
We are inviting committed local leaders from Green Pill, Regens Unite, Future Quest, and HerDAO to participate in this gathering. Together, we can build a Regen coordiNATION, combining our networks to take action on a planetary scale.
We are encouraging everyone in Portugal to participate. Consider planting even one single tree! We'll work with plant nurseries to increase capacity in both urban and rural areas. This is a call for businesses, schools, and places of worship to host a tree-planting event in their communities.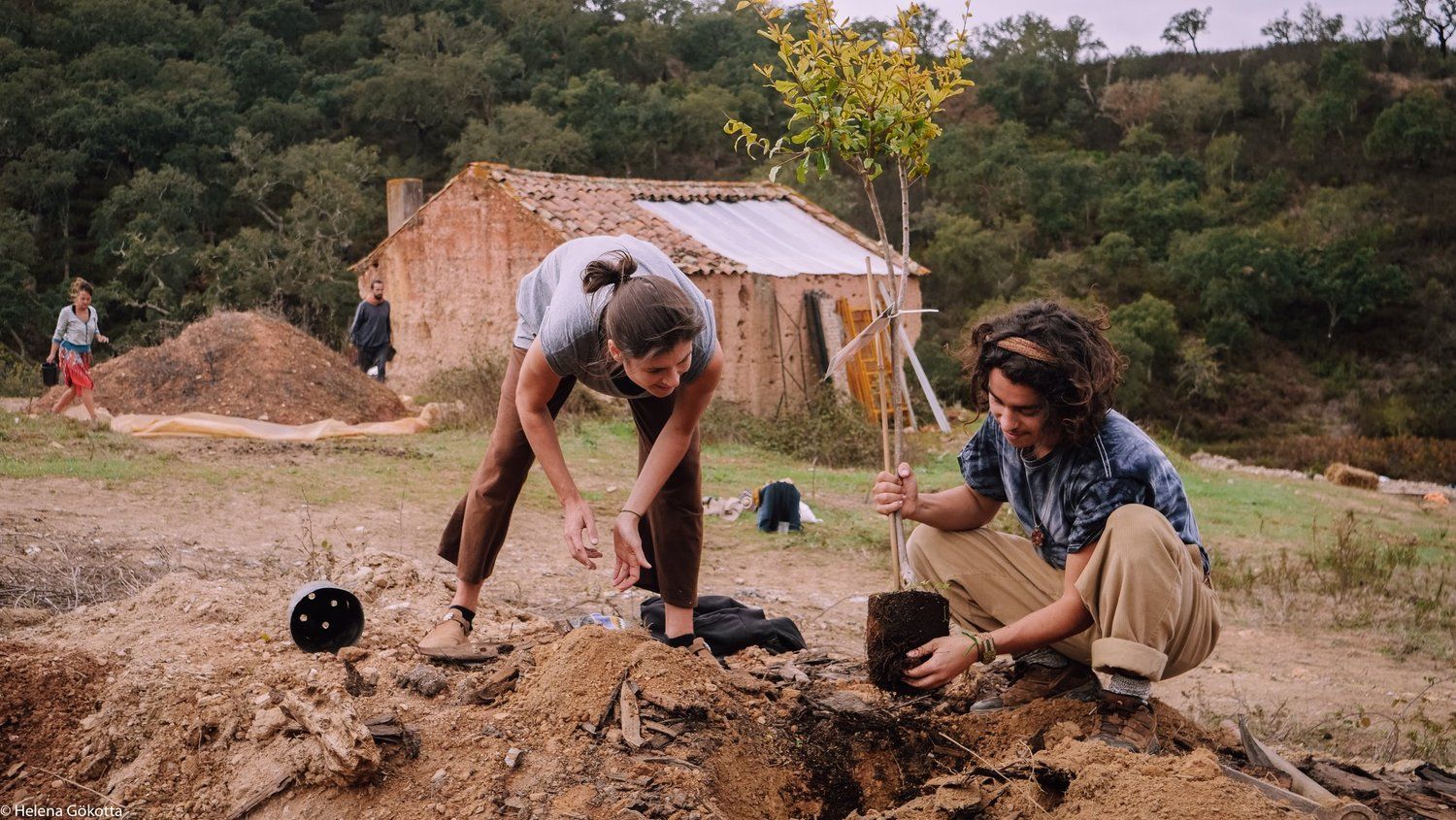 Sponsoring A Brighter Future 💚
If you're a conscious corporation, we invite you to consider sponsoring a patch of trees. As we make history by planting more trees in a single day in Portugal than ever before, your brand can be a part of this significant event. We're also raising travel funding for leaders who otherwise wouldn't be able to afford travel to the event.
Reach out to rica@refilisboa.com if you're interested in engraving your brand's name in history.
Join us in Accelerating the Transition 🌎🌍🌏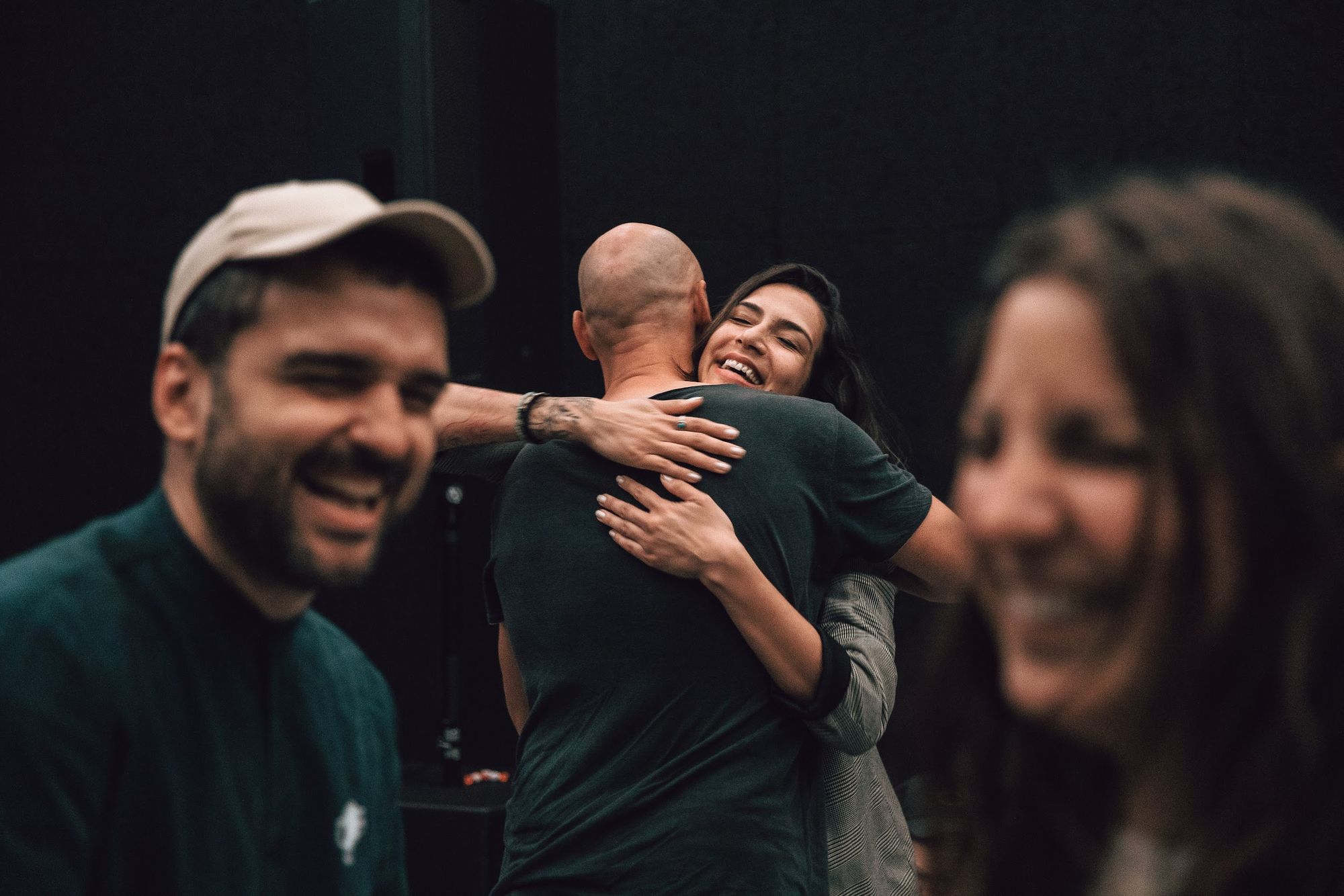 We are ReFi DAO—a network of leaders rooted in local startup communities all around the world. Our vision is to accelerate the transition to a global regenerative economy while building just systems to govern our shared resources. Over the last 18 months, we have supported 300 founders, hosted 73+ ReFi Events, and reached over 60k+ downloads via ReFi Podcast.
Together, with ecosystem partners like Regens Unite, Jimi Cohen, and the Traditional Dream Factory, we can turn regeneration into a reality—one action at a time.