ReFi Retrospective: Kolektivo Festival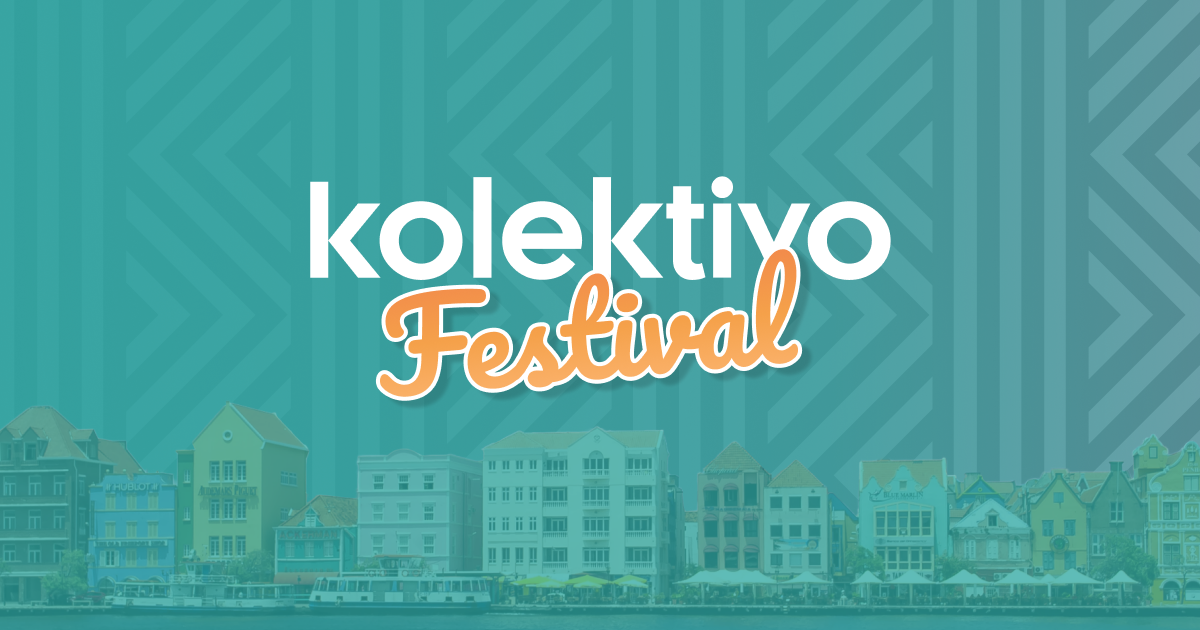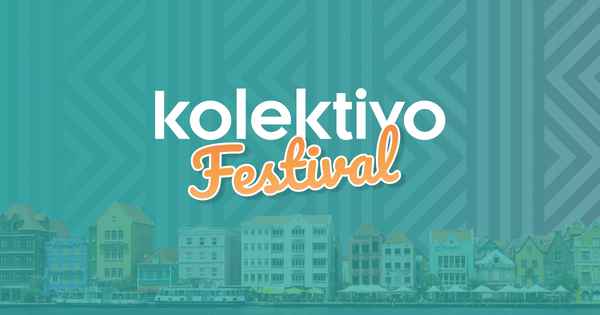 ---
TLDR
Kolektivo is a Web3 Framework for local communities to launch, govern and maintain their own regenerative economies. The Kolektivo Festival brought together key leaders and community members from across the ReFi space and is a big step forward in putting ReFi on the ground. Let's dive into what went down...
If you want to learn more about Kolektivo as a project, check out the ReFi DAO podcast and deep dive below 👇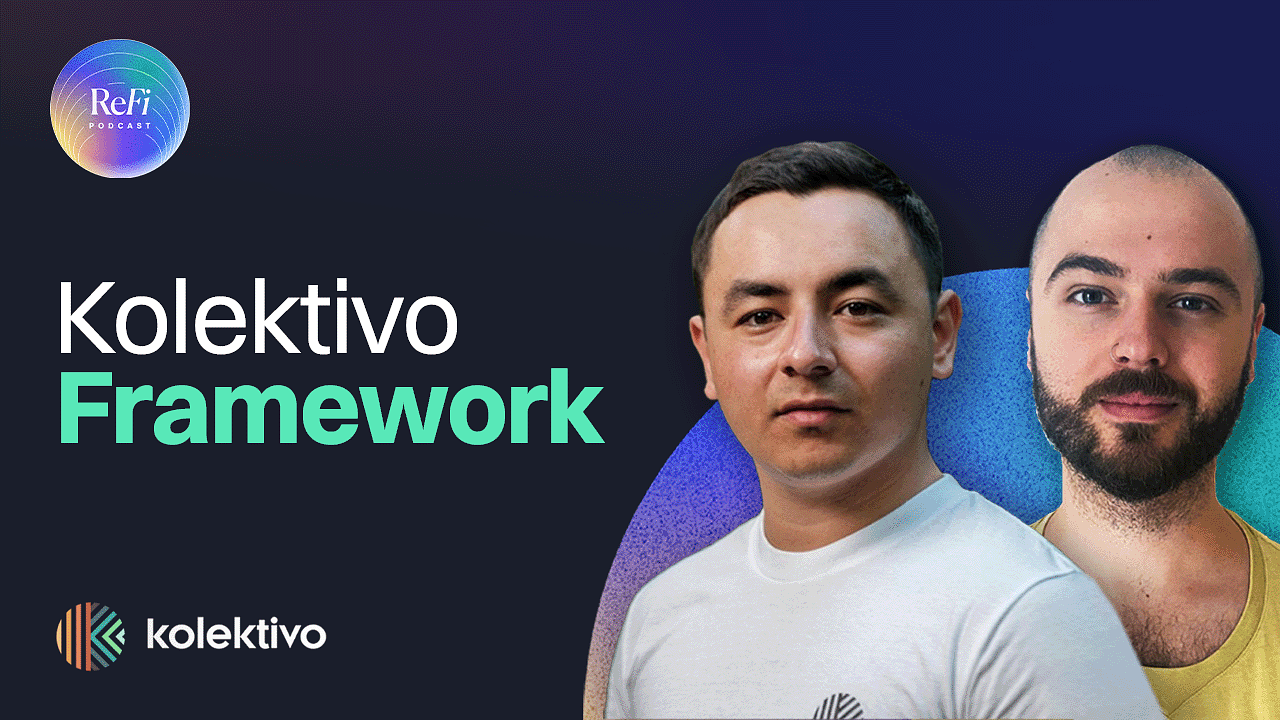 If you want to get involved with Kolektivo and join the Regenerative Finance movement ➡  register for Kolektivo's Seed Offering 👇
---
Regenerative Finance Blooms in the Caribbean - Highlights from the 1st Kolektivo Innovation Festival
By Louise Borreani - Originally published in Kolektivo Medium.
On October 22, 2022 the first Kolektivo Innovation Festival was held in the island nation of Curaçao. This first-of-its-kind gathering in the Caribbean for social impact, entrepreneurship, and technology was celebrated together with the launch of the Kolektivo Wallet.
"I witnessed something this weekend that gave me hope that crypto can not only still deliver on its original value proposition, […] but do even better."

— Rene Reinsberg, Celo Co-Founder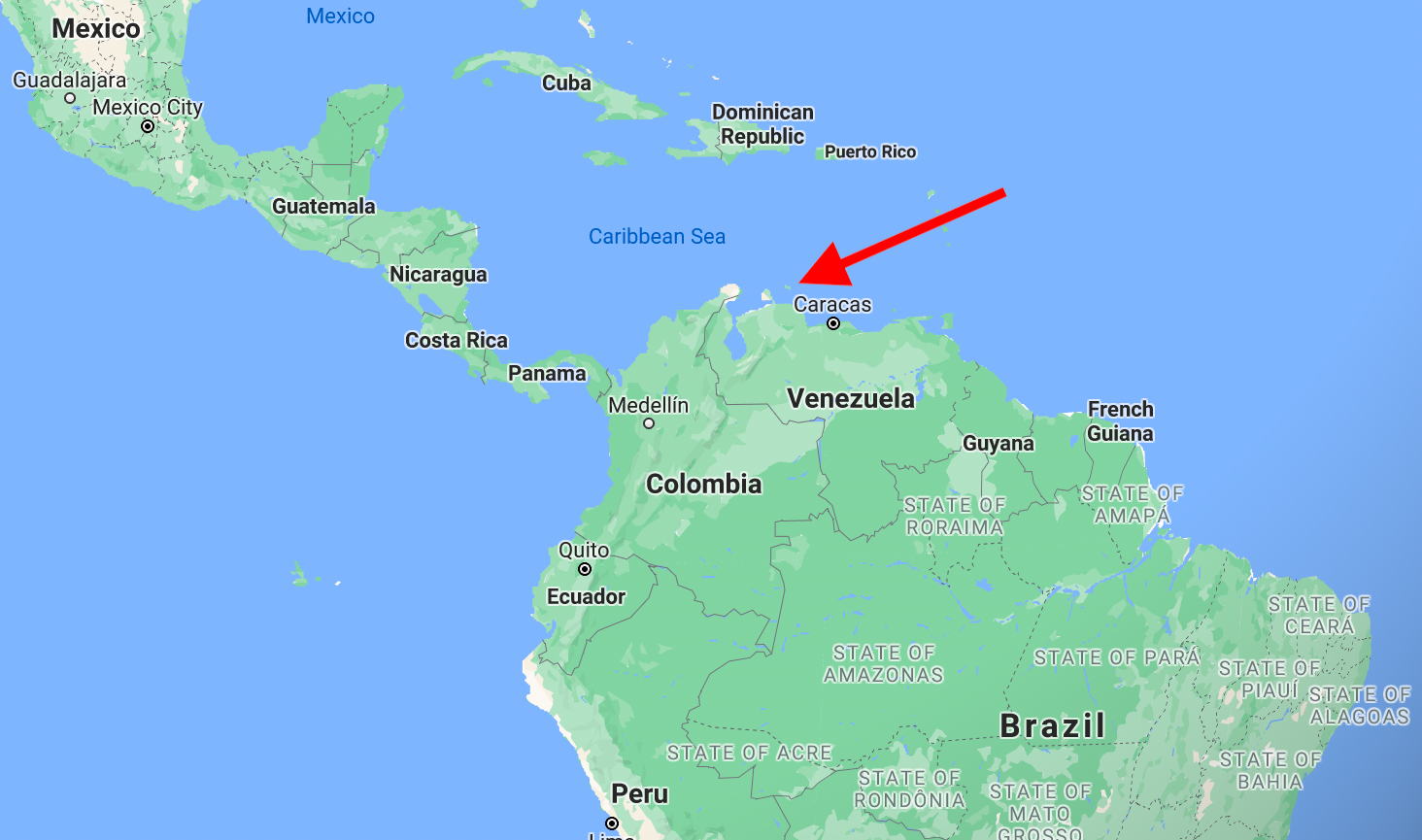 The festival brought together more than 700 participants as well as 40 speakers and panelists to celebrate social impact, entrepreneurship, and technology. It proved to be the ideal testing ground for the launch of the Kolektivo Wallet — the Kolektivo Framework's crypto wallet optimized for community commerce. If you missed your chance to participate, this blogpost condenses key events, talks, and retrospects the Wallet launch.
A Stimulating Set-Up
The first laughter surfaced around 3 p.m. within the tall yellow walls of Landhuis Chobolobo. The Kolektivo Festival took place in the heart of this old Blue Curaçao Liqueur distillery — an iconic 120 year old mansion. From the outer courtyard to the factory itself, stages and activities were set up in every corner of the property.
In the distillery's inner courtyard an intimate smaller stage was constructed, shaded from the Curaçoan sun. The Kunuku stage hosted speeches and panels for six hours around Web3, crypto, and Regenerative Finance (ReFi). This first block was hosted by Stefen Delevaux, President of the Caribbean Blockchain Alliance.
Outside stretched the large Kura stage, which hosted different personalities for conferences, panels, and podcast recordings. This evening session was hosted first by Gillord Pisas, a native voice artist, then the lively Joeri Oltheten, director of Curaçao Doughnut Academy. The evening session closed with a Happy Hour and beats by Tera Kòrá, triggering a memorable dance party.
The NFT Gallery was strategically located next to the Kunuku stage. Screens were dotted between distillery pipes, displaying dozens of original creations by primarily Caribbean artists. The collection "Museum of Extinction" by Melodysheep deserves special mention, displaying 10 endangered marine species from the International Union for the Conservation of Nature Red List. Funds raised by this collection are financing a documentary series on ocean activism.
Directly from the Festival's entrance a swarm of colorful arches and booths of local vendors and ecosystem actors was set up — the majority of whom received a Kolektivo grant at one point or another. Festival participants could pass by anytime to buy local goods and services such as care products or jewelry, or to discuss and volunteer for impact projects such as coral reef protection and regeneration. There were also creative activities, such as at a virtual reality booth.
In a quiet off-center corner, a zen tent was installed by Herbology Native Healing. Attendees would go there to meditate, enjoy free access to essential oil products, and listen to soothing music — it was a protected bubble of serenity. Next to the zen tent was the Pavilion, a place for interaction and debates. There, a panel on the involvement of women in tech was held during the afternoon, followed by roundtable discussions.
All day attendees drank and ate fresh produce thanks to the presence of local restaurants and bars. Special mention goes to Kunuku Kitchen — a Kolektivo grantee — whose products come directly from a Kolektivo food-forest. Next year, Kolektivo plans to tokenize its regenerative food-forests through its bespoke GeoNFT token standard.
Notable Speakers
Rene Reinsberg
Rene Reinsberg is the President of the Celo Foundation and co-founder of Celo, a proof-of-stake and carbon-negative mobile-first blockchain. Since its launch in 2020, Celo hit 100 million transactions in February of this year. Given its alignment with Celo's regenerative values and mobile-first architecture, the Kolektivo Framework launched on Celo and aims to be a key player within its ecosystem. The Kolektivo Network's constituent members are coincidentally part of Celo's Climate Collective since 2021.
For the Festival, Rene gave a simple and accessible talk titled "Creating Prosperity for All", in which he summarized Celo's vision and core values. These values broadly echo Kolektivo.
Curaçao Prime Minister Gilmar Pisas
Since 2021, Gilmar Simon Pisas has been the elected Prime Minister of Curaçao. This is his second term, as he previously served as interim Prime Minister in 2017. Before that he held the position of Minister of Justice and was Speaker of the Parliament. He is a member of the Movement for the Future of Curaçao, where he was elected leader in June 2020.
On the Kura stage of the Kolektivo Festival, he was interviewed by Manuel Rios Pinto and Boris Pertuz — co-host of the Wapu podcast. In this light-hearted and informal dialogue, the two hosts addressed crucial political issues, such as the digitalization of the island, its representation abroad, and the different changing influences that Curaçaoan society is experiencing. Manuel and Boris also tackled more casual themes, such as comparing Gilmar Pisas' expectations to the reality of his life as a Prime Minister.
Nadina Galle
Dr. Nadina Galle wears multiple hats. She is a speaker, lecturer, podcaster, and postdoctoral research fellow in ecological engineering at MIT. Her work focuses on the entanglement between urbanity, technology and ecology. She examines whether and how technology can be used to make our cities and lives greener and more beautiful. Nadina's productions have received multiple academic and entrepreneurial awards, featured in media such as BBC Earth, Newsweek, and National Geographic.
Her talk, titled "How to Plug Into the Internet of Nature", walked us through her passion and work using simple terms and real stories of inspiring characters she interviewed for her podcast "Internet of Nature". By describing the technologies that make us more connected to the living, she returns again and again to an overarching point: nature and technology are not incompatible.
And Many Others…!
The festival courted no less than 40 different speakers and panelists from all over the world, covering subjects as diverse as art, filmmaking, web3, ecology, economy, e-sports or entrepreneurship. Several talks such as Pat Rawson's "A Day in the Life of Kolektivo", Luuk Weber's "Kolektivo Kòrsou: the Island We Build Together" or Louise Borreani's "Web3 for Oceans" focused on the Kolektivo Framework and its real-world focus.
On the main Kura stage, Luuk Weber outlined Kolektivo's story and future ambitions. He presented the history and efforts already accomplished by Kolektivo Curaçao — such as supporting more than 40 projects through impact grants, or onboarding more than 450 users to the CuraDAI community currency pilot. Luuk highlighted the community's importance and the role that Kolektivo users will have to play in co-constructing a protocol that suits them.
The Festival was the perfect opportunity to announce the upcoming opening of a co-working and innovation space in the historic and colorful district of Otrobanda — the downtown heart of Curaçao. The project is dubbed Kolab, and officially opens its doors by the year's end.
Testing in Production with the Kolektivo Wallet
The Kolektivo Wallet, built by Zed Labs on Celo, is a crypto wallet tailored to the specific needs of local communities — a vital product of the Kolektivo Framework. The Festival was the ideal testing ground for an early first version of the Wallet, and the occasion to launch the Kolektivo Guilder (kG) — Kolektivo Curacao's community currency valued one-to-one against the Netherlands Antillean Guilder.
At the entrance of the event, attendees were invited to download the Wallet with a support team standing ready to provide assistance. During the event, the Wallet was downloaded 299 times — 151 on iOS and 148 on Android. Each user was airdropped a small sum of kG and CELO (to cover gas fees). Festival's attendees redeemed their kG for food and drink during the event at three designated vendors. In total, 76 users utilized the community currency (see below for details).
Overall, the launch was a remarkable success. The vast majority of transactions were carried out without fail. A few vendors were onboarded during the event and used the application without much difficulty or training — validating the Wallet's simplicity and intuitiveness. Many vendors reported that it was innovative and easy to use.
Almost all attendees had a phone capable of supporting the wallet. The smart contract that airdropped kG and CELO to freshly onboarded users worked smoothly and users were able to spend their funds instantly.
Unsurprisingly, some difficulties were encountered during the Wallet launch. As with all new applications, user feedback is of immense value and will direct future improvements of the Wallet:
Some technical issues were reported, likely related to poor internet connectivity.
Some users encountered minor user interface issues which the team noted for future optimization. The Wallet had display issues with phones with smaller than average screens or in which the text size had been manually enlarged.
For the launch, the Wallet utilized a Testflight instance, given that this was its first test in a production environment. Its absence from the native iOS and Android App stores was confusing for many users and required handholding to complete installation.
In Conclusion…
The Kolektivo Festival was the largest Web3 impact event to take place in the Caribbean, and as such, is laying the foundation for the development of a strong ReFi community in the region. The region's immense biodiversity and key role in global finance designate it as an apt area for ReFi to take shape. The event was an opportunity to familiarize hundreds of local people with Web3 and Kolektivo, while simultaneously familiarizing Web3-global visitors with the Caribbean impact and technology ecosystem.
We hope to see the Festival's impulse and local-global collaboration continue to grow as we work hard to finalize the first version of the core Kolektivo Framework tools. As for the Festival, its success encourages us to think about the second edition in 2023 — stay tuned…!
Learn More …
Kolektivo is a Web3 Framework for local communities to launch, govern and maintain their own regenerative economies.
Website | Blog | Kolektivo Curaçao

➡ Join the Regenerative Finance movement and register for Kolektivo's Seed
ReFi DAO Podcast & DeepDive