ReFi Roundup #20: GR14, MRV Day, Klima inverse bonding, IXO Launchpad
GR14 goes live with $1M to fund public goods, Klima inverse bonding critique, and IXO Launchpad goes live!

Gitcoin Grants Round 14 is live!
And this time they've created a new category of grant to promote Diversity, Equality and Inclusion (DEI) in Web 3! 👏 With a special lens to showcase and empower initiatives and organizations committed to ensuring that individuals from all backgrounds have an equal opportunity to participate in Web3 – with diversity in gender, race, geographical location, and other facets of identity.
With an already amazing list of grantees from DSWF (funding Web3 education initiatives for students at historically black colleges and universities to Women in Blockchain (WiB) and the catchy titled shefi empowering women to unlock financial freedom through crypto education, experimentation, and investing.
---
ReFi DAO Season One on GR14 is LIVE! 🎉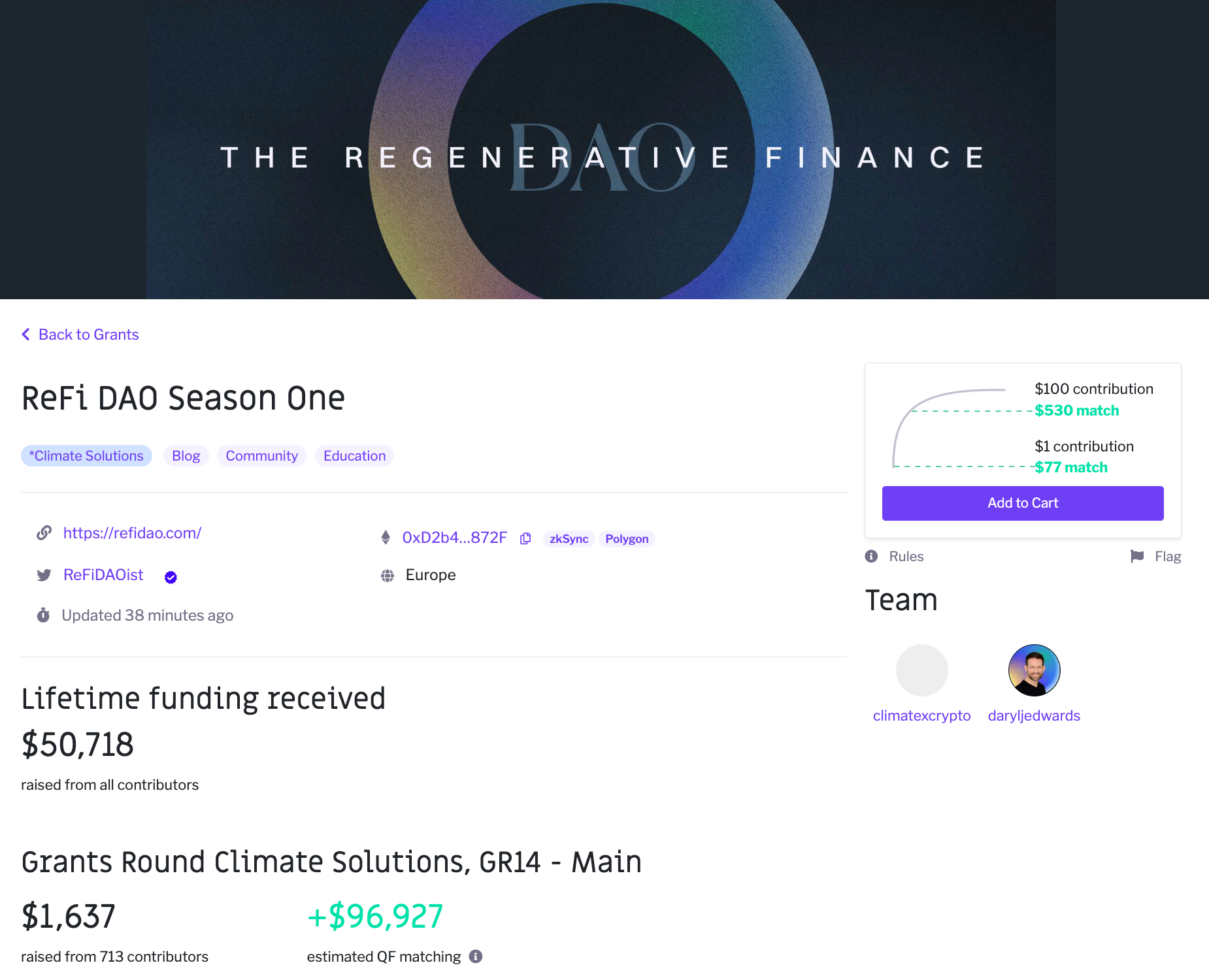 Happy GR14 frens! 🎉

We are super grateful to provide an update on everything in ReFi DAO. So much has happened since GR13. None of this could have happened without you!

Please see this blog post with a full update : https://blog.refidao.com/refi-dao-gr13-grant-update/
---
MRV Day on June 24th!
We're super excited to announce the world's first MRV Day on June 24th! Check out the thread to learn more...
---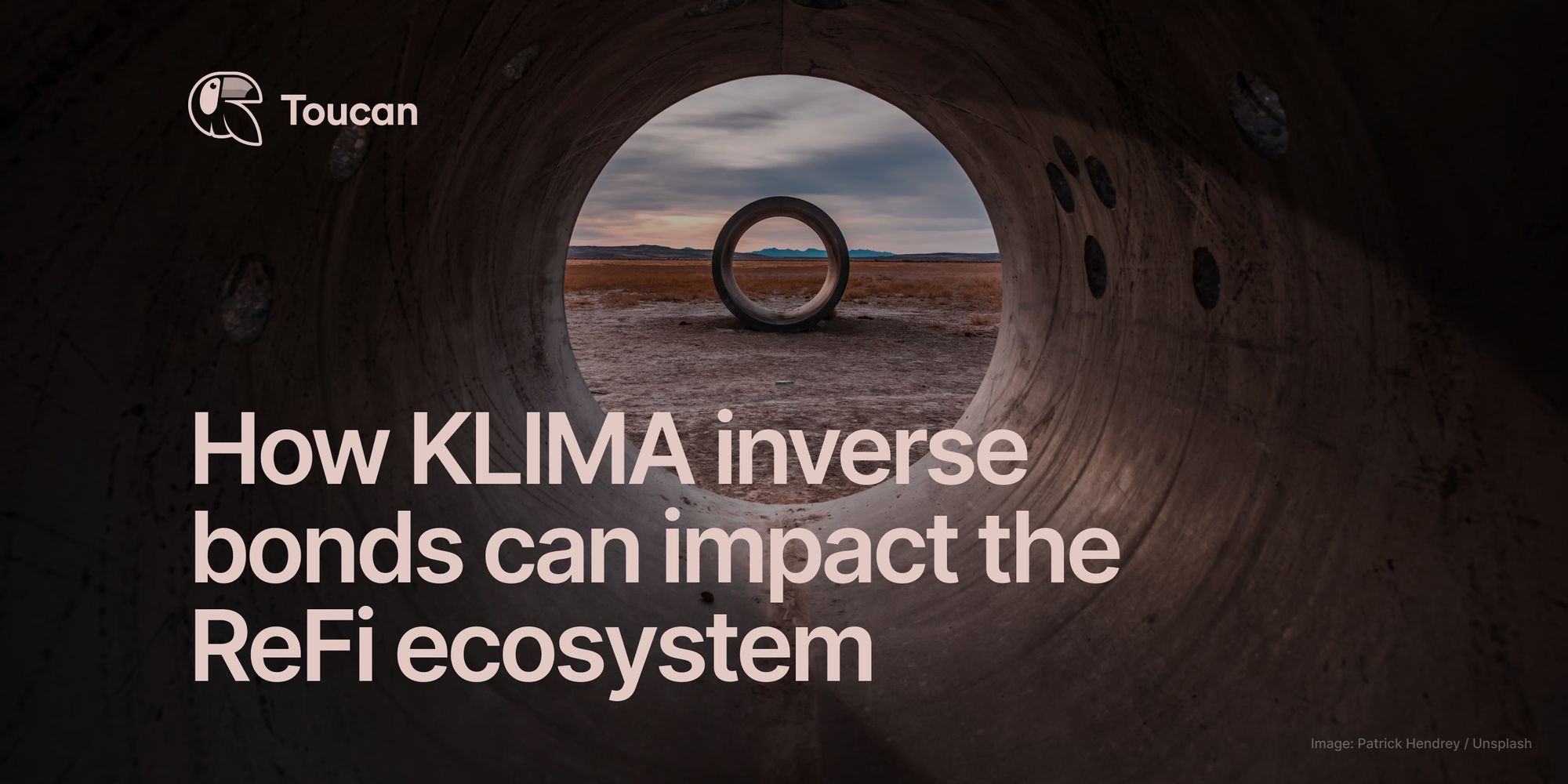 Klima, Inverse Bonding & ReFi
Klima DAO has a whopping 18 million tonnes of carbon credits safely locked away in their treasury: "the so called 'black hole' for carbon" as Robdog refers to it. However Klima is preparing to reverse its bonding mechanism in order to protect the value of its token which could release these low quality carbon credits back onto the market which some speculate could affect carbon pricing globally. This would be triggered when the price of 1 Klima = 1 BCT (Base Carbon Tonne)—which is becoming increasingly close...

Toucan Protocol has modeled what happens if Klima floods the market with 'locked away' carbon tokens on-chain (BCT)—and it doesn't look good. So the recommendation is to proritize using their USDC assets first for 'inverse bonding' to drive the price Klima price up, and only if these assets are depleted would they use carbon assets - hopefully giving the community a sufficient heads-up before this happens.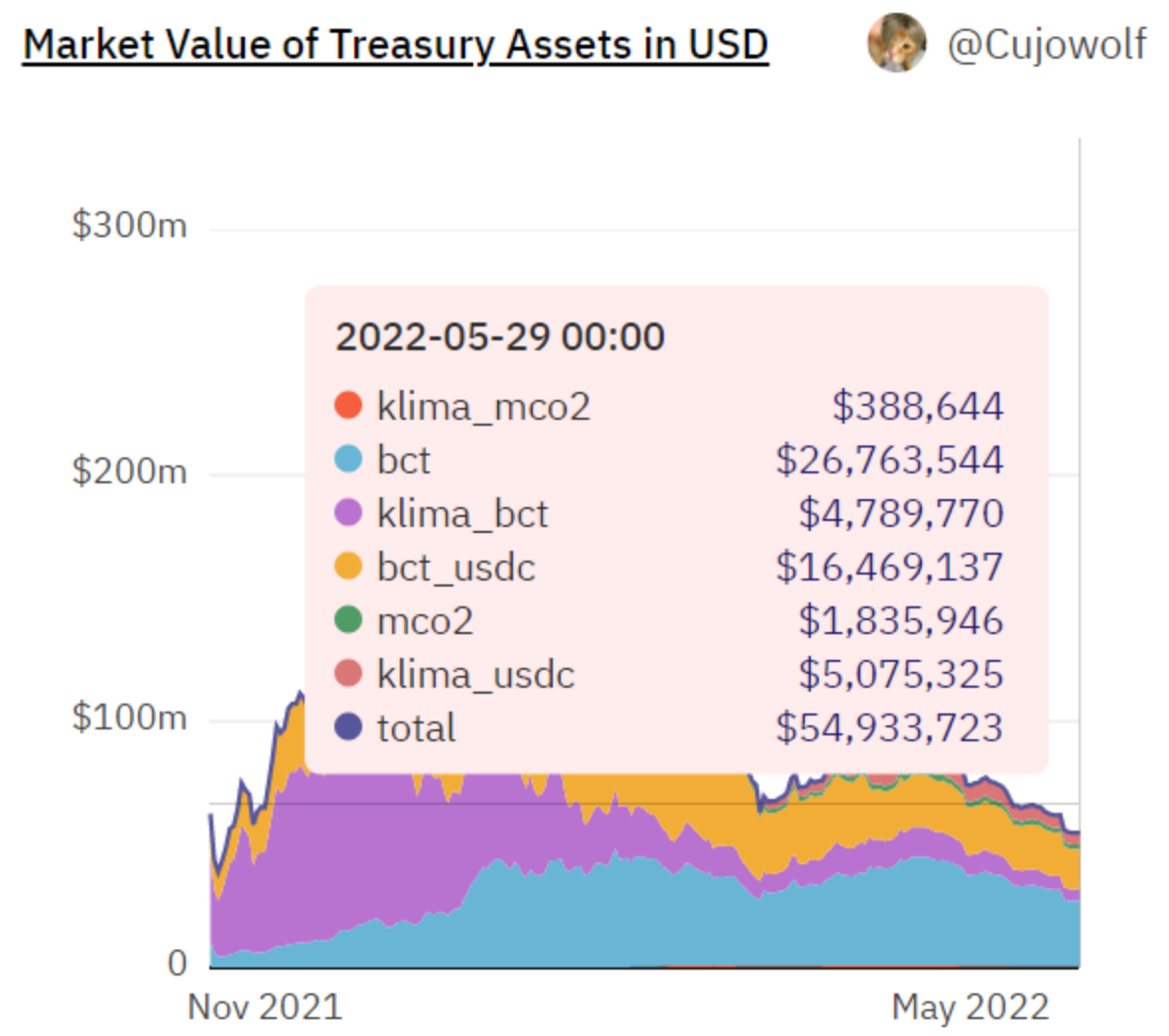 If Klima initiates inverse bonding for any other asset apart from USDC, they will no longer be able to claim that they are a carbon sink and instead will become a carbon trader. If they inverse bond USDC, it may benefit the whole sector driving prices up towards higher quality credits, which should be our focus in the first place. If they inverse bond any other asset they hold, it may negatively affect everyone else and only benefit them—which begs the question—who or what does the Klima policy team really care most about?
It also raises the question of the centralization of power within the Klima policy team. How does one become a member of this team? Are there checks and balances in place? Are there rotations of responsibility? Who holds policy accountable?
In a system where liquidity is king and a small group of people have outsized influence on the movement of this liquidity, it does raise questions about the leverage points in this system. Sure, the policy team passed a KIP to grant them this privilege months ago, but have they clearly communicated the potential ramifications of this decision in the process?
Their forthcoming actions will be telling for Klima and the broader ReFi community…
ReFi Bites
A smattering of what's happening across ReFi Twitter and beyond...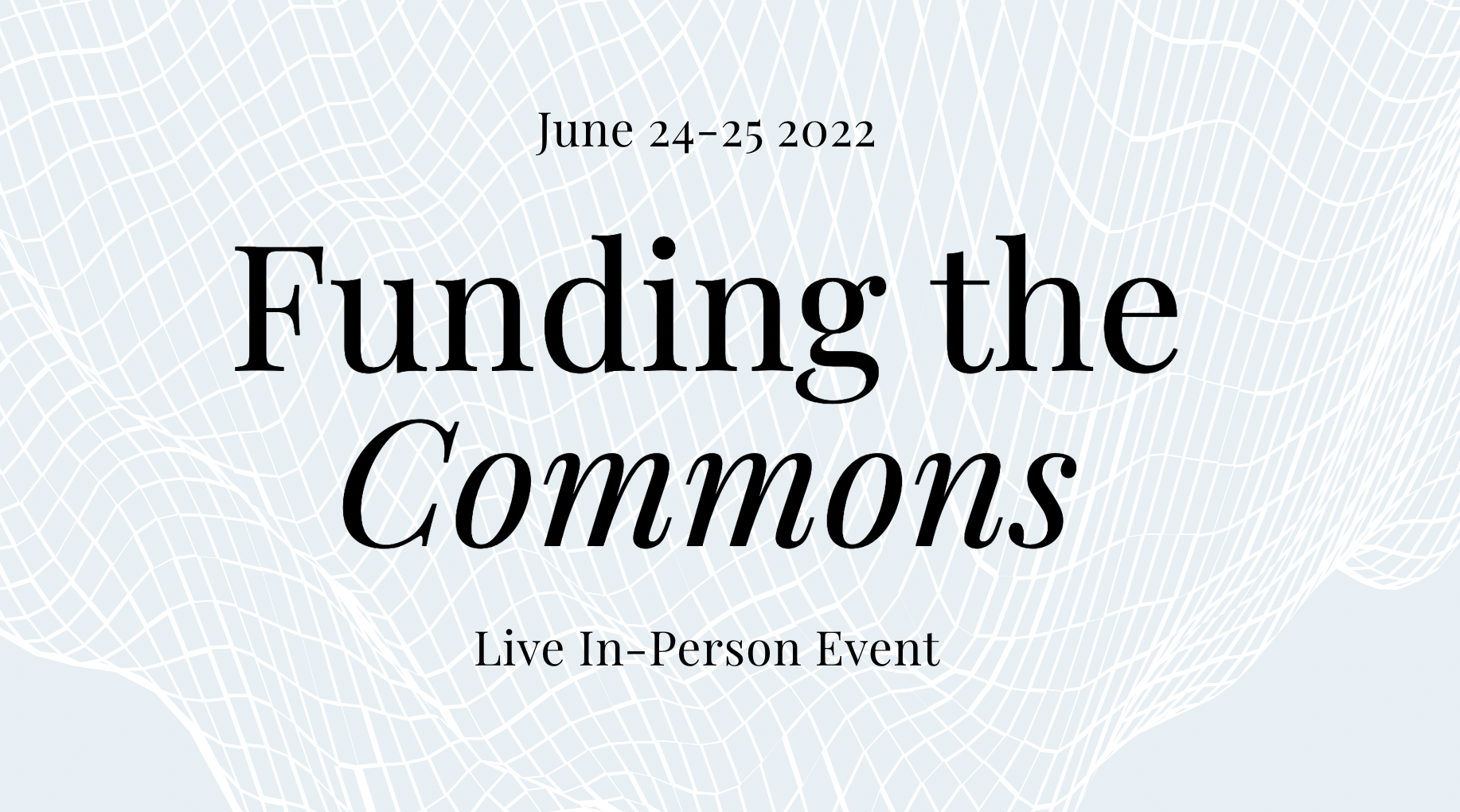 Funding the Commons
Protocol Labs, Gitcoin and Fifty Years are co-organizing Funding the Commons to explore new ways to fund, and create value for public goods.
IHS Markit goes web3
Why would a Verra precursor sell its registry to Verra and then launch it's own blockchain registry? Does it know something the others don't?
---
Digital Tokens for Biodiversity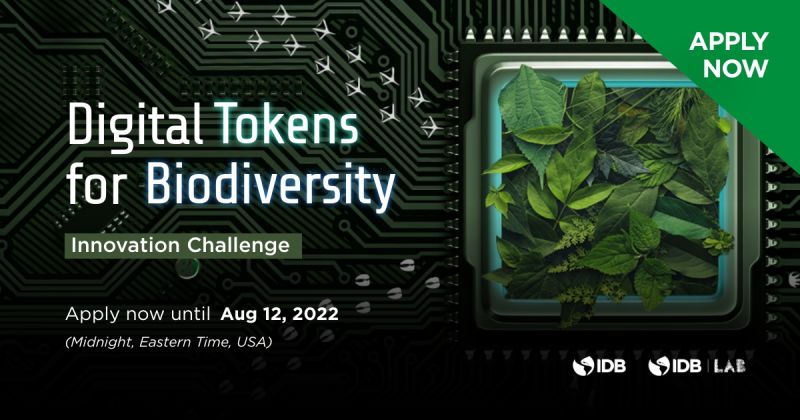 The Inter-American Development Bank, through its innovation laboratory, IDB Lab, and in collaboration with Natural Capital Lab with the support of the LACChain Ecosystem, is launching a challenge focused on leveraging DigitalTokens for Biodiversity and community empowerment.
---

The storytelling space is going Web3. The folks at StoryDAO believe that in order to create change, you need to do it from the bottom up and tell stories that get into the collective consciousness of humanity. Also - Hollywood is a broken model full of gatekeepers that stifle creativity and monetizxation opportunities for creators. This is why two siblings have created Story DAO, combining Hollywood experience and web3 into an awesome space of creativity and fandom magic.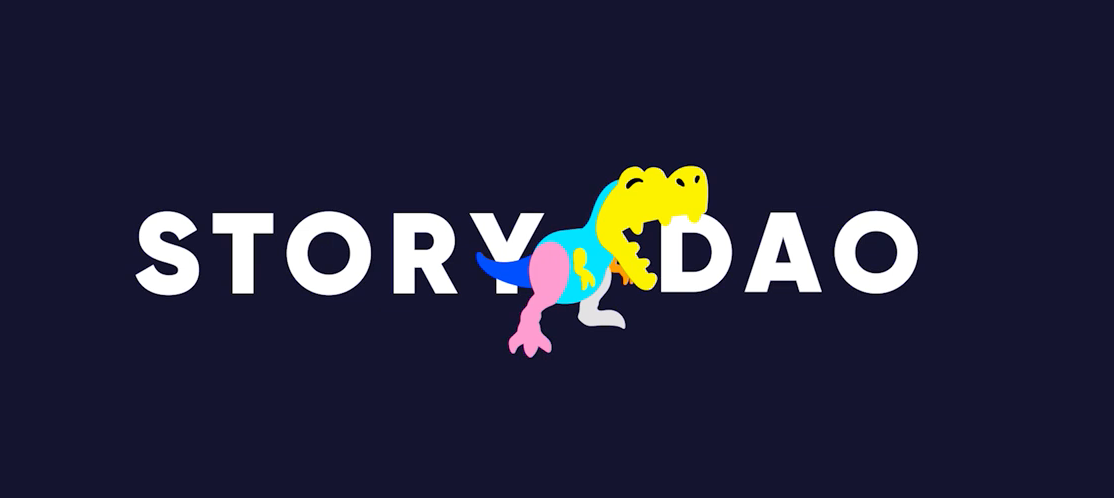 Their hope is to lean into the ReFi community in order to incubate content, IP, and eventually build premium content (movies, tv) around the refi theme through an amazing bottom up immersive trans media story created by A-List hollywood creators and artists.
Here is a trailer of what they are doing and you can access their Producer Token membership here.
---
IXO Impact Launchpad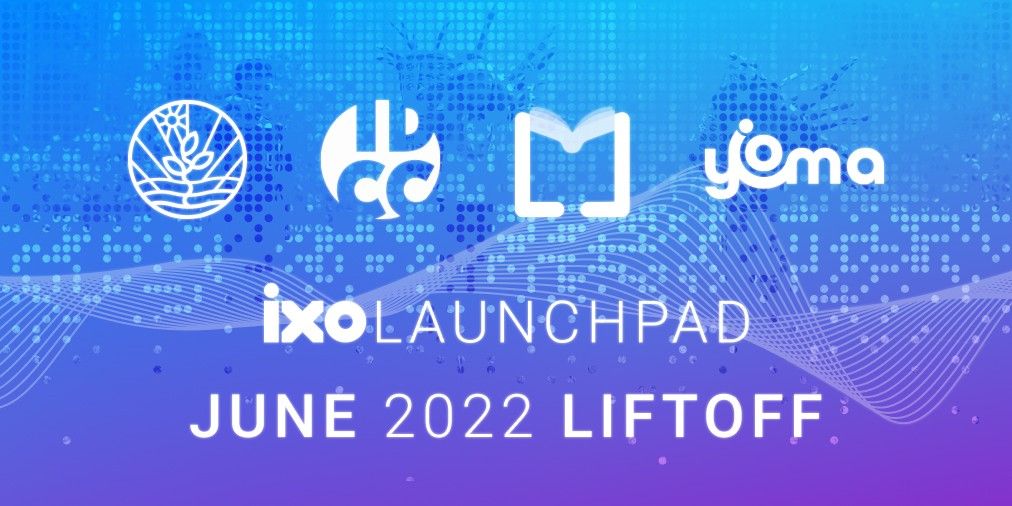 An exciting new announcement for the inauguration of 'IXO Launchad' - a decentralized accelerator for ImpactDAOs - going live to support organizations and coalitions that are building decentralized impact marketplaces, using the shared services layer of the Web3 Internet of Impact for governance, coordination, financing, and impact verification.
---
Thought of the day
ReFi Jobs
The best jobs at leading ReFi ventures...
View more
We're super excited to announce seven new jobs from amazing ReFi protocols including our friends at MRV Collective. MRV Collective is on a mission to unlock the next generation of MRV through an ecosystem of collaboration built upon an Open MRV protocol that allows ventures to monetize their data to enable ecosystem services markets including carbon, water, biodiversity, plastic and more...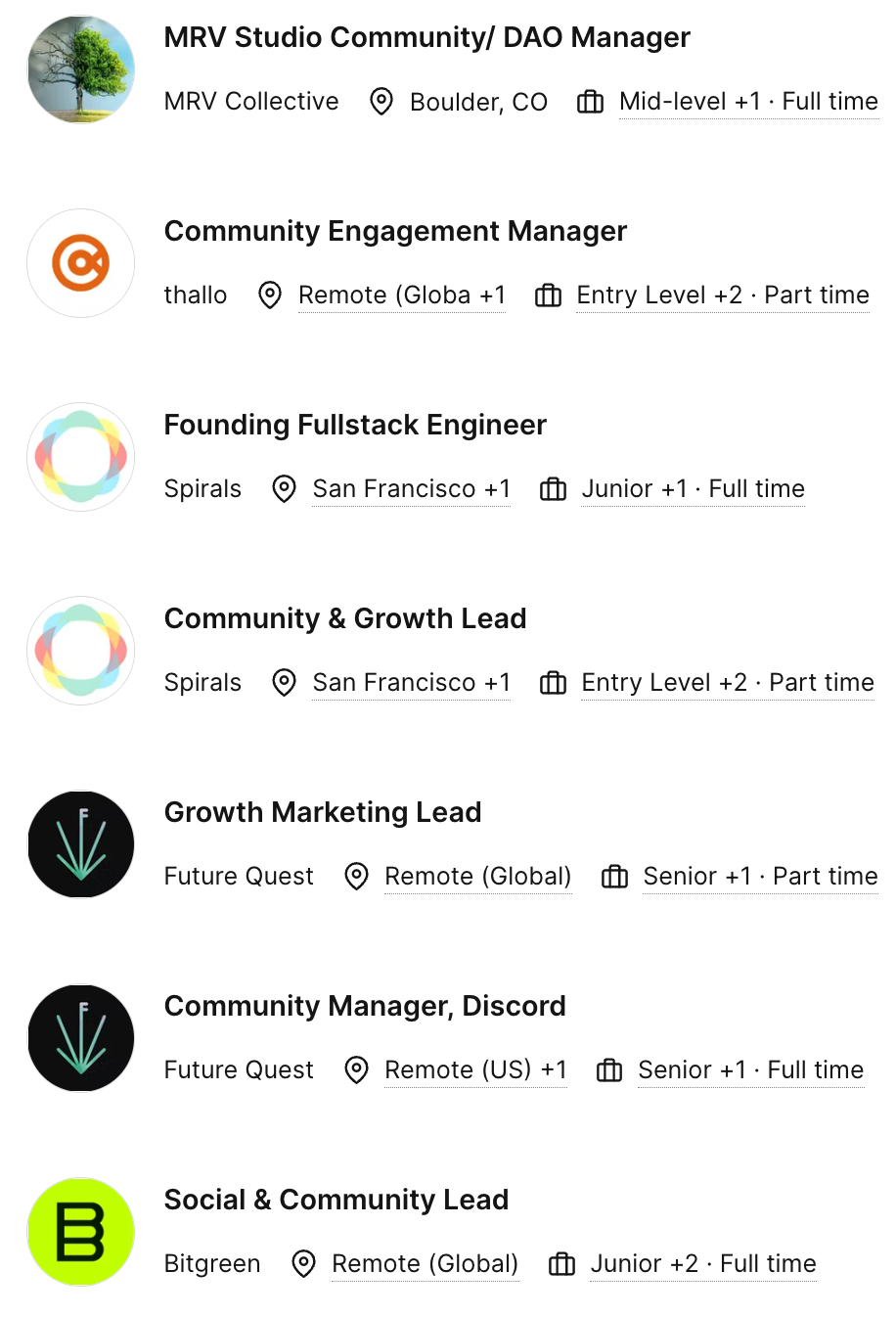 ReFi Talent
Onboarding the mission-aligned talent into top ReFi ventures
View more
We're grateful to receive many applications to join the talent collective this week. Here are two individuals who've shown a commitment to the principles and values of regeneration. Both Ants and Ash are passionate young people committed to making a positive contribution to ReFi ventures.
If you've got unique gifts to offer and are looking for a job or gig in ReFi, apply to join our ReFi Talent collective!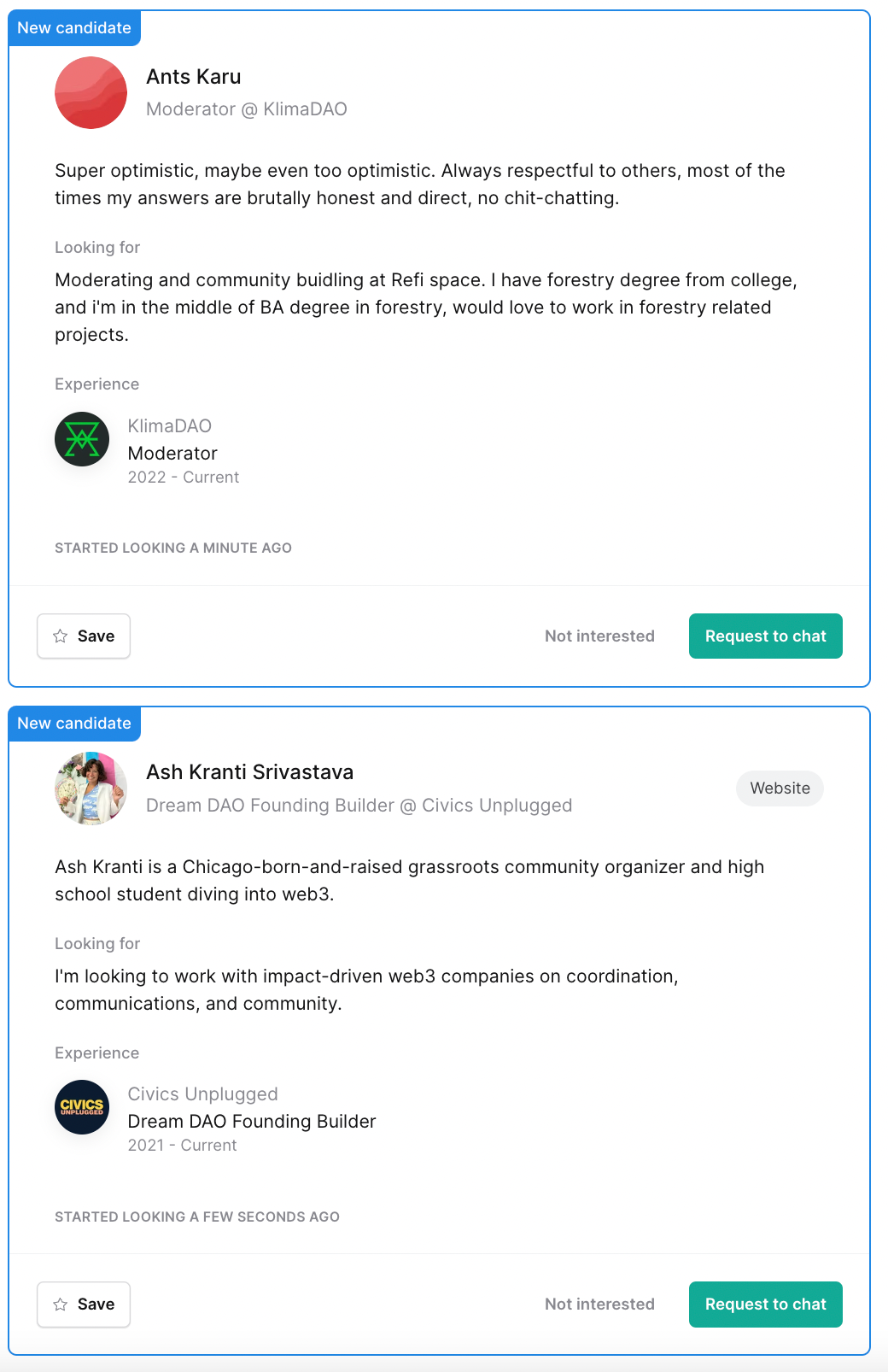 That's a wrap!
Thanks so much for your time and attention as always. If you have a story, please do submit and we'll look to include in our next edition of ReFi Roundup.
We're also growing our contributor program so feel free to drop us a note if you're interested.