ReFi Roundup #29: Social Justice Edition—Climate Bill, Ethereum Merge & Dual Power ⚡️⚡️
Hey y'all! It's Rudy Fraser here, Founder of Papertree.earth, doing a takeover of this week's ReFi roundup!

This one's gonna be a bit different, because we're gonna focus mostly on the Third pillar of ReFi: Social Justice!

Follow me down the Social Impact ReFi rabbit hole below! 🐇🕳️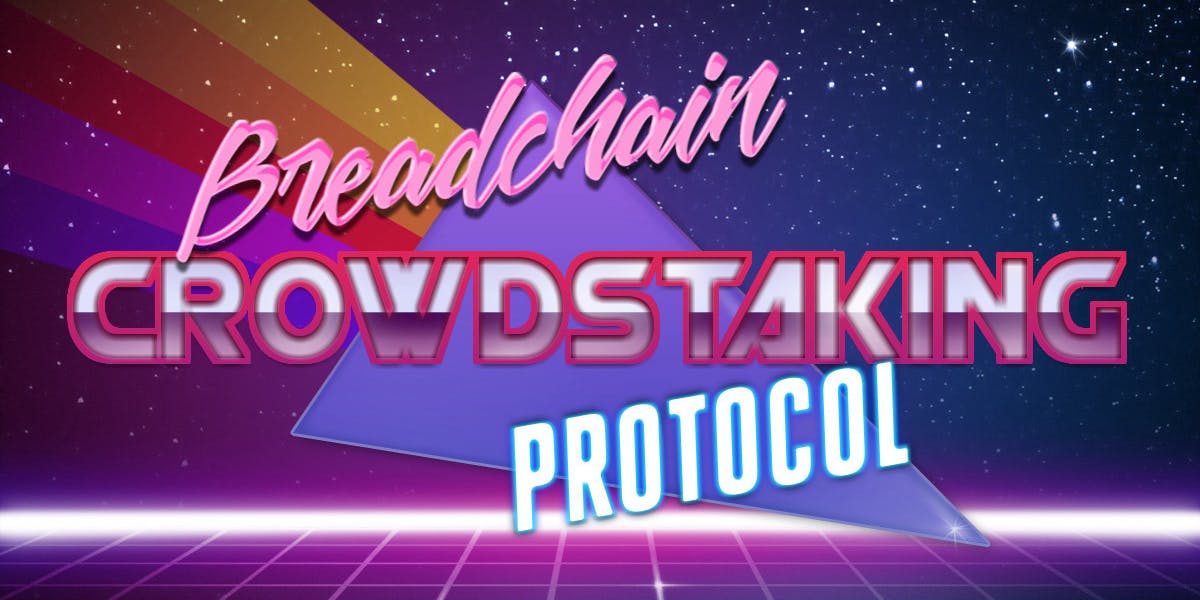 Breadchain launches first solidarity primitive 🍞
Breadchain is a collective of web3-centric cooperative projects who's guiding principles are rooted in Economic Democracy, Transparent Governance, Mutual Aid, and Dual Power.

The collective's latest launch, the Breadchain Crowdstaking Protocol, is a shot at building dual power: "a two-part strategy that consists of public resistance to oppression (counter-power) and the building of alternative democratic, participatory institutions (counter-institutions)".

The crowdstaking protocol is an example of the latter. It is essentially a smart contract on the Polygon network that forwards Crowdstakers' DAI into a lending pool in which all of the interest earned on the DAI goes to Breadchain to help fund more projects part of the Breadchain Network. For a deep dive on the protocol, the mechanics of the BREAD token, and more on solidarity primitives – check out the write up here.

And speaking of projects in the Breadchain Network...
---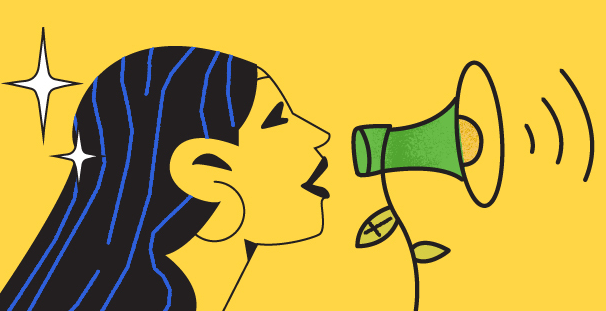 Following the success of "Season 0", PactDAO is gearing up for their "Season 1" kickoff ✨
The Pact Collective is a group of comrades, creatives, activists, and technologists contributing to the future of mutual aid and community organizing. Their aim is to build movements with technical solutions that are created with, for, and by the people to serve the people.

They kicked off "Season 0" by putting a vision out into the world for a DAO that can work to support and grow mutual aid efforts in NYC and were ultimately able to grow their member community to 100+, build up a core team, and raise capital via their crowdfund, Gitcoin Grant round, and other sources.

With "Season 1", they plan to build on the efforts of existing mutual aid networks in NYC to create self-sustaining local communities through dual power. They see an opportunity to help strengthen and accelerate grassroots organizing by bringing coordination via web3 tools (multi-sig, Snapshot voting, etc.) between often siloed efforts - giving agency to local leaders and making citizen participation easy.
---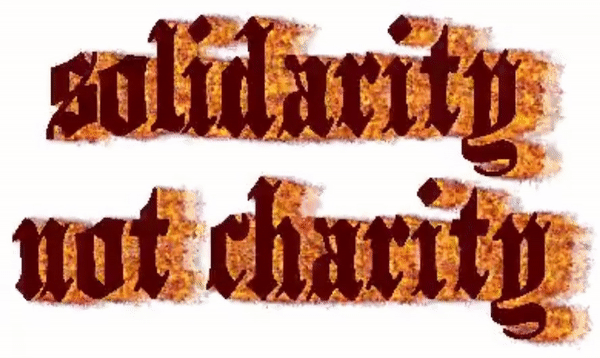 Papertree.earth takes its first step into web3 🌱
Papertree.earth is a NYC based crowdfunding app that lets neighbors pool funds to buy food and groceries. Neighbors are able to deposit funds into a shared, transparent wallet and their other neighbors are able to submit their grocery expenses to get reimbursed with direct cash assistance.
I was inspired to start Papertree after seeing the many community fridge projects that cropped up during the pandemic. I learned how they worked, and their challenges. I started volunteering with groups like Bed Stuy Strong, Bushwick Ayuda Mutua, and We The People NYC.

Those groups are doing amazing work, but much like my friends at PactDAO, I wanted to equip them with tools that would help make their efforts more sustainable in the long term. With Papertree, my goal is to help build sustainable economic models for mutual aid – first in NYC, then everywhere. The latest Papertree launch is a step in that direction.
P.S. If you're interested in what going from Food Insecurity -> Food Security -> Food Justice -> Food Sovereignty could look like, I highly recommend you read this briefing below by the Urban Design Forum.
Neighborhood Fare: Tools for Connecting Local Food Systems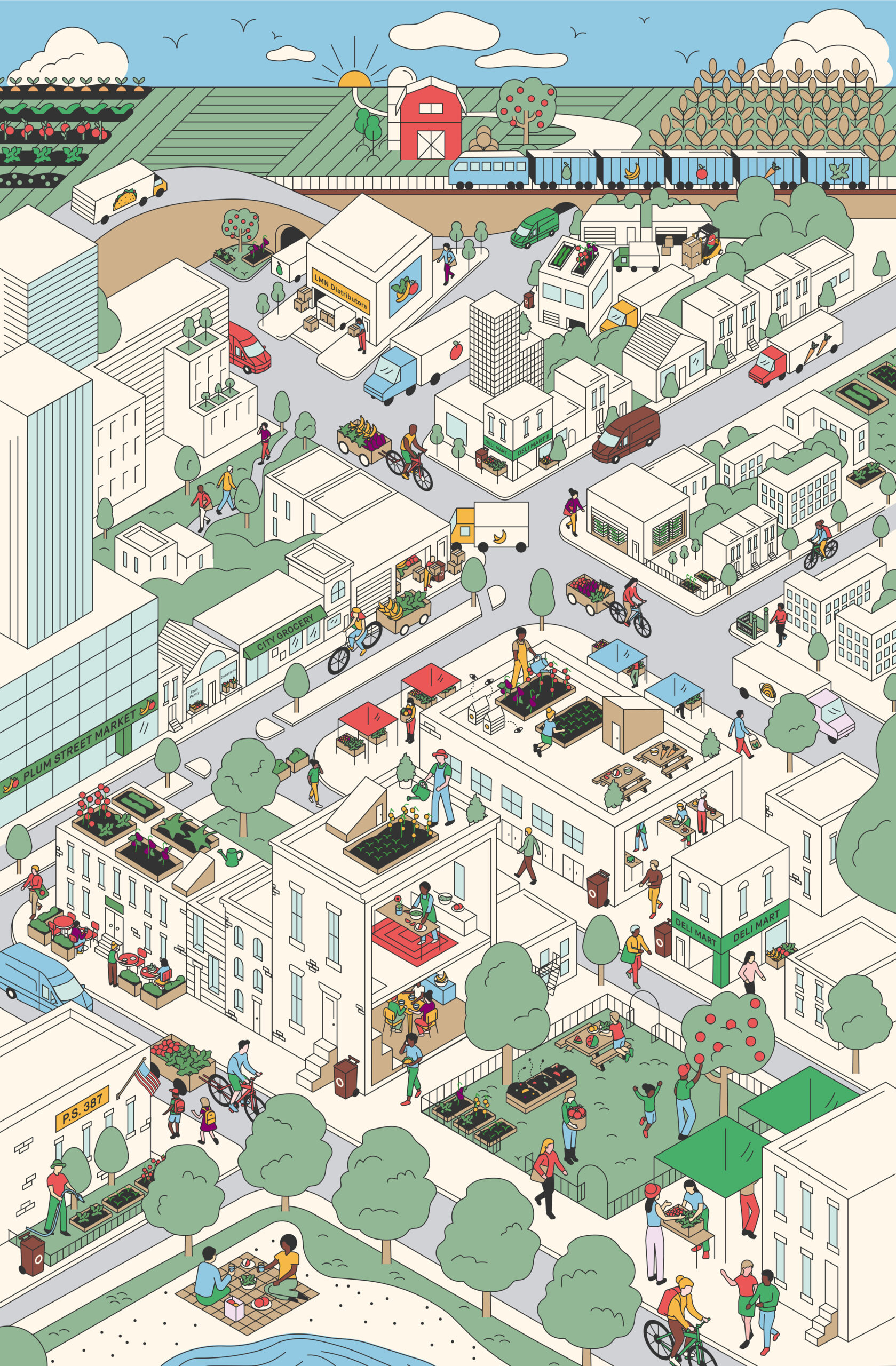 ---
ReFi Bites
A sampling of the best of ReFi Twitter and beyond...
The Ethereum Merge to proof-of-stake is scheduled! 🎉
Couldn't have said it better, jE! Crypto has built a reputation in mainstream conversation as being bad for the planet. The upcoming Ethereum Merge scheduled for September 15-16th will upgrade Ethereum to proof-of-stake which is estimated to be 99.95% less energy intensive than proof-of-work! This announcement comes on the heels of the third and final Ethereum testnet merge (Goerli)!
Spirals partners with Ivy to accelerate climate impact ꩜
Following a recent partnership with Solid World DAO, Spirals has just announced a partnership with Ivy Protocol. The roadmap of the partnership includes bringing $cUSD pledging to Spirals, new projects proposed by Ivy to Spiral's Climate Committee, and $SPRL holders being able to participate in funding allocations across Ivy projects!
The US just passed a landmark climate bill 🌎🌍🌏
The US Senate just approved a $700bn (£577bn) economic package that includes major legislation on healthcare, tax and climate change. Helena Merk of Spirals summarized the 755 page bill in a recent Twitter thread (much impressed). You can check out her summary below
Tornado Cash the target of US sanctions
The U.S. Treasury confirmed sanctions against Tornado Cash on Monday, immediately prohibiting American citizens and businesses from using the service. Reports have surfaced of Circle freezing the USDC in accounts associated with using the service and Github suspending contributors to the Tornado Cash project.
Toucan is live on Celo! 🎉
Toucan, which brings programmable carbon to web3, has 100+ projects building with tokenized carbon on top of Toucan's infrastructure. Now with their deployment on Celo, those projects will be able to expand into Celo! I look forward to seeing the impact this will have in fostering a thriving ReFi ecosystem!
ReFi Podcast Season Two, Episode Two
jE and Simar kick off episode two by chatting with Luis Adaime from Moss. Moss takes a unique approach recognizing the importance of protecting the nature we already have. Check out the episode below to see how Luis and Moss approach the global challenge of climate change and why the time to act is here and now with solutions available today!
Moss Deep Dive
Check out Phaedrus's deep dive into Moss to help people dig beneath the surface and make sense of what this protocol does, how it works and how they can engage with it

Just a week after launch, there are over 25 remote jobs across the regenerative finance space spanning community, engineering, finance and design! Hiring companies are some of the best in the business, featuring roles from Toucan, dClimate, Bitgreen, Thallo and Single.Earth.
Check out the latest roles on refijobs.com! 🎉





Final Thoughts
From Rudy Fraser
Web3 provides social impact initiatives 'Dual Power' ⚡️⚡️
Last night I attended a ✨delightful✨ book club hosted by Michelle of PactDAO. At one point we got to talking about the dominant narratives in western culture around highly individualistic thinking. The kind of narratives that would lead even those of us who are most in need to turn away help. "I can take care of myself", they'll say.

Yet, the challenges we're facing are way too difficult to face alone! Imagine if a single individual or company thought that they alone were going to solve the challenge of climate change. It would be incredulous. Still, many of us go through our day-to-day living life in single player mode, operating in silos.
Because individualistic narratives are so pervasive, it's not enough to just tell people they should think and act more collectively. There needs to be a dominant alternative narrative that is accompanied by tools and institutions that reinforce it. With tools like crypto, we're able to imagine new futures and begin building those institutions today.
An idea I'm experimenting with Papertree is: what if bank accounts worked more like multi-sigs? What if you and everyone in your geographical neighborhood had direct democratic control over a shared pool of funds? How would that change how you interact with your community? How would it change your relationship with money?
Social Justice is ReFi
Web3 is granting a generation of Social Impact Regens with the tools to wield Dual Power and create alternative institutions without the need to make calls for the abolition of deeply entrenched systems.
Just like with the first and second pillars of ReFi, the solutions are here and the time is now for the third pillar.
-Rudy Fraser, founder of Papertree.earth
---
Have a Corn-tastic day! 🌽 🤣
I'd like to thank John Ellison for inviting me to take over this week's ReFi roundup. I hope this inspires you to consider how your solutions can lend themselves to the Social Impact side of ReFi.
If any of this sounded interesting to you, be sure to follow Marisa Rando of PactDAO and check out the articles she's written with The Blockchain Socialist.
Follow me on Twitter to keep up with Papertree's efforts to combat scarcity and foster abundance in our neighborhood communities.
Besides that, I'll leave you with this tender moment from the Recess Therapy Instagram page – have a Corn-tastic day!