ReFi Roundup #34: 🐼 Merge for Climate, Kernel, Spirals & ReFi Events
Happy Merge week ReFi Nation!
In this week's edition of ReFi roundup, we'll touch on a few headline stories, feature a handful of new ReFi jobs and highlight some upcoming ReFi events all around the world.
Ethereum merged to Proof of Stake! 🌎 🐼
Merge 4 Climate launched it's call to offset historical emissions 📢💨
Klima removes HFC-23 credits from BCT 💪
Kernel kicked off Block 7 with Niran from Panvala and a special guest... 🤩
Spirals Protocol deep dive on ReFi Podcast 🌀
Also, ReFi got a nice feature in Fred Wilson's daily blog AVC (founder of USV), which is definitely worth a read!
---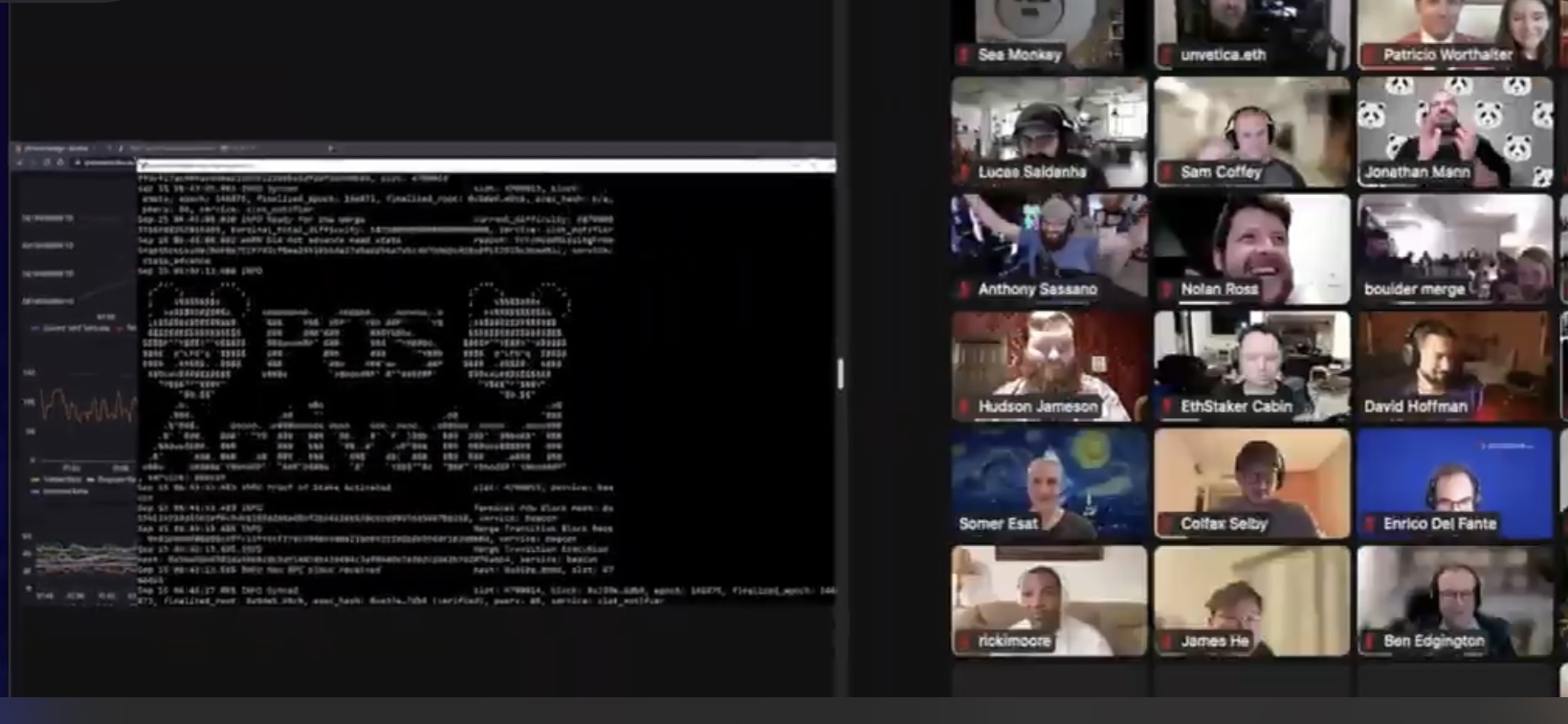 Ethereum Merged to PoS! 🌎 🐼
It was such an incredible coordination spectacle to witness the merge from Ethereum Proof of Work to Proof of Stake. I enjoyed the moment with both of my children and was delighted to see a smooth transition—and of course the occasional panda 🐼...
---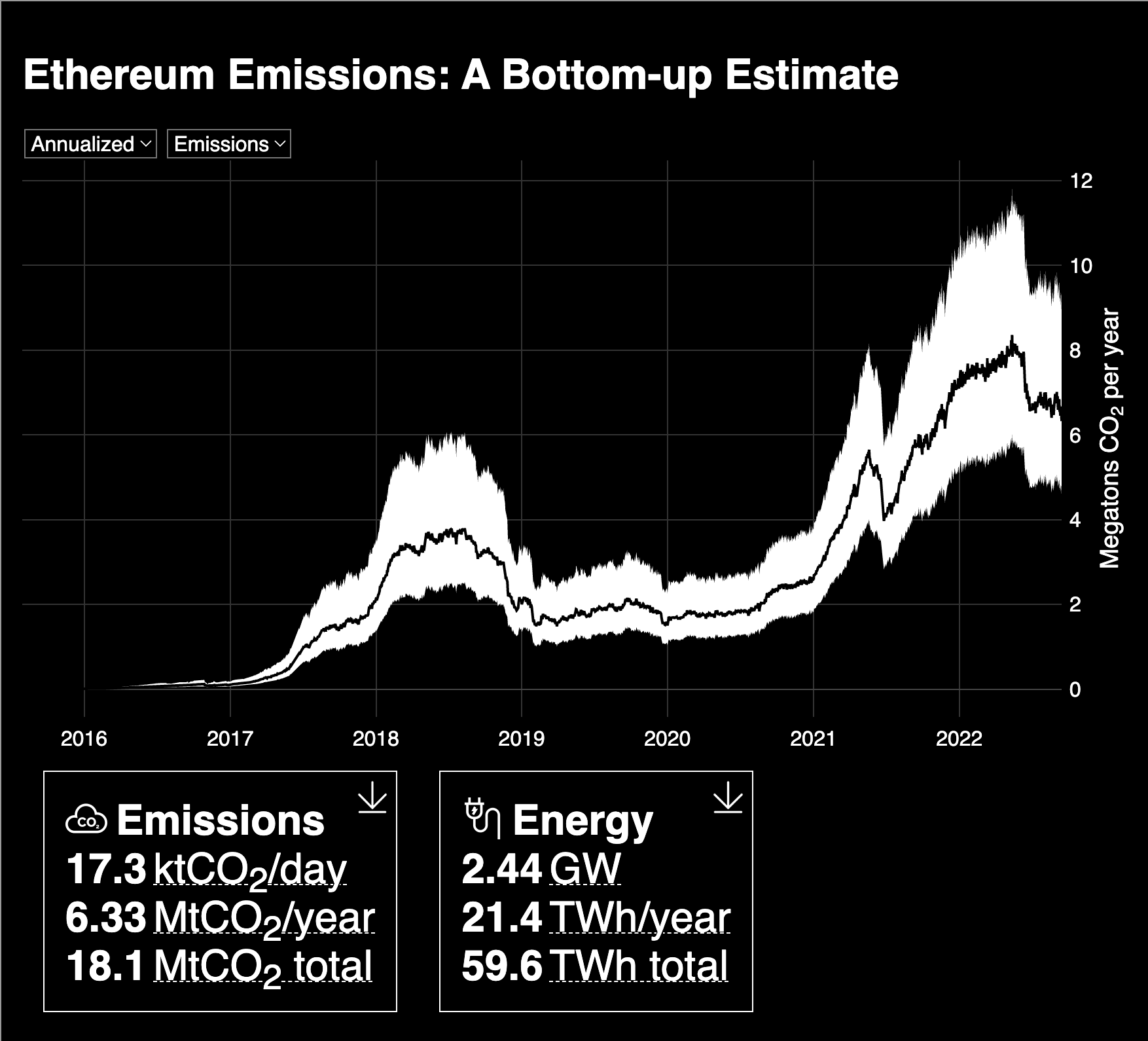 Merge 4 Climate call to action 📢💨
A community of ReFi activists are petitioning to offset the historical emissions of Ethereum Proof of Work, with an estimated 18 million tons of carbon dioxide emissions. Founding signatories include BICOWG, KlimaDAO, Toucan, Gitcoin, Zero Labs, Helios, Regen Network & disCarbon. Let's take action and get these emissions out of our atmosphere! 🏭
---

Kernel Block 7 Kick-off With Niran from Panvala and special guest... 🤩
My good friend johnx25bd often says, the best people always seem to come from Kernel. Founded by Vivek Singh (co-founder of Gitcoin), it's an incredible community of builders, artists, entrepreneurs and visionaries who work together over an 8-week period across several guilds to make their journey into web3.
We were stoked to hear from the brilliant Niran from Panvala about the power of communities to change the world and their product vision for doing so... and then Vitalik came by to wish us all a happy Merge day and celebrate the opening of Block 7!
Such a cool community, grateful to be apart of this cohort.
Klima removes HFC-23 credits from BCT
Strong move from KlimaDAO taking 672k problematic credits from the BCT pool. Significantly improves the optics of BCT.
---
Spirals on ReFi Podcast
We were super grateful to publish our episode covering the amazing progress of Spirals Protocol to build regenerative infrastructure for Proof of Stake blockchains. Both Helena and Doug are core members of the ReFi community and we're super excited about their protocol and the wonderful network of founders coming around their Solar Punk vision of the future.
Listen 🦻
Read 👇🏽
Big thanks to Phaedrus for putting together yet another fantastic deep dive!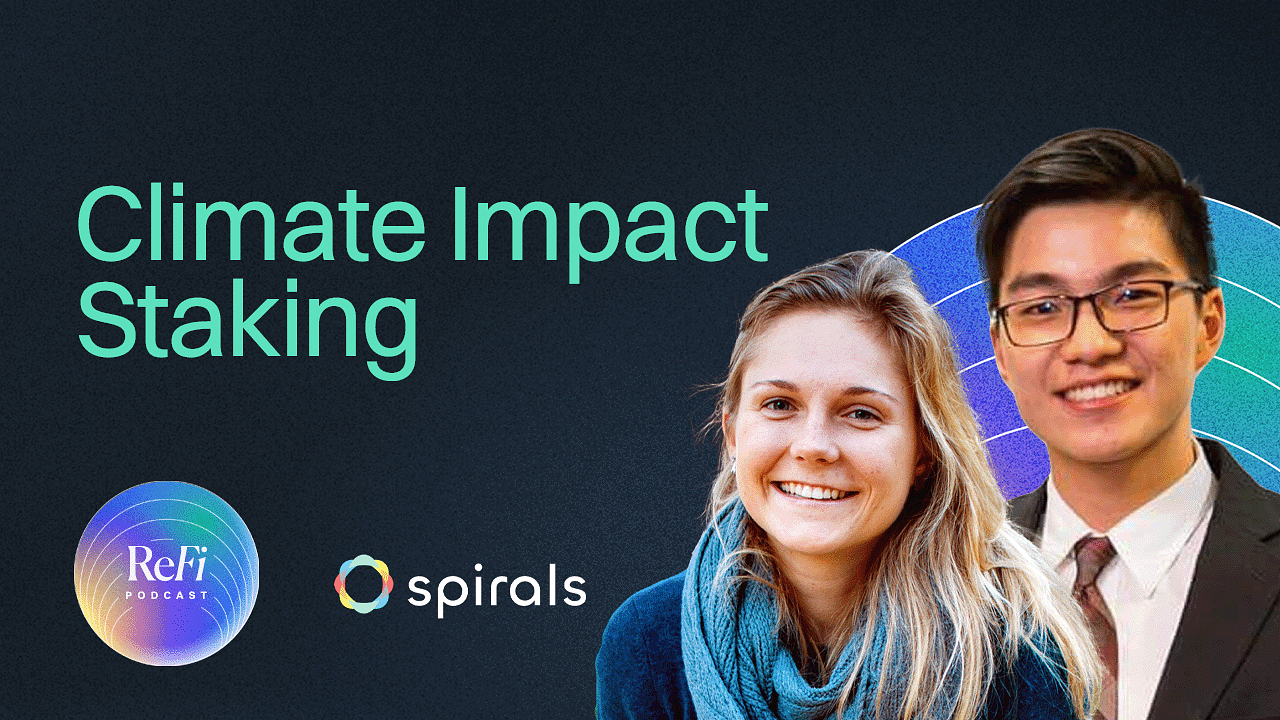 ReFi jobs
Find your next job at a leading ReFi venture





ReFi events
Get your ReFi on in-person and online 🕺🏼
Regen Capital Roundtable Sep 23
If you're a founder or investor in the ReFi space, join us in the ReFi DAO Discord for a roundtable conversation with three of the top investors at the intersection of climate and crypto. Should be a blast!
---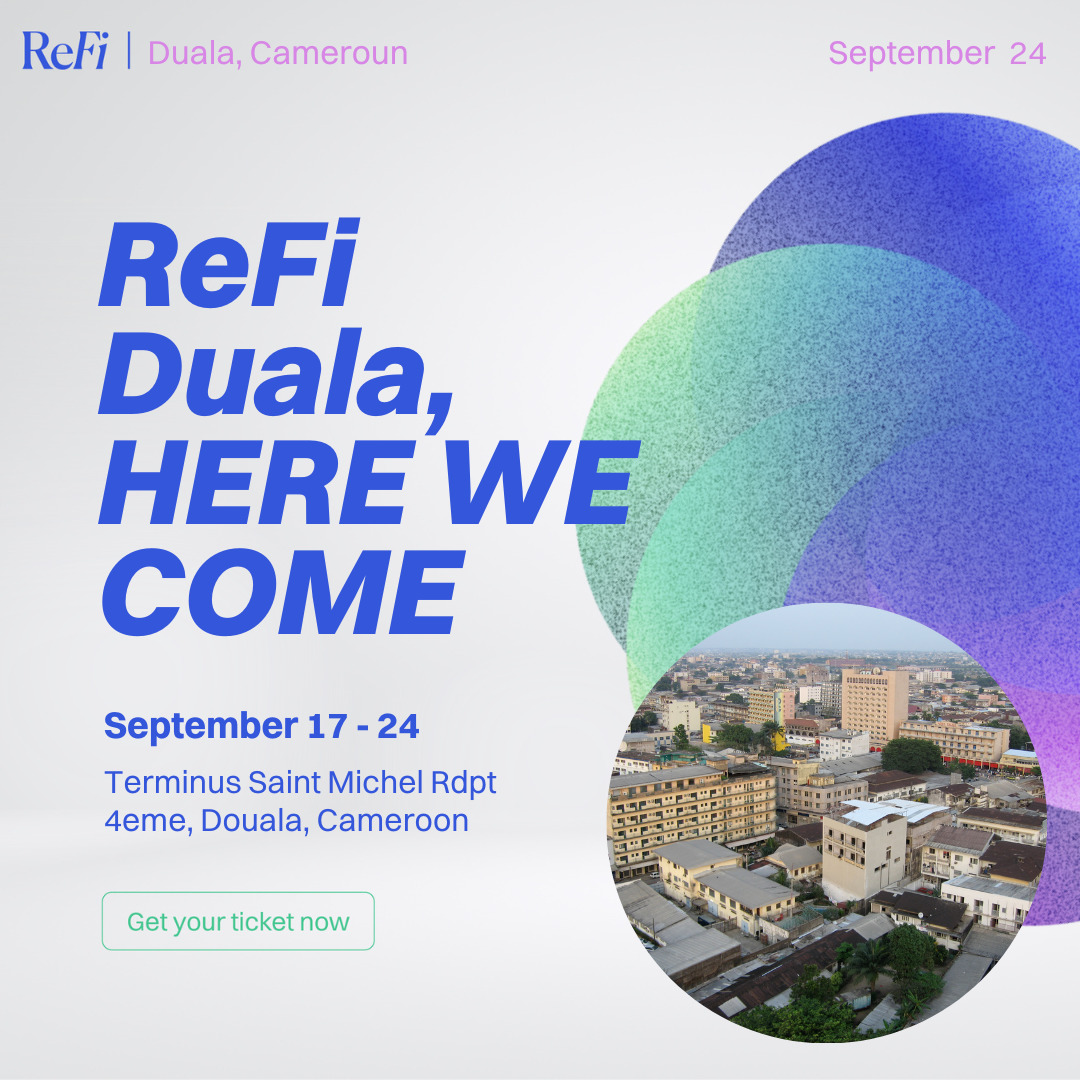 ReFi Cameroon Sep 17 - 24
GoodDollar is hosting a week-long event in Cameroon as apart of the ReFi Spring event series. If you missed the first couple days but are in the area, definitely go check it out! Tickets are free...
---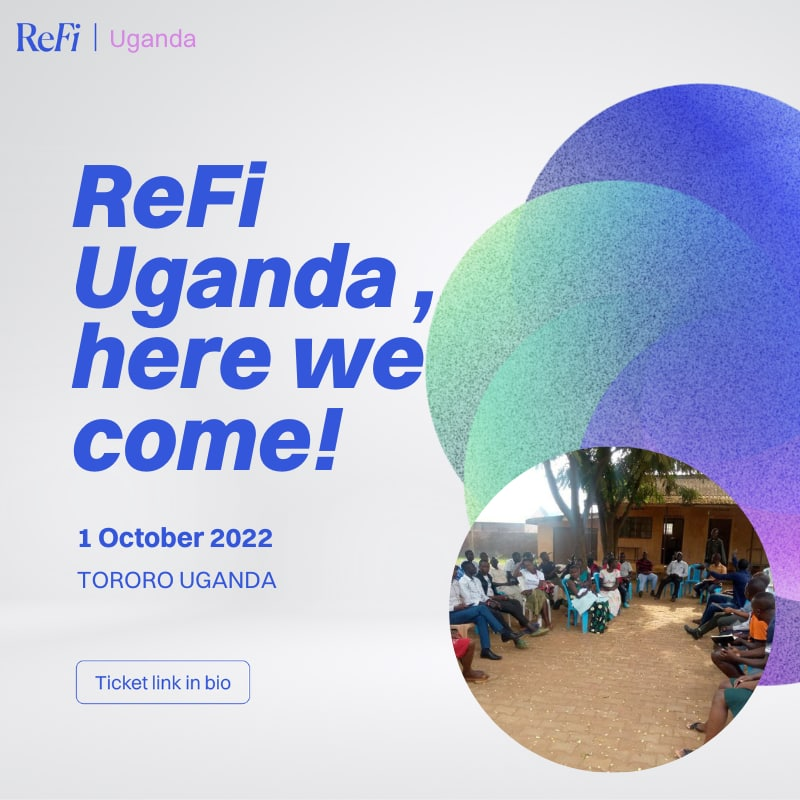 ReFi Uganda Oct 1
Jonathan Olwenyi of Ayowecca Uganda, is hosting an event about using crypto to deliver climate solutions, education and training to local farmers. Please, consider making a donation to support the effort of this amazing community via Gitcoin GR15 or Open Collective.
If you're in the area, grab a free ticket!
---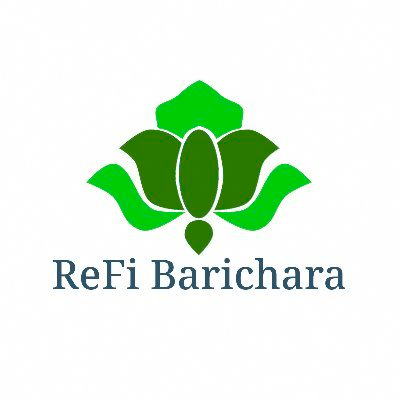 ReFi Barichara, Oct 3–7 | Bogota, Columbia
ReFi Practitioners and Earth Regenerators from around the world are gathering in Barichara, Colombia, for a transformative collaboration in the design and creation of ReFi tools applied to the regeneration of an entire bioregion.
This event will take place October 3-7, 2022, in between two major web3/crypto conferences happening in Colombia:
Cosmoverse Medellín (Sept 26th-28th)
ReFi Barichara (OcT 3rd - 7th)
Devcon Bogotá (Oct. 11th-14th)
---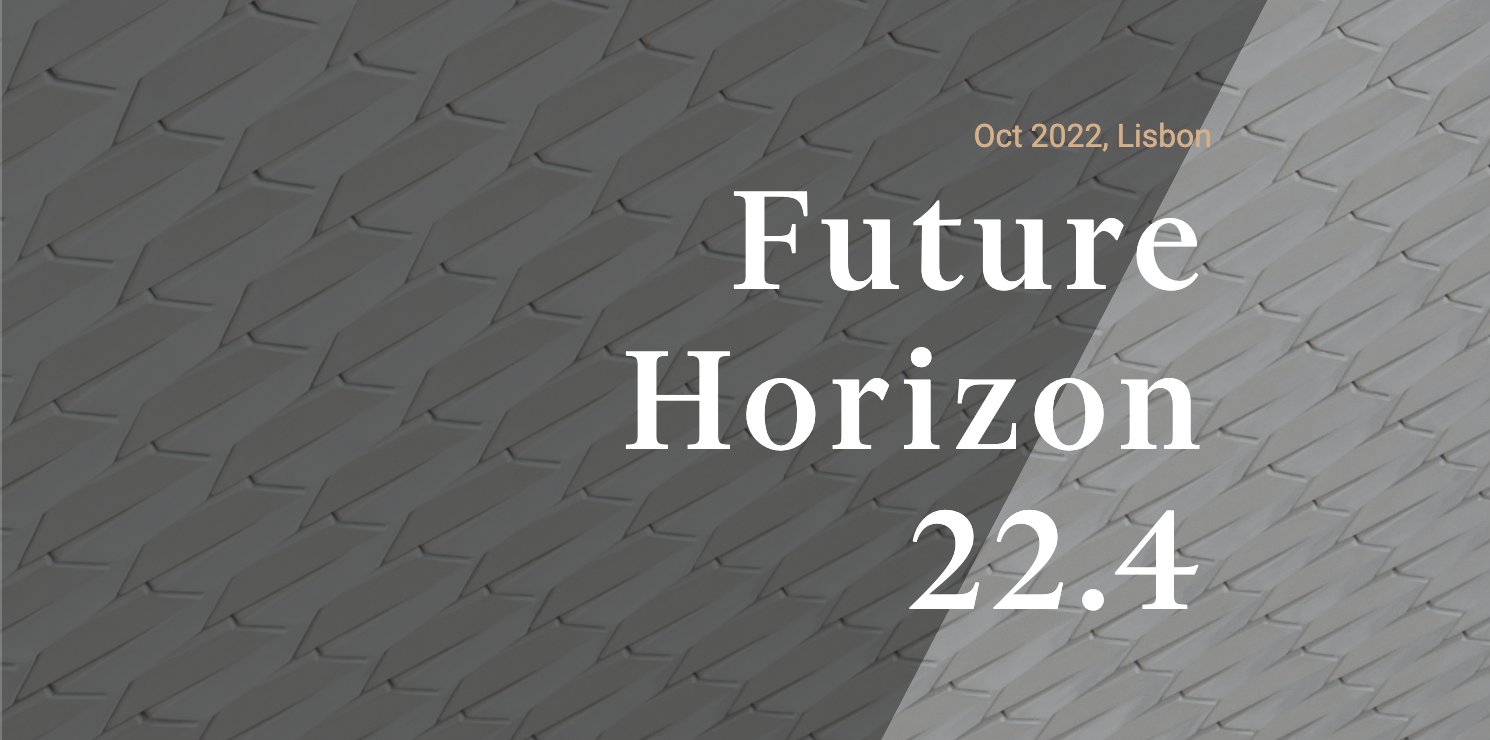 Future Horizon Lisbon
Our friends at Future Horizon are hosting a four-day event in Lisbon from October 26–29 2022. It's invite-only, so request yours below and join the amazing ReFi community forming in Portugal and beyond.