Sowing Seeds of Regeneration | ReFi Week Retrospective 🌱 ✨
From reforestation efforts powered by Silvi Protocol to the potential of EBF & Hypercerts in revolutionizing the ReFi landscape, this week was a glimpse of a regenerative world where people, nature, and technology thrive in harmony.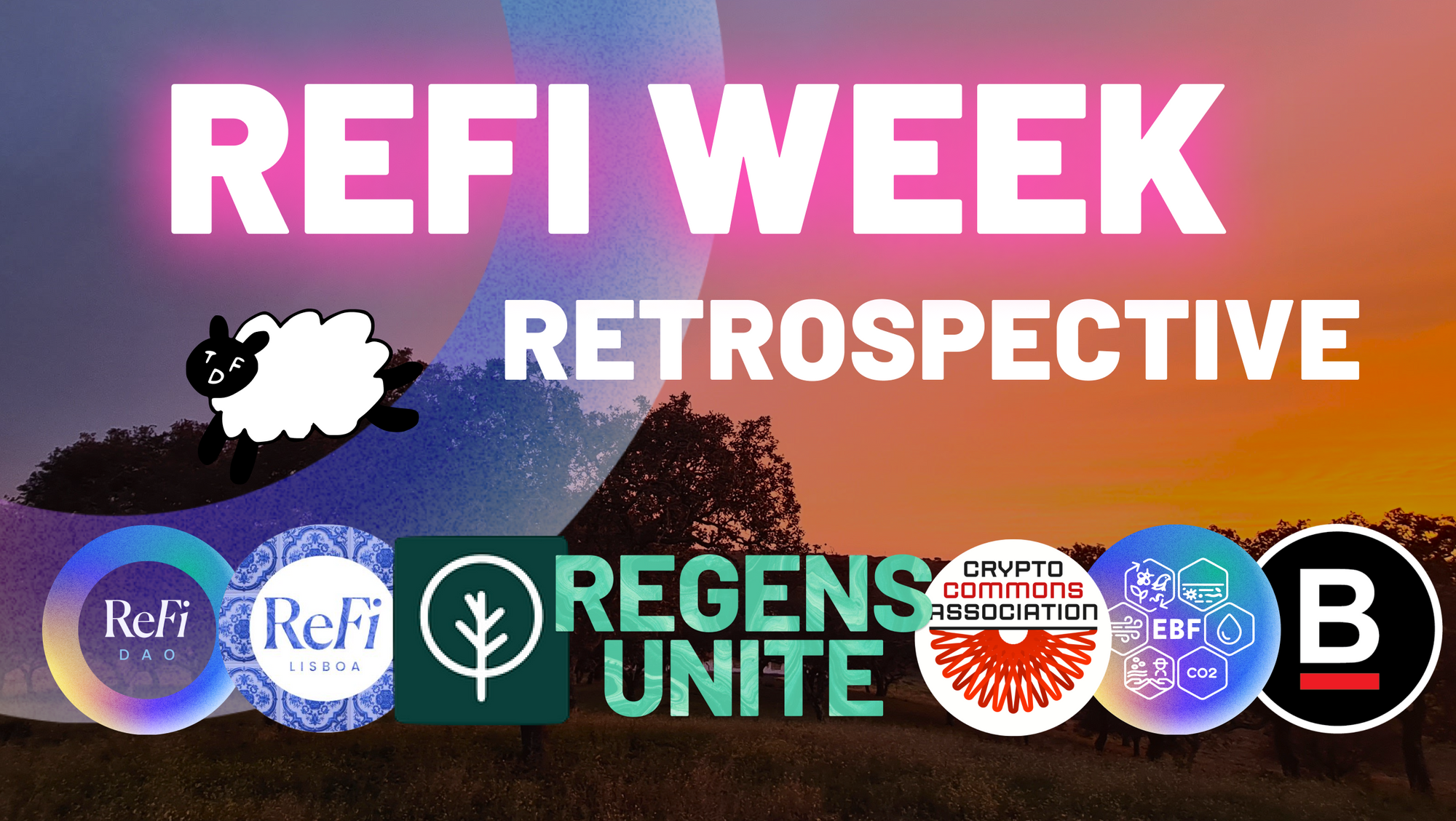 In an era of climate change and economic turmoil, the ReFi movement's commitment to reshaping the financial landscape and regenerating the planet has never been more critical. ReFi Week was a call to action for this cause. In collaboration with Regens Unite, Bankless DAO, ReFi Lisboa, Treegens, dMeter, Silvi Protocol, Crypto Commons Association and others, it was a week-long experiment that fused the digital tools of ReFi with in-real-life collaborations and tangible ecological impact. Here are some highlights 👇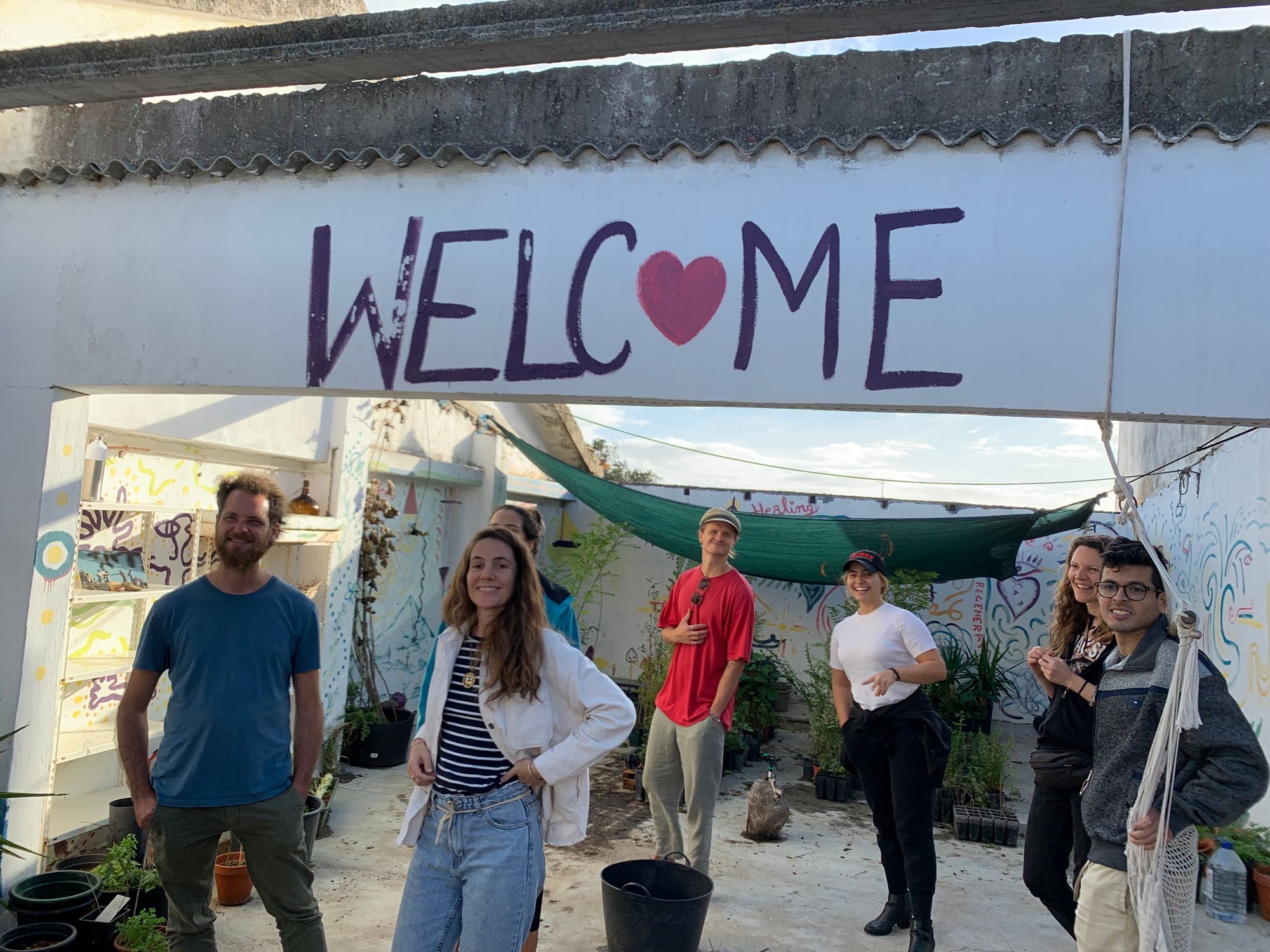 Regenerative Co-Living at The Traditional Dream Factory (TDF) 🐑
At the heart of ReFi Week was the Traditional Dream Factory (TDF), a regenerative village that enacts a seamless blend of community co-living, technology, and permaculture. TDF exemplifies the power of shared space to spark co-creation and foster a living laboratory for new ideas and solutions to emerge. During the week, Samuel Delesque shared his vision of expanding the work of TDF into a network of Regenerative Villages and ReFi Hubs across the globe, powered by OASA & Closer DAO.
Mass Tree Planting! 🌳
Over 40 participants embarked on a monumental project with the goal of helping plant 1000 trees at TDF. Sponsored by Silvi, this effort was an experiment in holistically regenerating an ecosystem while exploring the potential of blockchain technology and innovative methodologies to quantify and capture the value of our actions beyond traditional mechanisms.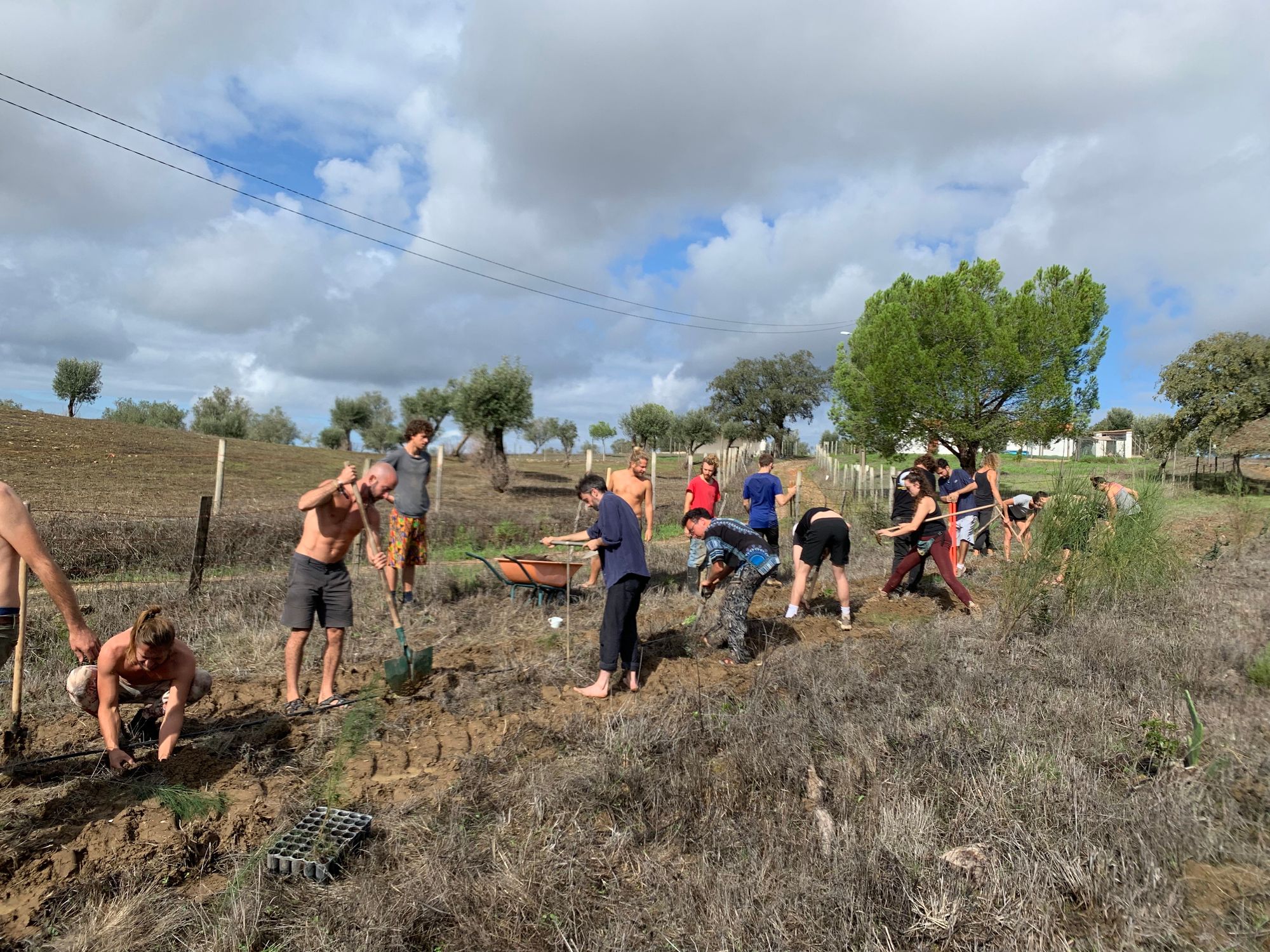 The planting process utilized Silvi's cutting-edge decentralized Measurement, Reporting, and Verification (dMRV) technology, where genesis claims were created through a combination of phone and drone ground-truth technology, capturing the initiation of our project.
Follow-up MRV events, utilizing cost-effective and replicable dMRV technology from dMeter's tech stack, will determine the success of these efforts in the years to come.
The project also intends to adopt Sunflower Ecotech's adaptive agroforestry methodology, with eco credits hosted on Regen Network's registry for the agroforestry areas not covered by the Open Forest Protocol.
Exploring Ecological Benefits ✨
Exploration of the Ecological Benefits Framework (EBF) was also a key part of the week. The EBF provides a structured and comprehensive methodology for evaluating impacts, extending beyond traditional metrics to encompass essential dimensions such as air quality improvement, water conservation, soil health enhancement, biodiversity support, equity promotion, and carbon sequestration.
This also led to an exciting announcement from Hack ReFi: In building towards their Regenerative Finance Hackathon at COP28, there is a new intention to align their efforts with EBF and push the movement forward together. 🤝
Minting Ecological Benefits with Hypercerts
Moreover, exploration of the EBF had broader implications for the ReFi movement as a whole. It set the stage for discussion of hypercerts and Gitcoin within the framework, opening up exciting possibilities for aligning projects and tracking progress. Led by Sophia Dew, a product contributor for both Hypercerts and Gitcoin, the exploration of new Impact Funding Systems took center stage as ReFi Week participants brainstormed innovative ways to utilize EBF, Hypercerts, and Gitcoin to create new systems for sustainability and ecological impact.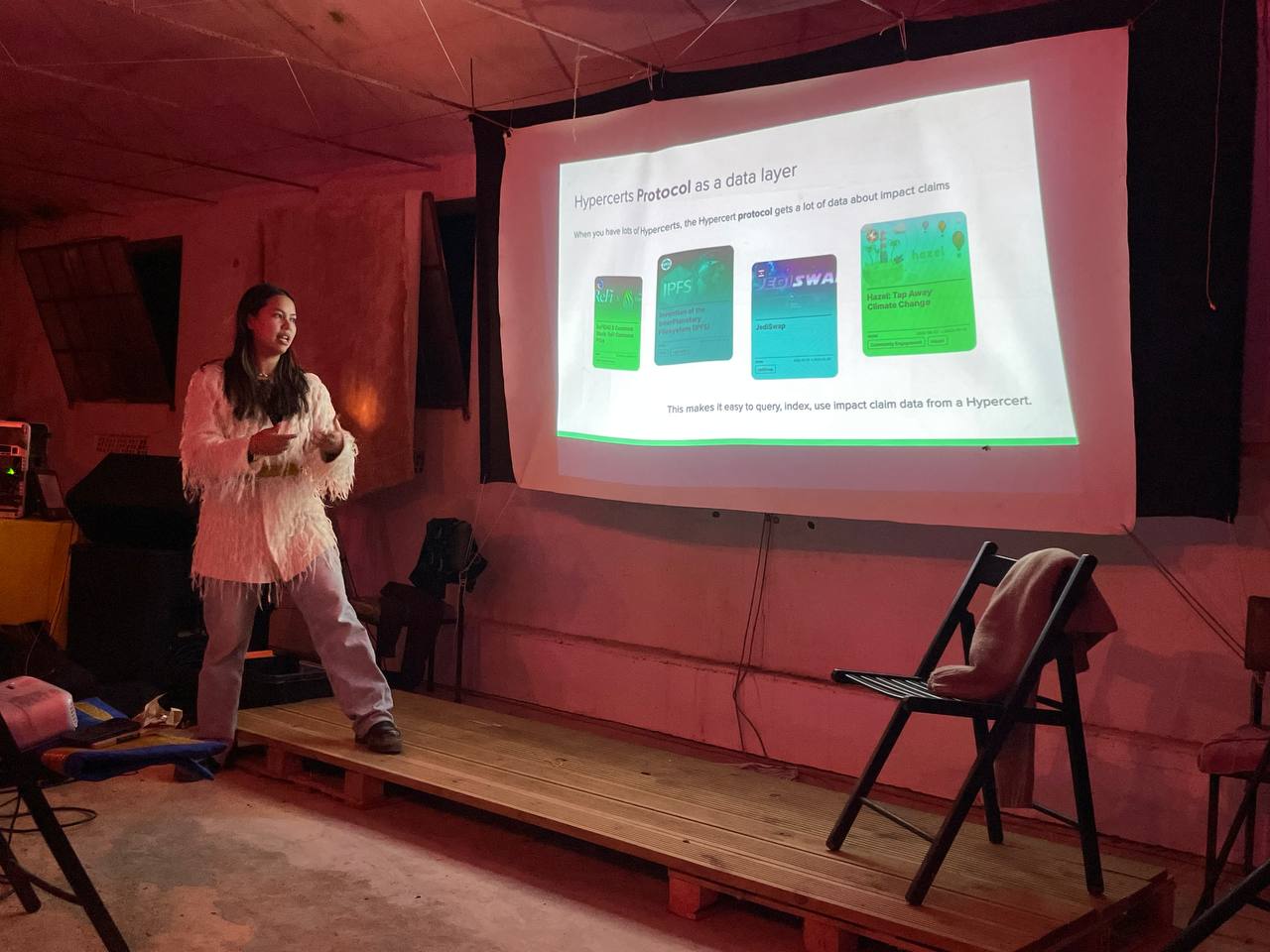 Reimagining ReFi DAO 💫
ReFi Week also marked the beginning of a new chapter for ReFi DAO.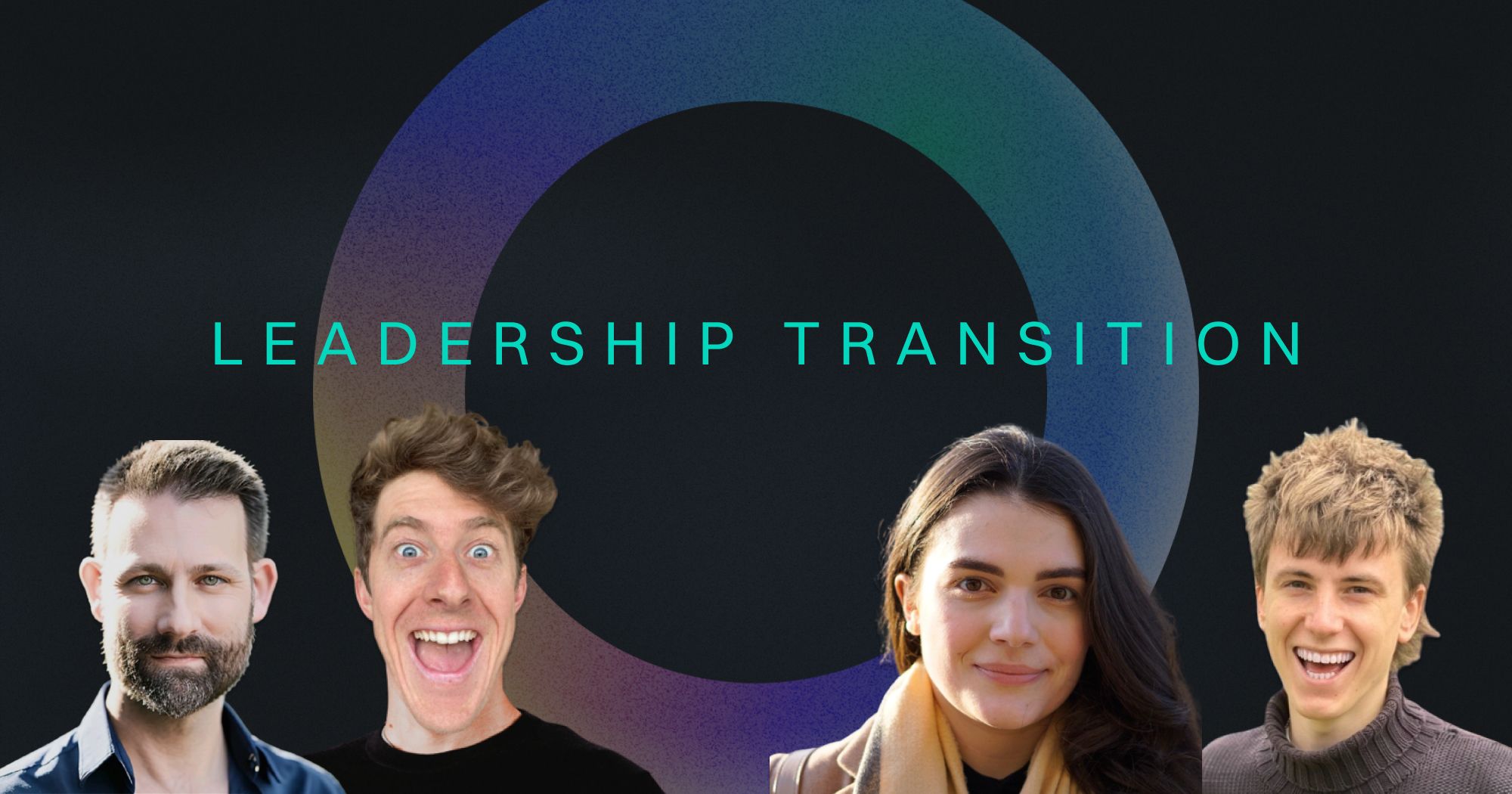 With the 40+ participants at ReFi Week, the focus was on co-creating the future of ReFi DAO together. A variety of workshops facilitated discussions on:
Together we explored the potential of ReFi DAO as a dynamic, action-driven community that connects regenerative DAOs, organizations, and communities. The integration of various entities like Regens Unite, Gitcoin, Bankless DAO, Silvi Protocol, Treegens, dMeter, and others within the ReFi ecosystem further demonstrated the potential for synergistic collaboration in advancing the movement towards a thriving future.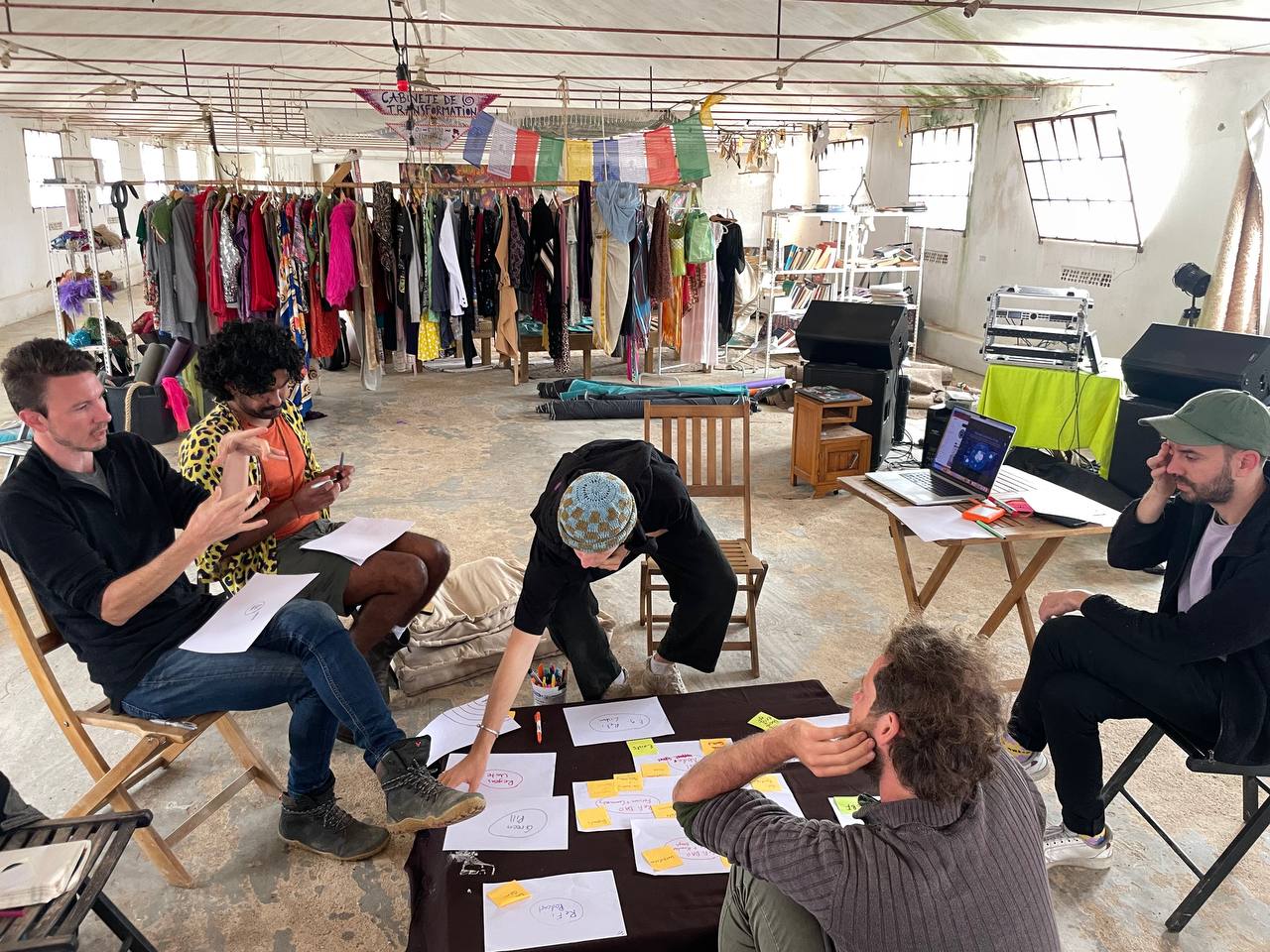 Post-Capitalism and the Commons
With a diverse exchange of ideas and perspectives, and led by thought-leaders such as Josh from Blockchain Socialist and Giulio from the Crypto Commons Association, deep conversations explored the intersection of Web3, ReFi, CoFi Post-Capitalism, and the Commons, shedding light on the potential for transformative change in financial systems.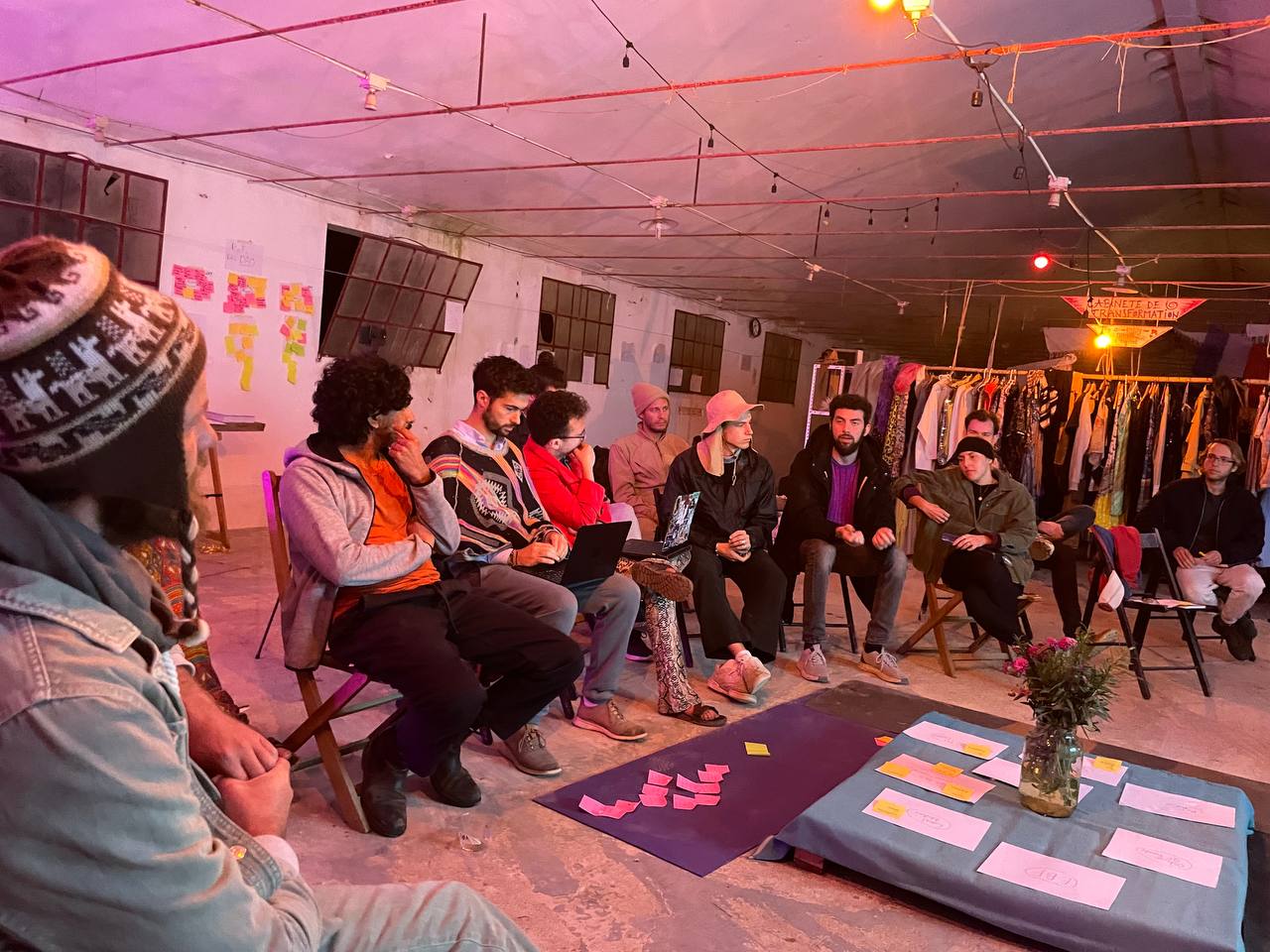 Regeneration inside and out
In the spirit of 'regeneration begins within', the week was also packed with rejuvenating and mindful practices to enhance our collective compassion, well-being and care for one another and the planet at large. Participants engaged in daily yoga sessions, regular check-ins, breathwork exercises guided by John, and meditation sessions with Eve of Apple Tree Meditation. Additionally, Timothée led a disc0punk experiment - a cultural reprogramming experience, moving from cyberpunk to solarpunk on tracks like "Didgeridoo" from Aphex Twin and early 80's disco/punk artists.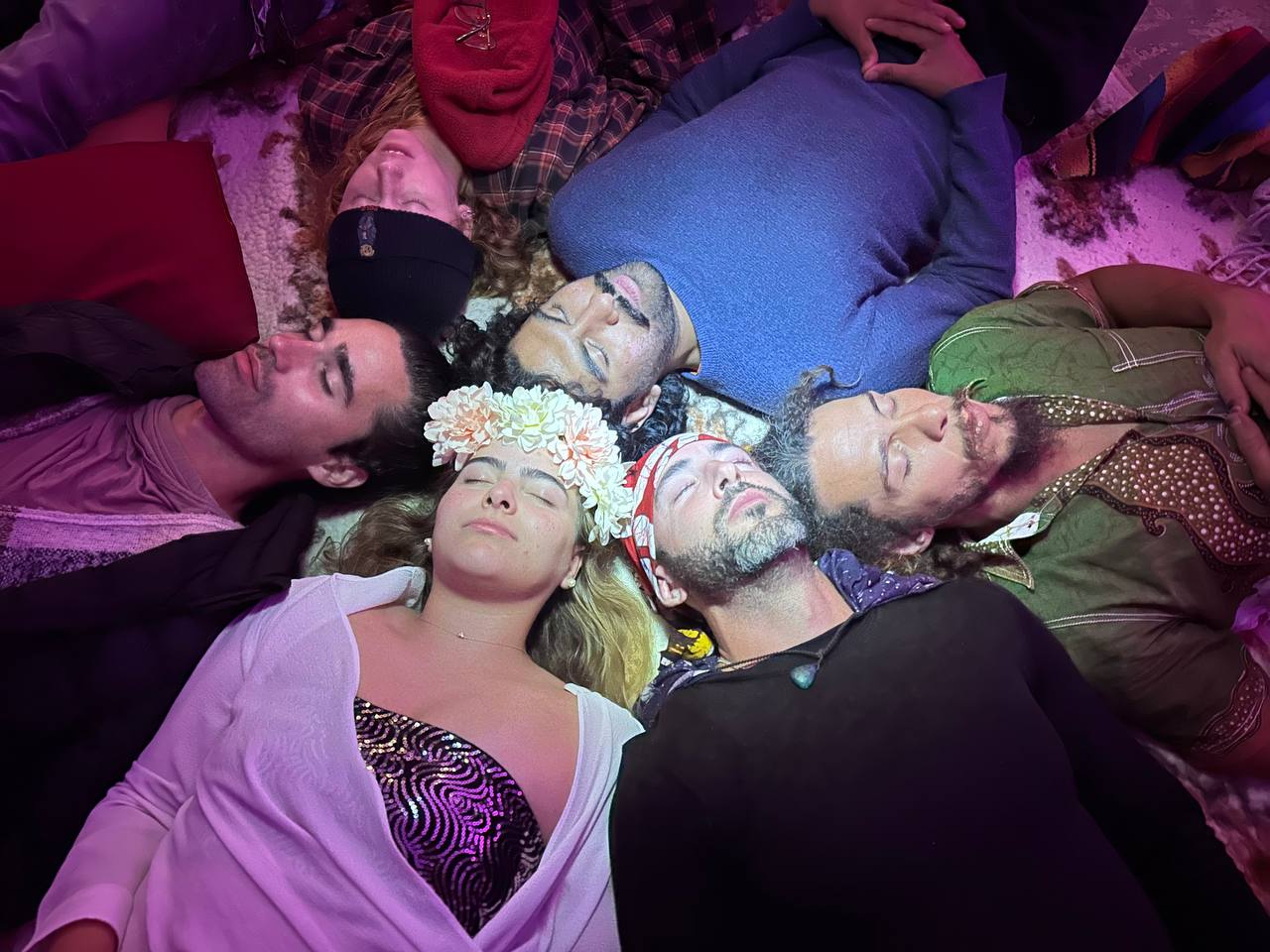 Uniting through these practices supported us in connecting & discovering how we can support each other in the ReFi space and move forward as a cohesive movement. Through these expressions, a plethora of inspirations and ideas emerged, including the potential for dedicated spaces where women of ReFi can connect, share, and grow together.
Looking Forward: A Shared Vision for a Regenerative Future
ReFi Week 2023 was a testament to the power of collaboration, innovation, and regeneration in addressing environmental challenges. In a world facing extractive practices, climate change, and instability, ReFi stands as a beacon of hope, driven by leaders determined to create a better future. As the movement evolves, it holds the potential to fortify local nodes, connect online communities, and usher in a thriving global regenerative society. Lets grow 🌱
Subscribe to the blog for updates and opportunities to get involved in upcoming Forums, Local Node programs, and Gitcoin grant rounds. And check out the linktree below for other ways to level up 👇