Rising From The Depths - Andy Kirchner's Story Of Regeneration In Curaçao │ S3E10 🎧
Introducing "Regenerative Stories", a new format of ReFi Podcast where we dive deep into the lives of the ReFi leaders. This episode unveils Andy's journey from loss to leading regenerative change, blending personal healing with global action.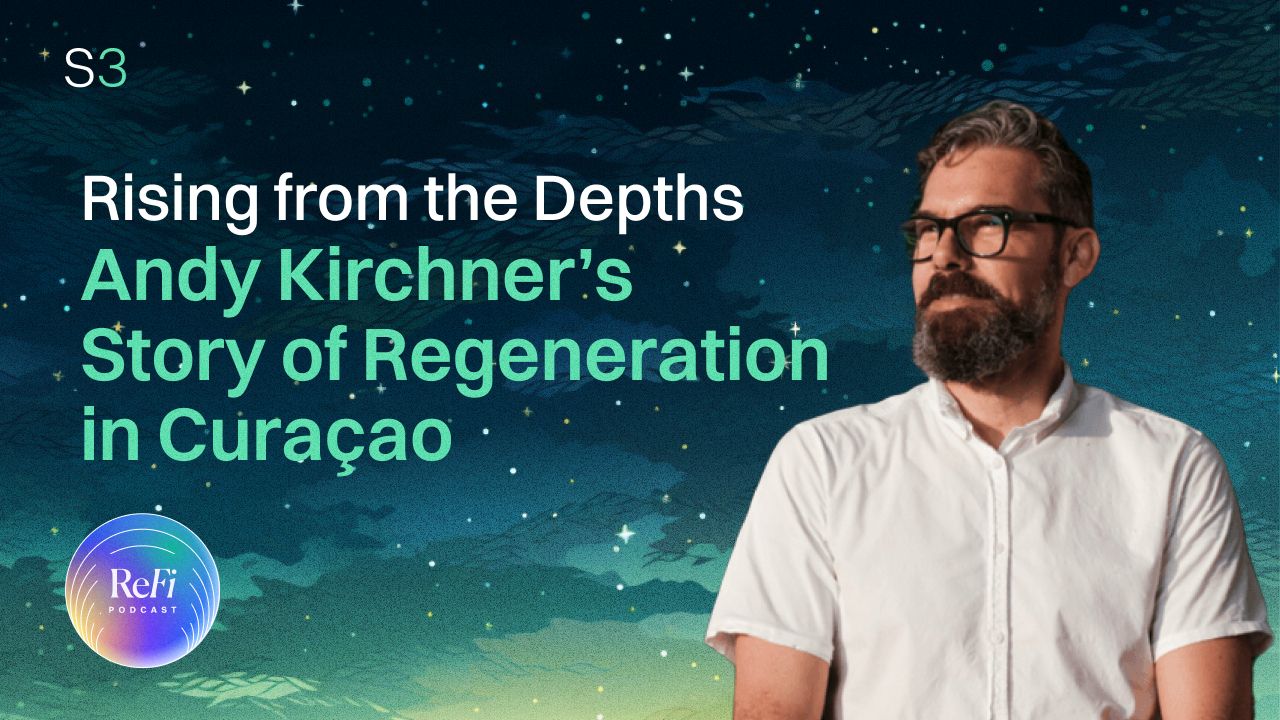 Welcome to a special episode of the ReFi Podcast. We are excited to share with you a new format, "Regenerative Stories" where we dive deep into the lives of the leaders in the ReFi movement, exploring the deep concept of connection between personal healing and global sustainability.
In this episode, we're delving into the life of Andy Kirchner, facilitator at Kolektivo and leader in the ReFi movement whose childhood tapestry was woven with diverse cultural threads with his life in Holland and Curaçao.
Andy's journey unfolds through the recounting of an agonizing accident, a raw and visceral turning point that led him down a path of profound loss and, ultimately, to a place of rebirth. His is a story of rediscovery, a quest to find himself beyond adversity, to connect with the cycles of life that renew community and nature.
---
The Cultural Mosaic of a Global Citizen
Andy's reflections on identity resonate with many who find themselves at the crossroads of cultures. "Born in Curaçao, raised by the world," he says, encapsulating the complexity of his multi-cultural upbringing. The dichotomy of identities - Latin, Curaçaoan, Dutch - presents an early life crisis not uncommon for those with mixed heritage. In the Dutch village of Sassenheim, Andy faced the stark reality of being different.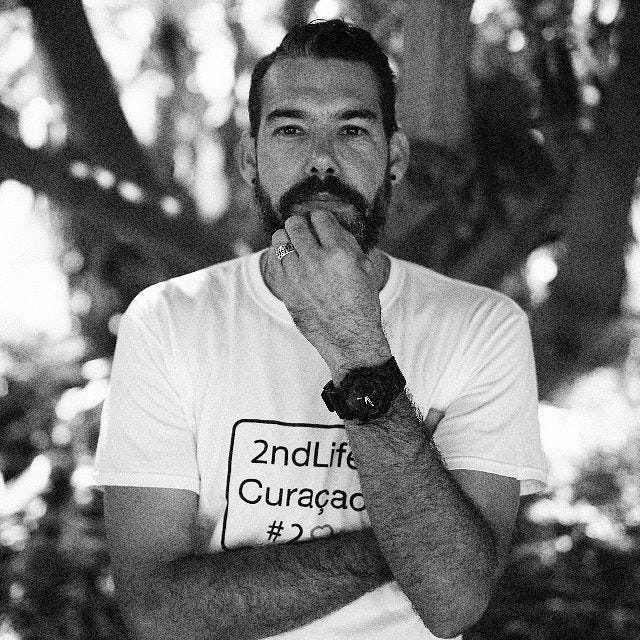 ---
This episode covers:

[00:00:58] Introduction to Regenerative Stories
[00:03:04] Andy's Life Growing Up
[00:06:07] "I Was Born Poor, And I Will Die Poor"
[00:06:27] The Day When Everything Changed
[00:13:02] Give Yourself The Time To Breathe
[00:13:44] Fighting With The Demons
[00:18:14] Acts Of Service
[00:18:44] The Recycled Pirate
[00:22:31] A Moment To Think With Your Hands
[00:23:49] Getting Started In Web 3
[00:26:00] Building Kolektivo
[00:28:16] "Don't Fight What You Can't Win"
---
The Recycled Pirate
Andy's story of personal renaissance gains even more depth as he adopts the mantle of "The Recycled Pirate." No longer defined by his limitations, he redirected his attention toward creating sustainable art from discarded materials. With his hands, he crafted lanterns from cans, punctuating each with holes that not only let the light through but also allowed Andy to pierce through his own darkness, one dart at a time.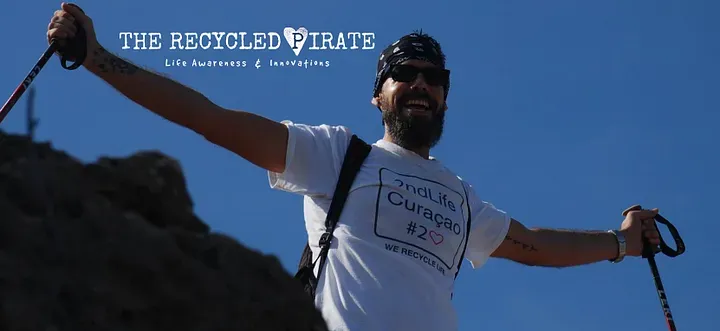 ---
Legacy of Endurance
Andy's story converges with the principles of coral reef resilience—how to create systems that are not only sustainable but can regenerate and thrive. He drew parallels to his own life, ensuring that whatever he built would not just survive the trials of time but outlive them. By collaborating with Luuk Weber, Andy discovered the world of Web 3, DAOs and blockchain for impact. And that's how Kolektivo was created.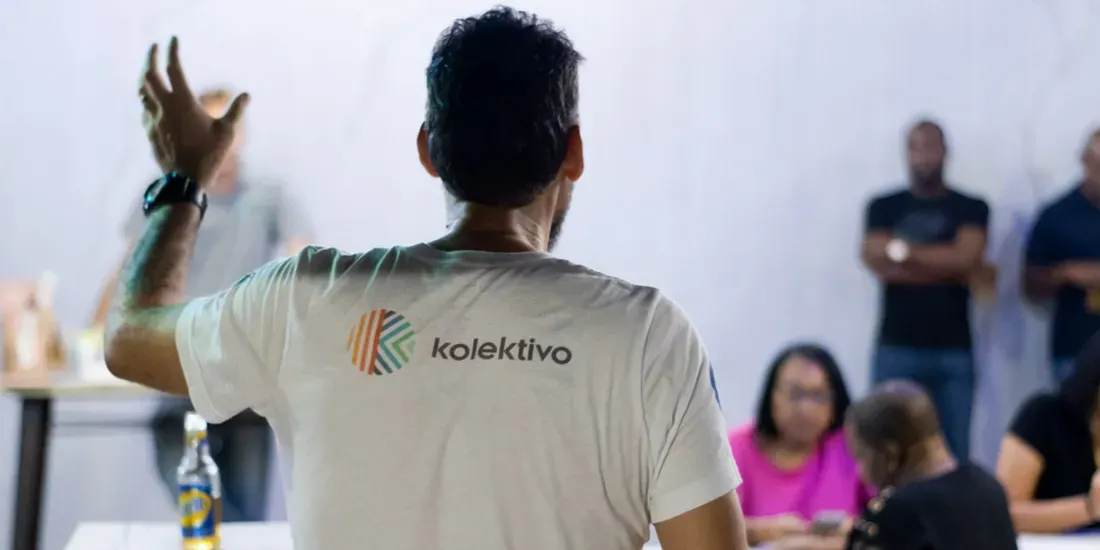 ---
An Invitation to Rise
Andy's odyssey from an accident to becoming a beacon of hope and sustainability is more than inspirational—it's a testament to the human spirit's capacity for transformation. In the darkest depths, he found his light, and with it, he illuminated a path for us all: to rise, regenerate, and redefine our place within the community and the larger tapestry of life.
---
Join the Conversation 🌟
We'd love to hear your thoughts on this new format of ReFi Podcast, sharing Regenerative Stories.
Join the conversation and share your story on Twitter and LinkedIn. What was the spark that motivated you to build a better future for all?
If you liked this episode, we'd be incredibly grateful for a five-star rating on your podcast platform of choice! Thank you. 💚