Earthquake Donations & The Importance of Diverse Founders 🙏 | Roundup #53
Earthquake relief in Syria & Turkey and the power of crypto to mobilize global communities + the latest news, updates, jobs, and events in ReFi and beyond!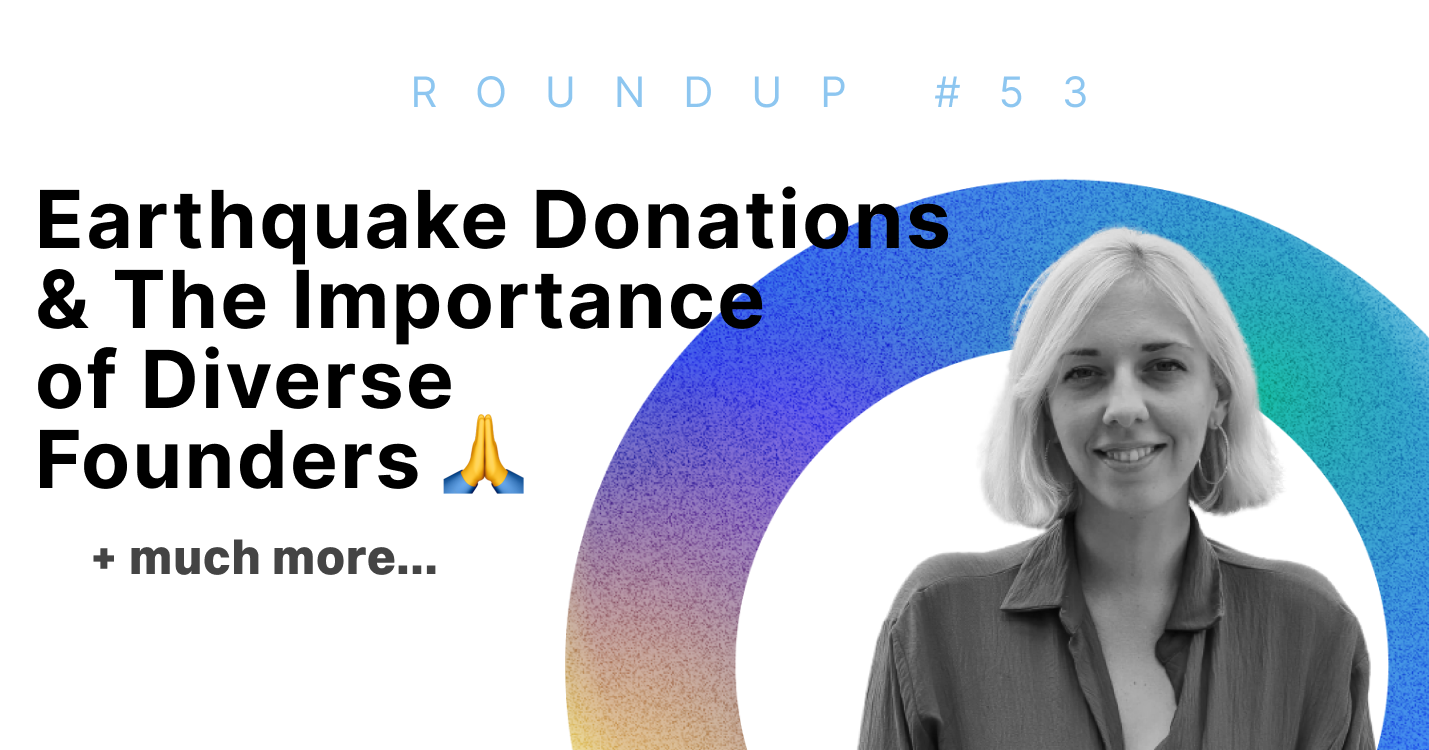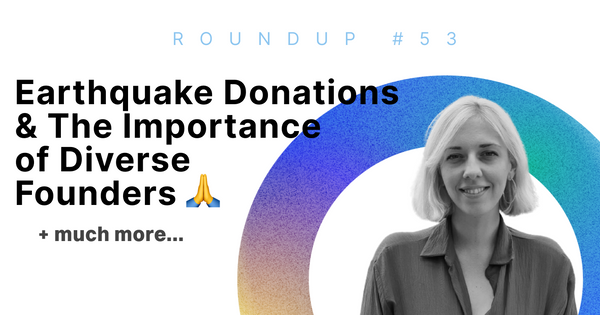 Happy Monday, regens! 👋
Tereza Bízková here with this week's roundup. I'm a tech writer, journalist (also writing a book on NFTs for good!), and the Ecosystem Communications Manager at Topl, the layer-zero blockchain protocol built to drive sustainable and inclusive growth. 🌱
In this week's edition, we'll be talking about crypto donations to support earthquakes in Syria & Turkey, and as always, we'll be sharing top news, events, and jobs from the ReFi world and beyond. Let's jump right in. 👇
---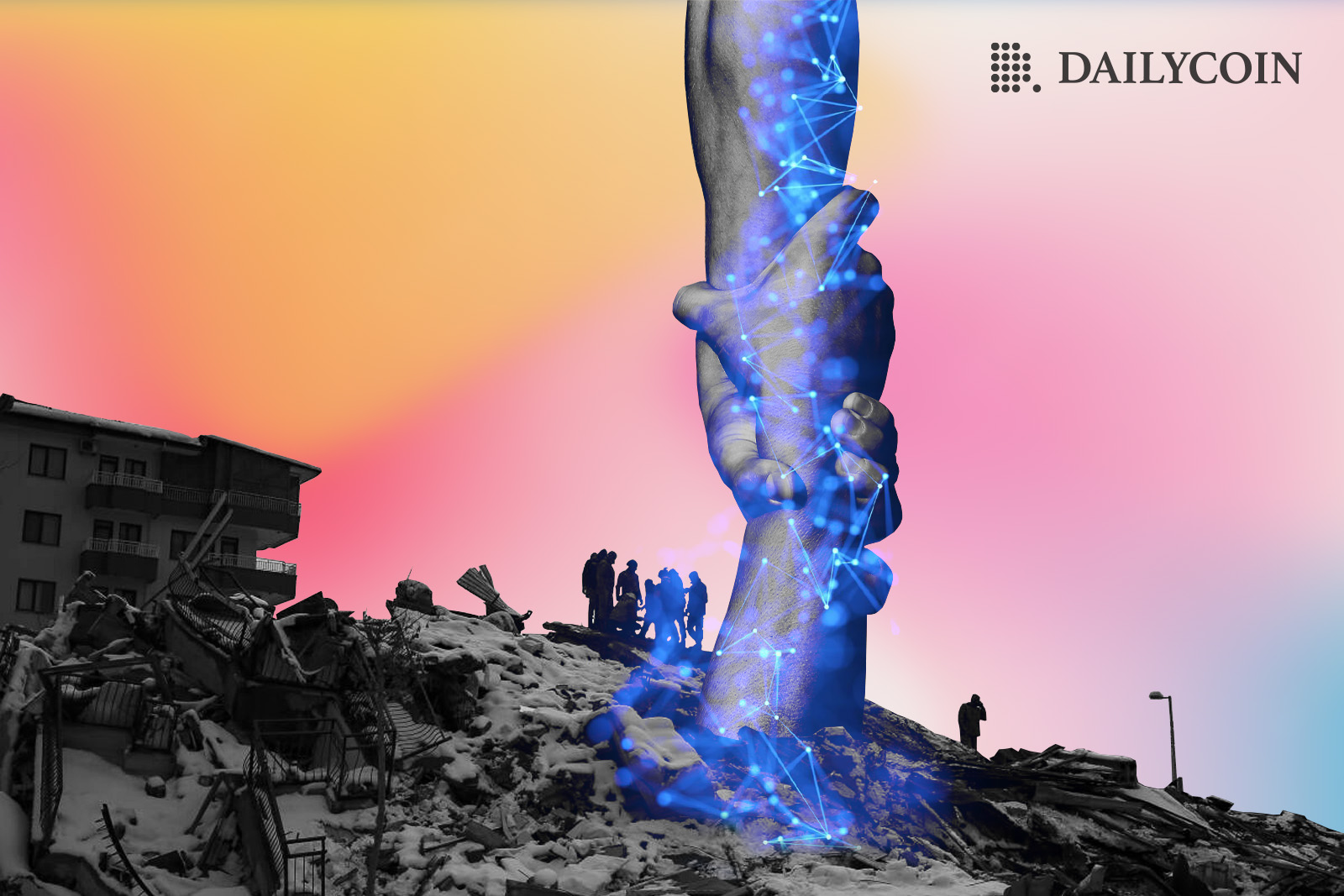 Over $5.9m in Crypto Donations for Earthquake Relief 🕊️
On February 6, Turkey and Syria were hit by devastating earthquakes, resulting in a death toll of over 47,000. Yet in the wake of this tragedy, there has also been an enormous wave of global solidarity, and after use in Ukraine (dubbed "the world's first crypto war"), cryptocurrencies have shown to be an effective tool to help those in need.
When a natural disaster hits, there's no time for "within the next five business days". And if you add painful exchange rates, wire transfers simply aren't the best option. But to support a cause effectively, there is one key question to address:
How do I know that funds will get to those who truly need them as quickly as possible?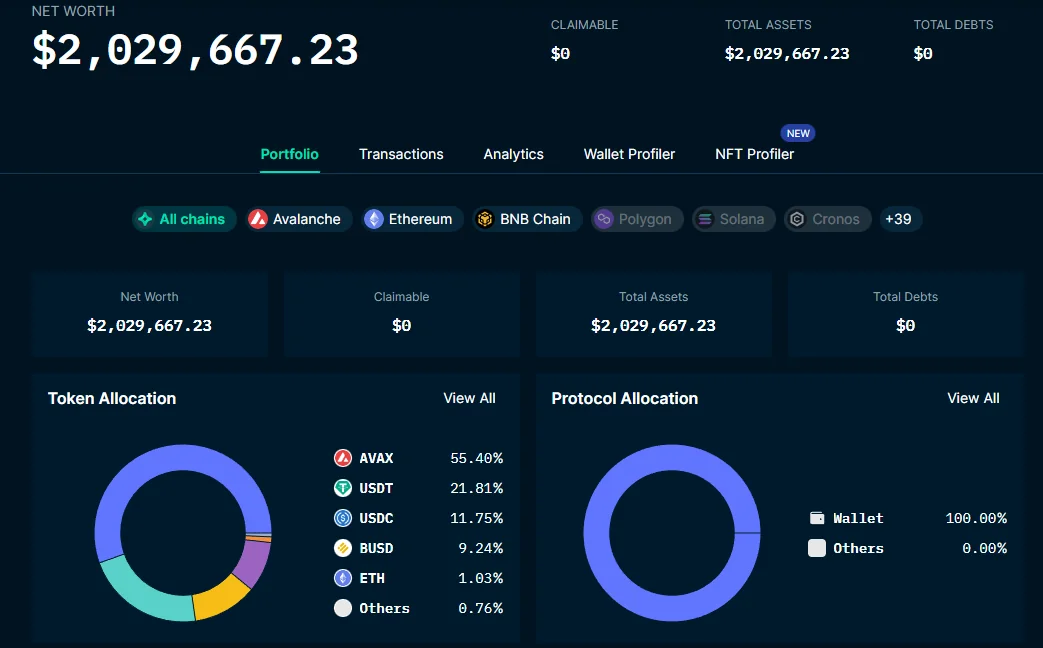 On-chain transaction provides immediate transfers and transaction traceability, proving that a donation landed in the wallet it was supposed to. For these reasons, apart from the mere fact that more people now own crypto than ever before, the crypto donations for Syria and Turkey have already exceeded $5.9 million.
Donations from big exchanges 🏦
A huge chunk of the donation came from crypto exchanges. One of the biggest donors, Binance CEO Changpeng Zhao, shared on Twitter that BNB would airdrop worth $100 to all Binance users in 10 cities impacted by the earthquake—identified by proof of address.
Other donors include The Avalanche Foundation ($1 million), BtcTurk ($318K), ByBit ($100k), and many more.
QF for disaster relief ⛑
Another emerging trend in aid is the use of blockchain-enabled quadratic funding (QF) that includes a matching pool to incentivise additional donations.
Giveth has partnered with projects, including Gitcoin, Inverter Network, and Supermodular.xyz to match $25k fundraising goal in a quadratic funding round that runs until March 20 to support NGOs providing humanitarian aid in southern Turkey.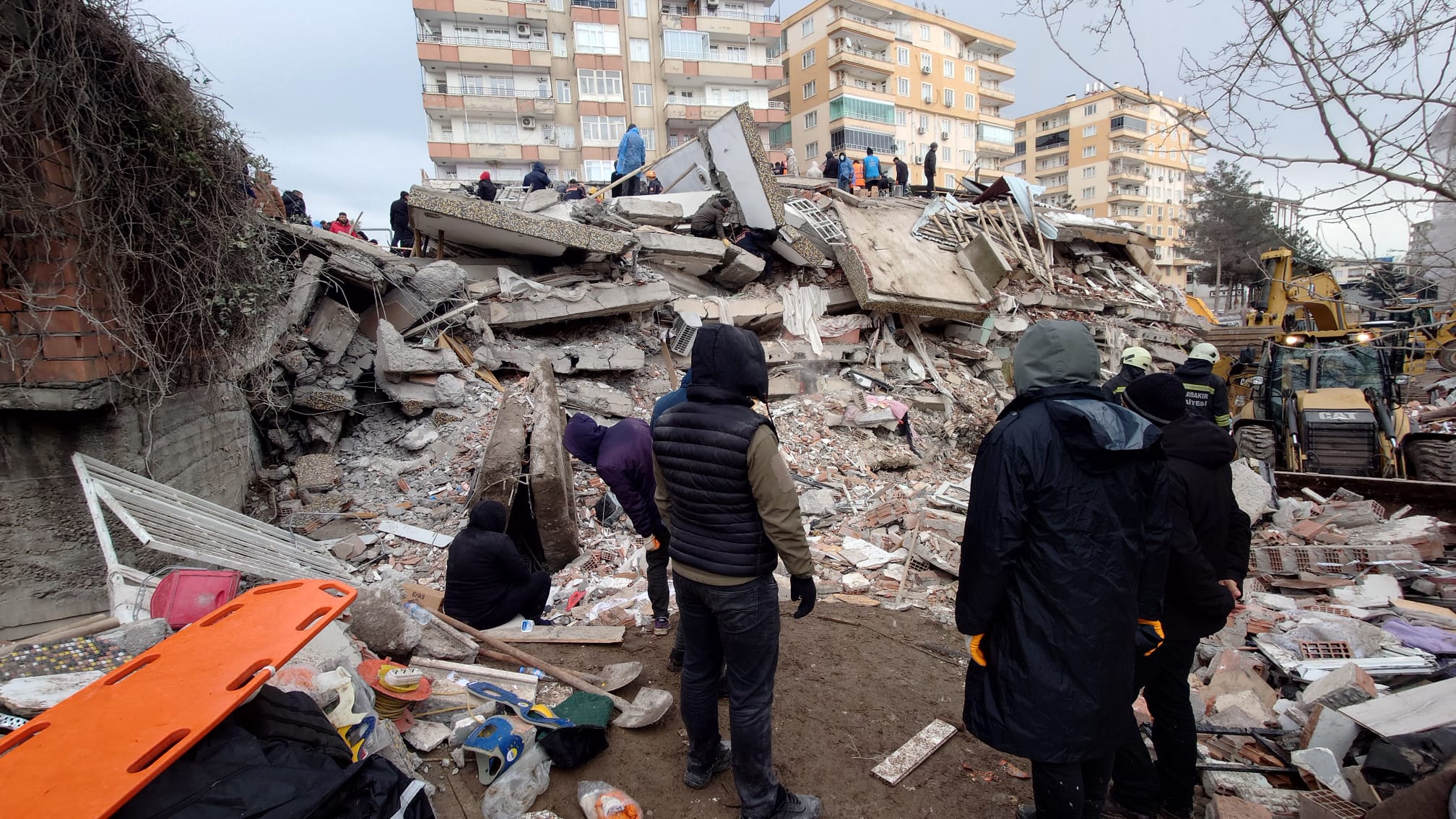 Support and verify 🕵🏻‍♂️
It's amazing to see the enormous support from the crypto community. At the same time, we must also always stay vigilant for bad actors.  Just a few days after the earthquake, there was a surge of emotive messages linked to fake wallet addresses trending on Twitter. To support the cause, always verify information or utilize trusted platforms like The Giving Block, which started a page dedicated solely to Syria and Turkey.
Our hearts go out to the people & communities effected by these disasters, and a huge thank you to all the regens providing love & support 💚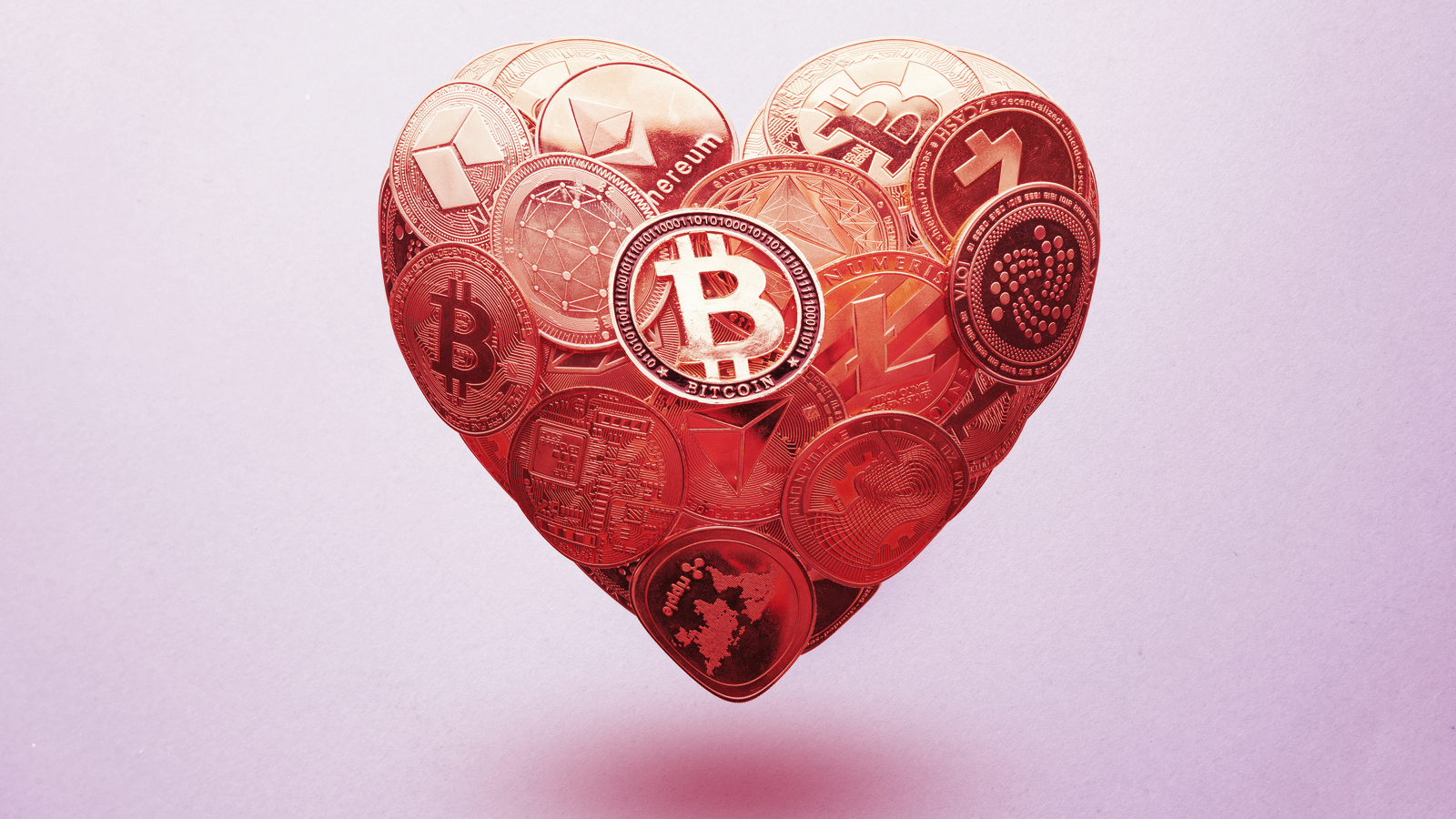 ---
🔥 Projects of the Week
A showcase of top voted projects from the ReFi DAO website!
View More
Here are the top 5 most voted projects of the week at refidao.com: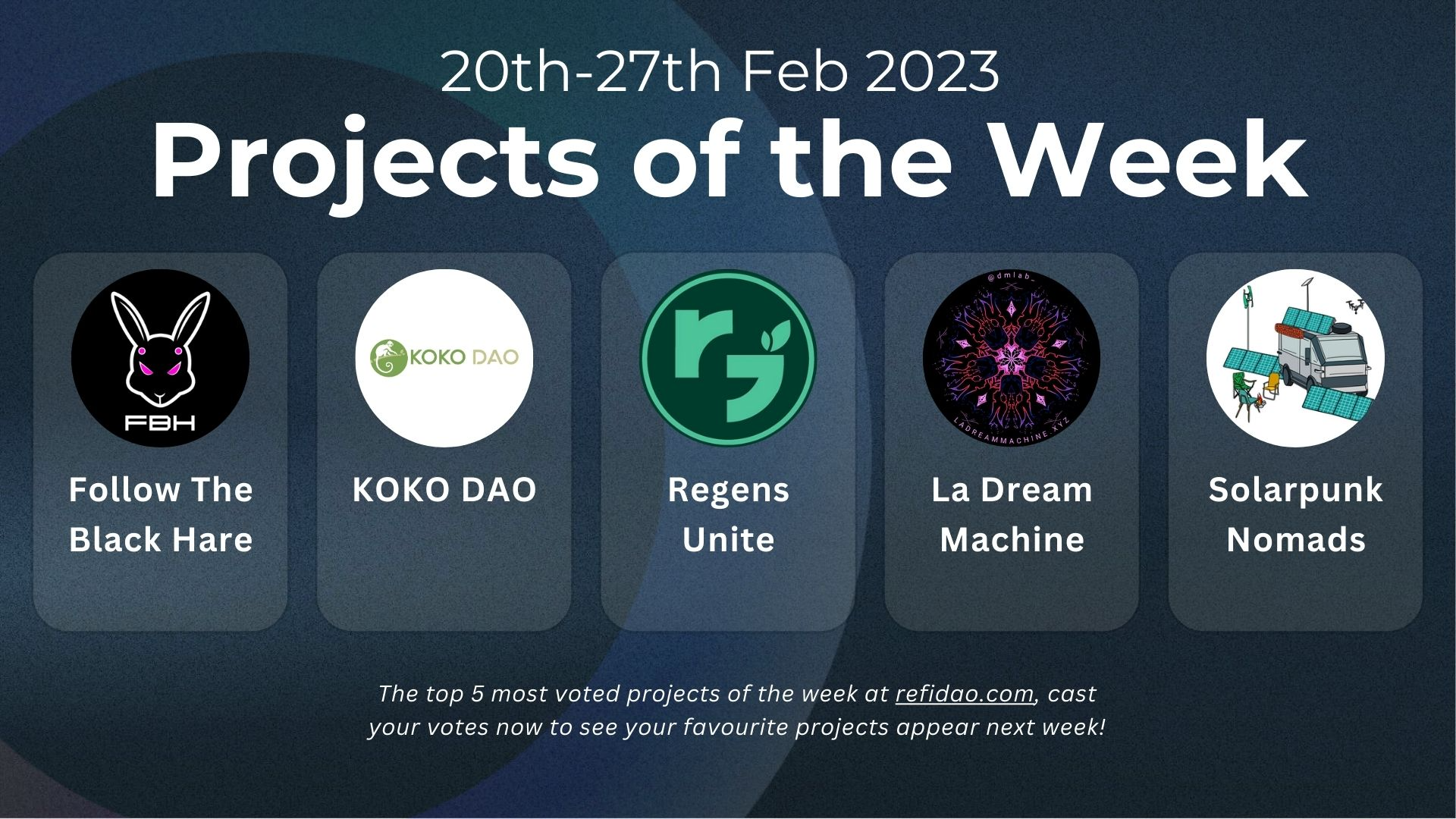 *Projects included in roundup #52 are not counted this week!
Votes have now been reset so head over to refidao.com, make an account, and show some support to your favourite projects in the ecosystem this week! 💚
---
Add your ReFi Project! 👇🏽
Have a project you want to add to our database? Click the button below to submit an application!
---
ReFi Podcasts 🎙️
Top audio and video content from creators across the web 😊
The importance of diverse founders in the fight against climate change
In this episode of Brave New Earth, the host, Harry MacKenzie, speaks to Mandy Nyarko MBE, the Founder of Startup Discovery School. Together, they discuss why intersectionality is critical to solving climate change and also touch upon other interesting topics, including launching climate tech accelerators or investing in Africa. 🌍🙌
Listen on Apple, Spotify, or YouTube.
ReFi Grants Roundtable
We recently hold another ReFi Grants Roundtable session to share current and upcoming Grant Opportunities in the ReFi space. If you missed it, check out the recording below 👇
Other 🔥 podcasts on our radar:
---
ReFi NewsBites 🗞️
The latest updates across ReFi Twitter and beyond...
Hong Kong issues $100 million first-ever tokenized green bonds 🧾
Last week, the government of Hong Kong issued 800 million Hong Kong dollars in tokenized green bonds under its Green Bond Programme. These were the first tokenized green bonds in the world issued by a government.
Analysts have noted that the launch of these green bonds represents a crucial step toward the development of sustainable finance globally and signals a growing adoption of blockchain technology in the financial industry. 💪
The SWIFT of carbon credits? 🏦
Thanks to Klima DAO's weekly update, we came across the news about Carbonplace funding. A testament to growing institutional interest in the digital carbon market, 9 of the world's most prominent banks have invested $45 million in the digital credit trading platform, Carbonplace.
Carbonplace connects buyers and sellers of carbon credits through their banks. It will utilize the funds to scale its platform, grow the team, and expand services to other banks and carbon market participants, including registries and marketplaces. This is an excellent thread about what Carbonplace aims to achieve:
Also on our radar this week
---
ReFi Events 🪩
Get your ReFi on with friends in-person and online...
View more
Looking Forward 📍
Some of the exciting events coming up soon... Make sure to grab some tickets and support the ReFi regenerative renaissance wherever you are from!
OnSet 2, Klima DAO 🌳
(March 7, 2023, 16:00 UTC, Online): The digital carbon market is evolving and offers an unprecedented opportunity to accelerate climate finance globally. Tune in for an engaging discussion about its transformation.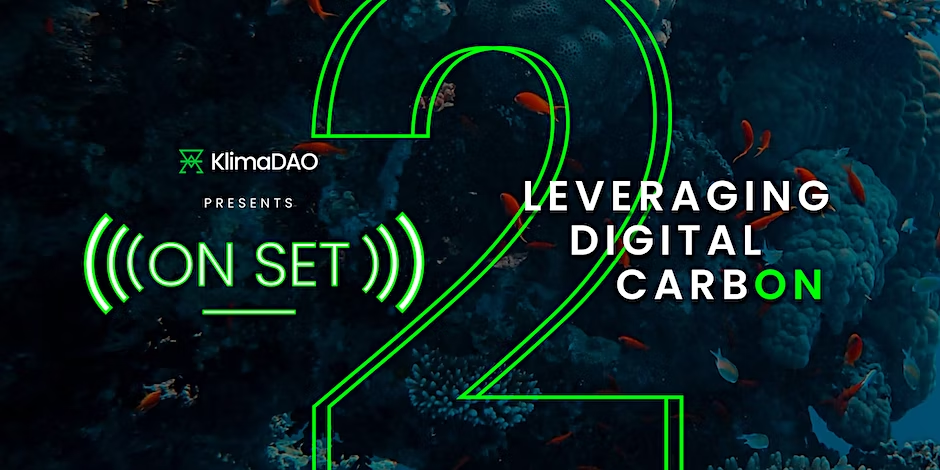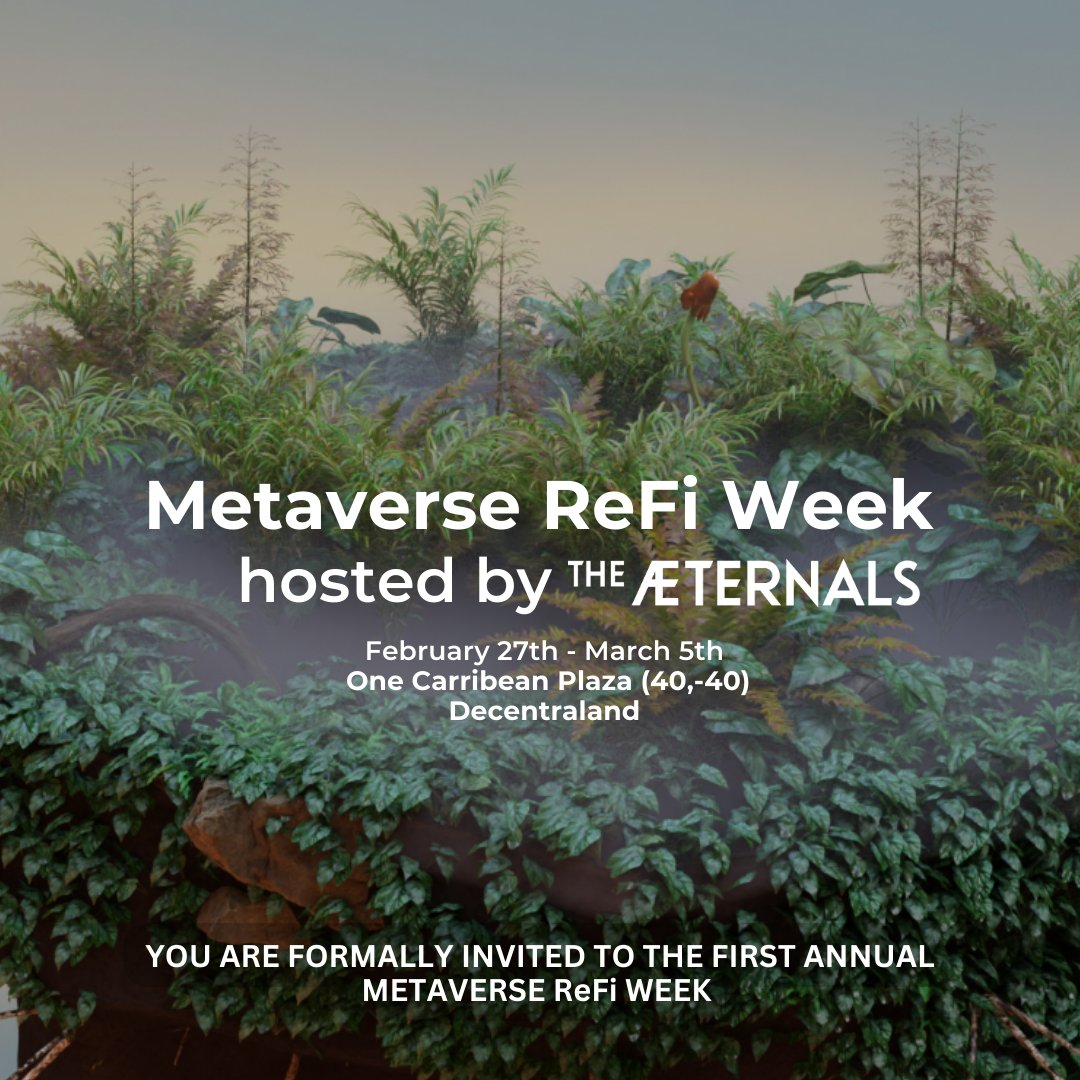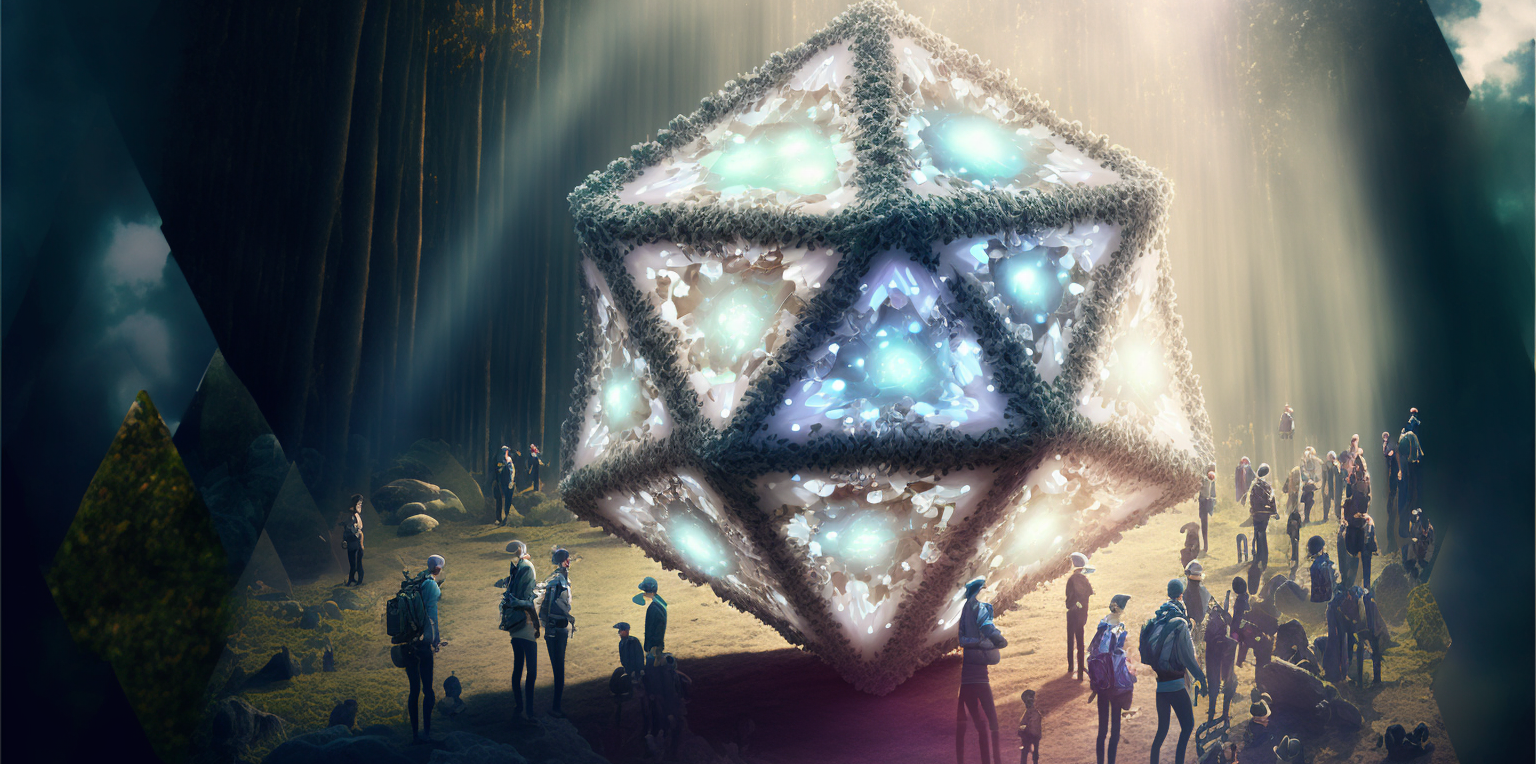 Sustainable Blockchain Summit (SBS) virtual hackathon 👨‍💻
(Ideation phase: February 20-March 5; prototype phase: March 6-April 2; Hackathon finale: April 13,: Hybrid): The event brings together sustainability gurus and developers to build new solutions at the intersection of web3 and the environment. Coding experience is welcome, but not required!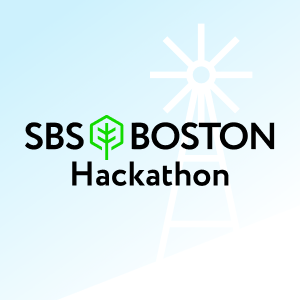 Retrospectives 👀
Highlighted discussions from some of the exciting ReFi events across the globe and through the interwebs. 🕸
Blockchain: Circle: Regenerative Finance (ReFi) - The technology behind it and its future possibilities ✨
Hosted by the Zühlke Group, Frankfurt School Blockchain Center, and Riddle&Code, the event gave a great overview of ReFi and its future possibilities to big corporations who are interested in how blockchain technology could provide better infrastructure for the carbon market.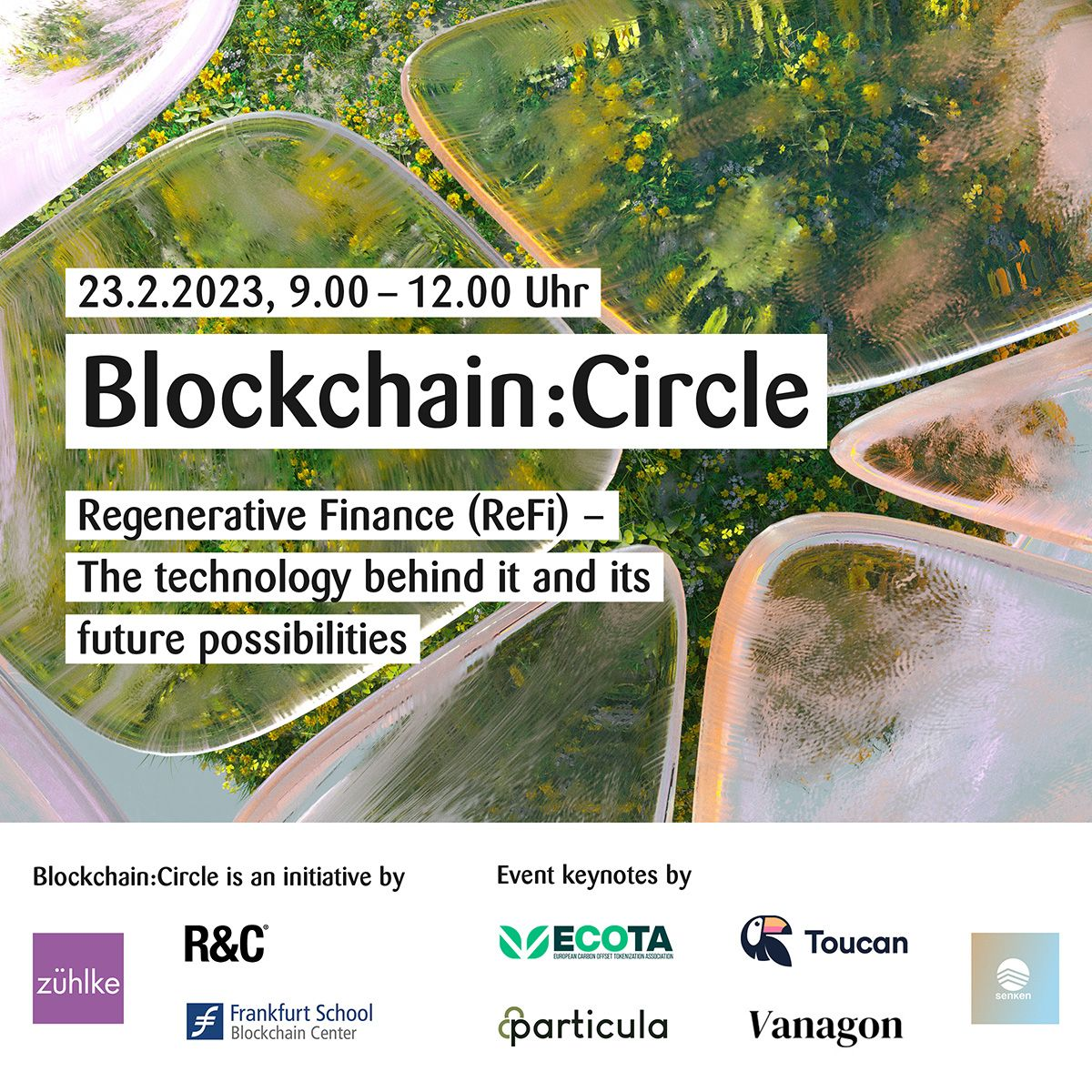 ---
Add your ReFi event! 👇🏽
Got a ReFi, crypto, or climate event coming up and want to have it featured in the newsletter? Add yours to ReFi Spring!
---
ReFi Jobs 👩🏽‍🚀
Find your next gig at a leading ReFi venture...
View more
New gigs from the ReFi world! 👇
Also, keep an eye out for the ReFi Jobs platform for more future listings.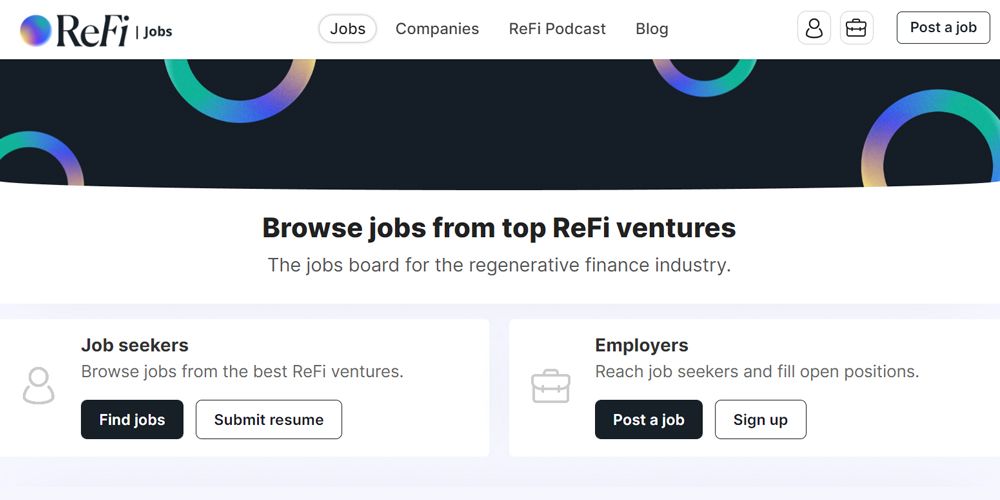 ---
ReFi Newsletters 🗞
See other amazing newsletters from the ReFi Community.
Here is an awesome newsletter that caught our attention this week:
CryptoGood by Deepa Chaudhary - Deepa has done a fantastic job reviewing the mission statement of over 70 impact DAOs to categorize them into five groups. Let's take a look at what they are:
---
Thank you! 🤩
For being a part of the ever evolving movement to create a radically better future...
⚫
Thanks for reading this week's edition! If you're at EthDenver next week, make sure to connect with fellow regens! 🌱🤗
Have a fantastic weekend, friends & we'll see you again next week!
Enjoyed this newsletter?
We would be super grateful if you could help spread the word about ReFi by clicking the button below: