Collective Consciousness Shift 🌌🔮 | Roundup #61
Collective Consciousness Shift with ReFi + the latest news, updates, jobs and events in ReFi and beyond!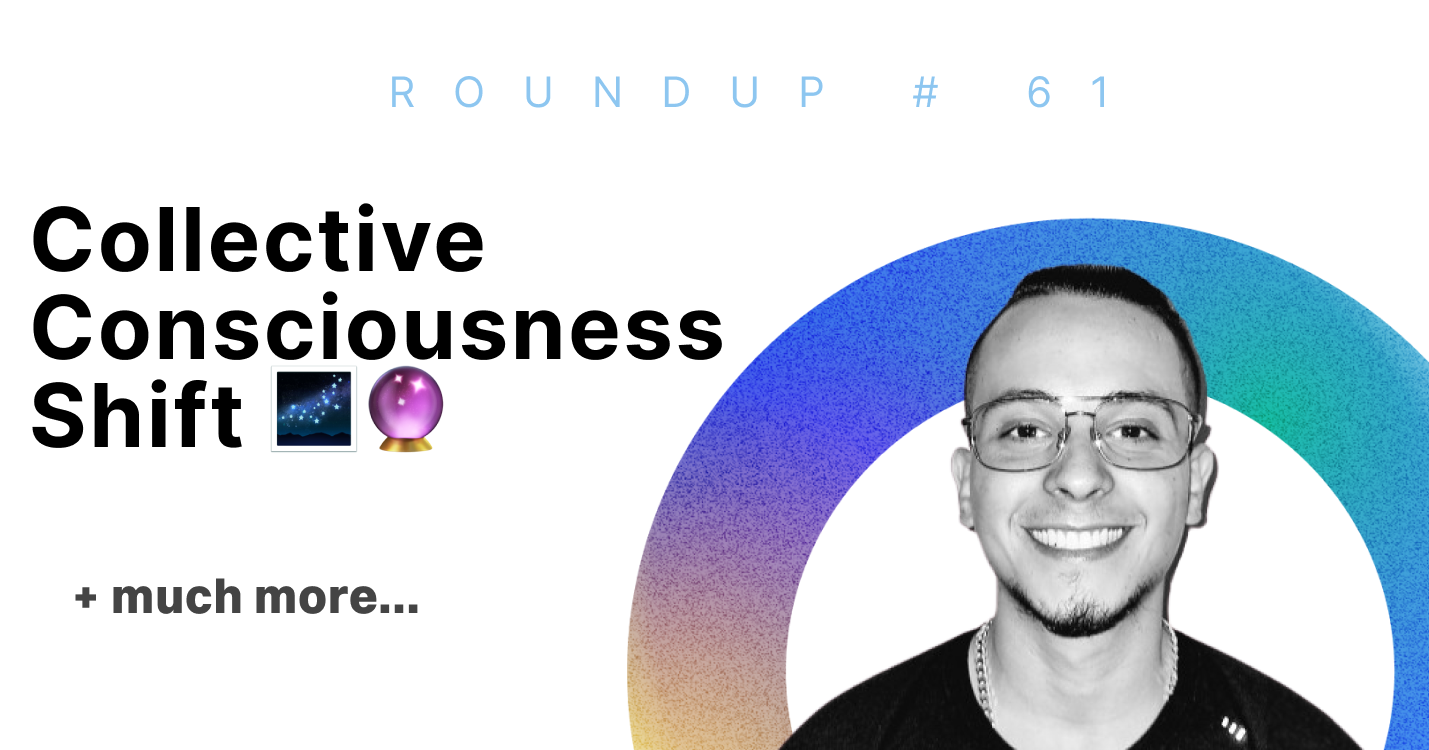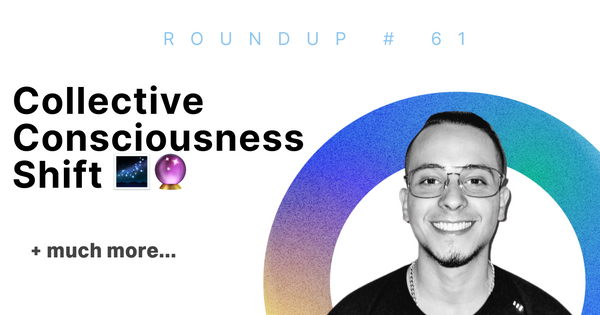 ---
Happy Belated Earth Day  Regens! 👋
Gabriel here, a knowledge worker focused on high-impact research to simplify complex system theories by implementing an emergent framework for maximazing the potential of organizations and the people within them. I'm experimenting in the intersection of Web3, Cognitive Science and the Creator Economy with the vision of fostering the future of work and Integral Education.
In this week's edition, we'll be diving into the human component of ReFi, building upon how the infinite game of ReFi is shifting the paradigm, and as always, we'll be sharing top news, events, and jobs from the ReFi world and beyond. Let's jump right in. 👇
---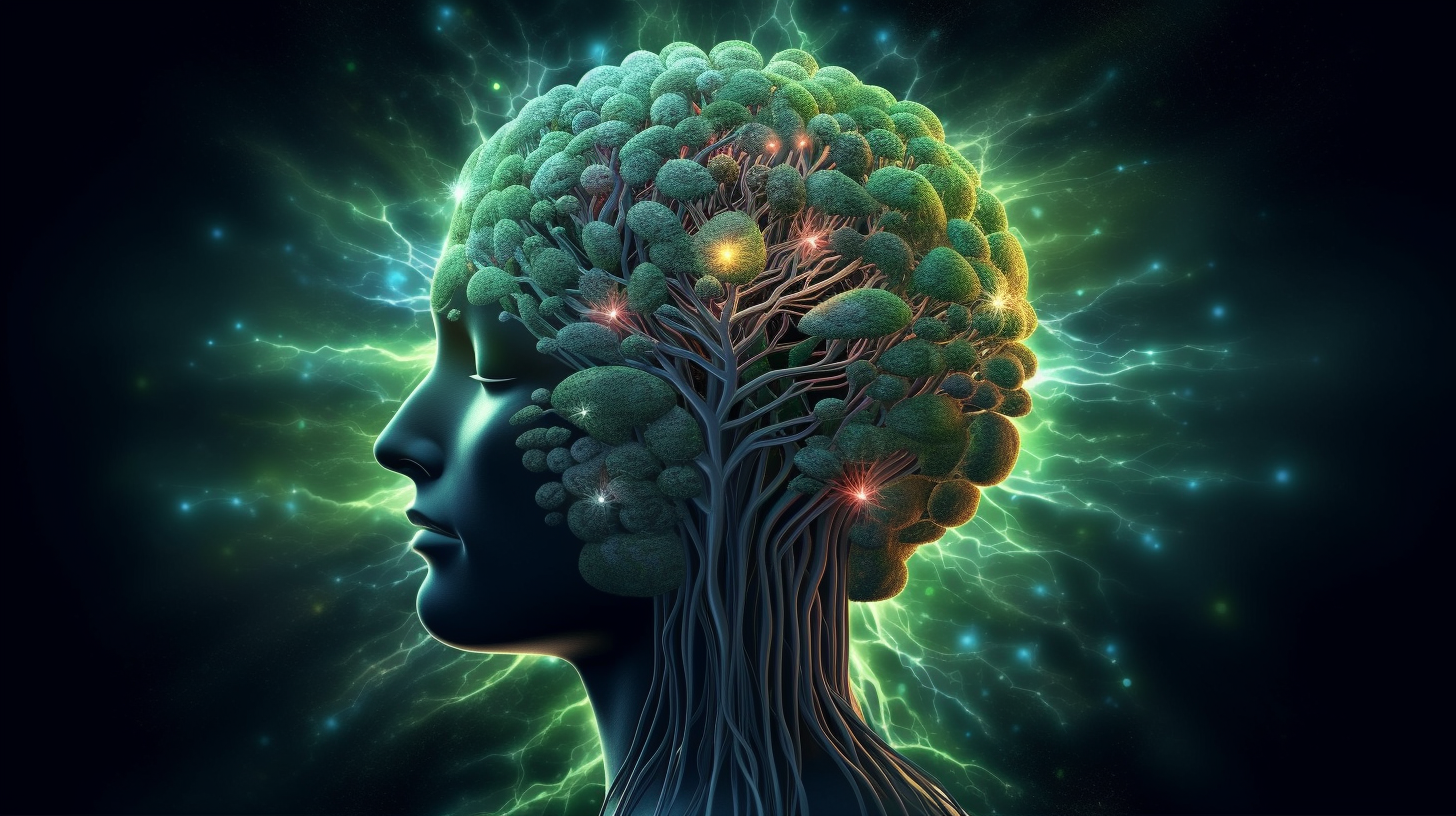 Shifting paradigms with ReFi 🌌 💚
Our current economic system, rooted in the Industrial Revolution, is driven by financial profit maximization above all other measures. This extractive approach is harming people and planet - from widespread environmental degradation to increasing inequality. Recognizing and addressing these issues is crucial for creating a more sustainable and equitable future. To get there we require a shift in our economic values and practices, a shift in collective consciousness...
Collective Consciousness 🧠
Collective consciousness refers to the shared beliefs, values, attitudes, and knowledge that exist within a particular society or group of people. It is the idea that individuals within a group are connected to one another and that their thoughts, feelings, and behaviors are influenced by the collective beliefs and experiences of the group. Collective consciousness plays a significant role in shaping the way we view ourselves and the world around us, and can influence our perceptions, decisions, and actions.
Our collective vision for a regenerative and collaborative economy is not only necessary but also achievable. By shifting our collective consciousness and adopting new paradigms, we can create a more sustainable and equitable future for all, moving towards a new economy that optimizes for lasting positive impact.
New paradigms 🔭
New paradigms are emerging that are based on regenerative and collaborative practices. ReFi is at the forefront of this shift, with visions to create organizations that prioritize the well-being of all living systems. Decentralized Autonomous Regenerative Ecosystems? 👀
Thinking in systems 🕸
Co-creation, co-existence, and cooperation are at the heart of the ReFi paradigm. As systems thinkers, we begin to see ourselves not as separate individuals but as part of a larger whole.
In 1990, Peter Senge, a systems scientist and a professor of management at MIT, published The Fifth Discipline: The Art and Practice of the Learning Organization. The Fifth Discipline became essential reading for those interested in systems thinking and management. A framework that came out of Senge's work is the iceberg model of systems thinking.
As an example, projects like Digital Gaia are working to ignite a regenerative agricultural revolution from the bottom up, using open science and AI to empower the world's 1 billion farmers and land stewards with decentralized tools to measure and monetize their regenerative performance.
Ready for the shift? 🚀
We all have a part to play in making our world better, and it starts with becoming conscious system thinkers!
With 'inner' change work which supports us to; explore our own entanglement in the power-over culture perpetuating these harmful societal structures; cultivate healthier relationships with ourselves, each other and other-than-humans; and to co-create the healthy, transformative, and just cultures our hearts long for.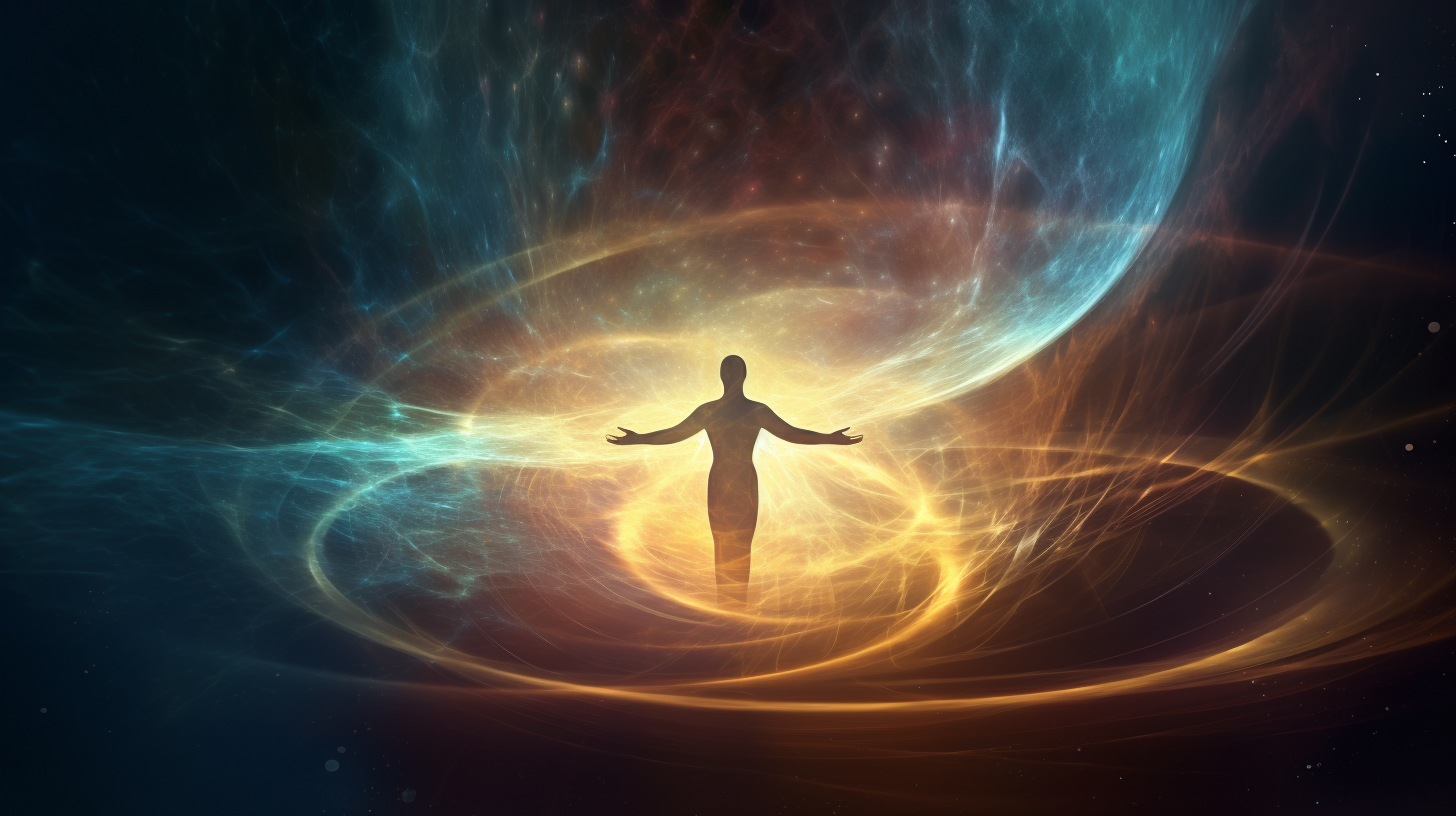 ---
ReFi NewsBites 🗞️
The latest updates across ReFi Twitter and beyond...
Update on the ReFi Nation State 🔵
A network of on-the-ground ReFi communities is emerging in full swing. Globally distributed but connected with common culture, ethos, and mission, a ReFi CoordiNation is getting closer day by day 🙌🏽
From Medellin (Colombia) 🇨🇴
To Lagos (Nigeria) 🇳🇬
To Hong Kong 🇭🇰
To South Africa (Cape Town) 🇿🇦
And progressively the rest of the world... 🌍
Accelerating Collective Intelligence 🤯
Today's world has geometrically increasing inputs and a hyper-connectivity among them. Our ability to process this on our own is often overwhelming.
Talented, motivated individuals should be able to create and grow scalable businesses wherever they choose. To support these efforts, we need to build communities of support and knowledge-sharing. We believe that, through self-organization and democratization, the world can become a better place.
ReFi DAO in Giveth 🪙
ReFi DAO is currently fundraising through Giveth for a match funding pool for Gitcoin. We invite you to join us on this journey toward a brighter future, any contributions are highly appreciated.
Forests at your fingertips! 🌳
Open Forest Protocol announced the official launch of the OFP Ecosystem Explorer!! You can now access any forest project from around the world on an interactive map interface 🤩
Earth Day = plant more trees
Treegens returned by planting 2,000 mangrove trees during Earth Day last Friday. Psst.. they will also be participating in the next Gitcoin Beta round 🌳.
Biological Systems Engineering
Valley DAO, a Synthetic Biology DAO, launches its token to support and fund Synbio research and development. This brings us closer to a Solarpunk future, where technology harmoniously coexists with nature ☀️.
Ultragreen Money 🦇🌳
Most of us are likely familiar with the ultrasound money meme that Bankless and beyond advocate for. Celo has put out their thesis and actions towards Ultragreen Money. While Celo follows suit in burning a portion of each transaction like Ethereum's Ultrasound Money, Ultragreen Money will also direct an additional portion of each transaction towards the purchase and retirement of carbon offsets selected through governance by the Celo ecosystem.
Ultragreen Money introduced a refined Celo tokenomics and contributor rewards framework. The Ultragreen Proposal CIP-52 introduces a revised structure for how base fees are utilized in which a portion is burned (similar to Ethereum) and another portion is used to purchase carbon offsets that align with Celo's commitment to sustainability.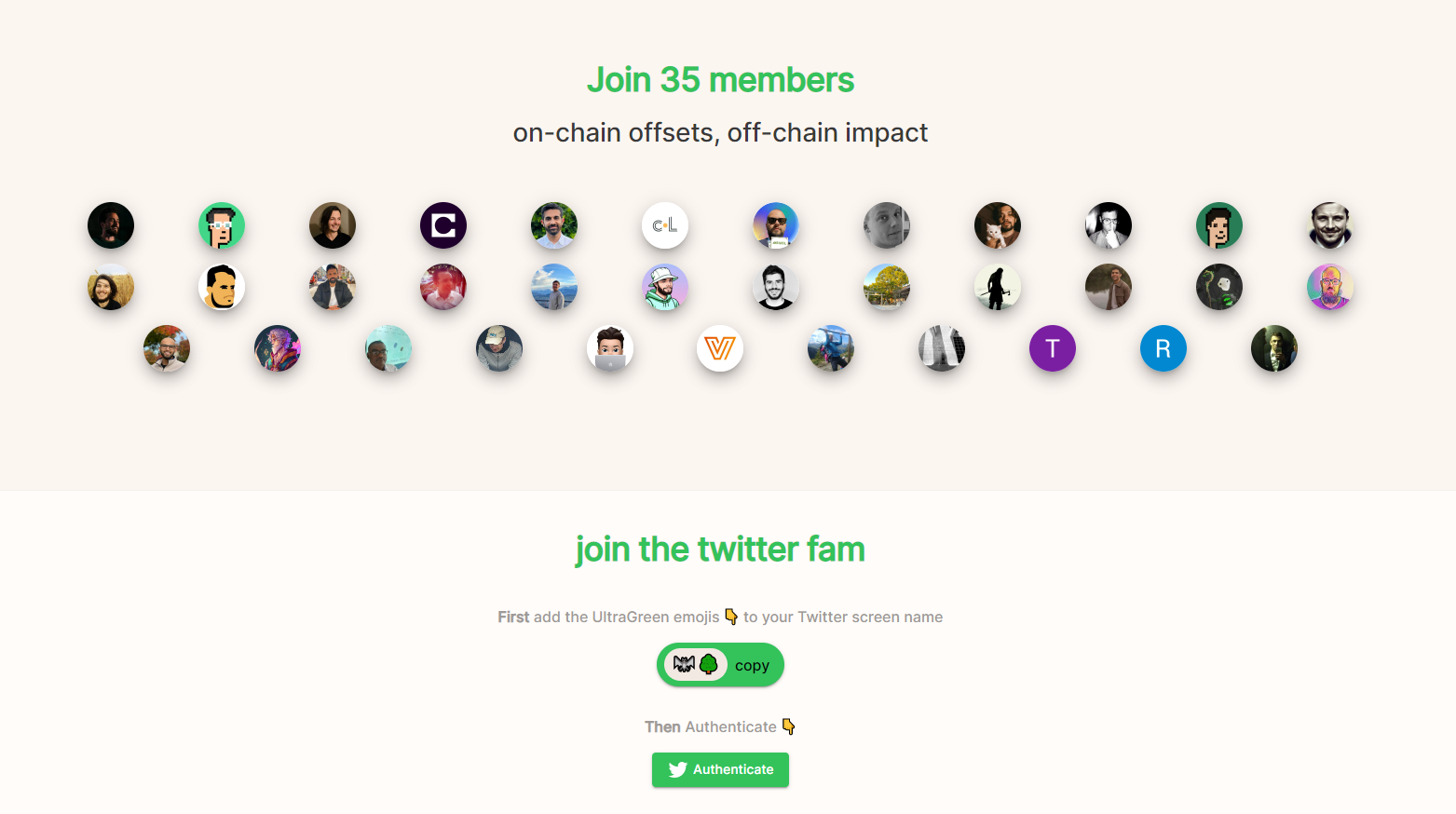 In short, CIP-52 makes it so that every Celo transaction supports climate positive action!
---
Submit content idea or feedback 👇🏽
Want to see a story featured in next weeks Roundup? Or have any feedback? We would love to hear from you!
---
🔥 Projects of the Week
A showcase of top voted projects from the ReFi DAO website!
View More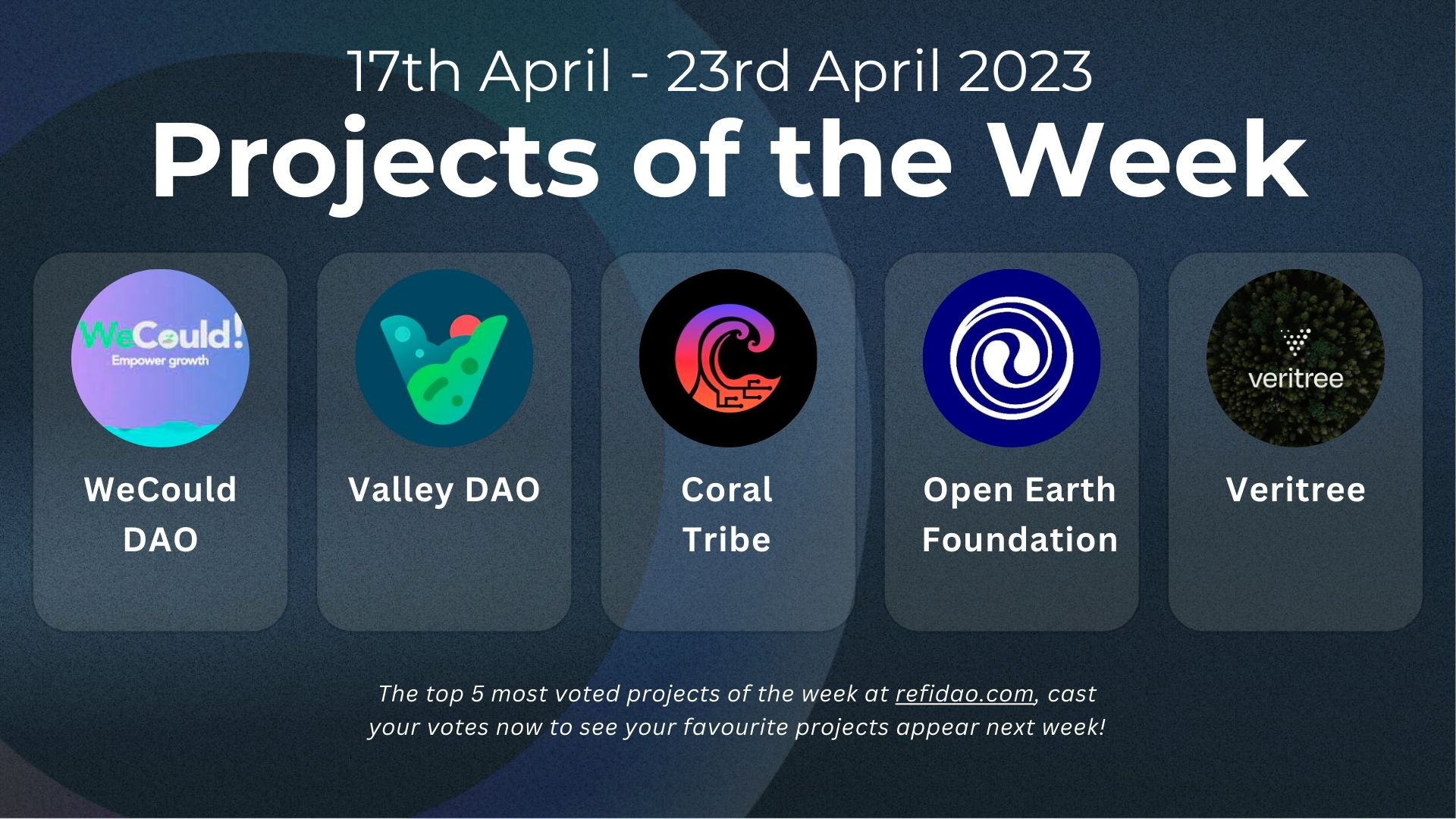 Top 5 most voted projects of the week:
🙌 WeCould DAO: supporting the co-creation of sustainable projects that create a lasting positive impact on our planet and society.
🧪 ValleyDAO: an open, global community collectively financing and democratizing the governance of synthetic biology technologies to protect the future of our planet.
🪸 Coral Tribe: curating opportunities for users to invest in climate projects & earn a return.
🌎 Open Earth Foundation: Open-source tech for our planet - building digital architecture to scale climate action.
🌲 Veritree: connecting businesses with verified tree planting projects to restore our planet.
Votes have now been reset so head over to refidao.com, make an account, and show some support to your favourite projects in the ecosystem this week! 💚
---
Add your ReFi Project! 👇🏽
Have a project you want to add to our database? Click the button below to submit an application!
---
ReFi Podcasts 🎙️
Top audio and video content from creators across the web 😊
Crypto Altruism : Fiat24 - Decentralized identity, self-custody, and financial inclusion
In episode 99 of Crypto Altruism Podcast, Karen Shidlo from Fiat24 discusses decentralized digital identities, Soulbound tokens, centralized exchange challenges, self-custody, and financial inclusion through digital currencies.
Other 🔥 Podcasts on our Radar:
---
ReFi Events 🪩
Get your ReFi on with friends in-person and online...
View more
Explore ReFi Events at ReFiDAO.com 👇🏽

Here are some highlighted upcoming events that caught our eye this week. Make sure to grab some tickets and support the ReFi regenerative renaissance wherever you are from! 👇
Collective Healing, Social Justice, Global Well-Being 💻
(May 12th / Online): The UNESCO Routes of Enslaved Peoples Project and the Global Humanity for Peace Institute from University of Wales Trinity St David (UWTSD), are jointly hosting an exciting international webinar series entitled: New Perspectives on Collective Healing, Social Justice and Well-Being.
Expanded States of Consciousness 💻
(May 9th - May 17th / Online): This summit is designed to create a profound journey and transformative learning experience for anyone interested in expanded states of consciousness and their potential for our individual and collective healing, spiritual evolution and awakening. This includes practitioners, clinicians, researchers, guides, coaches and other helping professionals, researchers, and the general public.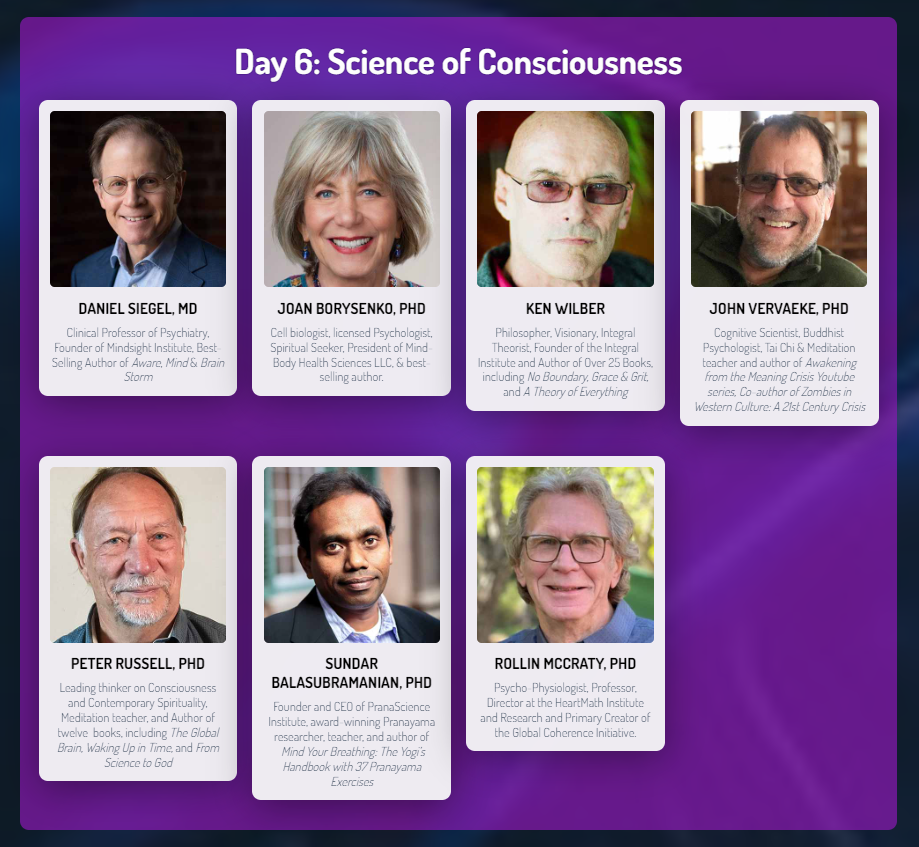 Regens Unite Gathering  (Reminder) 🔈
(May 26th - May 27th. Brussels, Belgium): In case you missed it in our previous roundups, you are invited to the 2nd edition of Regens Unite Brussels, where it all started in May 2022. A gathering for co-ops, DAOs, climate activists, artists, and citizens to meet, establish new relationships, and unite.
Here's a recap of the 1st edition  👇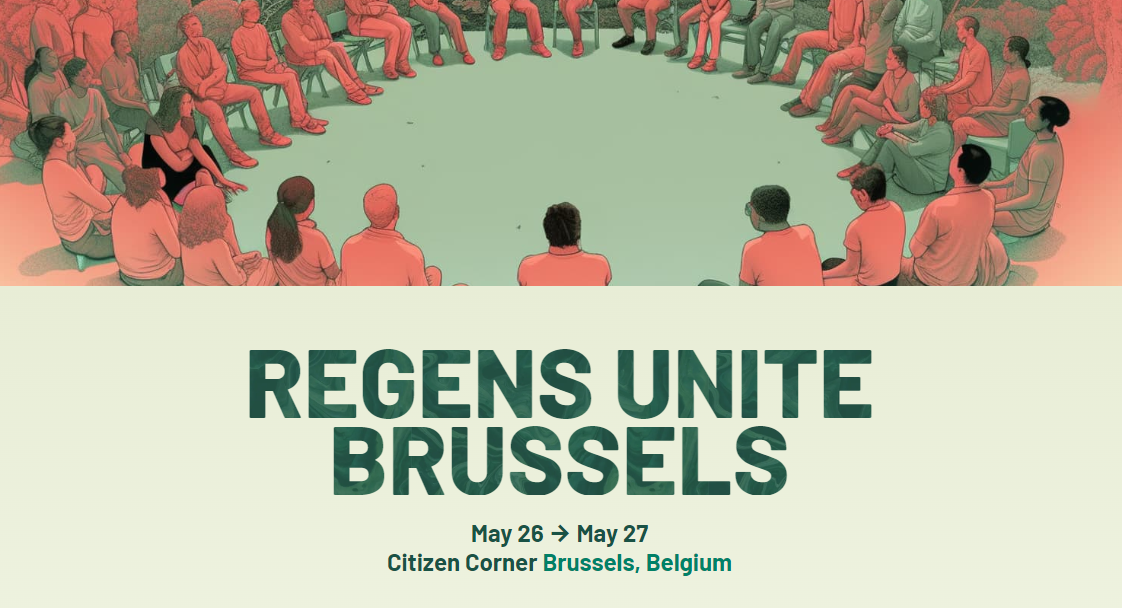 Retrospectives 👀
Highlighted discussions from some of the exciting ReFi events going on across the globe and through the interwebs 🕸
Agilists4Planet  🎪
(Apr 21st - Apr 22nd): The Agility Impact community held its first Virtual Conference to build awareness and impact on Planetary Challenges with Agility. The planet is calling for our help and now more than ever we need a human-centric approach, a "we" approach to these complex challenges, such as social, environmental, economic and so much more.
Save Miami 🎪
(April 22nd, Miami): The Panel included Geospatial Information Interoperability for Nature Based Solutions (NBS) and multi-stakeholder collaboration discussing how to drive citizen action and participation through game design, incentives and community effects.
---
Add your ReFi event! 👇🏽
Got a ReFi, crypto, or climate event coming up and what to have it featured in the website & newsletter? Add yours to the database!
---
ReFi Newsletters 🗞
See other amazing newsletters from the ReFi Community.
Beyond the Tragedy of the Commons: A Path to Cooperative Coordination by Rob Morris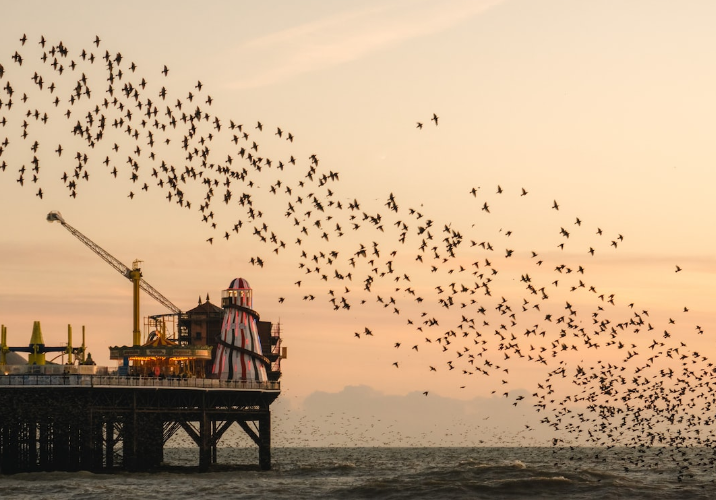 Traditional, rigid hierarchical institutions are failing us. They incentivise self-interested behaviour, pitting us against each other, and leading to large, seemingly-intractable problems. At the heart of the problem is the tension between collective interest and individual self-interest. This is a problem famously described as "the tragedy of the commons", which proposes that (without coordination) humans sharing a public resource will each act selfishly, depleting that resource.
Read on to find out how Rob Morris thinks we can do better...
Watch this video to learn more about how Daniel Schmachtenberger frames this, and the meta-crisis problem with exquisite clarity in his series, "The Third Attractor"
---
Thank you! 🤩
For being a part of the ever evolving movement to create a radically better future...
🟢
Harmony = Individual Coherence + Collective Coordination...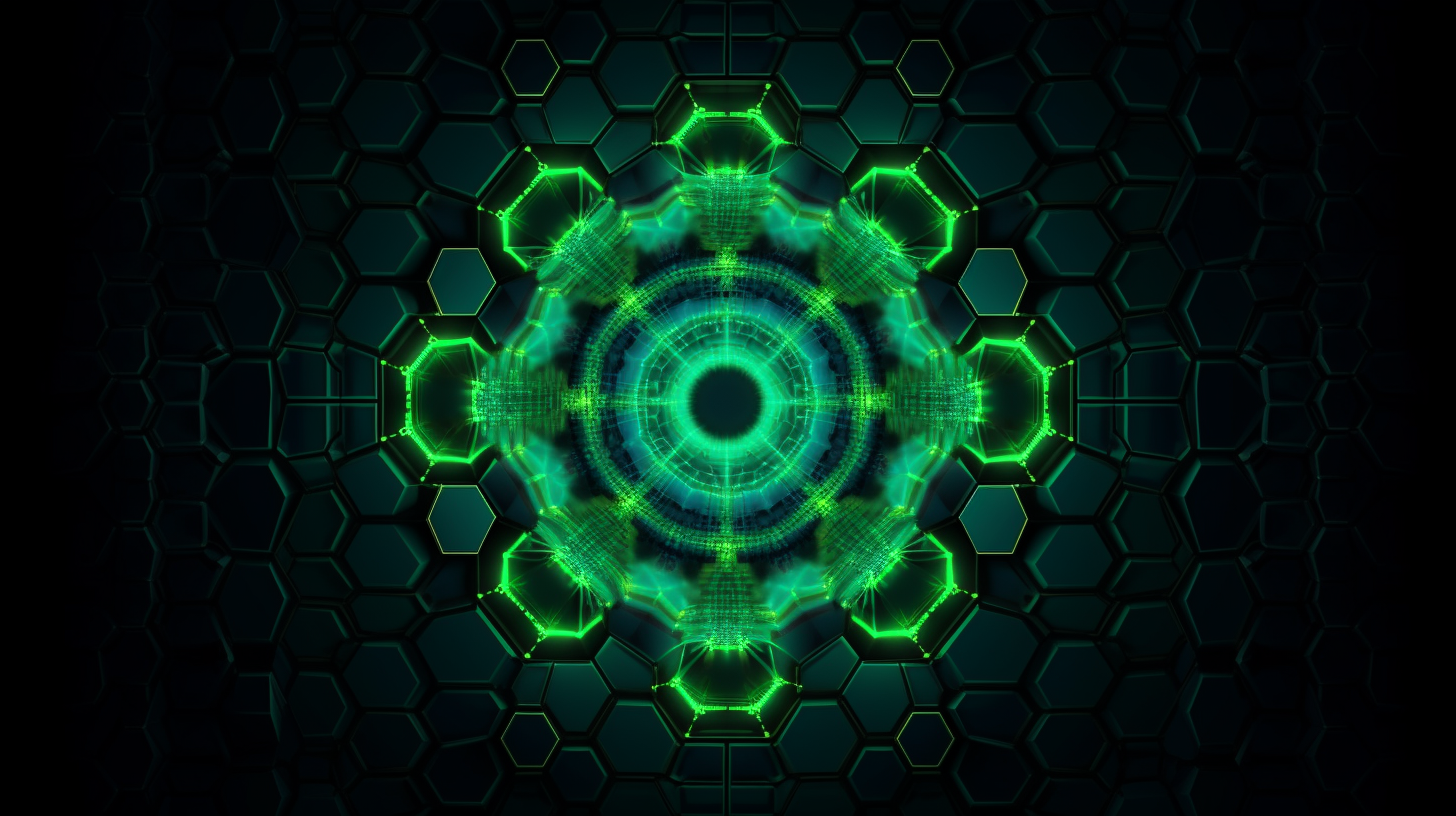 Have a regenerative weekend friends & we'll see you again next week 🫡
Enjoyed this newsletter?
We would be super grateful if you could help spread the word of ReFi by clicking the button below: