Biodiversity Credits: A Nature-Positive Market 🦆 🐞 🕸️ | Roundup #66
Biodiversity credits: A Nature-Positive Market + the latest news, updates, jobs and events in ReFi and beyond!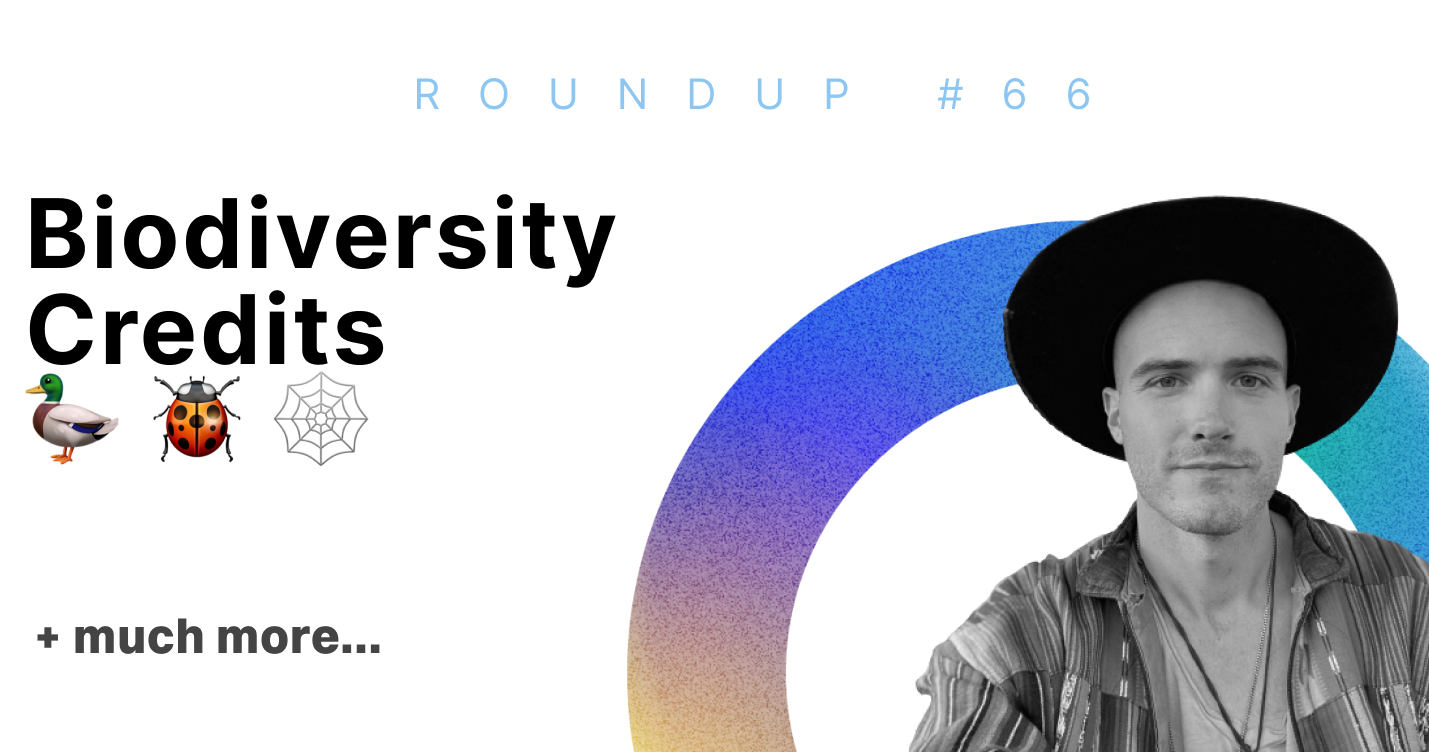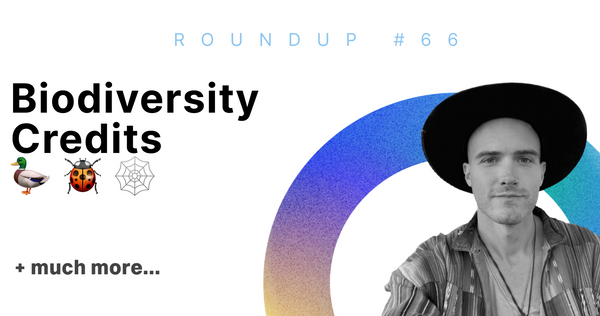 Hi! I'm Benjamin Life. My career began with virtual reality documentaries about Earth Guardians, but a transformative COP23 documentary screening on Amazonian forest protectors changed my perspective. This journey led me into web3, ReFi, civic innovation, embodied in my regenerative systemic work at OpenCivics.
---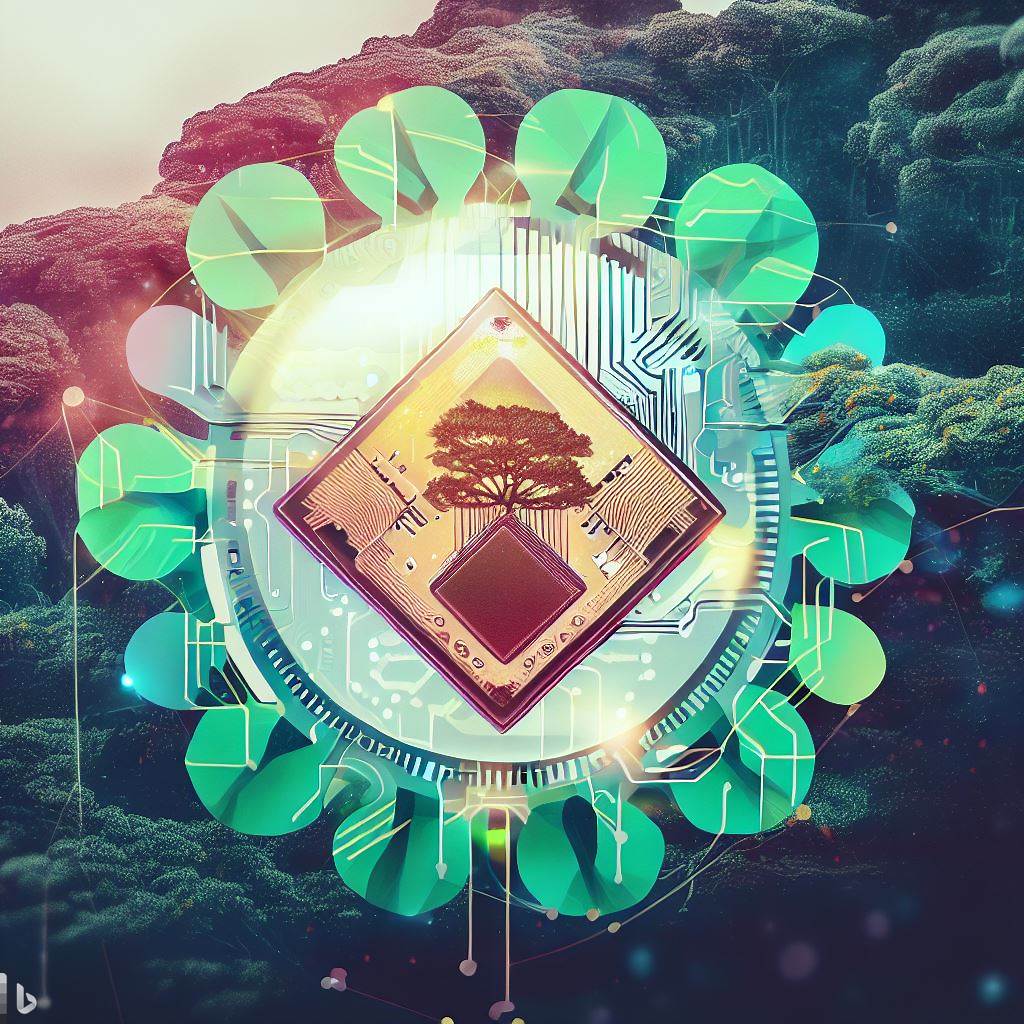 Exploring Biodiversity Credits as a Path to Environmental Restoration 🌱
A rich and interdependent diversity of plants, animals, and fungi is essential to our survival as a species and the planet as a whole. Yet biodiversity is declining at an alarming rate. Human activities such as deforestation, overexploitation, pollution, invasive species, and climate change are driving us deeper into what scientists are calling the sixth great mass extinction event on Earth. How can we divert course? How might we drive value to that which is protecting us all? Could biodiversity credits be a part of the solution? 🦋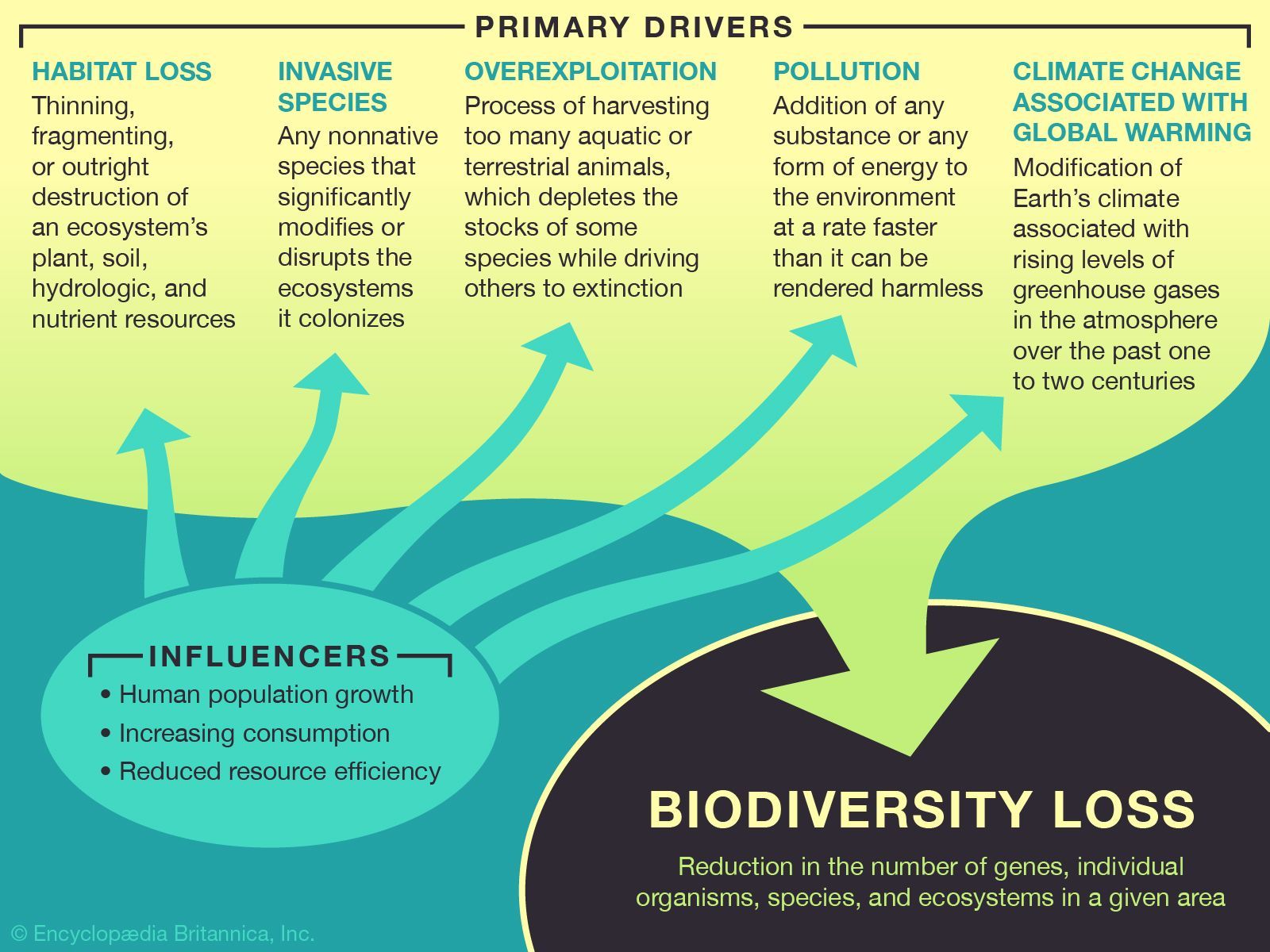 What are Biodiversity Credits? 🦎
While they are yet to become widely adopted and there are significant challenges to overcome, biodiversity credits are a funding methodology for honouring and protecting nature that directs funds to holistic ecological stewardship.
In contrast to traditional finance that focuses on single-species landscapes, biodiversity credits encourage a positive impact on a variety of living creatures and habitats. Additionally, they serve as a tool for compensating Indigenous communities and ecological stewards for their holistic protection and care for the ecosystems we all depend on.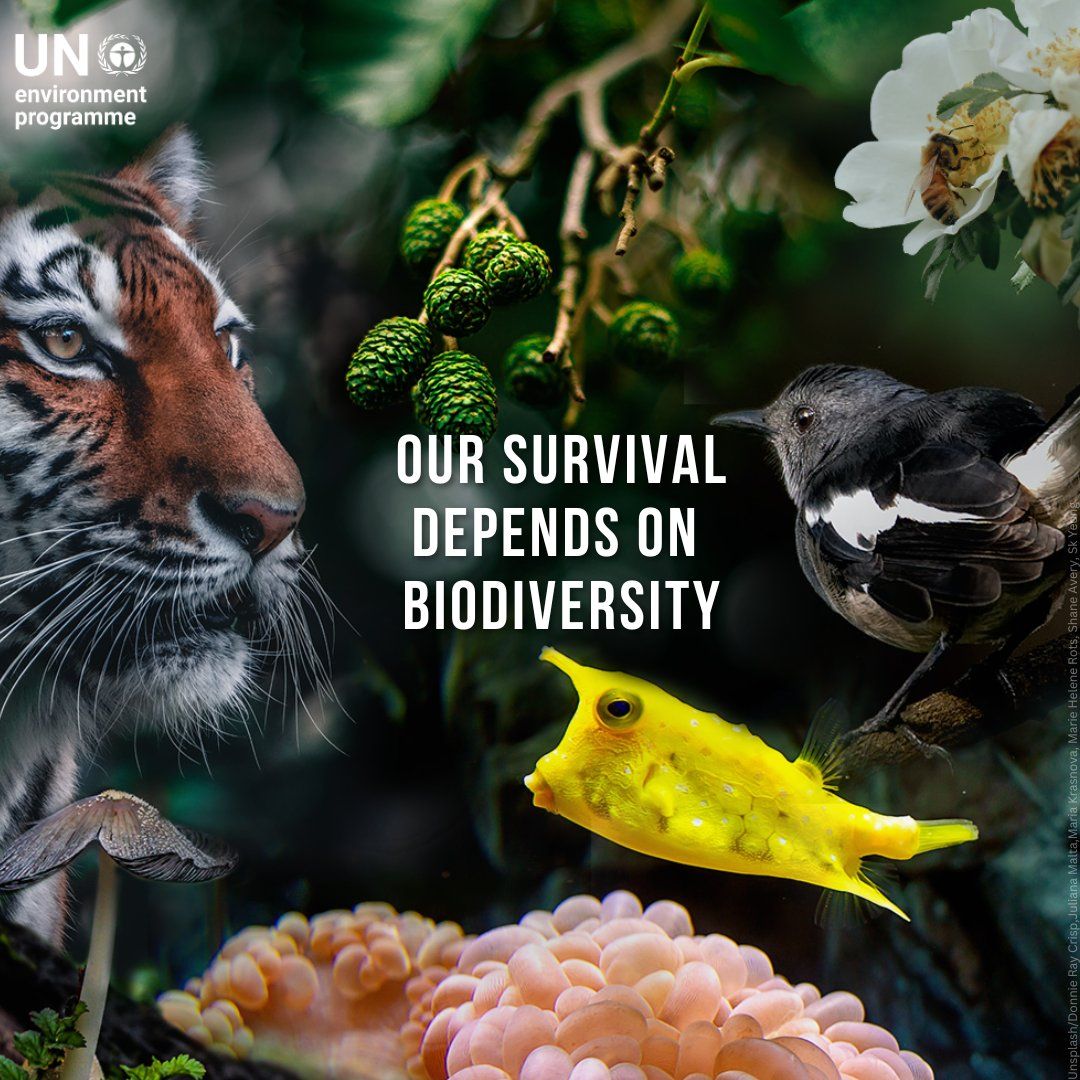 Biodiversity credits > Carbon credits 🐠
Unlike carbon offsets, which are payments made by a business to compensate for damaging impacts on ecosystems, biodiversity credits allow companies to support nature-positive action, funding long-term conservation and restoration of ecosystem services. Yet to achieve their potential, biodiversity credits must avoid the pitfalls that have plagued carbon credits in the past like false reporting, overestimating emission reductions, displacing emissions rather than reducing them, harming local communities and ecosystems, or creating perverse incentives for polluters.
Opportunities and challenges of biodiversity credits 🔖
Despite the promise they hold for environmental conservation, biodiversity credits face several challenges that limit their potential to scale:
🪧 Lack of clear definitions and standards
🧐 Lack of transparency and accountability in the market
💰 Lack of demand from buyers and supply from sellers
🛖 Lack of recognition and inclusion of ecological stewards like indigenous communities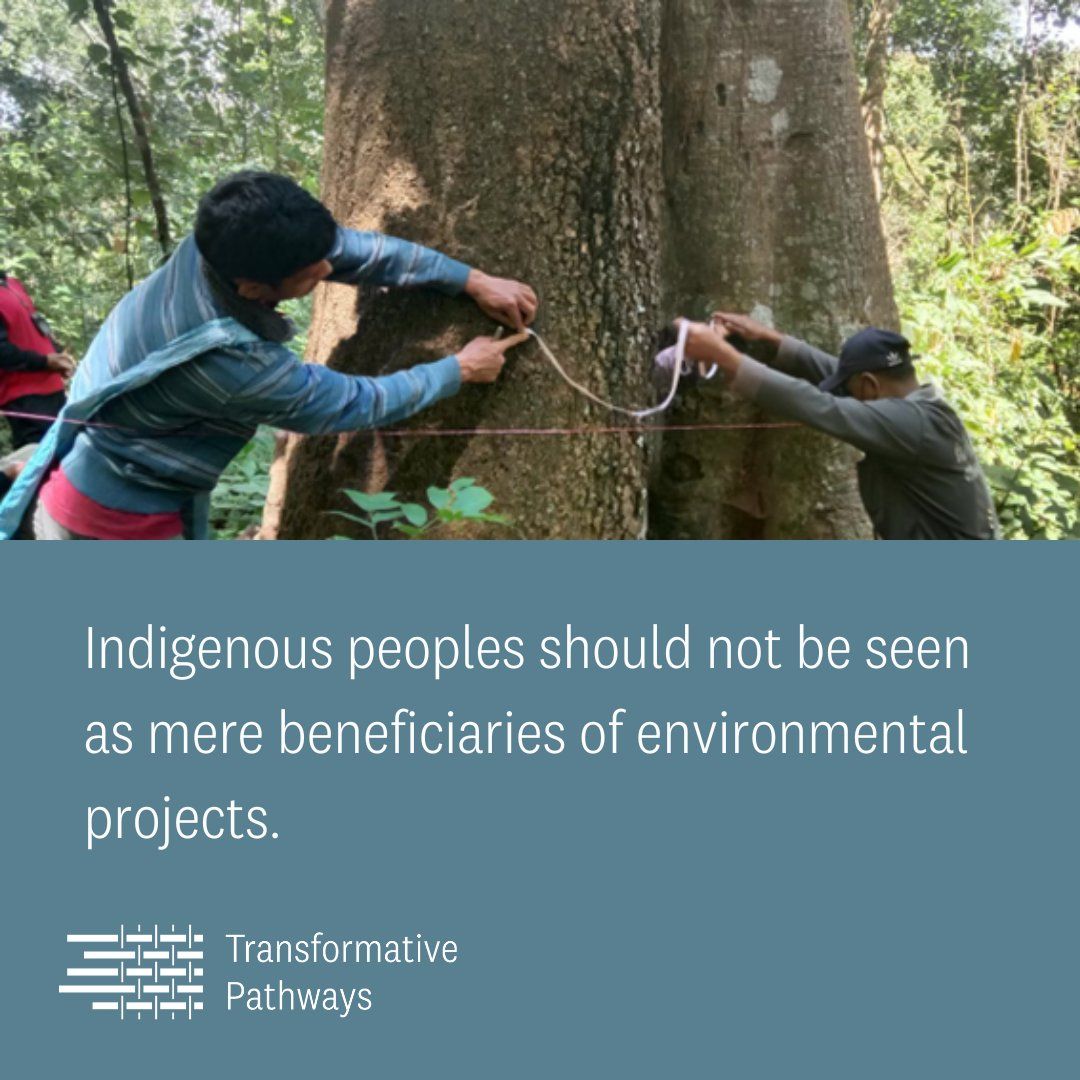 To overcome these challenges, a coalition of experienced field-based conservation practitioners and academics have formed the Biodiversity Credit Alliance (BCA) with the mission of bringing clarity and guidance for the formulation of credible and scalable biodiversity credit markets. This includes a set of global biodiversity credit principles seeking to mobilize financial flows towards biodiversity custodians while recognizing local knowledge and contexts.
The BCA aims to learn from the mistakes made in the development of the carbon credit market by establishing a framework that utilizes Distributed Ledger Technology in its architecture from the beginning.
Biodiversity in ReFi 🦄
Several projects in the ReFi space are already contributing to the adoption of the biodiversity credit process by offering tokenized marketplaces for biodiversity credits. Here are some of the leading ones: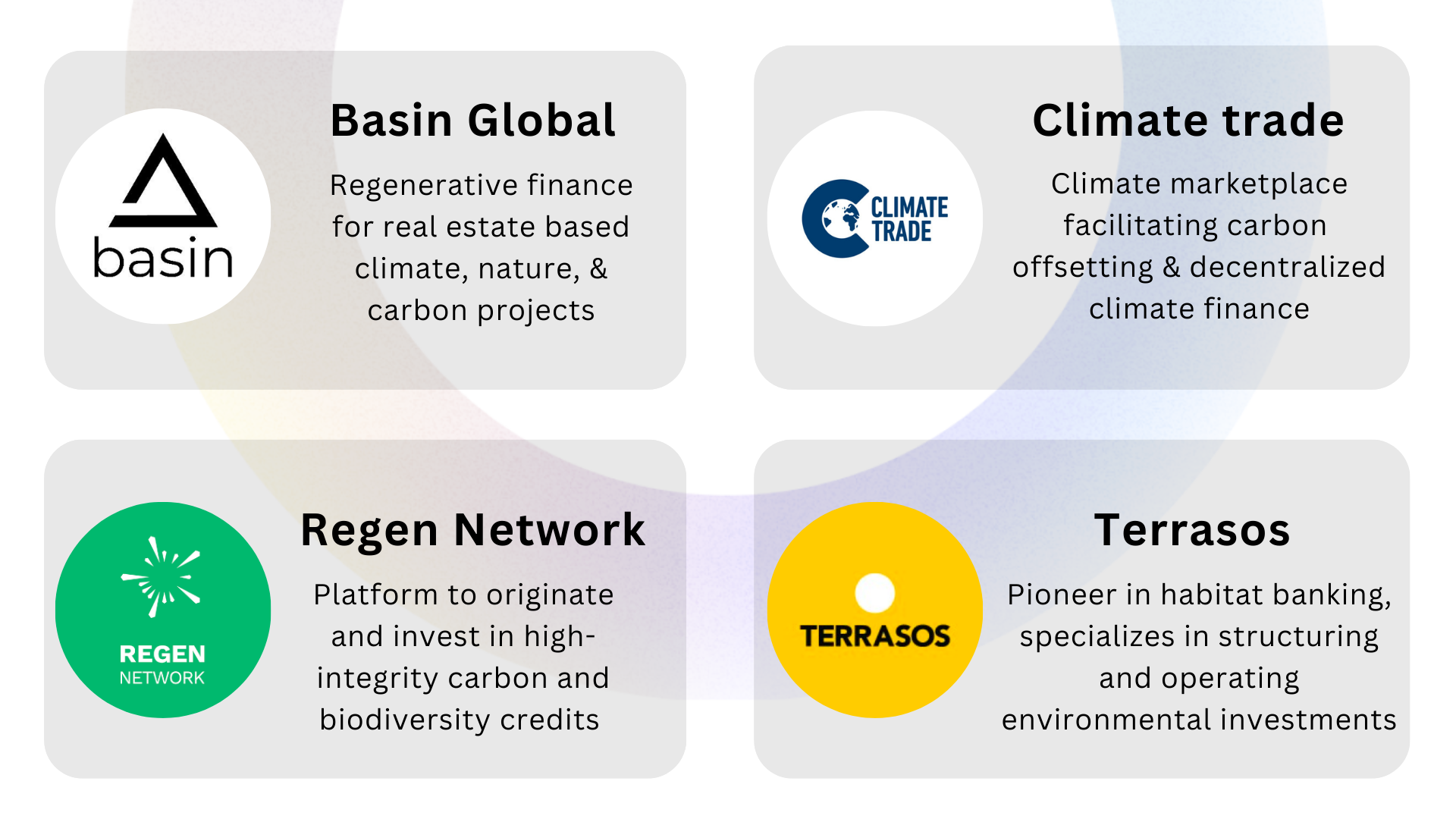 What does the future hold? 🔮
Biodiversity credits have the potential to unlock billions of dollars for nature-positive action. A unified framework for evaluating and compensating the preservation of biodiversity would not only help achieve the global biodiversity targets set by the UN Convention on Biological Diversity (CBD) but would also create millions of jobs, improve livelihoods, enhance local resilience, and mitigate climate change.
To ensure credibility, transparency, accountability, and scalability in the market, biodiversity credits must adhere to the global principles and standards set by the BCA and the UN Biodiversity COP15 in Montreal.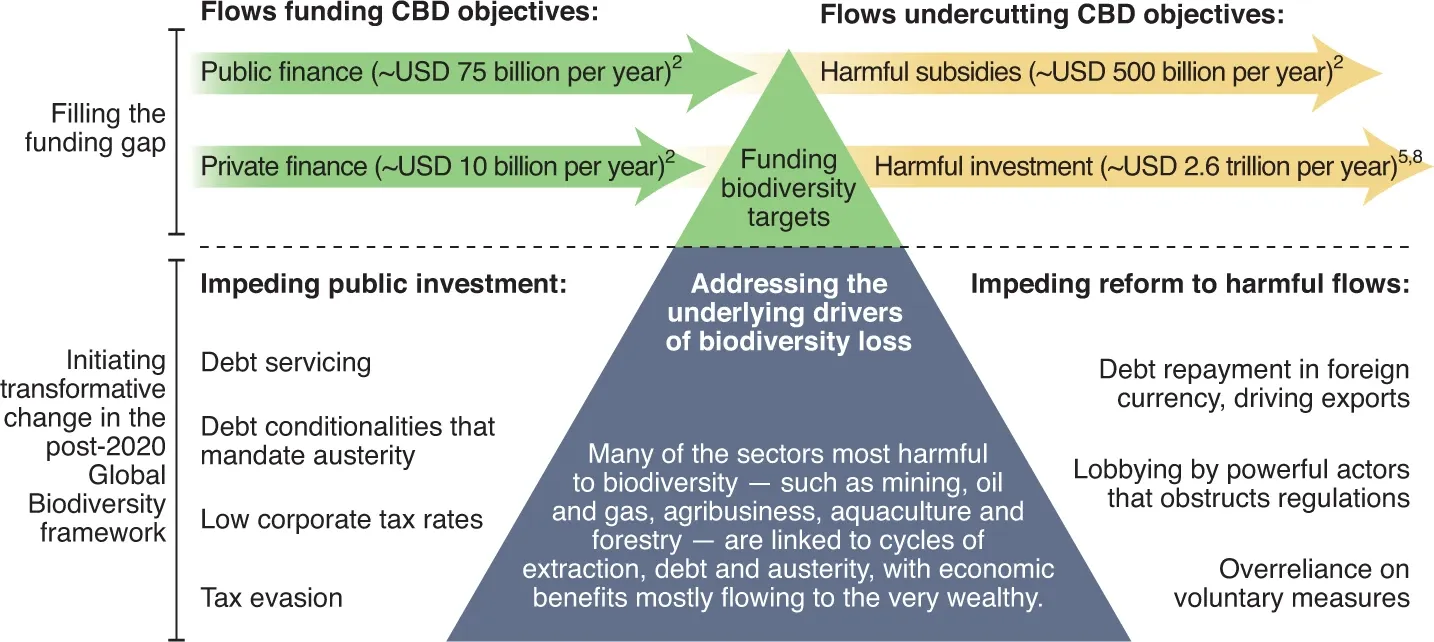 In the vibrant tapestry of our planet, each thread of biodiversity credits weaves us closer to a future where economic growth and nature dance in harmonious balance. Let's bring this vision to life, as regens we're the ones leading the charge. ✊🏽
Want to contribute to the biodiversity movement? Start local. Understand your area's challenges and explore potential solutions. 🌍
ReFi NewsBites 🗞️
The latest updates across ReFi Twitter and beyond...
Verra's CEO steps down 👨
Verra announced their founding CEO, David Antonioli is leaving the organization after almost 15 years of service. How does this affect the carbon market? All eyes are on Verra as they transition into new leadership. 👀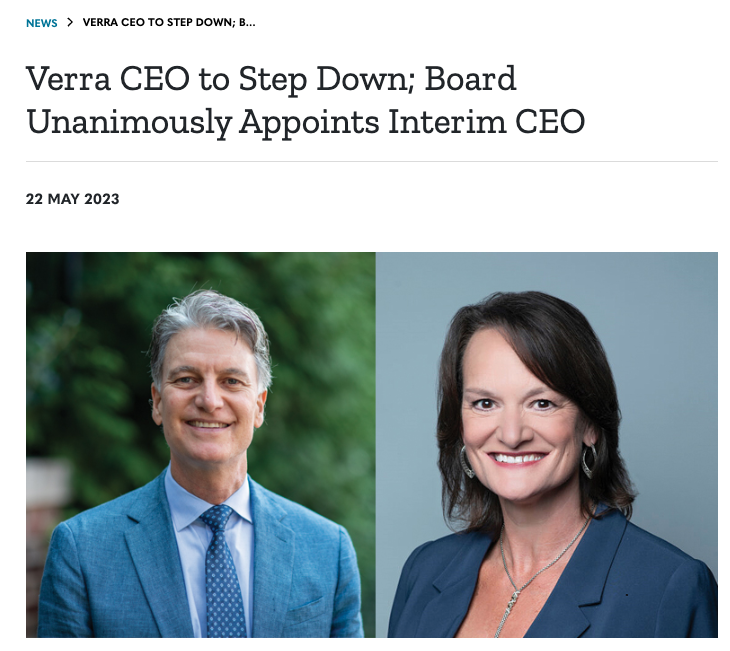 Decentralized Water Stewardship 💧
Ogallala Life is modelling decentralized watershed stewardship! Check out the results they've achieved to see what's possible when a small group of people gathers to help sink and store water in their watershed.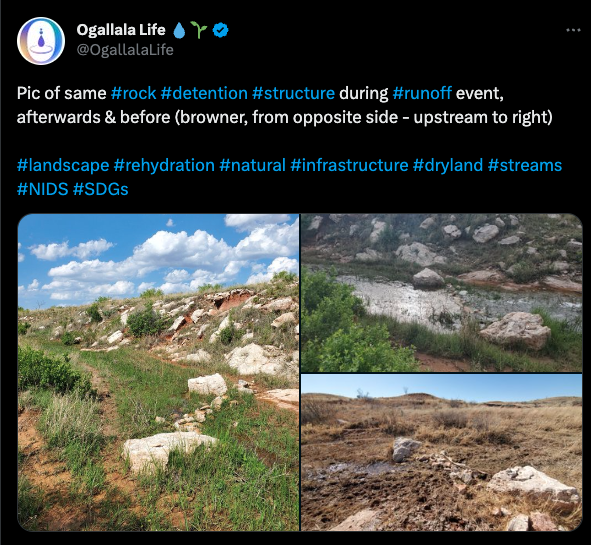 #RegenerateTheColorado 🏞
Joe Brewer is on a mission to regenerate the entire Colorado River Basin. Follow along his journey with the hashtag #RegenerateTheColorado to see the web of relationships he is cultivating along a massive geographic area in service of restoring the entire watershed.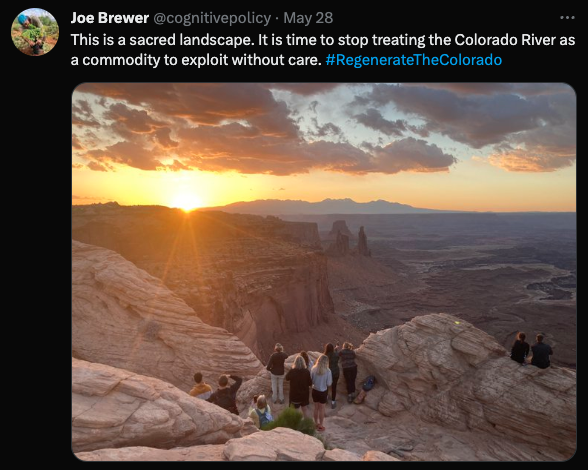 Is recycling = regenerating? ♳
Pete Olivier raises an important question about plastics and carbon removal. The article he cites references a study that suggests recycling processes may be exacerbating microplastic pollution in air, soil, and water.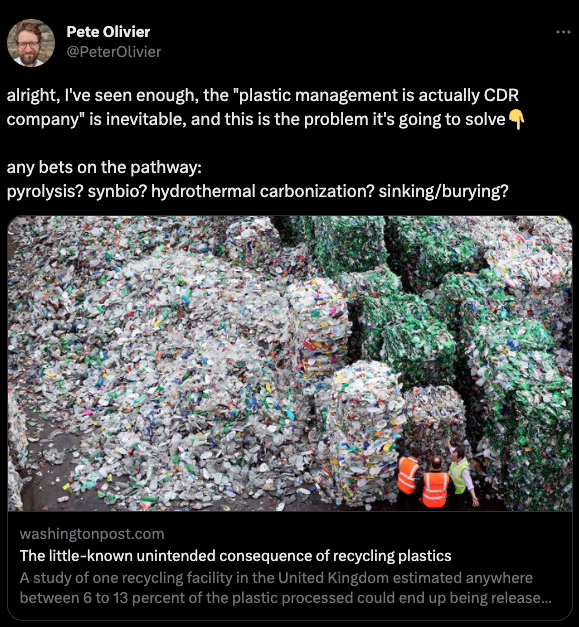 Also on our radar this week
---
Submit content idea or feedback 👇🏽
Want to see a story featured in next weeks Roundup? Or have any feedback? We would love to hear from you!
---
🔥 Projects of the Week
A showcase of top voted projects from the ReFi DAO website!
View More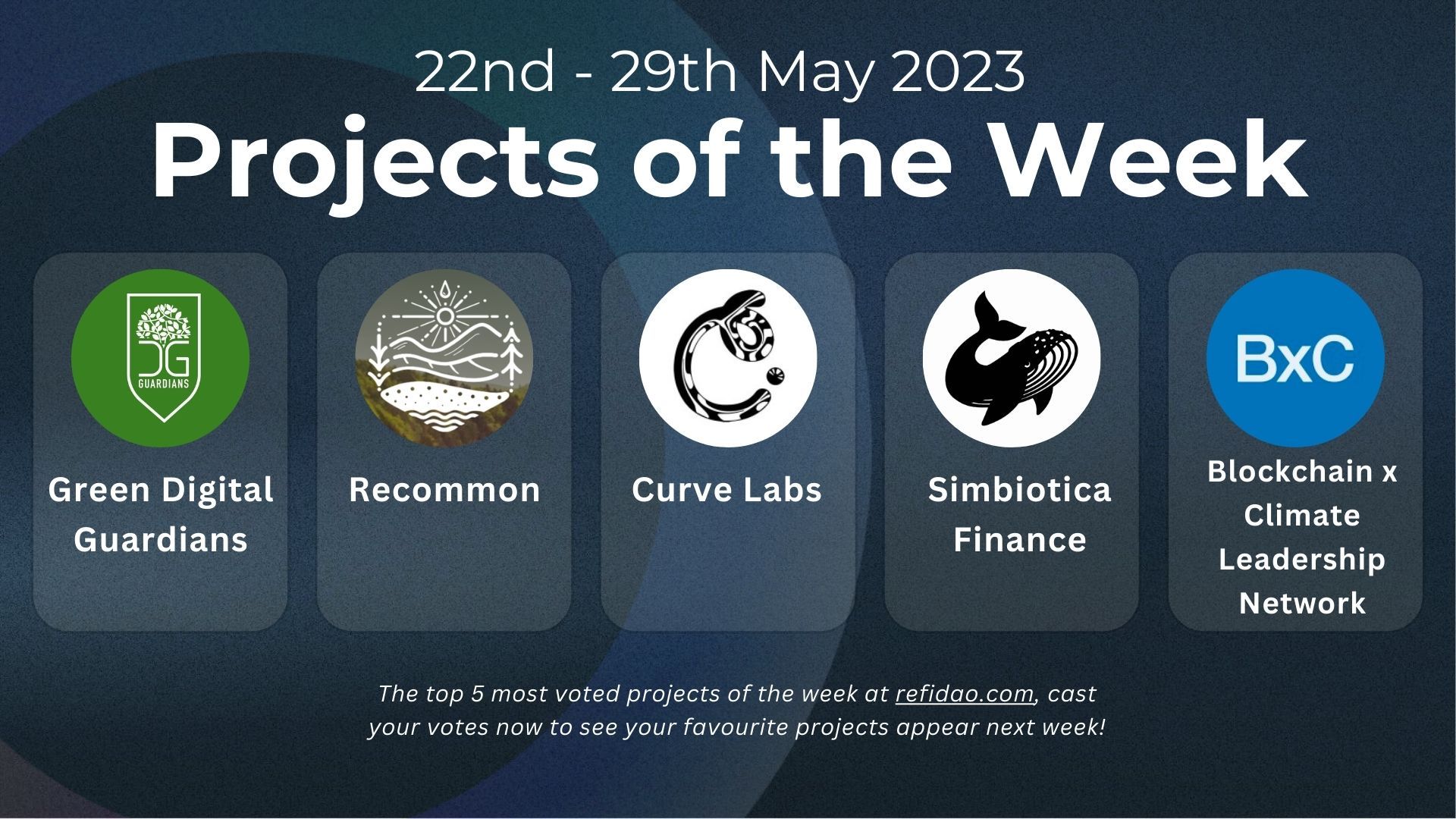 Top 5 most-voted projects of the week:
🌳 ️Green Digital Guardians: creating the largest community on the planet through NFT.
🏔 ReCommon: facilitating the reclamation and stewardship of common land
🟢 Curve Labs:  working with Web3 primitives to design, develop and improve blockchain-native organizations.
🐋 Simbiotica Finance: The world's first web3 impact aggregator
🕸 Blockchain x Climate Leadership Network (BxC):  a global network shaping principles and initiatives for climate-focused blockchain efforts.
Votes have now been reset so head over to refidao.com, make an account, and show some support to your favourite projects in the ecosystem this week! 💚
---
Add your ReFi Project! 👇🏽
Have a project you want to add to our database? Click the button below to submit an application!
---
ReFi Podcasts 🎙️
Top audio and video content from creators across the web 😊
🌾 Our Farms, Our Future podcast: The Economics of Biodiversity with David Hall
Tim Dangen, host of "Our Farms, Our Future" podcast spoke with Dr. David Hall, a climate finance researcher and Policy Director at Toha, a company promoting investment in land regeneration.

Other 🔥 Podcasts on our Radar:
---
ReFi Events 🪩
Get your ReFi on with friends in-person and online...
View more
Explore ReFi Events at ReFiDAO.com 👇🏽

Here are some other highlighted upcoming events that caught our eye this week. Make sure to grab some tickets and support the ReFi regenerative renaissance wherever you are from! 👇
(9 June in Prague, Czech Republic): ReFi Prague is hosting its local node event this summer. Join other regens in this amazing city and say "hi" in their Telegram channel.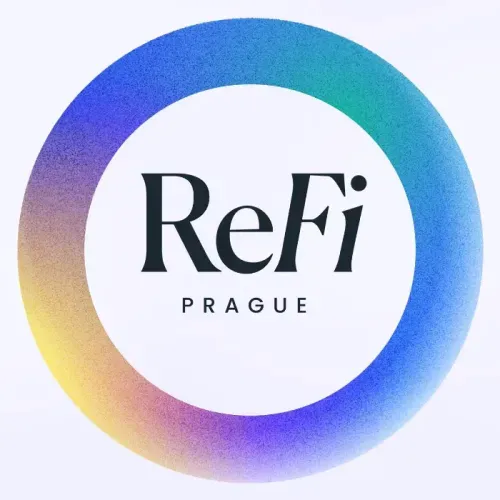 (15 - 16 July in Paris, France): Funding The Commons is coming to the prestigious Sorbonne Université, one of the oldest universities in Europe, to explore topics like regenerative finance, decentralized investment structures, and network funds through keynotes, panels, and open space sessions.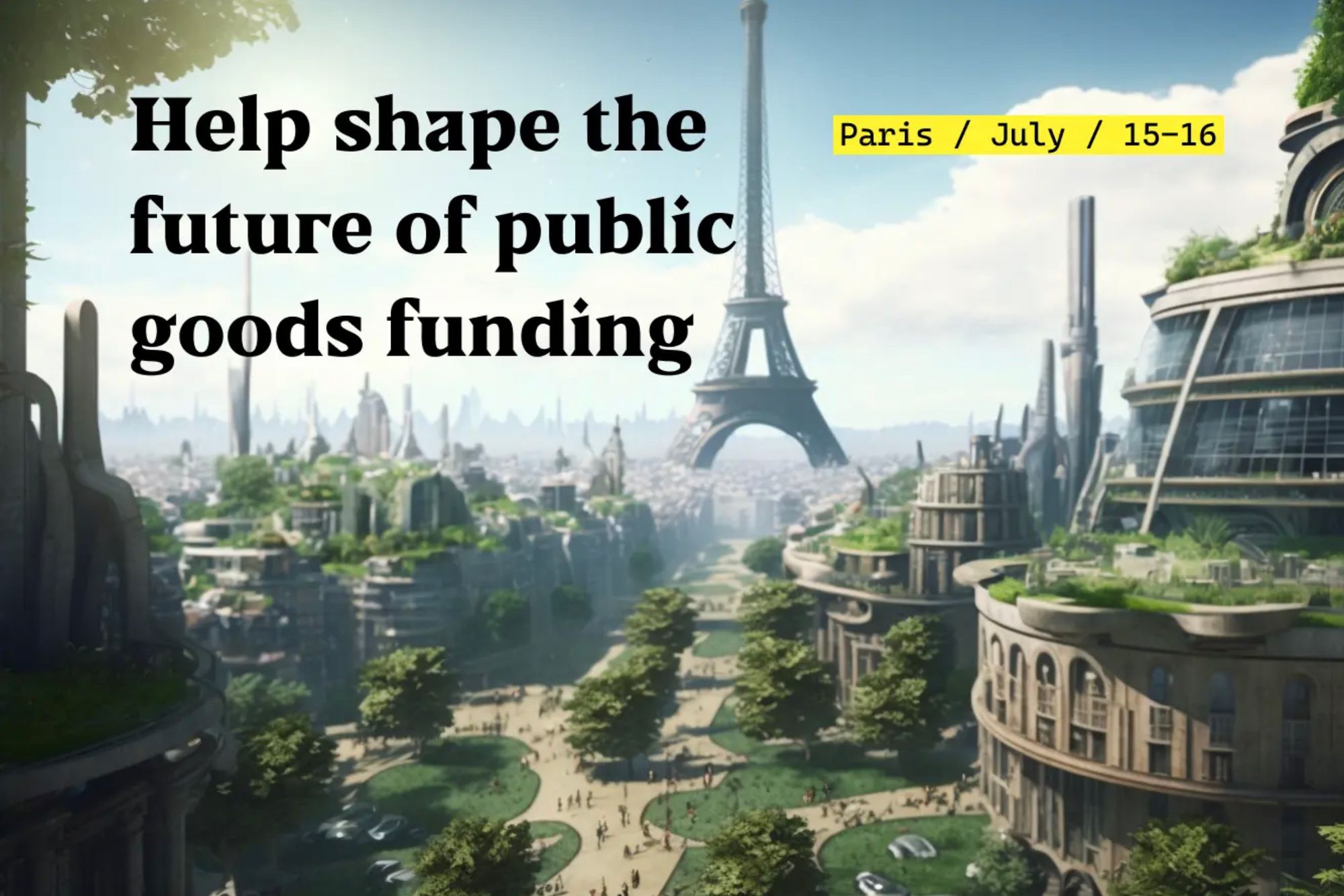 Retrospectives 👀
Highlighted discussions from some of the exciting ReFi events going on across the globe and through the interwebs 🕸
ReFi Summit 🎪
(May 24 - 25 in Seattle, USA): Regens descended on Seattle, WA with technical demos and keynotes from TMO of Basin, Gregory Landua and Sarah Bax of Regen Network, EnDAOment, OpenForest, Verra, Solid World, CLabs, and so many others! Check out ReFiSummit to see what emerged.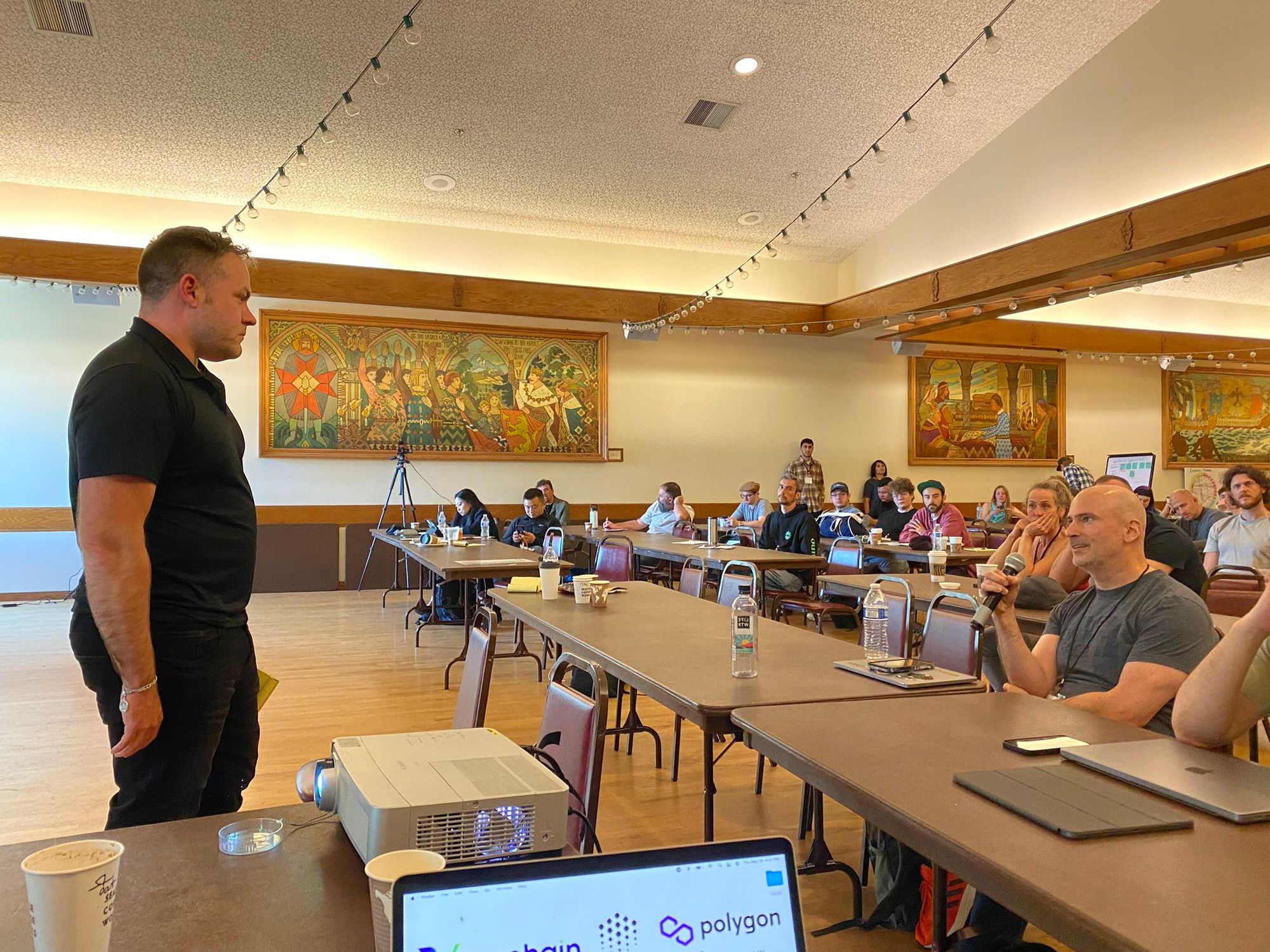 The Zuzalu Pop-up City 🚢
(Mar 25 - May 25, Montenegro): Vitalik Buterin attended this social experiment and pop-up city that explored longevity, public goods, and artificial intelligence. You can read Gary Sheng's retrospective here and see the website for the experiment here.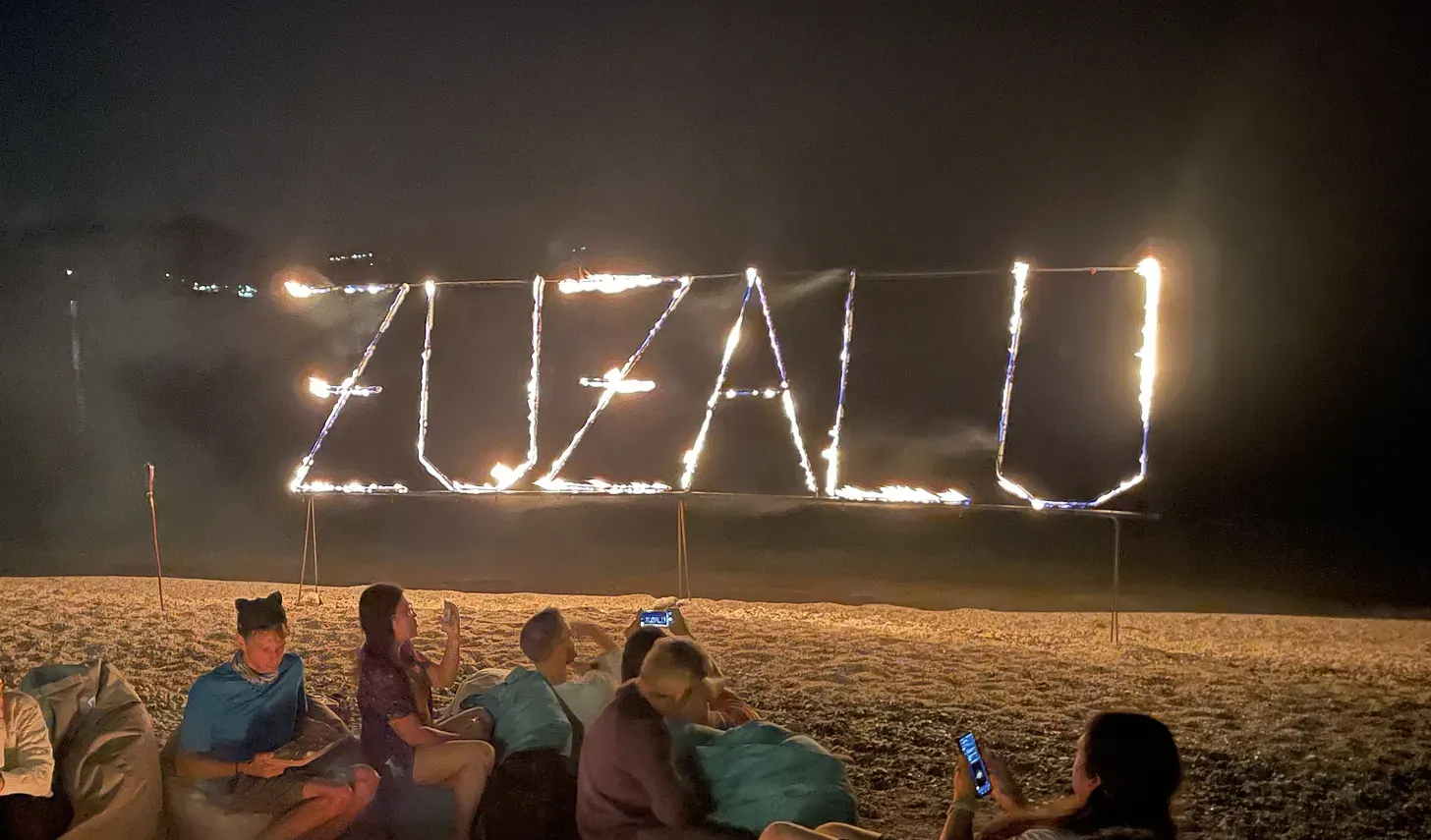 ---
Add your ReFi event! 👇🏽
Got a ReFi, crypto, or climate event coming up and what to have it featured in the website & newsletter? Add yours to the database!
---
Thank you! 🤩
For being a part of the ever evolving movement to create a radically better future...
⚫
Thanks for reading! It was a pleasure to keep up on all the latest in ReFi to share with this incredible community of change makers and visionaires. When I'm not writing for ReFiDAO, you can always find me on Twitter @omniharmonic.
See you in the regenerative noosphere!
– Benjamin
Have a fantastic week friends & we'll see you again next week 🫡
Enjoyed this newsletter?
We would be super grateful if you could help spread the word of ReFi by clicking the button below: