The Gitcoin coordiNATION game is ON 🕹️🗺️
The first ever Gitcoin coordiNATION game is officially ON. Let's see what is it all about!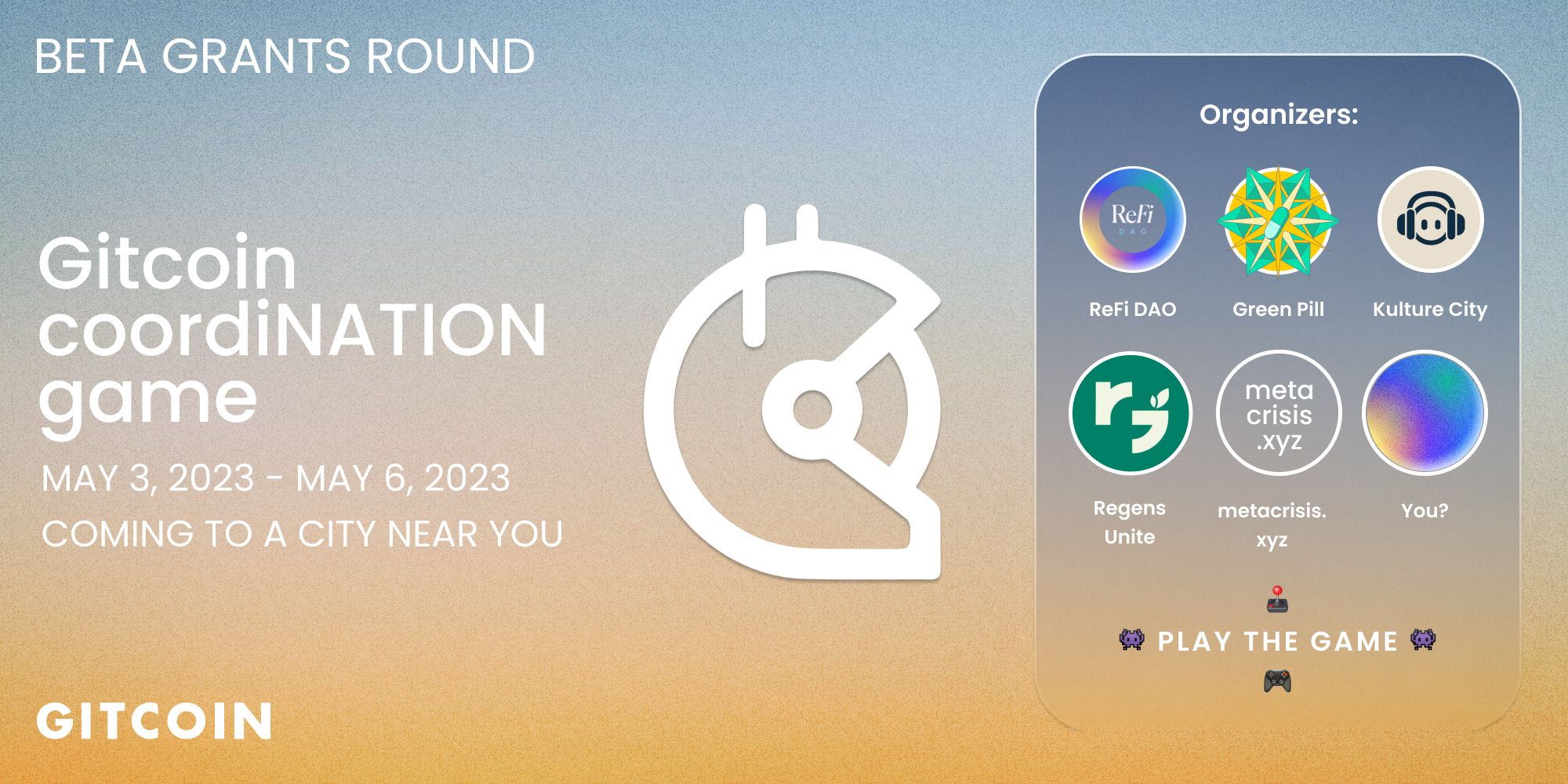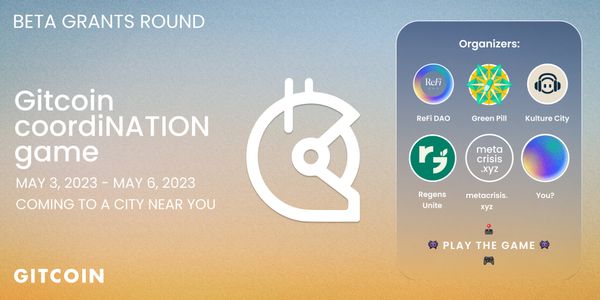 Hey ReFi friends! 👋
We are incredibly excited to announce that the first-ever Gitcoin coordiNATION game has officially started! From May 2 to 6, ReFi DAO, Green Pill, Regens Unite, and metacrisis.xyz are hosting a four-day event across 15 cities to onboard new donors, match funders, and projects into the Gitcoin ecosystem during the Gitcoin Beta Round. It's going to be a blast!
But wait, what is Gitcoin? 🤔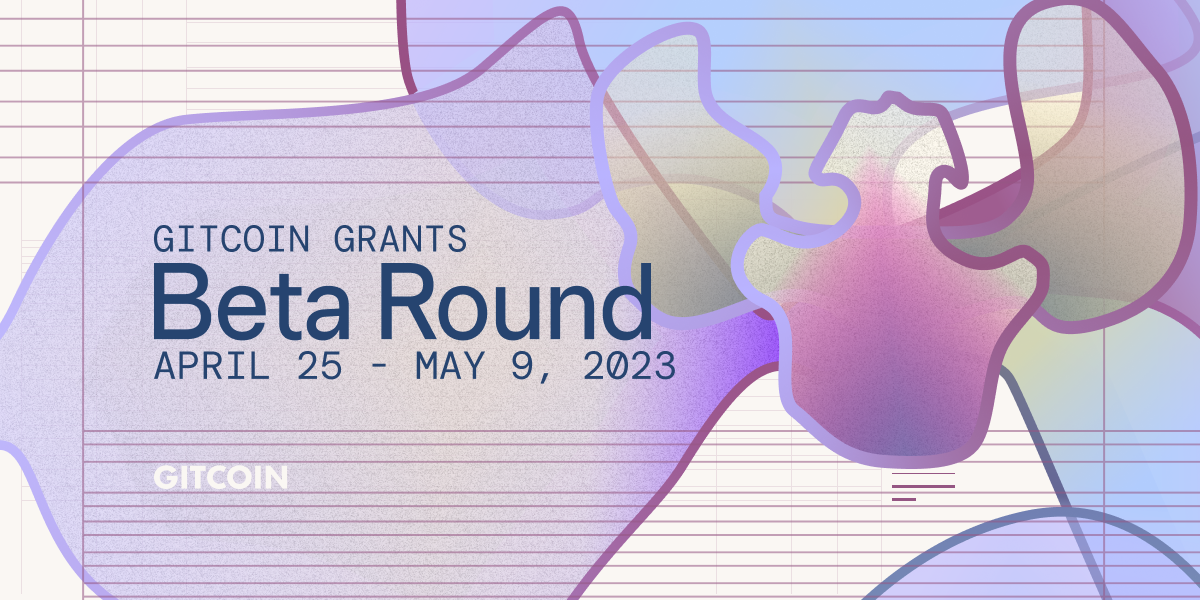 Gitcoin is a powerful online platform and a vibrant community that has funded over $50M worth of open-source software, climate solutions, decentralized science, and other impact initiatives. The only challenge is that most people and organizations don't know how to get onto Gitcoin and access the funding. That's where the activation stations come in!
Activation stations 🗳️
Imagine the activation stations like polling stations, but instead of casting a vote, you show up to a co-working space or another community venue in your city and get support from experts who can help you get set up in Gitcoin in less than 30 minutes.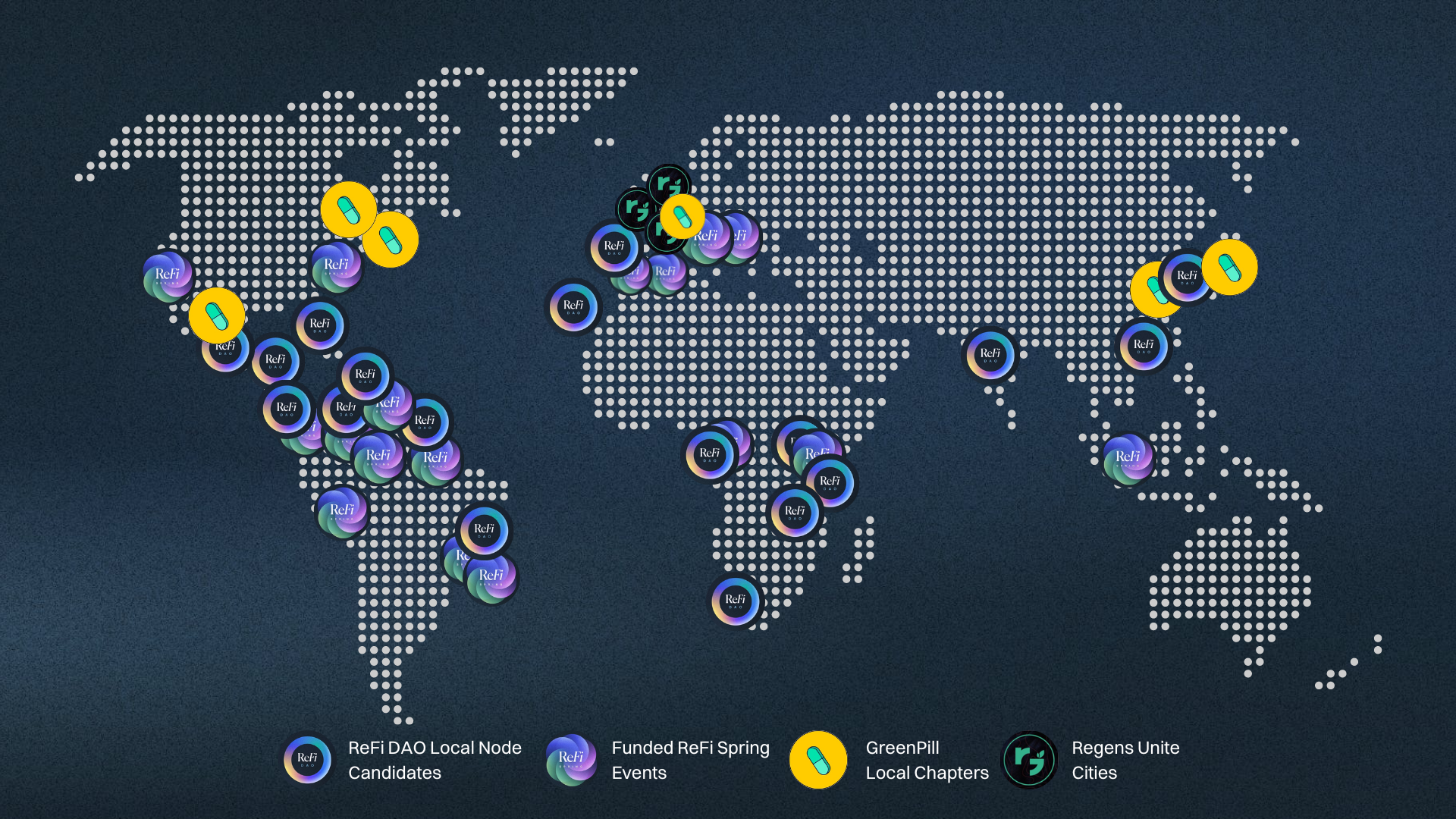 The Gitcoin CoordiNATION game is being hosted both in-person and online, with events taking place across 15 cities. Each event is organized by a number of different communities that have begun gathering in specific cities to meet regularly and work towards a shared mission of regeneration.
If you're a local web3 community inspired by the power of Gitcoin's open-source funding legos, you should host an event! All you need to do is find a venue, create an event on lu.ma or Eventbrite and submit it by clicking on "add your local event" (see picture below).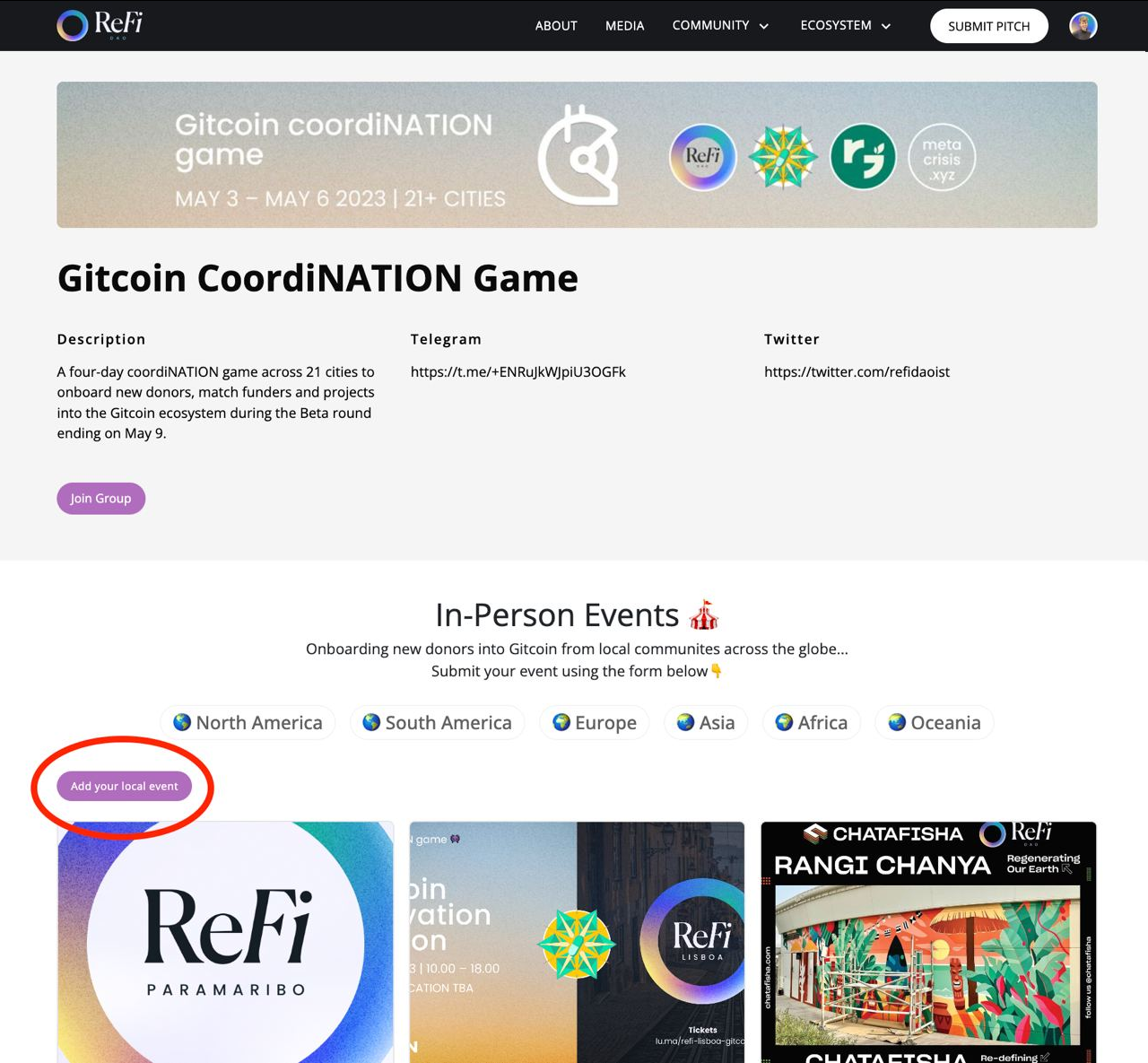 Online pledge sessions 💻
For those who can't join one of the IRL events, there will be online pledge sessions at specific times. It's easy to participate since anyone can pledge an amount that they will later donate to projects of their choice.
After you pledge to donate an amount of your choice to one of the Gitcoin rounds, we will celebrate your pledge on Twitter and you'll be invited on stage to speak!
Join one of the online events happening on Twitter and LinkedIn:
Thursday, May 4 09.00–10.00 EST / 15.00-16.00 CET | Twitter - Join here
Thursday, May 4 10.00–11.00 EST / 16.00-17.00 CET | LinkedIn - Join here
Saturday, May 6 TBD — LinkedIn, hosted by Green Pill Global
Don't miss any official event by adding ReFi DAO's public calendar to your calendar! 📅
The magic of Gitcoin! 🪄
Here's the magic of Gitcoin: each donation can be matched by funding pools worth up to $500k! That means a donation of only $1 to a local impact project or open-source software initiative can produce hundreds of dollars in match funding.
---
Thanks to the power of math, public ledgers, and smart contracts, we can make a difference! So what are you waiting for? Join us and be a part of the first-ever Gitcoin coordiNATION game!