Top 11 ReFi Projects on Solana 🌱
Top projects leading regenerative finance in the Solana ecosystem.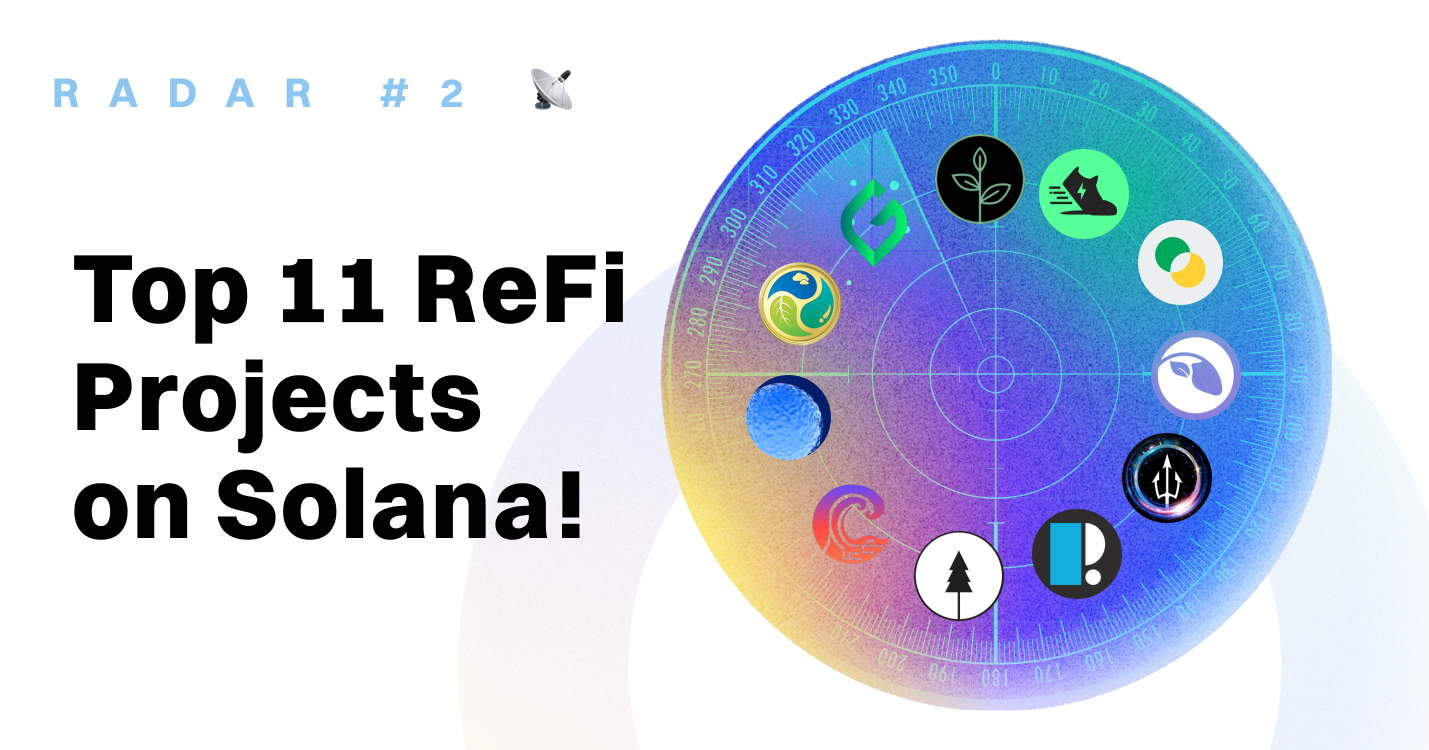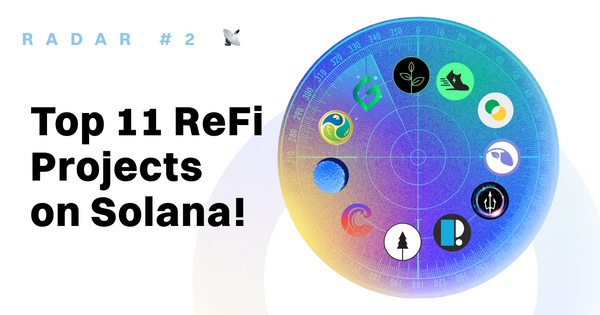 Top of the morning folks!
Numa here, ReFi eco-system builder and founder at Coral Tribe. Every day I feel inspired by purpose-driven founders paving the way in solving our world's biggest problems. The shared goal is to design systems which regenerate our planet & bring prosperity to people. Given our uncertain future, ReFi seems more important than ever.
I am also excited to announce the new ReFi Solana Dashboard - built in collaboration with ReFi DAO to map top people, projects, events, content & more. Go check it out and submit your votes! 👇‌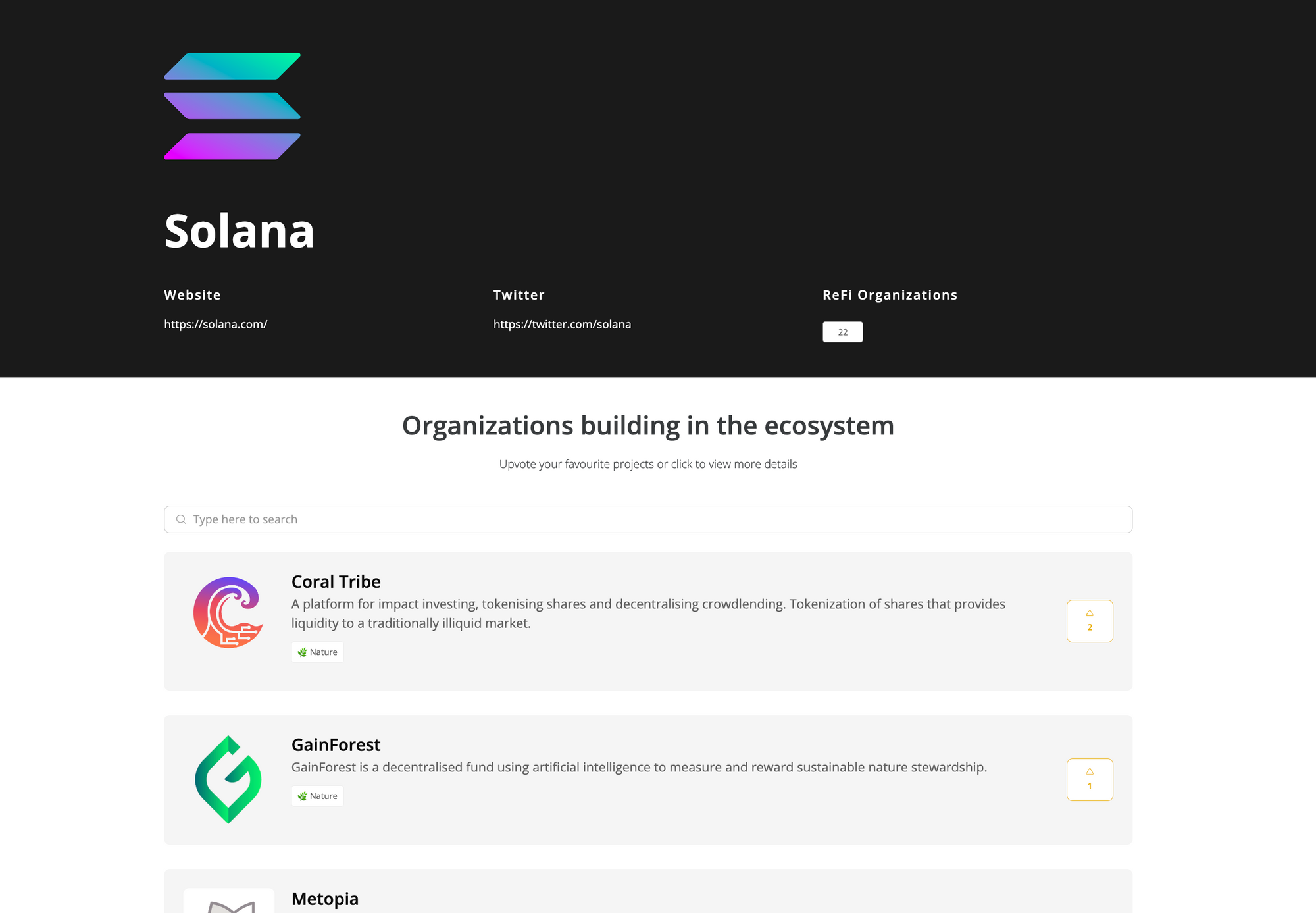 But first, let's explore ReFi on Solana and our selection of top 11 projects
ReFi on Solana
Regenerative finance (ReFi) is an energetic and rapidly growing movement to create organizations in alignment with People & Planet. The Solana ecosystem is committed to this new wave of finance and is a growing hub for new projects.
Solana is a web-scale blockchain that is fast, secure and energy efficient. The system currently supports 4000 transactions per second and fees remain less than $0.01. With zero net carbon impact, Solana is the perfect candidate to build regenerative systems. From reforestation initiatives to blue economy investing, the top 11 Solana ReFi projects covered in this article are not just pipe dreams but have already achieved fantastic accomplishments:
Whether you're an investor looking for ethical investment opportunities or simply interested in learning more about sustainable solutions, these projects are sure to inspire you. Let's dive in 👇
1) GainForest 🍃