ReFi Roundup #30: A Tale of Two Acts + Funding and Founding the Future of ReFi
Welcome to this week's ReFi Roundup! ThoughtFloats here with another takeover, celebrating the news and narratives of the week at the intersection of climate and crypto 🌍
Let's dig right in!
A Tale of Two Acts: Transformative Funding for Climate Innovation
For climate tech innovators and advocates in the U.S., the past decade as been one of largely underwhelming governmental support.  With a political structure so entrenched in the current extractive economic paradigm, we've been conditioned to expect setbacks and delays in the face of urgently-needed climate progress.

But we may have reached a tipping point.  Within just the past few weeks, the climate community has had not one but TWO transformative pieces of legislation to celebrate 🎉

1. The CHIPS & Science Act.  Signed into law last week (August 9, 2022), the act designates $68 billion over next 5 years for zero carbon technologies & climate adaptation.

2. The Inflation Reduction Act.  Signed into law Tuesday (August 16, 2022), the act includes a $369 billion investment in energy security and climate change over the next 10 years.

Combined with last year's Infrastructure Investment & Jobs Act, that's around $80 billion per year on accelerating the development and deployment of climate-positive technology and adaptation infrastructure.  Together these acts represent the largest investment to address global warming in U.S. history. 👏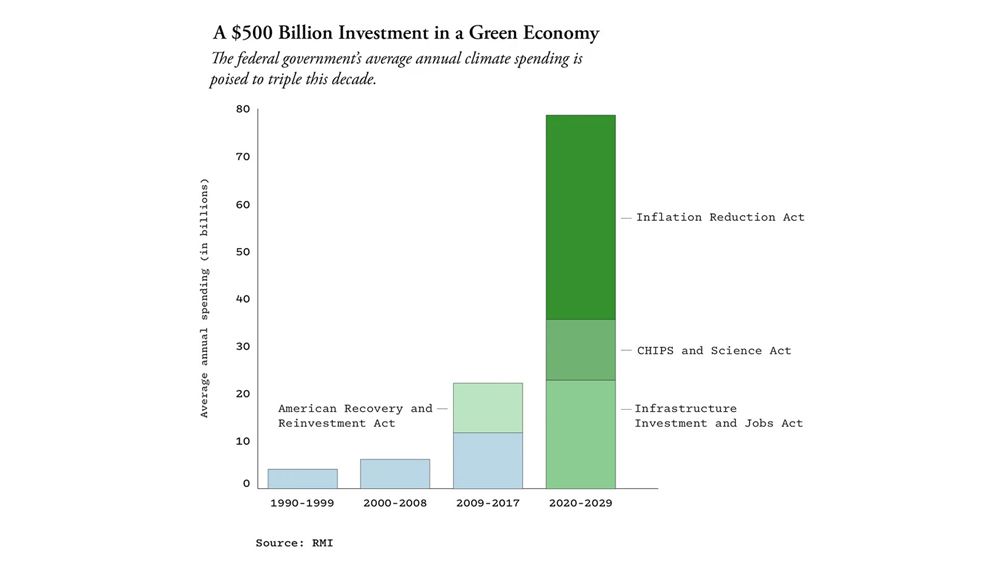 As far as Regenerative Finance is concerned, these governmental rebates and subsidies will spur massive innovation and adoption of several key areas in which ReFi is involved including:

🌄 Renewable Energy and Storage
🌐 Carbon Dioxide Removal (CDR) Technology
🚄 Energy Efficient Transportation
🏭 Decarbonization Industrial Manufacturing
🚜 Regenerative Agriculture

There are even substantial earmarks for forestry management, soil health, along with watershed protection and restoration.  Plus all of this emphasis and attention on reducing environmental impact will undoubtedly invigorate the Voluntary Carbon Market (VCM) in the coming years.  The development of digital Monitoring, Reporting, and Verification (dMRV) will likely prove to be a critical component in the assessment and documentation of environmental outcomes for the individuals, businesses, and industries which these acts affect.

Considering the long and winding road to the passing of these two acts, this week feels like a monumental turning point in the conversation and action around climate change.  ReFi is developing at exactly the right moment in time to be a catalyst for positive planetary transformation.
---
ReFi Jobs: "11 Ventures and Investors Funding the Future of Regenerative Finance"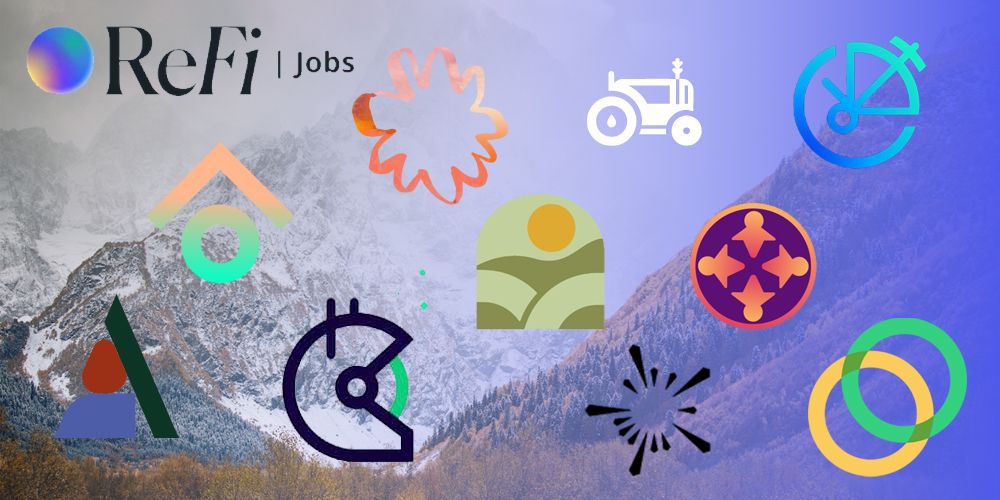 On ReFi Roundup #28 we highlighted the launch of ReFiJobs.com, an actively updated job board connecting talent to careers in Regenerative Finance.  In just two weeks the platform has grown, with 26 current job listings from over twenty ReFi companies.

This week, ReFi Jobs released an article outlining 11 climate-focused technology funds and grant programs channeling capital towards a more sustainable and regenerative future.  Grant from ReFi Jobs also provided a clear call to action for others to contribute to the list to make it comprehensive.  Read more about each of the highlighted organizations in the link below:
---
Verra & The Future of On-Chain Carbon Credits
Earlier this month Verra, a VCM standards body and legacy carbon credit registry, announced an open public consultation on its proposed approach to third-party crypto instruments and tokens.  Since their statement in May announcing that retired Verra credits would no longer be allowed for on-chain tokenization, the entire ReFi community has been waiting with anticipation for Verra's plan for a proper tokenization workflow.

On Tuesday, ReFi Podcast released a fantastic conversation with Benoît Clément, Director of Financial Innovation at Verra discussing the history between Verra and the on-chain carbon market, what the open public consultation is aiming to achieve, and the possible future of blockchain-based carbon credits.
A few key takeaways from the podcast:
Since its inception, Verra has been actively involved in refining and updating its best practices and methodologies as the carbon market evolves.
They recognize the need for open methodologies, transparent markets and digital MRV
While the use of new, innovative technology is compelling, Verra is also prioritizing integrity and market stability.
Verra's primary areas of concern with the tokenization of carbon credits include how to:
    - minimize fraud
    - uphold environmental integrity
    - navigate regulatory uncertainty
    - manage anonymity of entities
    - deal with potential legal uncertainty
As with the entire Web3 space, the on-chain carbon market must consider and design for an appropriate balance between transparency, privacy, integrity, and efficiency.

For the full discussion with Benoit including his tips on how you can effectively help to drive the development of the on-chain carbon market, be sure to check out the episode and Phaedrus's Deep Dive into Verra and the on-chain carbon market below.
ReFi Bites
A sampling of the best of ReFi Twitter and beyond...
What to Watch In Crypto: ReFi!
The Generalist recently published the newest "What To Watch In Crypto" report. First on the list: Regenerative Finance!  Read the full report below:
---
The DRC Invites Crypto & Carbon
The Financial Times reported that The Democratic Republic of Congo will allow carbon credit and cryptocurrency companies to bid in an oil and gas licensing round. Go RedemptionDAO!
---
SBSummit LATAM Speakers 📢
Filecoin Green announced a call for speakers for the Sustainable Blockchain Summit LATAM on October 12 in Bogota, Columbia.
---
Flowcarbon on the Kernel DeFi Podcast 🎙️
Flowcarbon's Dana Gibber and Nick Chen were featured on this week's episode of the Kernel DeFi Podcast.  They talk about how Flowcarbon addresses key structural challenges that prevented carbon credits from being bridged on-chain and its future plans to facilitate transparent price discovery for all natural-backed assets.  
---
Carbon.fyi Integrates Klima
Offsetra's Carbon.fyi integrates the Klima Offset retirement aggregator allowing wallet addresses or contracts to easily offset their entire carbon footprint.
---
Direct Ocean Capture? 🌊
Nori released a new episode of the Reversing Climate Change Podcast featuring Steve Oldham of Captura, a startup scaling direct ocean capture of carbon dioxide.
---
ReFi Summer Book Club 📚
Celo's ReFi Summer Book Club begins next week Friday (August 26).  Register below to read, meet up, and discuss the first book, Ecological Intelligence by Ian McCallum.
ReFi Jobs
The best jobs at leading ReFi ventures...
View more
Interested in joining an awesome team working in ReFi?  Check out the jobs board at ReFiJobs.com and apply for open positions at some of the top projects in Regenerative Finance.  Here are just a few:





Upcoming ReFi Events
A collection of in-person and online events
View more
The Future Is Now
📅 August 25-28 (Chorin, Germany)
Four immersive days of community-led workshops, talks, and experiences, bringing together an interdisciplinary, cross-cultural group of changemakers working towards a future worth living for.
Tickets here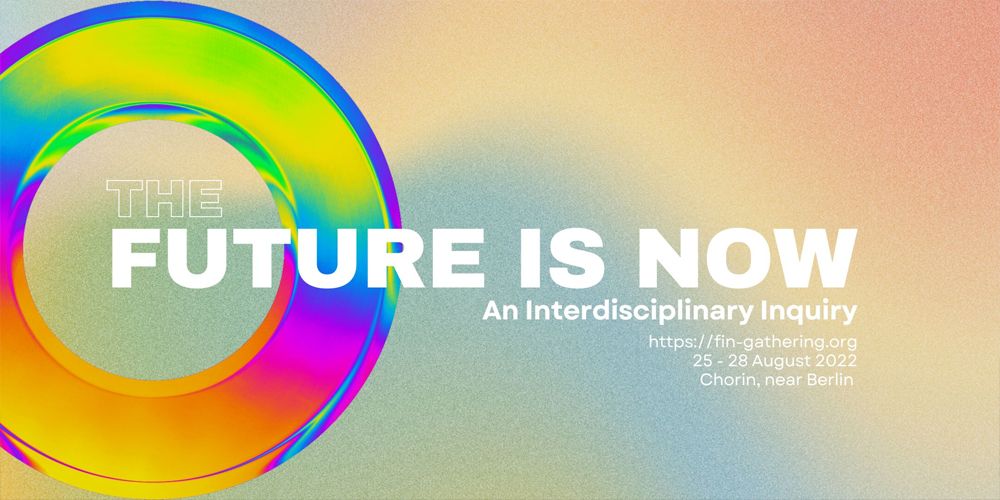 ---
ReFi Zürich
📅 August 26 (Zürich)
A ReFi community gathering with talks and panel discussions from some of the most beautiful minds in Web3 art, tech, & regeneration.
Tickets here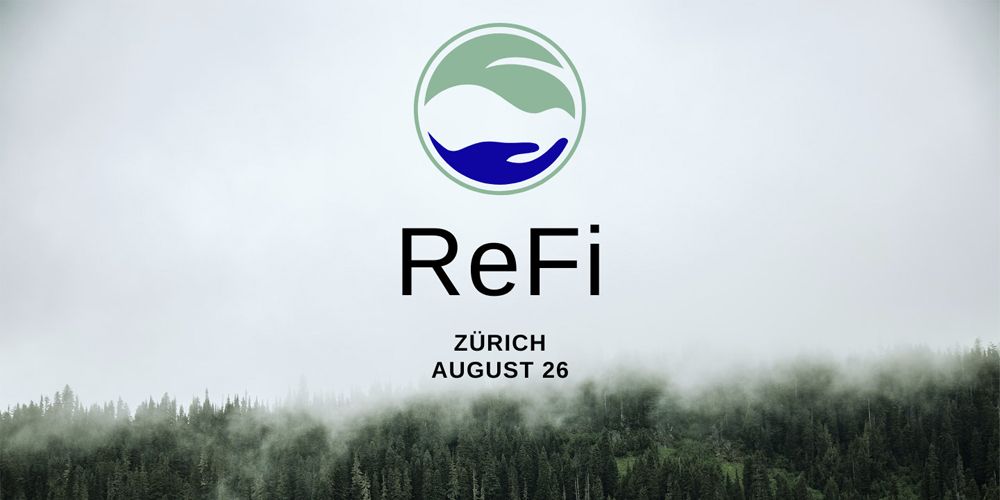 ---
Crypto Commons Gathering 2022
📅 August 27 - September 2 (Reichenau an der Rax, Austria)
A gathering of blockchain4good, ReFi, and cooperative economy professionals, practitioners, and researchers. Hosted by Regen Network, EthicHub, and Holochain, Coordinape, & BlockScience.
More info here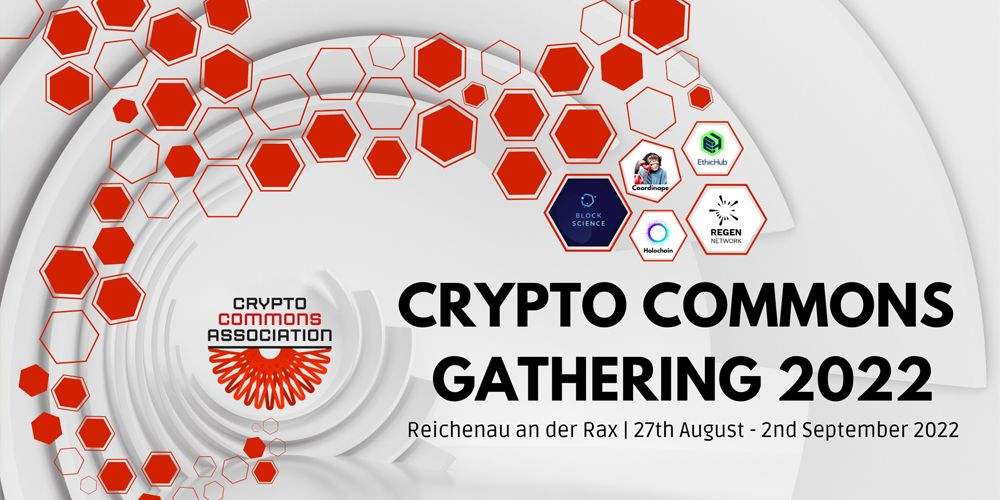 Final Thoughts
from ThoughtFloats
At the start of August, ReFi Spring posted an interesting "To Do List" for regens: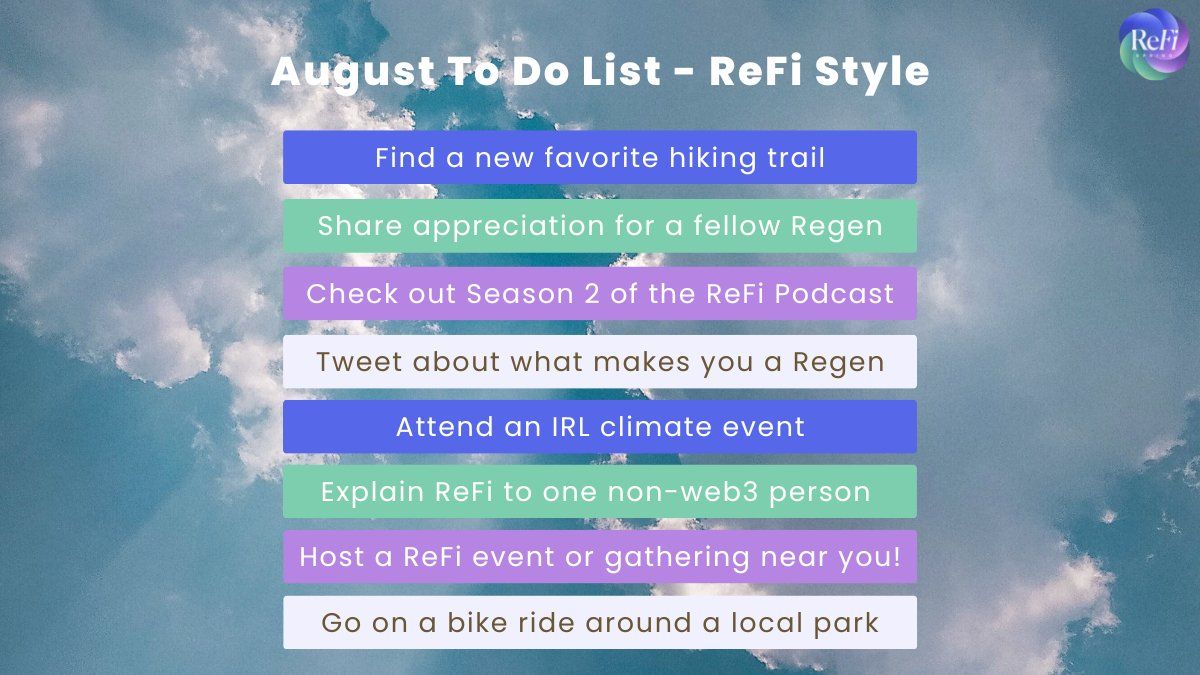 Of the actions listed, one in particular stuck out: "Explain ReFi to one non-web3 person."  The task seemed simple enough.  How hard could it be?  

Admittedly, at least for me, incredibly tough.

While I found it fairly simple to summarize ReFi and its vision for the future, the challenge was in accurately articulating why I feel so much hope for the possibilities of this space.  

I realize now that it may boil down to proximity.  As explained in a previous ReFi Roundup takeover, the Metacrisis is the convergence of, and interplay between, all of the individual crises that humanity faces today.  Everyone feels it.  Nearly everyone feels powerless to do anything about it.  

But for some reason the people you find in ReFi are seemingly undaunted by the enormity of the Metacrisis (or at least appropriately-daunted).

The more that Regenerative Finance is able to welcome and engage people from a variety of backgrounds, the quicker we may scale solutions and spread optimism in the face of urgency.  

Good luck with your own August To-Do List, regens!  Know that we may never "get it done" but each step we take is movement toward funding and founding our collective planetary future.
That's a wrap!
Have a wonderful weekend everyone!  Check out ThoughtFloats for weekly Tweet threads of the latest ReFi news, and if you have a news item or narrative that you want to see featured on the next ReFi Roundup, please: