Scalable Carbon Markets 📈 🚀 | Roundup #56
Emerging technologies + carbon markets = greater reach, credibility, and scalability... Plus the latest news, updates, jobs and events in ReFi and beyond!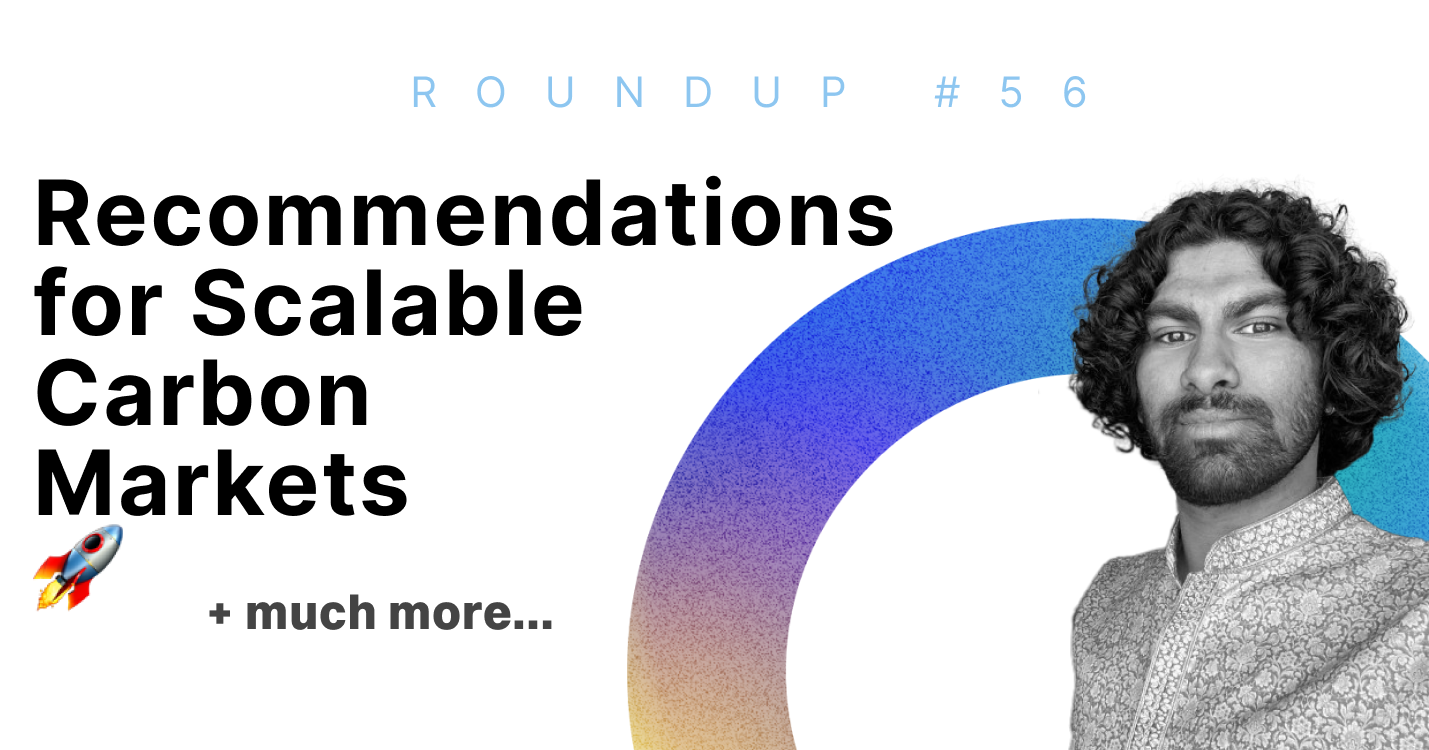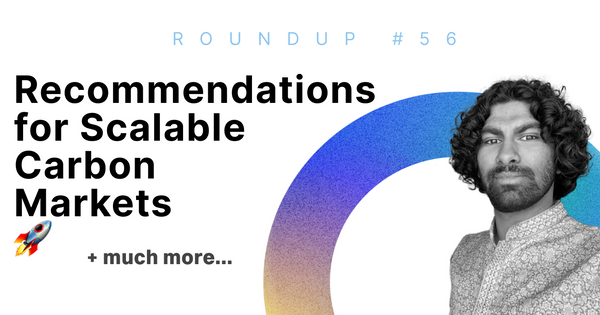 Hey Regens, it's Raam here!
I am a DAO contributor working on coordination, governance, and operations at Gro DAO; and a member of the World Economic Forum (WEF)'s Crypto Sustainability Coalition. I believe in the programmability of Web3 to improve socioeconomic systems such that they create positive externalities for the planet and its people. It's a true honor to be sharing my first ReFi Roundup with you!
This week, we'll be looking at: the WEF's recommendations for the Digital Voluntary and Regulated Carbon Markets, how Crypto can help local communities through ReFi, the SVB collapse's impact on climate tech + the latest news, updates, jobs and events in ReFi and beyond!
Lets dive in 👇
---
WEF Recommendations for the Digitisation of Carbon Markets 🌍
The WEF recently published a paper that explores carbon market challenges and the prospects of blockchain for lasting positive impact on the environment, society, and economy.  
Let's dive in 👇🏽.
The paper "Recommendations for the Digital Voluntary and Regulated Carbon Markets" provides a digestible and impartial overview of the challenges created by digital carbon market technologies and the opportunities for blockchain technology-based approaches to expand the reach, credibility, and scalability of carbon markets.
It was developed by a varied group of stakeholders, including project developers, MRV (Measurement, Reporting, and Verification) providers, carbon marketplaces, blockchain foundations, and more... a mass-coordination effort. The aim is to educate key players like policymakers and corporate buyers for wider adoption of Web3-based climate solutions.
The top challenges 🤔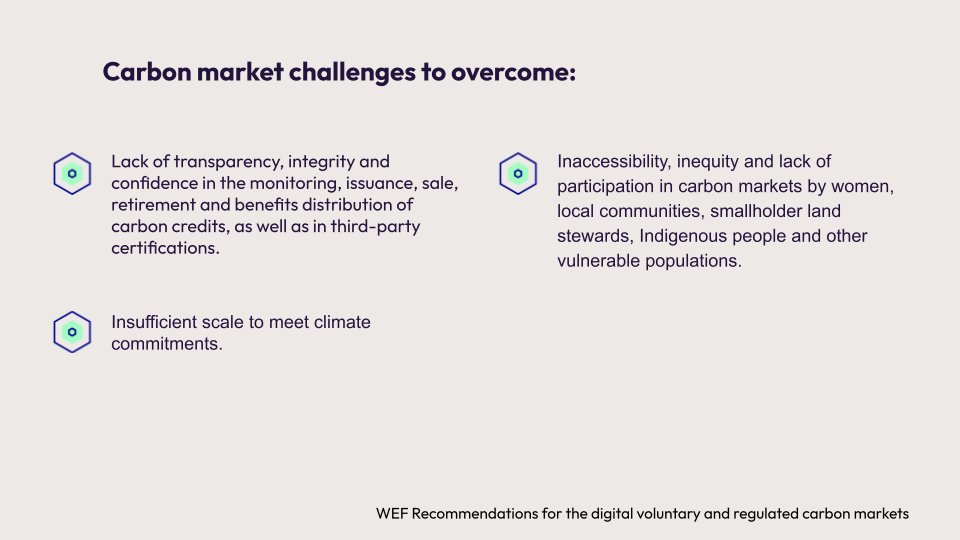 Recommendations to improve 🌿

1. Promoting inclusive, equitable, and transparent governance 🤲
... at both technological and human levels. This includes educating and supporting local project developers and vulnerable populations (such as women and local communities) in governance and benefit sharing - to avoid unequal representation of stakeholders such as land stewards, address power imbalances, and better understand nuanced topics such as indigenous land practices.
2. Create a more accessible marketplace through product definition and clarity 📋
There is a need to create a standardized system, with clear labels, attributes and pricing, to distinguish signal from noise. Using open and transparent platforms like decentralized MRV networks and blockchain boots confidence, simplifies participation, and helps integrate credit usage into industries.
3. Using emerging technologies for radical scalability  🖥️
For instance, using satellite images, AI, and IoT sensors connected to blockchain and smart contracts can automate monitoring and verification, and enable digital native representations of these real-world assets. This increased transparency allows direct transactions between buyers and sellers, benefiting suppliers, project developers, and land stewards.
4. Interoperability and transparency across exchanges and platforms 💡
A successful carbon market needs diverse participants and innovative solutions that work together. Creating public APIs for blockchain data and a data standard for carbon credits, ensures easy access and compatibility. Such tools must be designed according to data usage needs and developing industry standards.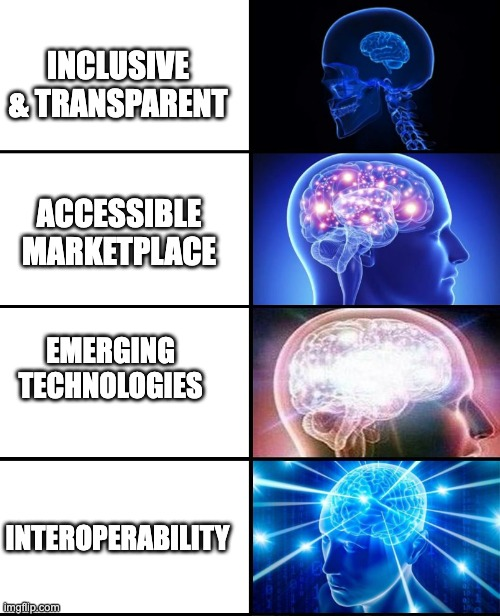 What does it mean for ReFi?
While new technologies aren't a cure-all, understanding them enables effective experimentation for tackling climate change.
ReFi's principles are aligned with these ideas, using blockchain and decentralized tech to involve more people and offer fair incentives for large-scale solutions.
---
ReFi NewsBites 🗞️
The latest updates across ReFi Twitter and beyond...
Toucan History and Origins... 🐧
Toucan CEO and Co-Founder Raphaël Haupt dives into the story of how they saw over 20 million tonnes of carbon credits flow on chain within the first six months after launch. How did they get there, what did they learn, and what is next? Read more 👇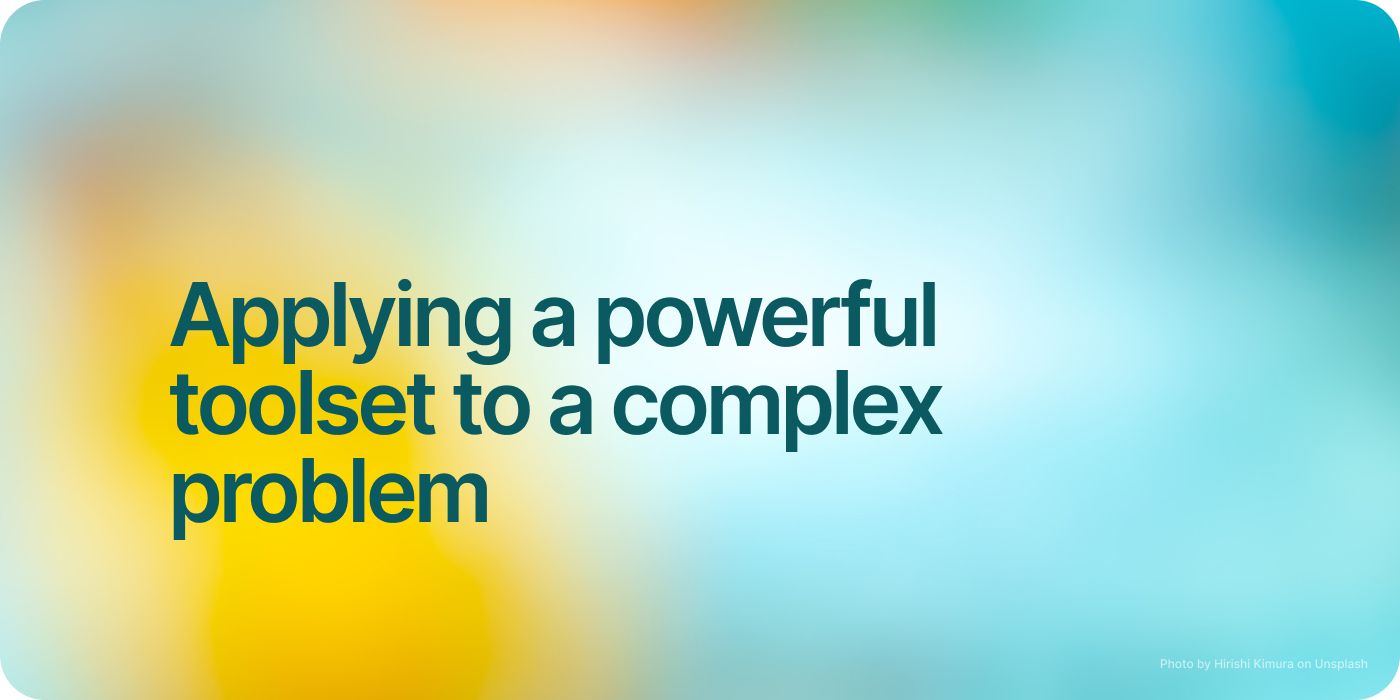 ReFi for the People: How Crypto Can Help Local Communities Help Their Ecosystems
Coindesk article covers the importance of ReFi being embeded in local communities. They highlight the emerging ReFi Ecosystem in Suriname as a case study, which you can read more about in our review by Tim Goudzand - the Surinamese founder of Infinitri.io - and the ReFi Spring team 👇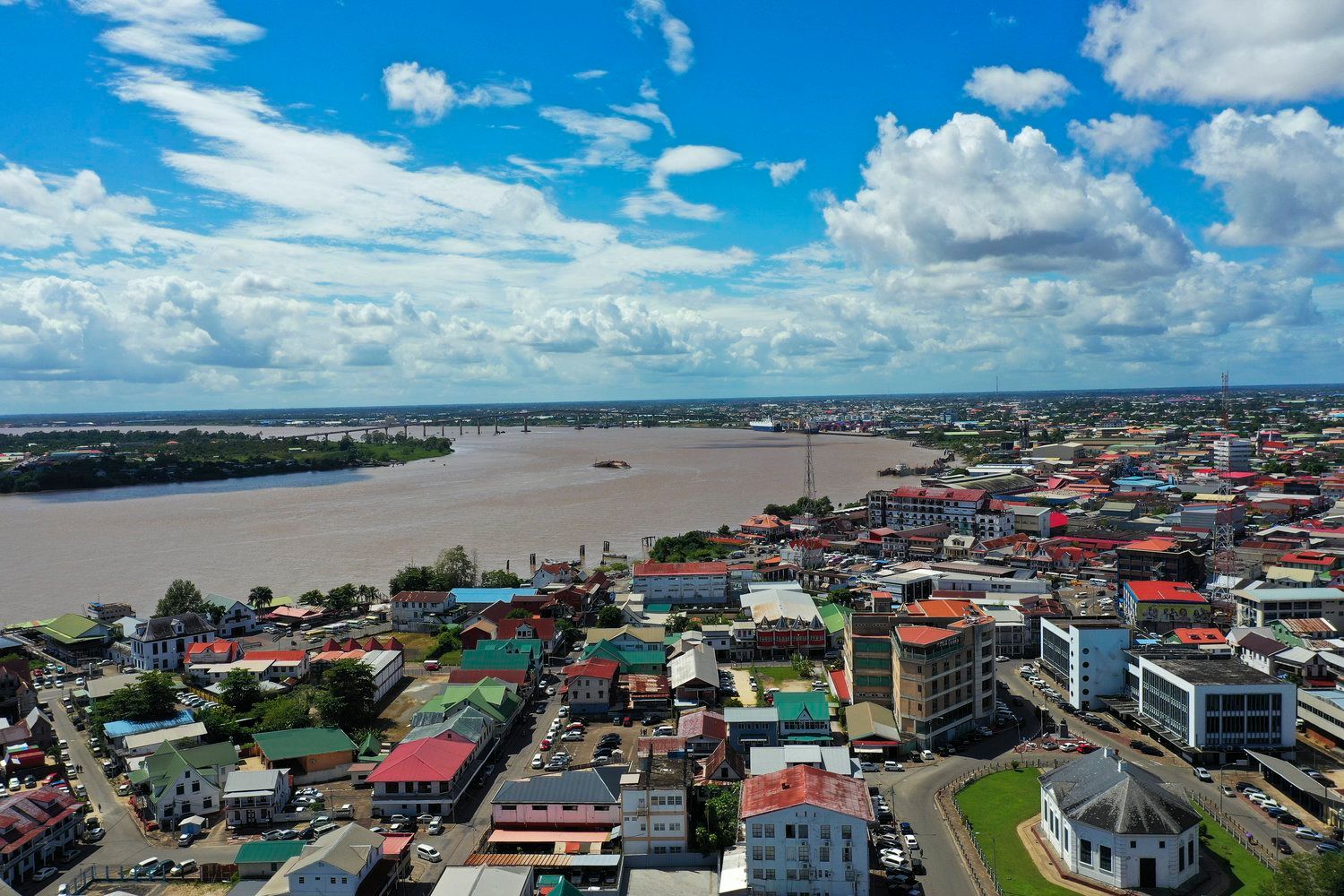 The Coindesk article also reflects on ReFi carbon markets and highlights an important quote from Lucía Gallardo "We need deeper discussions on underlying incentives and value dynamics to ensure we aren't just digitizing and distributing the same processes that got us to where we are today." 💯
ReFi Lisboa — Emergence
What to learn what creating a network state to regenerate the earth really means? What it feels like? and meet other amazing people shared in this mission? The 2nd event from ReFi Lisboa kicks off on March 23rd. Come join a shelling point of founders, builders, and impact investors in the land of pastel de nata 🇵🇹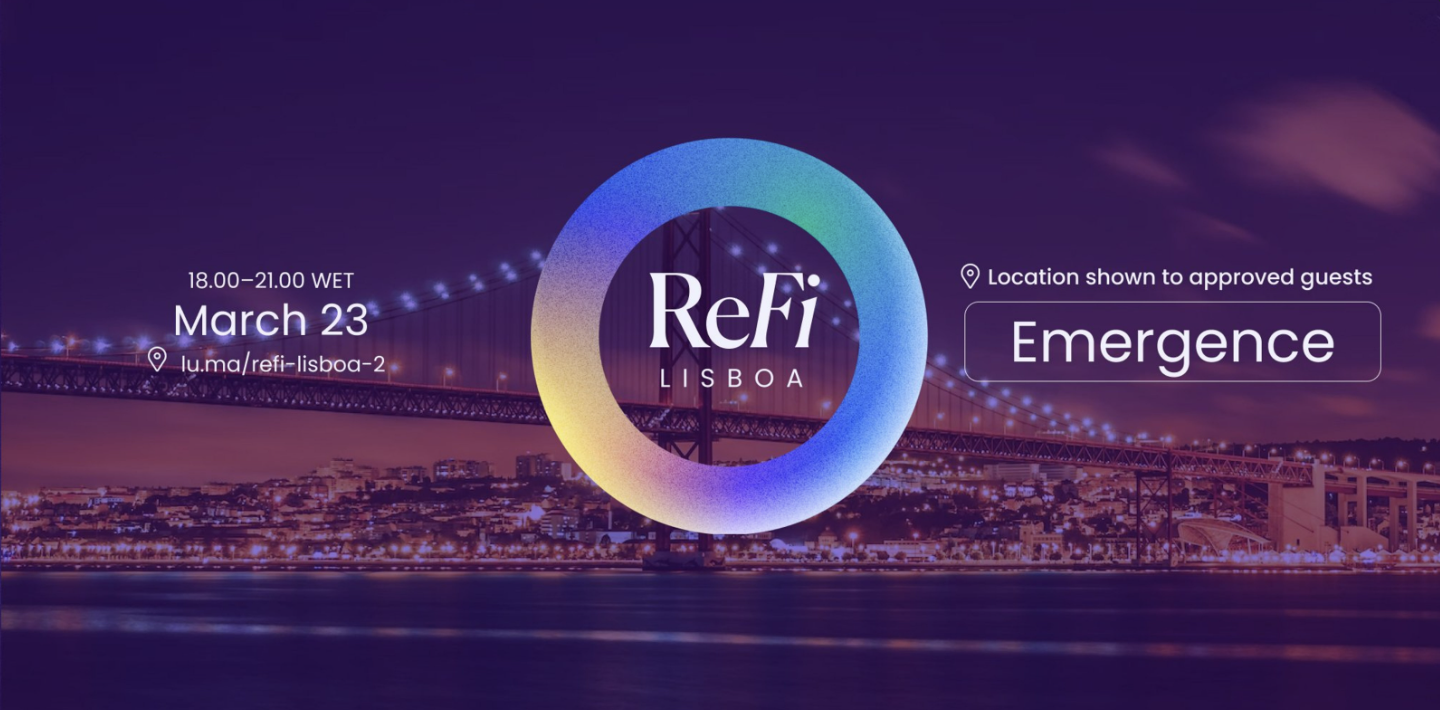 Here is what happened last time 👇
Event Organizers Guild - Intro Call 🤙
How to run a successful ReFi event in your local community? Join us tomorrow (21st March) for our Intro Call discussing the newly announced Event Organizers Guild.

The call will take place in ReFi DAO's Discord server at two different times (to cover different time-zone needs):
🕚 11 AM UTC
🕒 3 PM UTC
Important: After entering ReFi DAO's Discord, make sure to pick the 🌱 emoji in the #start-here channel. In this way, you'll be able to enter the Event Organizers Guild channel.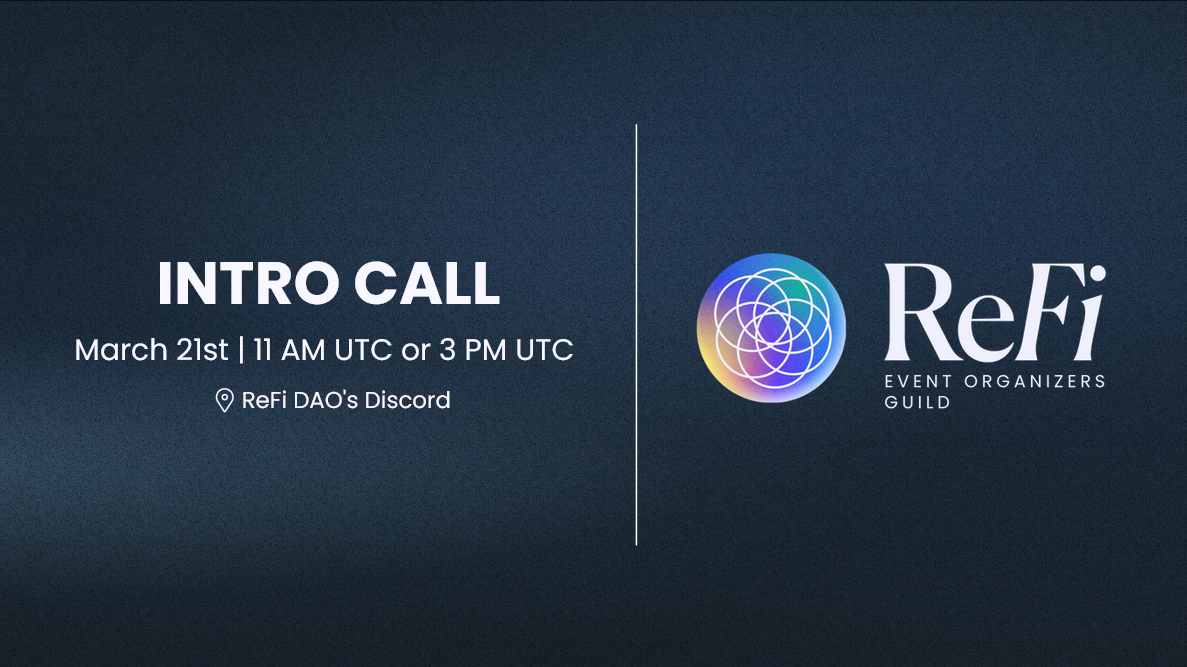 Climate Bank Collapse 🏦 📉
Asides from being a crypto-friendly bank (whose closure led to the temporary USDC de-pegging), SVB was vital for climate tech. It had over 1,500 climate tech companies as customers and financed ≈60% of the American community solar market. FDIC has now reimbursed the bank's depositors, yet the lack of innovative banks sparks concerns about the industry's future...
Impact DAO Landscape ✨
General Magic 🪄 released a beautiful second edition illustration of the latest and greatest Impact DAOs driving positive change.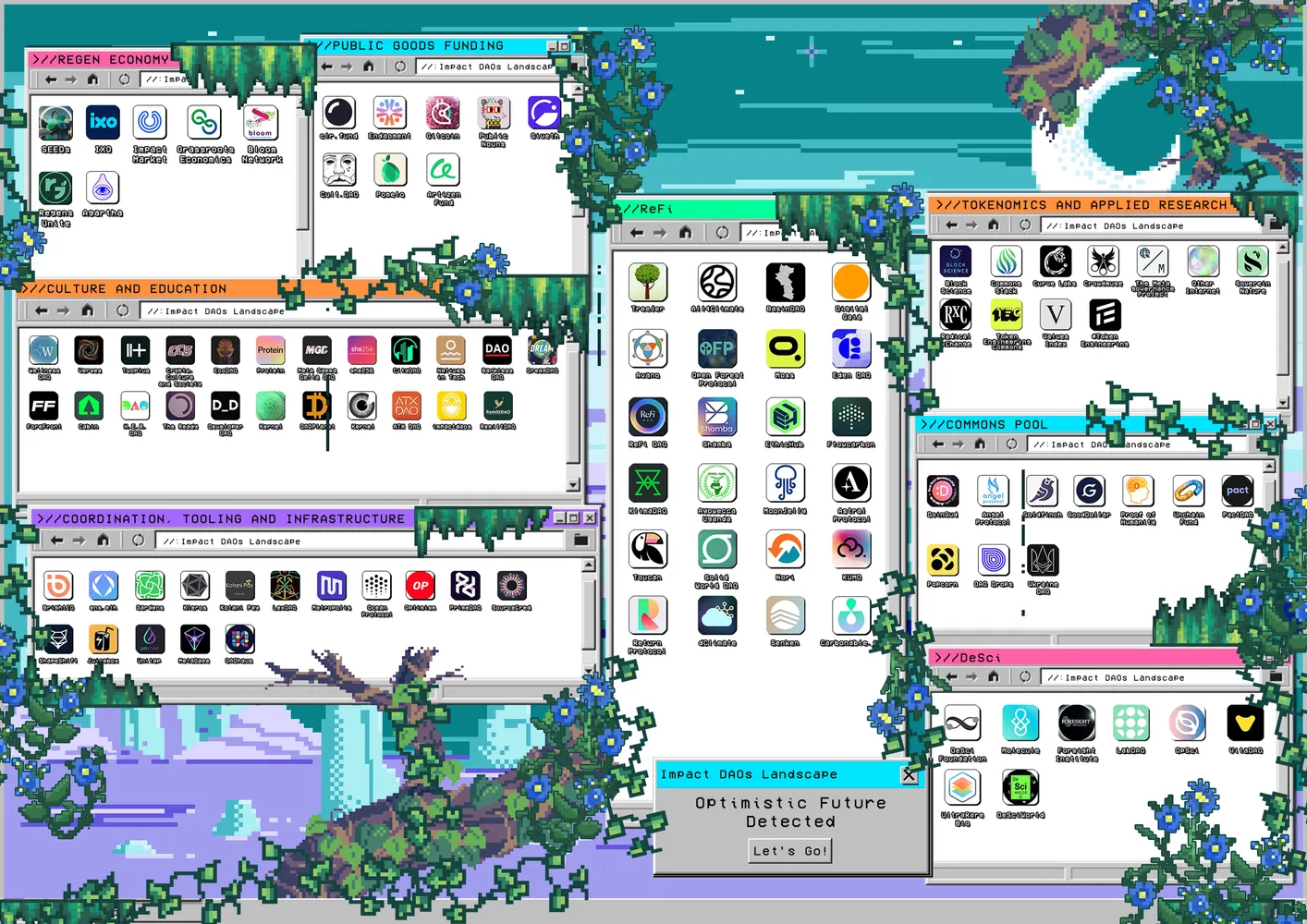 Also on our radar this week
---
🔥 Projects of the Week
A showcase of top voted projects from the ReFi DAO website!
View More
Top 5 most-voted projects of the week at refidao.com: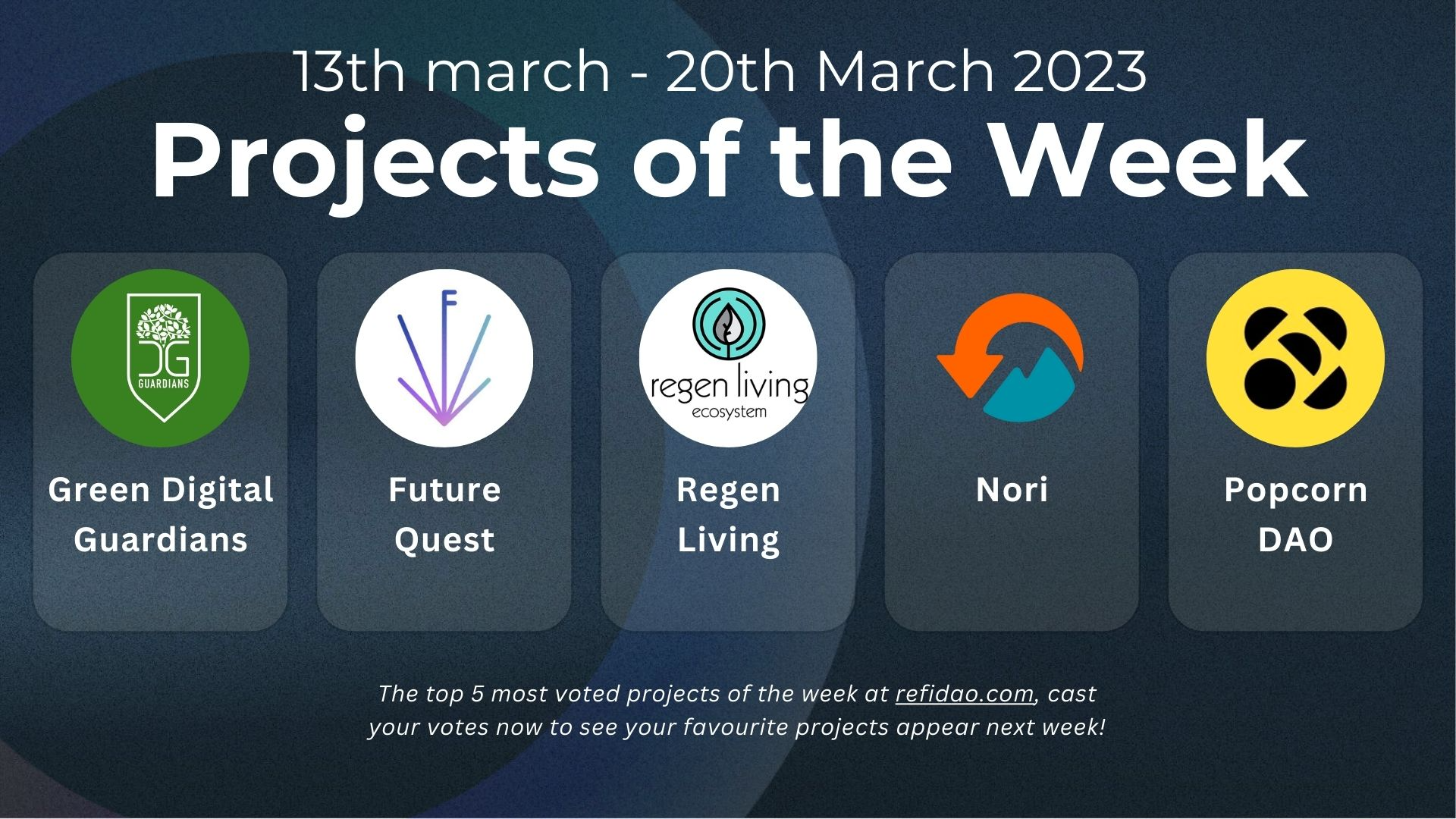 ✳️ Green Digital Guardians: a community of 'Green Digital Guardians' utlising Blockchain and NTFs for a decentralized and democratic model of environmental protection.
🟪 Future Quest: a play-and-earn ecosystem committed to fixing our future. Help combat climate change and earn rewards along the way...
🌟 Regen Living: a collective impact initiative to develop and fund ecosystem prototypes and place-based pilot projects.
🌏 Nori: a transparent, verifiable, and high-quality carbon removal marketplace.
🌱 PopcornDAO: a DeFi protocol that allows users to earn high yield on cryptoassets while creating real world impact.
*Projects included in previous roundups are not counted this week!
Votes have now been reset so head over to refidao.com, make an account, and show some support to your favourite projects in the ecosystem this week! 💚
---
Add your ReFi Project! 👇🏽
Have a project you want to add to our database? Click the button below to submit an application!
---
ReFi Podcasts 🎙️
Top audio and video content from creators across the web 😊
Planetary Regeneration Podcast 🌎🌍🌏
Tim Rann of Mercy Corps Venture discusses impact investment in web3 & ReFi on Gregory Landua's Planetary regeneration podcast 👇
Other 🔥 Podcasts on our Radar:
---
ReFi Events 🪩
Get your ReFi on with friends in-person and online...
View more
Browse upcoming events at refidao.com ! 🎪
We have recently launched the Alpha version of the new ReFi DAO web-app and knowledge graph (read more about it). As part of this we are collecting a database of upcoming ReFi events. Check it out below and add your event if it's missing!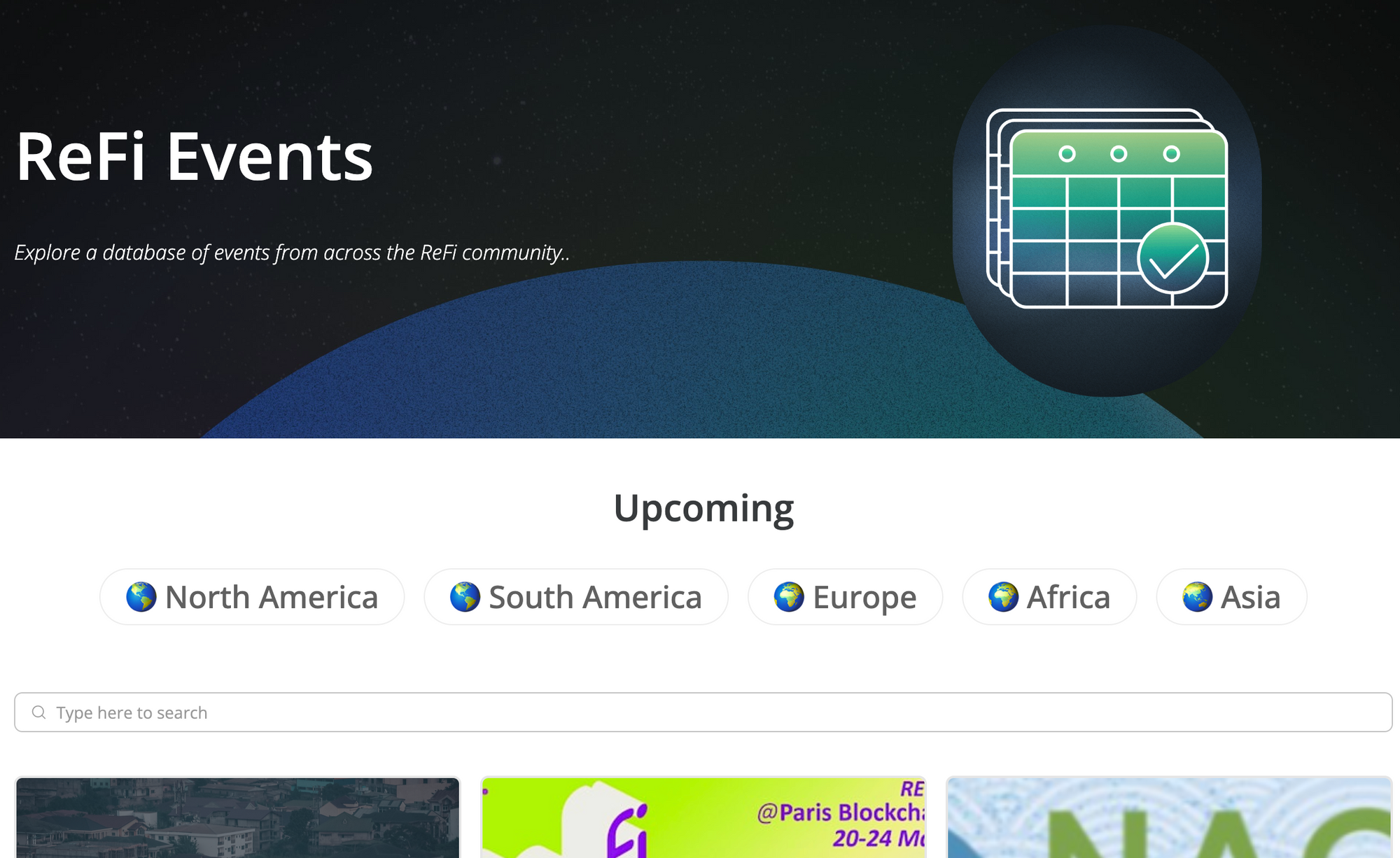 Here are some of the exciting events that caught our eye this week. Make sure to grab some tickets and support the ReFi regenerative renaissance wherever you are from! 👇
(20 - 24 March in Paris, France): An event connecting ReFi and web 3 builders, devs, sustainability experts, citizens, creators and investors. It will focus on topics such as: digital identity, nature-based assets, tokenomics, ReFi network mapping and deep regeneration.
(28 - 30 March in Lisbon, Portugal): Discuss carbon markets with experts, tackling challenges and collaboration for net-zero emissions across Europe and beyond.

(28 March in Berlin, Germany): learn more about the theory and learnings from Web3/ ReFi projects about digital Measurement, Reporting, Verification.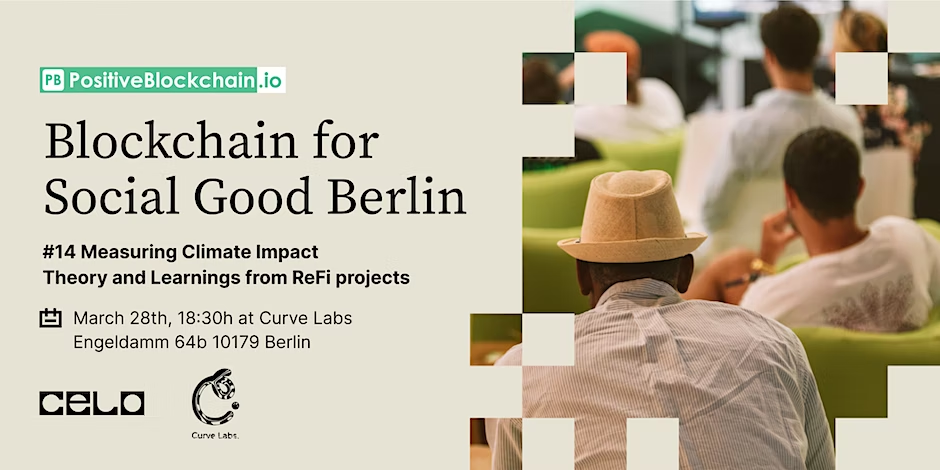 ---
Add your ReFi event! 👇🏽
Got a ReFi, crypto, or climate event coming up and what to have it featured in the website & newsletter? Add yours to the database!
---
ReFi Jobs 👩🏽‍🚀
Find your next gig at a leading ReFi venture...
View more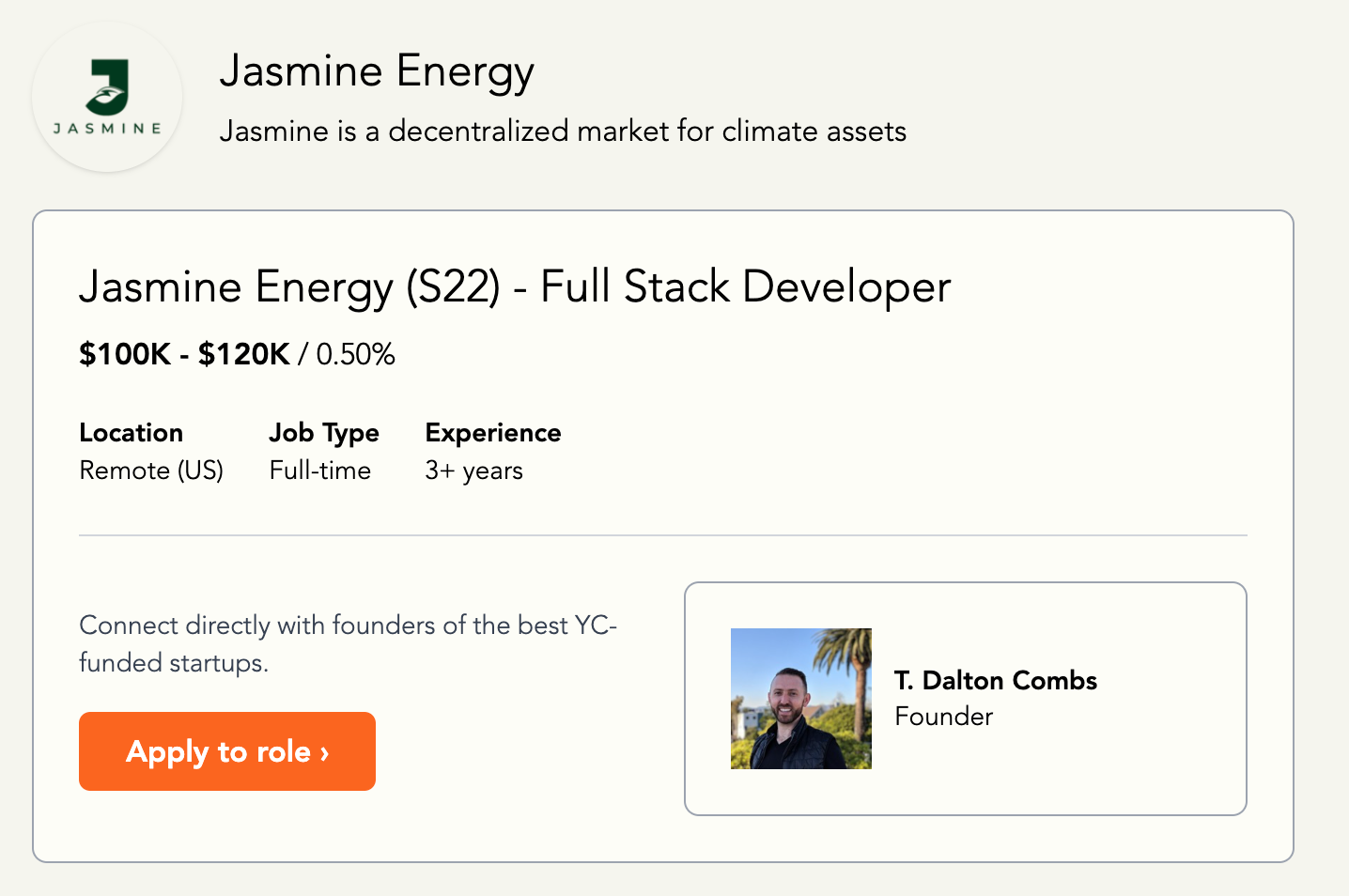 Check out the ReFi Jobs platform for more! 👇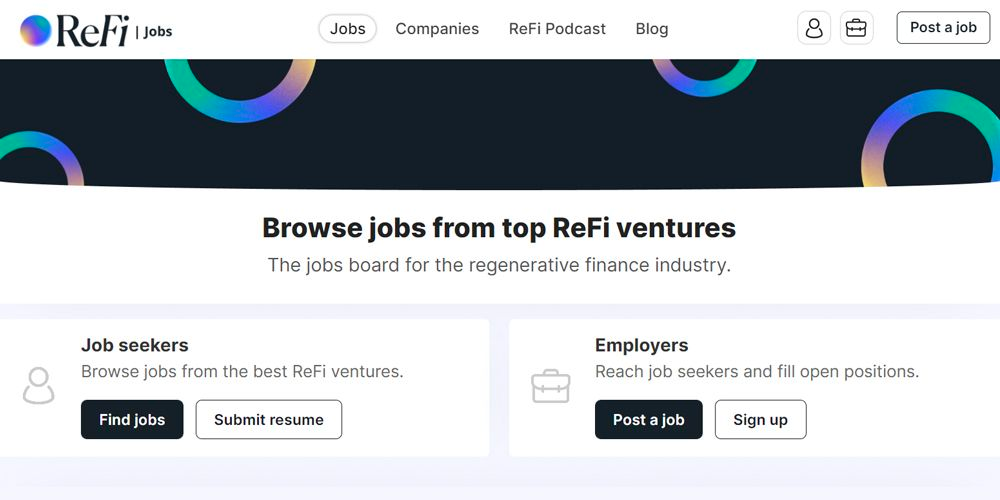 ---
ReFi Newsletters 🗞
See other amazing newsletters from the ReFi Community.
Here are some of the awesome newsletters that caught our attention this week:
Step-by-step guide on how to start an impact DAO from Aragon
1️⃣ Define your mission
2️⃣ Set incentives and decide if you're launching a token
3️⃣ Define your governance
4️⃣ Gather your community around your cause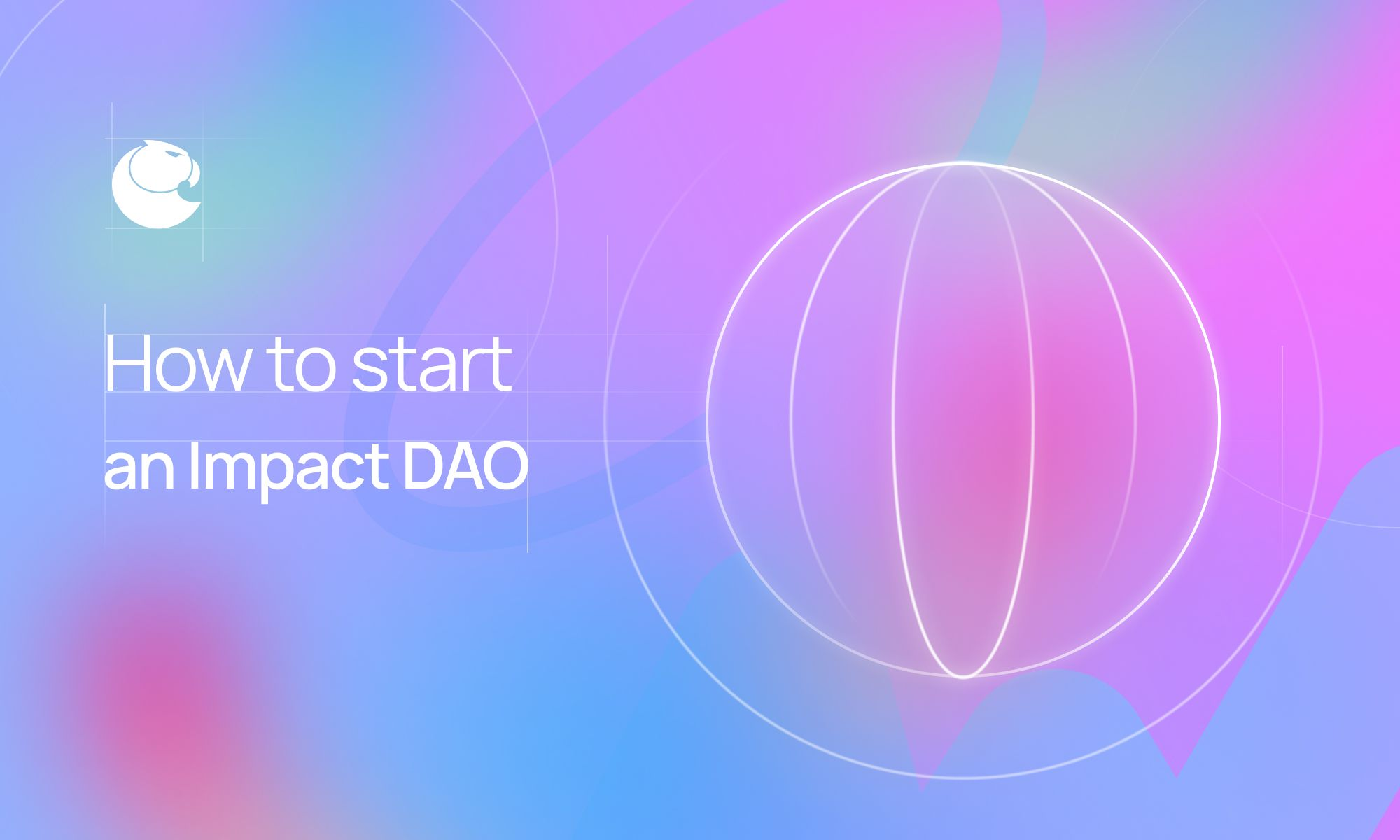 Solid World Investor Letter — February 2023
Solid world joined the Climate collective, mentioned in the new book "Catching up to Crypto", and recently completed an audit with Dedaub.
Toucan Protocol's Perspective on how Crypto can be Good for the Planet
The blog post explores how as the foundations of blockchain technology become more sustainable - users, founders and developers are increasingly using it as a tool for good.
---
Thank you! 🤩
For being a part of the ever evolving movement to create a radically better future...
⚫
Periods of sustained economic and societal instability inevitably lead to systemic points of inflection. Let us use this as an opportunity to incorporate ReFi in the redevelopment of our systems for the better.
Have a fantastic week friends & we'll see you again next week 🫡
Enjoyed this newsletter?
We would be super grateful if you could help spread the word of ReFi by clicking the button below: