Diversity, Inclusion, and Personal Regeneration 👥 | Roundup #59
Boosting ReFi through embracing diversity, inclusion, and self-growth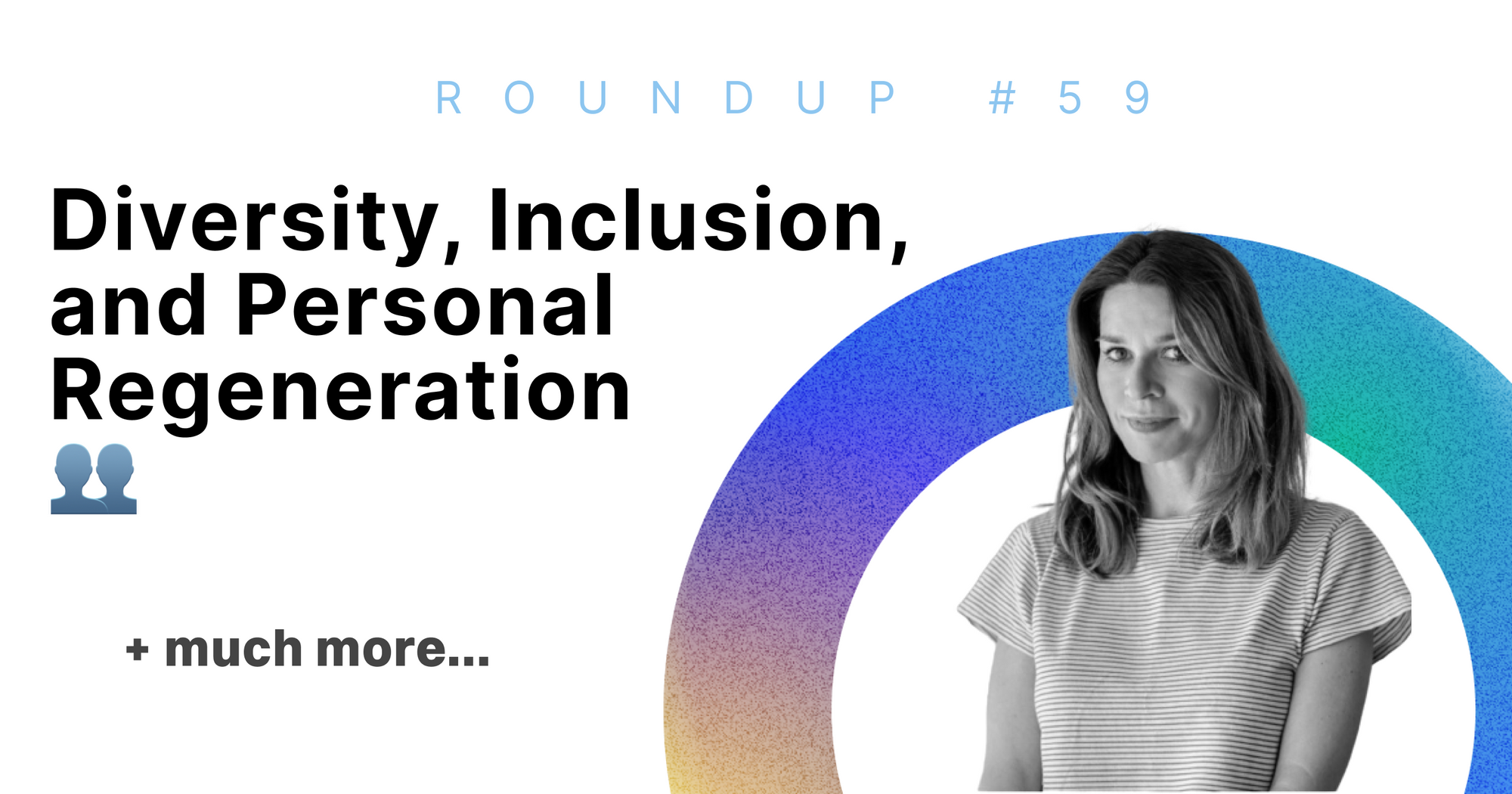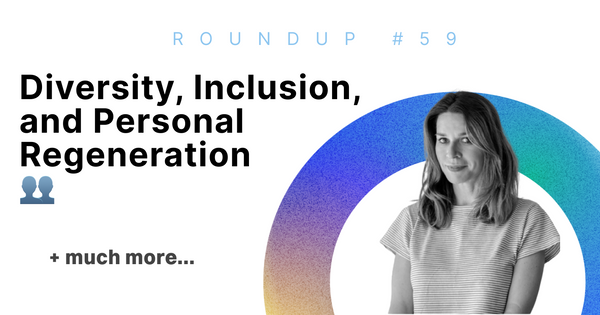 ---
Hello ReFi fam! Esther here (@carapilla.eth) with the latest ReFi Roundup!
I have an international background in public policy, CSR/sustainability and partnerships. Interviewing Kris Tucker in 2021 inspired me to explore Web3 and ReFi👩‍🏫. I joined Climatecoin and then impact projects like ImpactScope, Crystalchain and Zero Labs. I'm also a proud ambassador for ReFi trailblazer EthicHub☕️! I'm a B-Corp movement leader and currently pursuing the Regenerative Economics course by John Fullerton.💫
This week we will be exploring some foundational ReFi values and what diversity & inclusivity mean for this space. Ready? Let's go!🤸🏼‍♀️ 🏄🏼
---
What needs to happen for ReFi to deliver on its diversity and inclusivity promise? 🤲🏾
Web3 holds the promise of an economic and governance infrastructure that is more diverse, equitable, and collaborative. ReFi can bring positive environmental and social outcomes for all, namely the Global South!
The challenge of complexity 🌿⚖️
ReFi seeks to tackle complex global coordination failures like climate change, biodiversity loss and social injustice. Multidisciplinarity, diversity and inclusion are key to addressing this complexity.
As a movement, we must consider all stakeholders, including minorities and vulnerable groups, in uniting crypto, climate, and policy experts to address global challenges!
Here are some insights on Complexity from  Tre' Crate's course on Regenerative Economies 👇🏽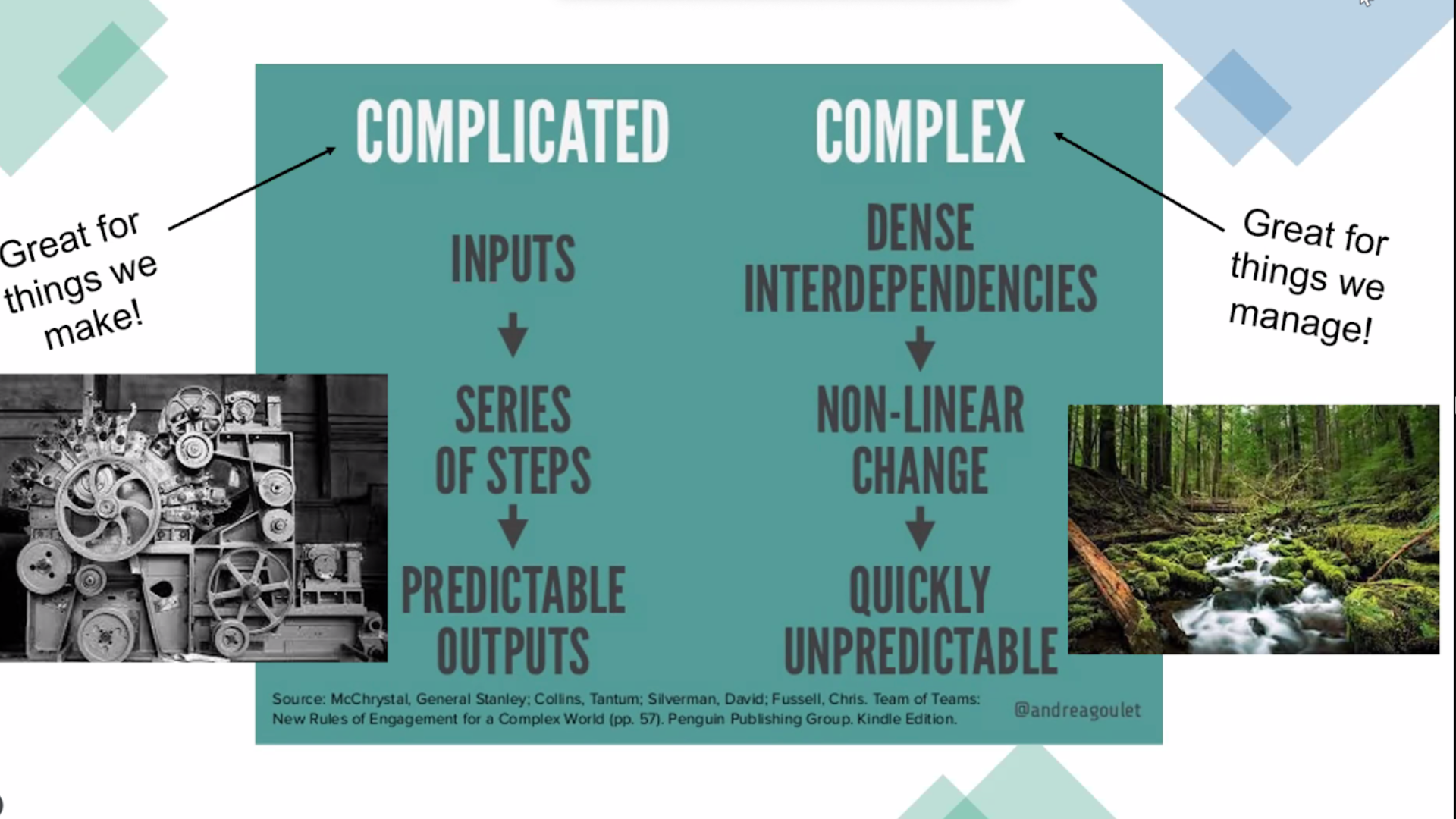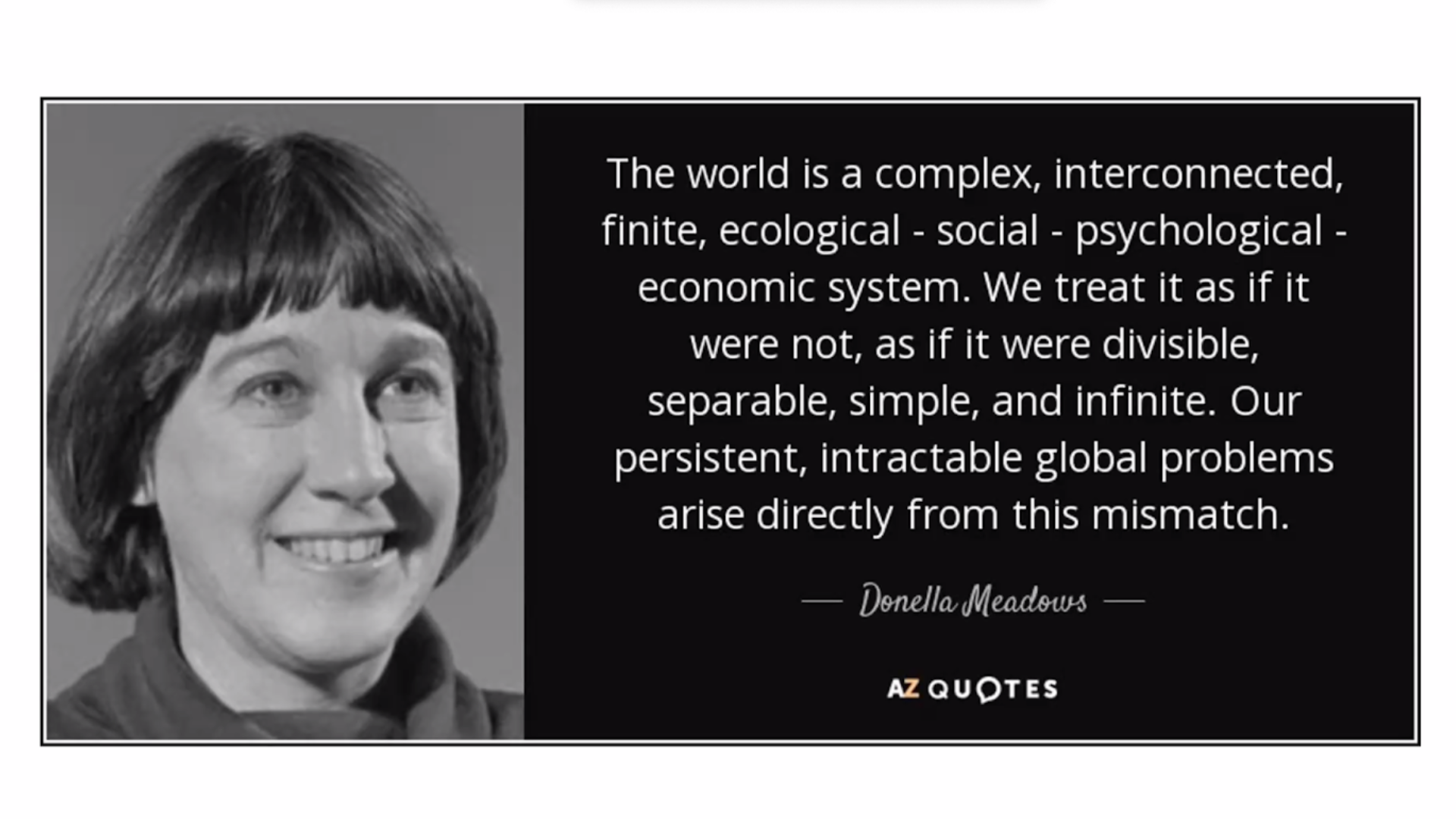 But is everyone aware, and is progress fast and deep enough? As Corrales Cachola of Brand New Voices suggests, we must empower the voiceless, avoid top-down monologues, break silos, and challenge neocolonial attitudes️️ ️.
In this vein, Web3 recruiter Owen Healy shares some striking insights:
"In my Web2 career, reasons for leaving revolved around pay and career progression. In Web3, it's the manager/founder, false promises, concerns not being addressed, burnout, lack of training etc. Short-termism, manipulation and amateurishness is widespread across the industry. Some 'communities' simply haven't a clue about what's going on behind the scenes."
I came across this eye-opening quote during my Cambridge Institute on Sustainability Leadership course. The real challenge in fighting climate change and social injustice is encapsulated here:
This is compelling food for thought to refocus on key ReFi values like individual regeneration, systems-thinking, interdependence and net positive impact for all. At ETH Denver, Marieke Flament, Near Foundation's CEO, gave a talk focused on "The Three Pillars of Sustainability: Diversity, Environment and Ethics". She  highlighted the need for individual integrity in simple words:
would your granny be proud of you? 👵 ...
Moving from what gets "most attention" to what is "most important" 🧐
As Tre' Cates underlines, "Regenerative Firms" need to focus on "what is most important" i.e. the culture and underlying values, to achieve regenerative purpose, behaviours and health.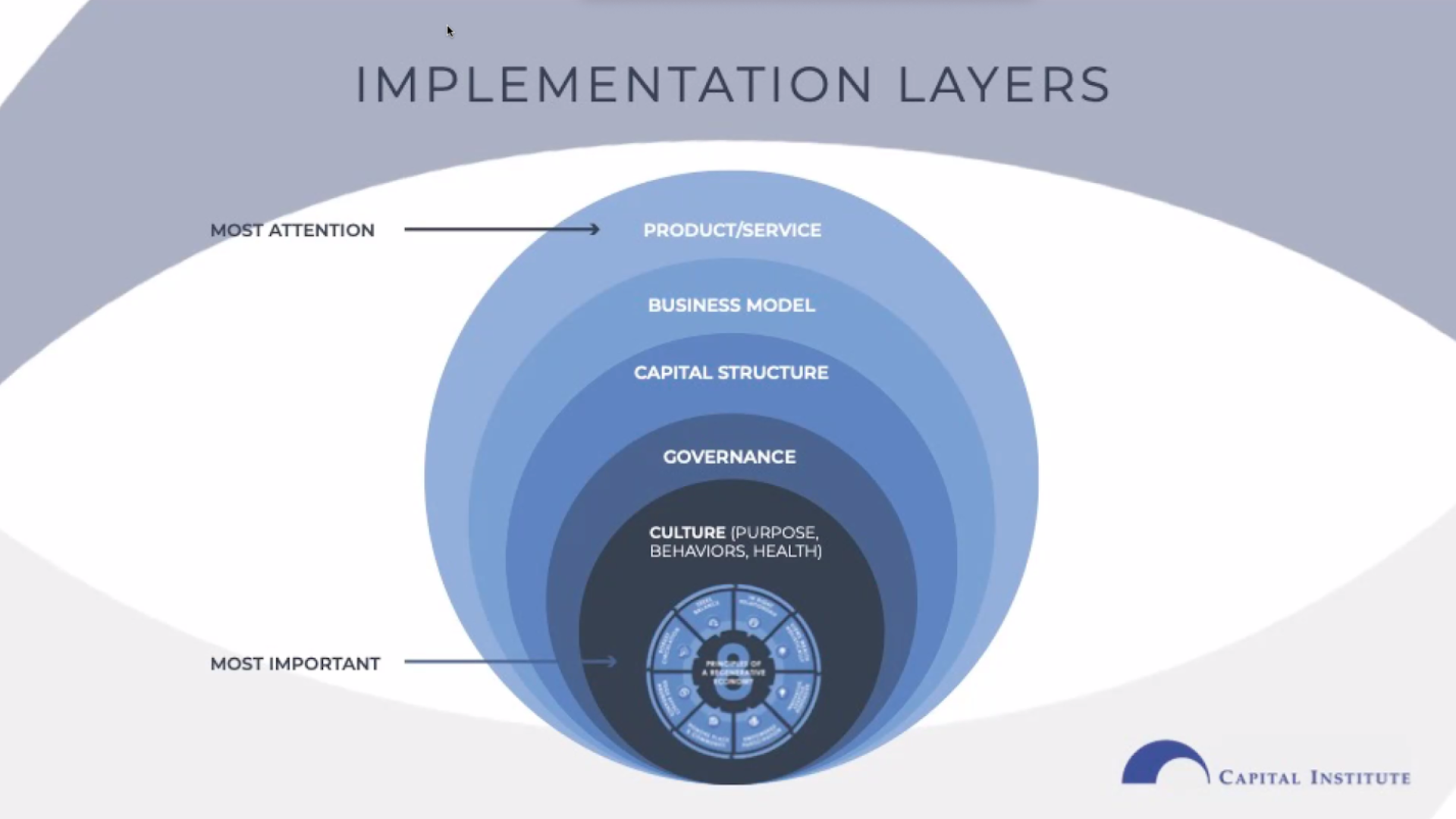 In ReFi, this refers to the inclusion of marginalized communities. Aimara García Cabezas, a non-tech Cuban, embraced Web3's diversity and decentralization but faced limitations due to the US restrictions on Cuba. She emphasizes the obstacles faced by marginalized groups in Web3 and the importance of tackling underrepresentation for a flourishing ecosystem.

Increasing the presence of minorities in web3 is essential for various reasons:
The WEF echoes this perspective as we highlighted in Roundup#59 on Scalable Carbon Markets.
Back to basics: towards real regeneration 🌱
As noted, diversity and inclusion are key enablers in overcoming degenerative and neocolonial mindsets.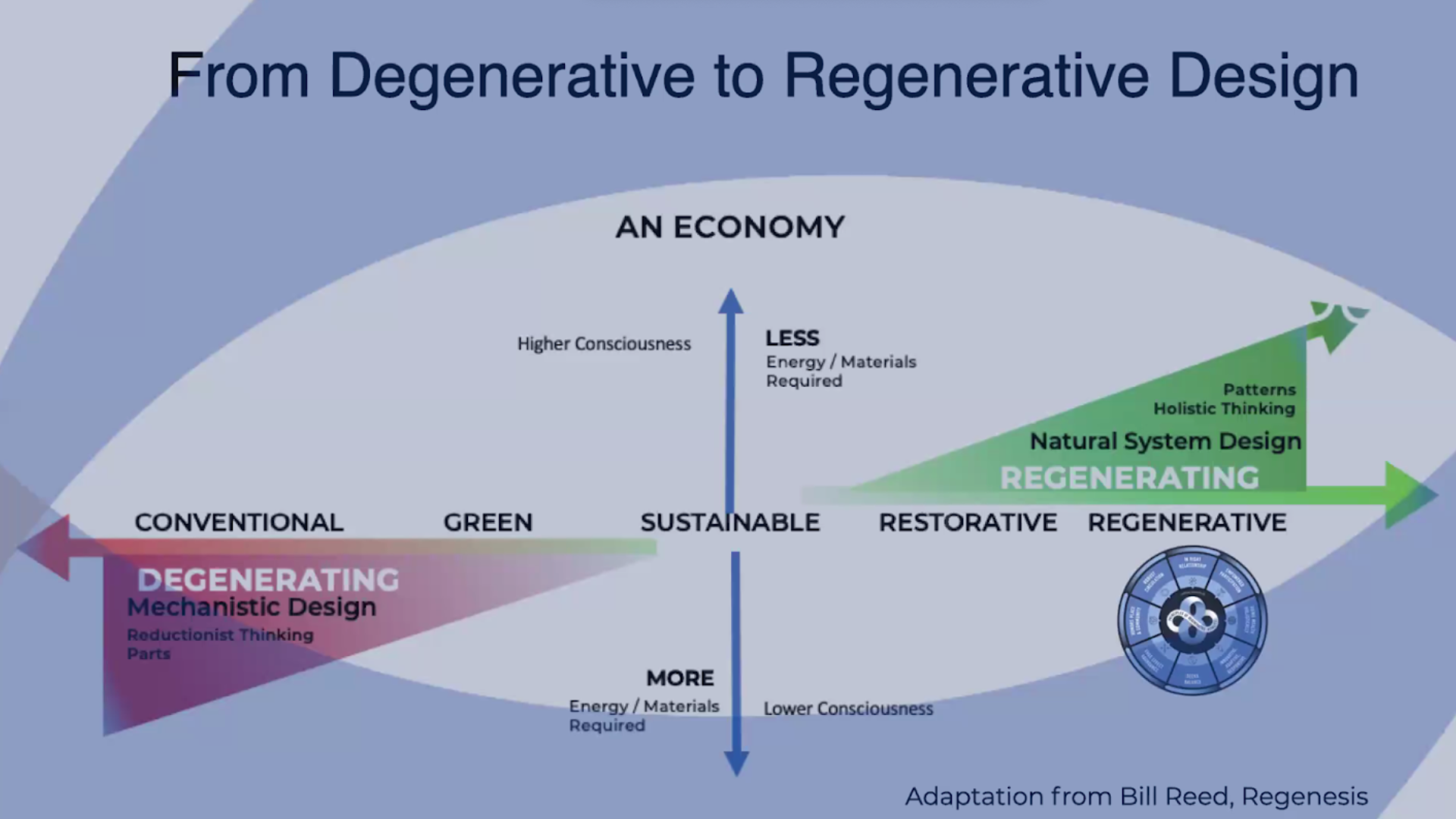 For example, the Vatican ⛪🇻🇦 recently denounced the Doctrine of Discovery, promoting reconciliation with indigenous people. With this spirit, Irish bishops committed to restoring 30% of church grounds in accordance with the UN Conference on Biodiversity on COP15 ✝️.
Conclusion: United in diversity 🗣️
Let's create safe spaces for inclusive conversation, avoid old power structures, and collaboratively work on "what's most important" towards regenerating the world!🙏
---
ReFi NewsBites 🗞️
The latest updates across ReFi Twitter and beyond...
IETA Summit: EU Climate Policy & Carbon Credit Integrity 📜
IETA's European Climate Summit discussed EU carbon markets & climate regulations. The Integrity Council for the Voluntary Carbon Market (ICVCM) launched its Core Carbon Principles for identifying high-integrity carbon credits.
Ecosapiens Raises a whopping $3.5M🎉
Ecosapiens raises $3.5M🎉 for their project offering nature-themed NFTs that enable users to buy carbon credits, offsetting the environmental impact of blockchain technology.
ReFi DAO Local Node Prize AMA 🎙️
ReFi DAO hosts another Local Node Prize AMA to answer all the questions regarding the emergence of Local Nodes as building blocks of the upcoming network state!
Want to share your questions, doubts and comments about Local Nodes? Join the next AMA happening tomorrow, April 12th at 3 PM UTC on LinkedIn! 👇
Full-house at the Event Organisers' Guild training 🤝
Micaela Ruiz, curator and co-director of ETHBarcelona in 2022 gave incredibly inspiring training to the members of the Event Organizers Guild on how to organize a meaningful event.
Gitcoin Beta Round is coming soon! 🗓 ️
Gitcoin announces the upcoming Gitcoin Program Beta Round, another great chance to fund and support your favorite ReFi projects.
Also on our radar this week
🐣 Celo announced a new partnership with Google Cloud to help sustainability-focused startups on Celo build & scale Web3 applications.
🤟dClimate and ALLCOT IO  joined the @clim8collective!
🐣 GoodDAO is voting to increase the rate of G$ UBI issuance for distribution on Celo.
🤟 Launch of R3WILD, a decentralized platform for rewilding and restoring biodiversity.
🐣 Menthol Protocol will launch on Earth Day, joining the #buildwithKLIMA ecosystem by integrating the KlimaDAO aggregator for carbon retirements on the #Polygon network.
---
🔥 Projects of the Week
A showcase of top voted projects from the ReFi DAO website!
View More
Top 5 most-voted projects of the week at refidao.com: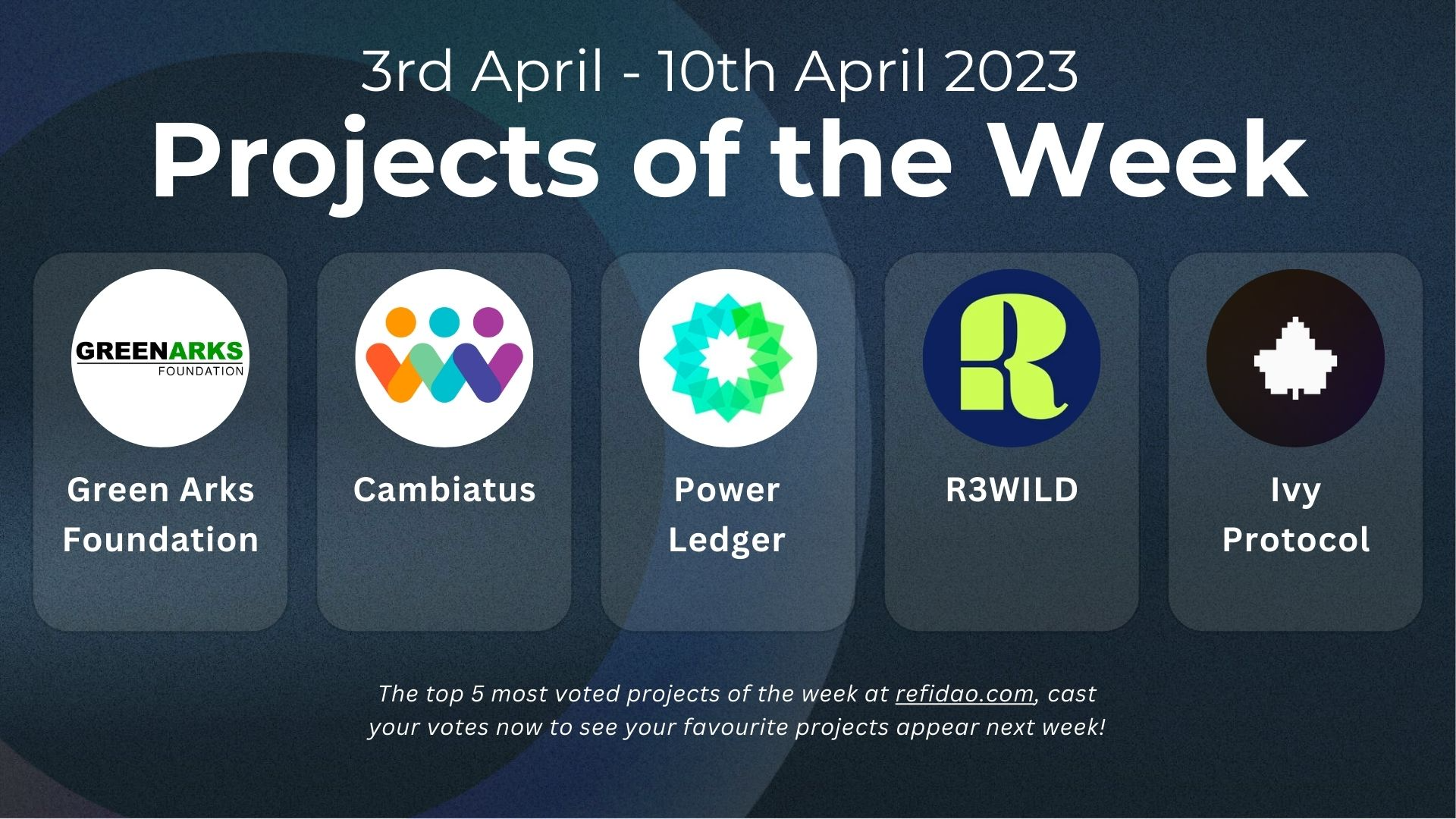 ✳️ Green Arks Foundation: Protecting the world's lands for future generations.
🌐 Cambiatus: an open-source platform to empower the creation of new organizations (DAOs and collaborative businesses) through social currencies using blockchain.
🔋 Power Ledger: Building the operating system for the new energy markets.
🐘 R3WILD: Restoring the planet through community ownership, one block of land at a time.
🍁 Ivy Protocol: Enabling anyone to fund pre-certified climate projects
Votes have now been reset so head over to refidao.com, make an account, and show some support to your favourite projects in the ecosystem this week! 💚
---
Add your ReFi Project! 👇🏽
Have a project you want to add to our database? Click the button below to submit an application!
---
ReFi Podcasts 🎙️
Top audio and video content from creators across the web 😊
Creating an Equitable Data Economy to Value Ecosystem Services, with David Dao of GainForest | The Ownership Economy Podcast
Jahed Momand sits down with David Dao, founder of GainForest and PhD candidate at ETH Zurich, to talk about valuing natural assets with the participation of land stewards. They discuss ecosystem services, their economic contribution, ownership regimes, and an equitable future if ecosystem services are included in global GDP while also touching on data governance and ownership.
ReFi Summit with Rex St. John | The Block Explorer Podcast
Rex St. John shares his perspective about the current status of Regenerative Finance, the upcoming ReFi Summit in Seattle this May, and the intersection of cultural changes and technology.
---
ReFi Events 🪩
Get your ReFi on with friends in-person and online...
View more
Explore ReFi Events at ReFiDAO.com 👇🏽

Here are some highlighted upcoming events that caught our eye this week. Make sure to grab some tickets and support the ReFi regenerative renaissance wherever you are from! 👇
(April 14th, Tokyo, Japan)
ReFi TOKYO aims to be an event where people from all walks of life can deepen their awareness of ReFi, share their know-how, and encourage its growth in Japan and Asia.
(May 12th, Munich, Germany)
The first big event hosted by the ReFi Munich community. The event unites stakeholders across ESG, Regenerative Finance, and Web 3.0 to encourage collaboration for sustainability.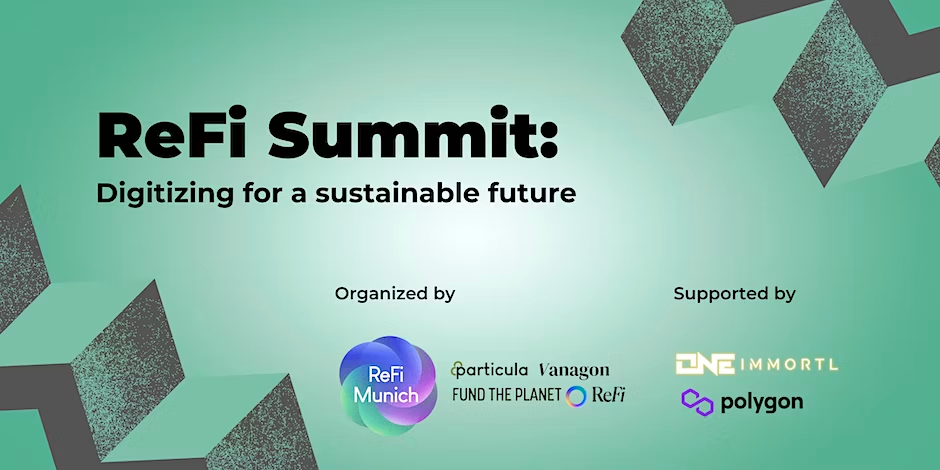 (July 5th-7th, Barcelona, Spain)
The biggest ETH event in Spain. With a focus on education, innovation, art, and creating positive social impact. Empowering communities with blockchain education and tools for societal impact.
Add your ReFi event! 👇🏽
Got a ReFi, crypto, or climate event coming up and what to have it featured in the website & newsletter? Add yours to the database!
ReFi Newsletters 🗞
See other amazing newsletters from the ReFi Community.
Here are some of the awesome newsletters that caught our attention this week:
The first Regens Unite newsletter is out
Super excited to present Regen Unite's new platform to stay connected and updated on the Regen movement's mission to grow a human permaculture "glocal" community! 🎉
---
Thank you! 🤩
For being a part of the ever evolving movement to create a radically better future...
Have a fantastic weekend friends & we'll see you again next week 🫡
Enjoyed this newsletter?
We would be super grateful if you could help spread the word of ReFi by clicking the button below: