ReFi DAO is LIVE On Gitcoin Grants 19! 🎉🪩
As we embark in a new chapter for ReFi DAO, we are incredibly grateful to be part of Gitcoin Grants 19.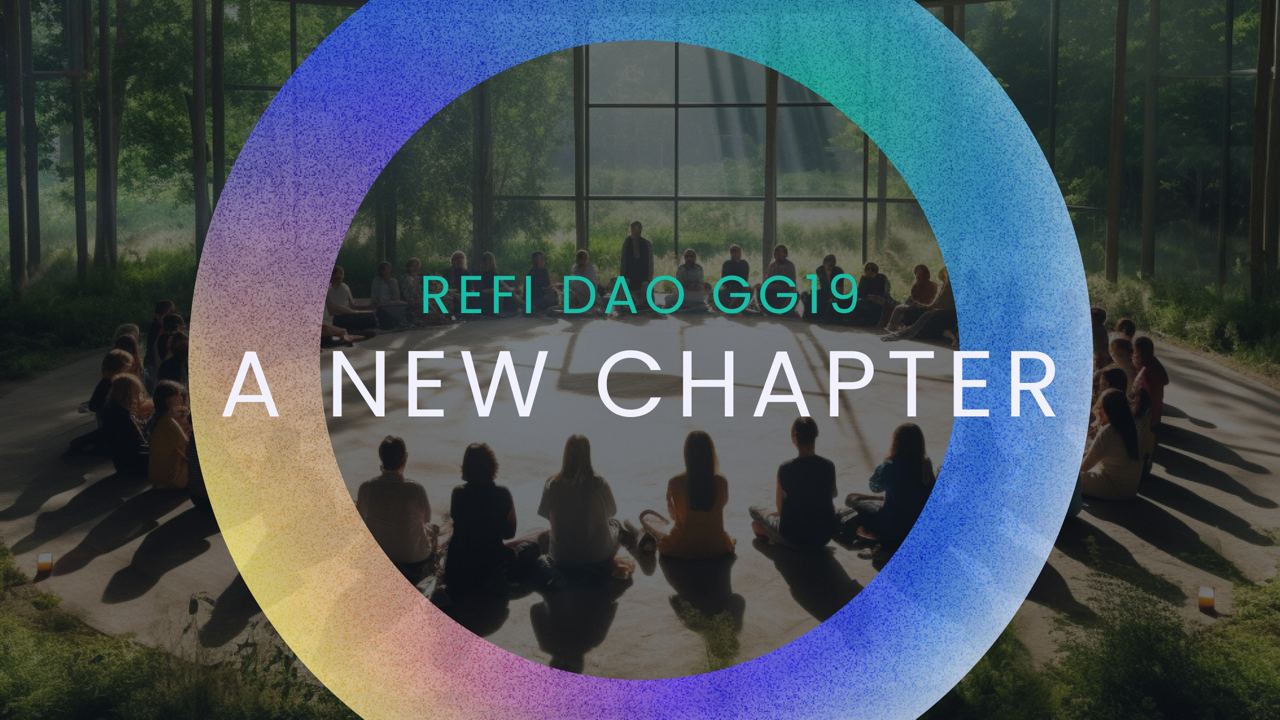 ReFi DAO has evolved from its early days as a startup community to become a hub for regenerative finance on a global scale. We are now fostering a growing network that includes entrepreneurs, events, podcasts, and a wealth of online resources.

As we enter a new phase with dynamic leadership, our focus will intensify on the development of our community, expanding educational efforts, and fostering Local Node projects. This is why we are incredibly excited to be a grantee of the Web3 and Community Round during Gitcoin Grants 19!🌱

Your support is essential as we enter this new chapter, and we are incredibly grateful for each and every donation. ✨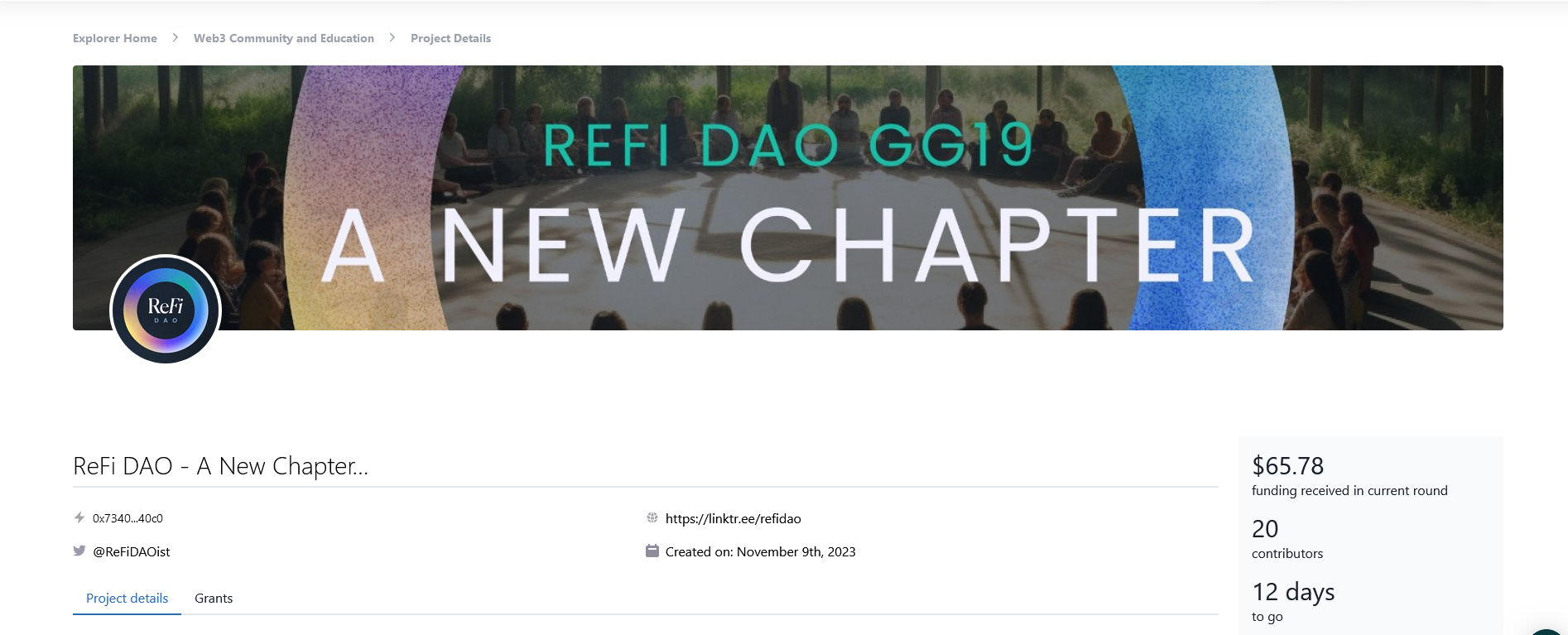 Embracing a New Era of Growth and Innovation 🌱
From its inception as a startup community, ReFi DAO has evolved into a pivotal hub for regenerative finance, fostering a network that connects entrepreneurs, events, podcasts, and online resources. This growth trajectory has positioned ReFi DAO as a hub in the ReFi landscape.
Recent Milestones: Empowering Communities and Spreading Knowledge 📰
We are committed to nurturing grassroots initiatives. During the last two Gitcoin Grants rounds, thanks to the generous support of the Celo Foundation, Celo Europe and CeLatam, we have allocated $55,000 to ReFi Local Node communities. These funds have been instrumental in catalyzing community-led projects and stimulating ecosystem growth at a local level.
💡
What are Local Nodes?

Local Nodes represent communities undertaking radical experiments to unlock a regenerative economy. They are platforms for leaders and individuals committed to building community and making a positive impact in their city.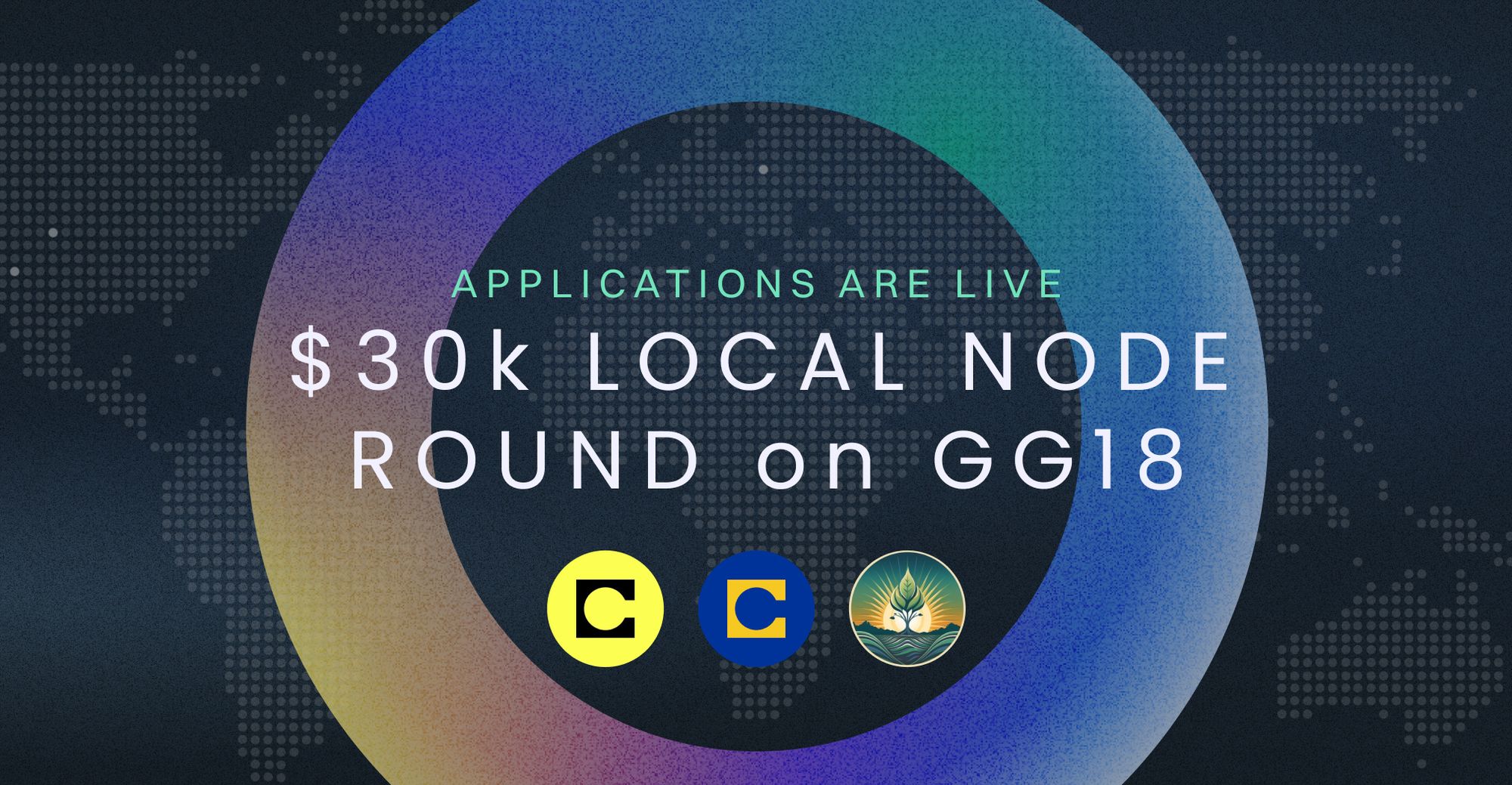 Other achievements we'd like to highlight:
Serving over 300 entrepreneurs
Enabling 75+ events in 58 cities
Reaching 60k+ listeners on the ReFi Podcast
Fostering the formation of 40+ Local Nodes worldwide
ReFi Week: A Convergence of Minds and Ideas 🌳
The organization's ReFi Week at the Traditional Dream Factory in Alentejo, Portugal marked a significant milestone, uniting thought leaders and community members for a series of workshops and collaborative sessions. This event fostered a platform for sharing insights, co-creating solutions, and sparking innovation within the ReFi space.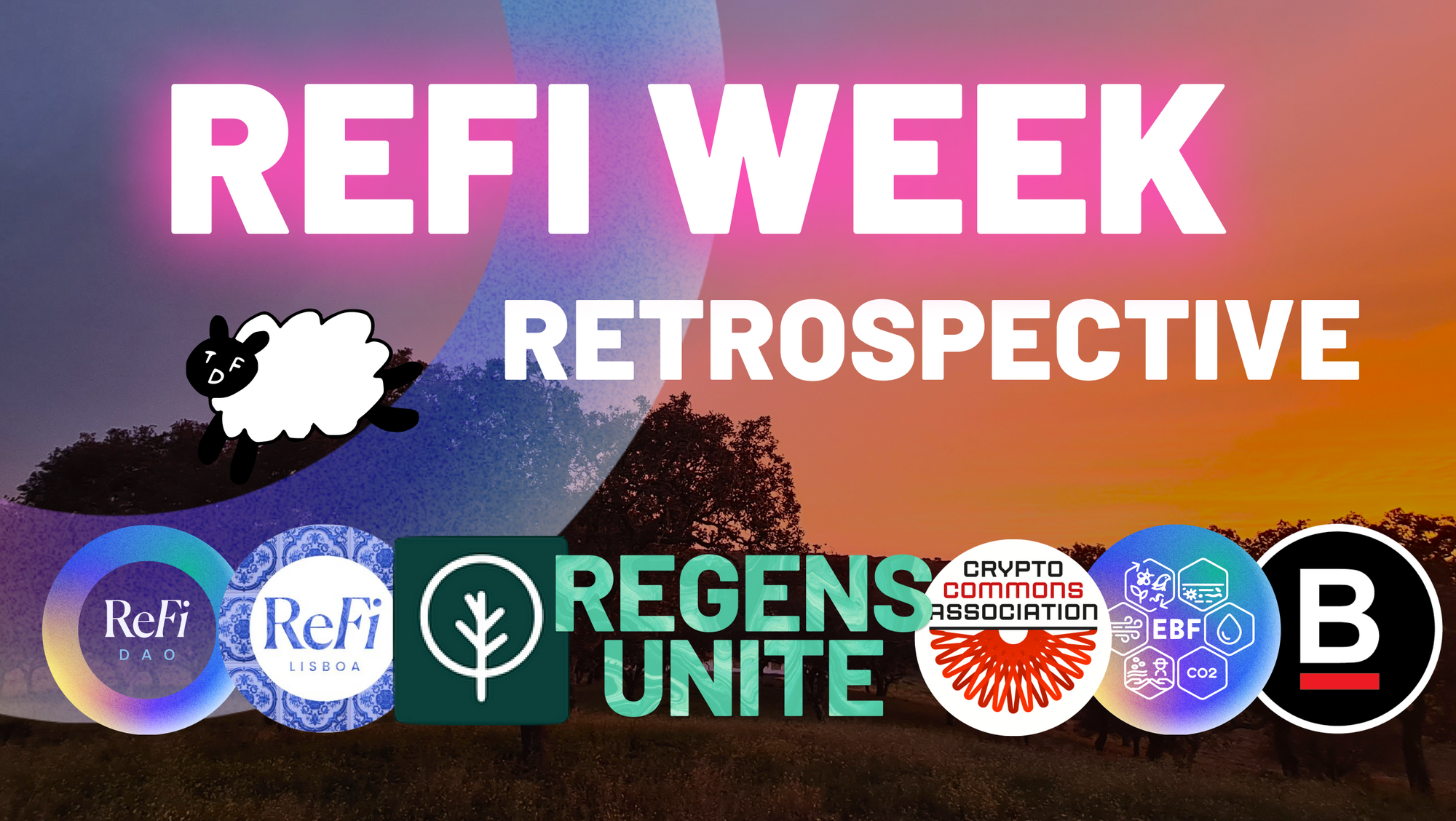 Ongoing Educational Initiatives 📚
Educational outreach remains a cornerstone of ReFi DAO's mission. By consistently publishing informative content on the ReFi DAO Blog, we continue to educate and inspire both global and local ReFi communities.

A New Chapter: Leadership Transition and Future Directions ⭐
A major transition occurred during ReFi Week, with Daryl Edwards and John Ellison stepping down from leadership roles. This shift paves the way for new leadership to guide ReFi DAO into its next chapter.
The future of ReFi DAO is focused on:
Community-driven evolution
Advancing educational outreach
Supporting Local Node Growth
Pioneering action-centric community collaborations
Join us in driving positive change and be a part of our journey. Your donation to our Gitcoin Grant will play a pivotal role in empowering our initiatives and making a lasting impact. Every contribution, big or small, helps us move closer to our goals! 💚
How To Donate On Gitcoin Grants 19 🪩
The Project Rounds on Gitcoin Grants Round 19 are now live on the Public Goods Network (PGN), offering a great opportunity for everyone to contribute with lower gas fees. In order to support your favourite projects on GG19, you'll need to take the following five steps:
1️⃣ Refresh your Gitcoin Passport stamps HERE. This is very important in order for your donation to be eligible for matching, using the full power of quadratic funding. ✨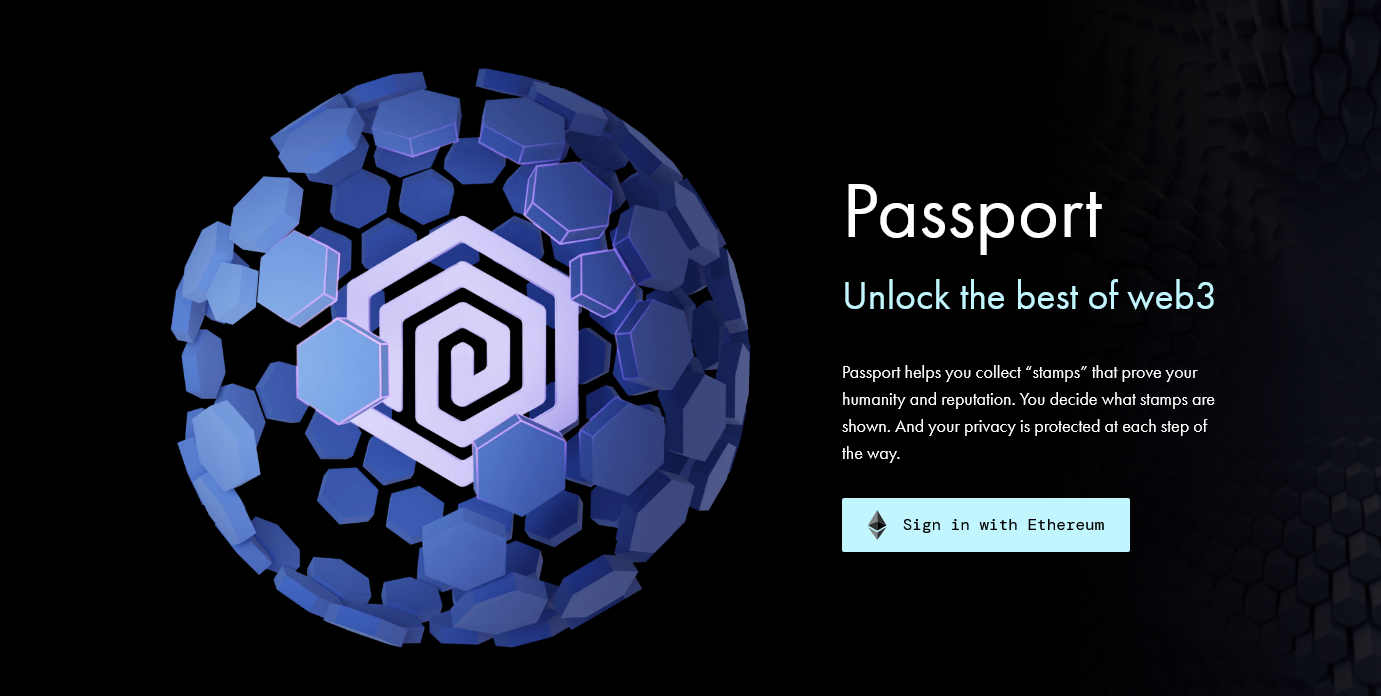 2️⃣ Add the Public Goods Network to your to your wallet. Follow the instructions HERE
3️⃣ Bridge some ETH to the PGN network. Some of the options to do so are the PGN bridge on Gitcoin and Layerswap.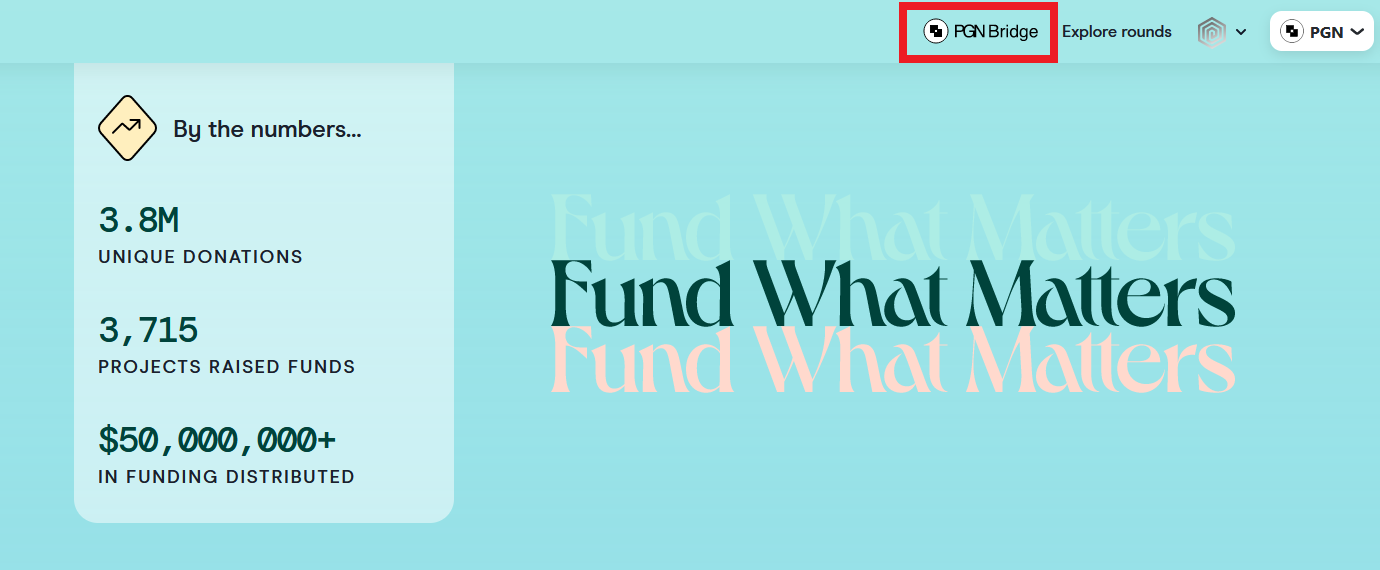 4️⃣ Browse your favourite projects HERE and add them to your cart. There are 3 Gitcoin Project rounds on the Public Goods Network and 9 Community rounds on Optimism, Arbitrum and PGN to choose from!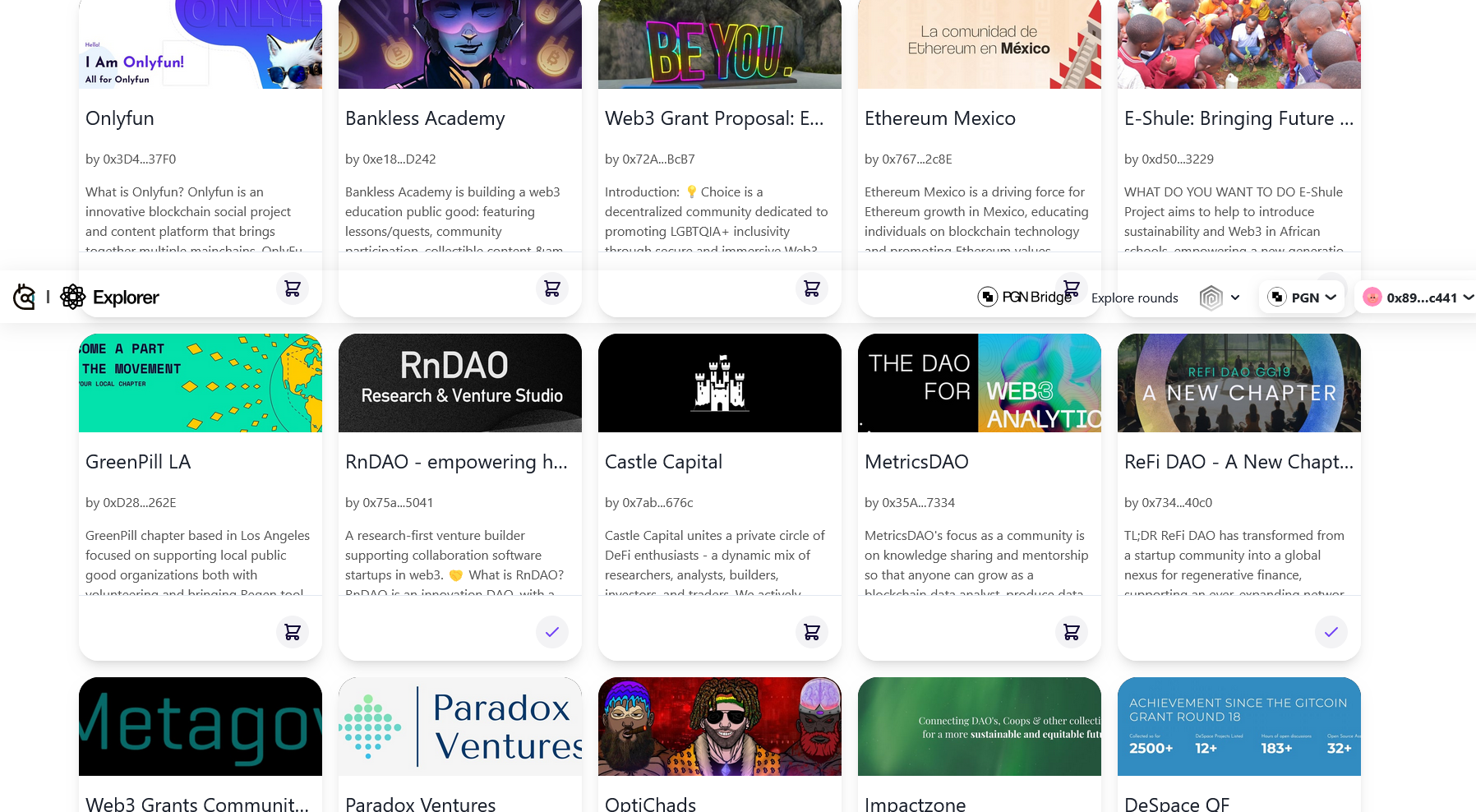 5️⃣ Make your donation and celebrate on Twitter. Share the projects you are supporting and spread the word about GG19 with your community. This is how change happens! 🤸
---
Support The ReFi Local Nodes On #GG19 👐
Be a catalyst for local change by supporting ReFi Local Nodes through Gitcoin Grants Round 19! Local Nodes are where innovative ideas meet local needs, creating sustainable solutions that have both economic and ecological benefits. By donating, you directly empower these local initiatives, helping them grow and flourish.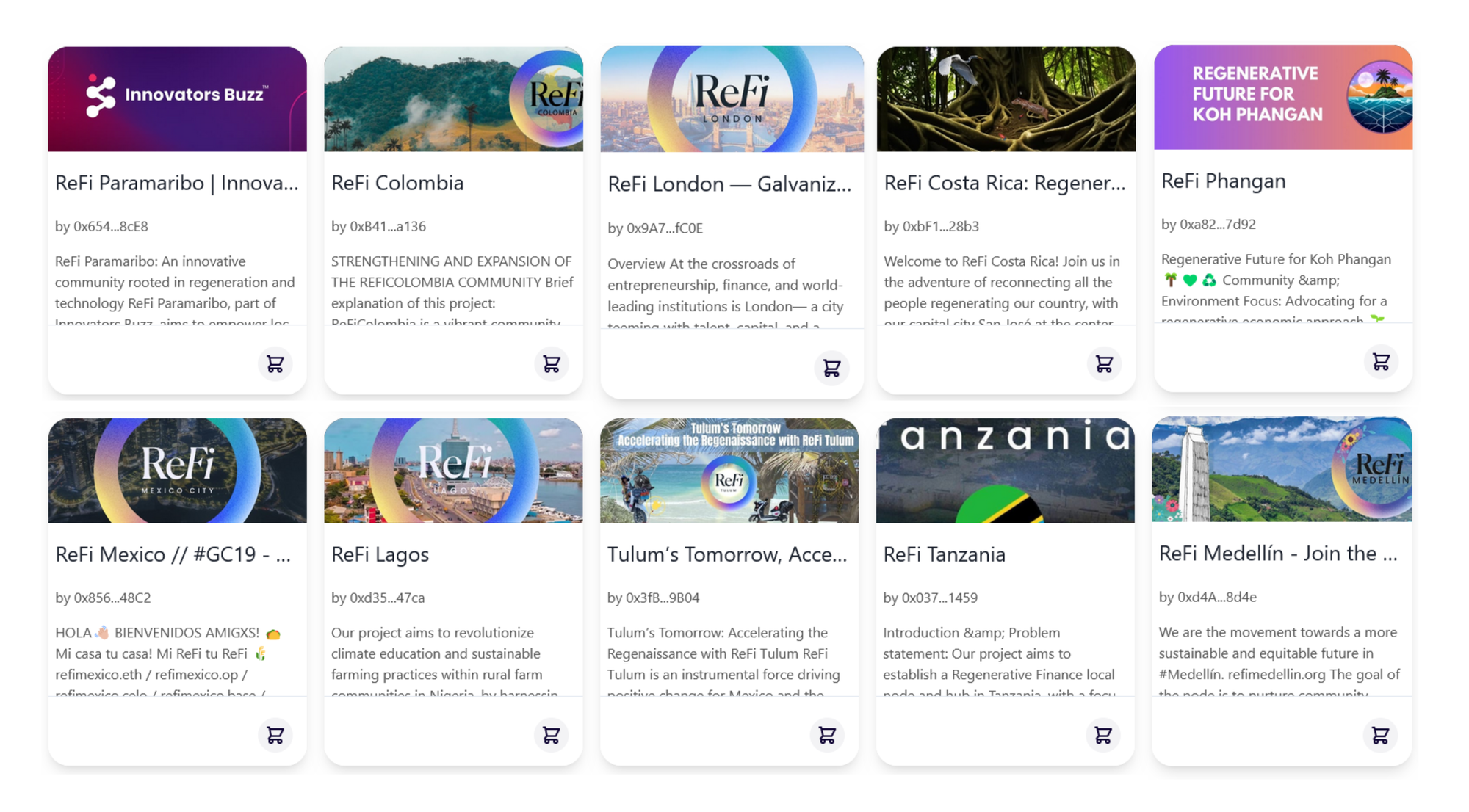 These are the ReFi Local Nodes taking part to Gitcoin Grants 19:
---
Tune In 📻🎙️
The Gitcoin Grants wave is when the whole community comes together and beautiful connections are built. The experience wouldn't be the same without the live streams on X through which you can get to know better all the projects participating in this round, while also shilling your own project.

We are super excited to have the opportunity to host 2 time slots every day, in two streaming initiatives. Join us:
every day on the Let's GROW Live, a broadcast organized by the Let's Grow DAO! ReFi DAO is hosting at 4 PM UTC
every day on the Gitcoin Community Radio, a radio station organized by the Solarpunk Guild! ReFi DAO is hosting at 8 PM UTC / 10 PM UTC in Spanish and Portuguese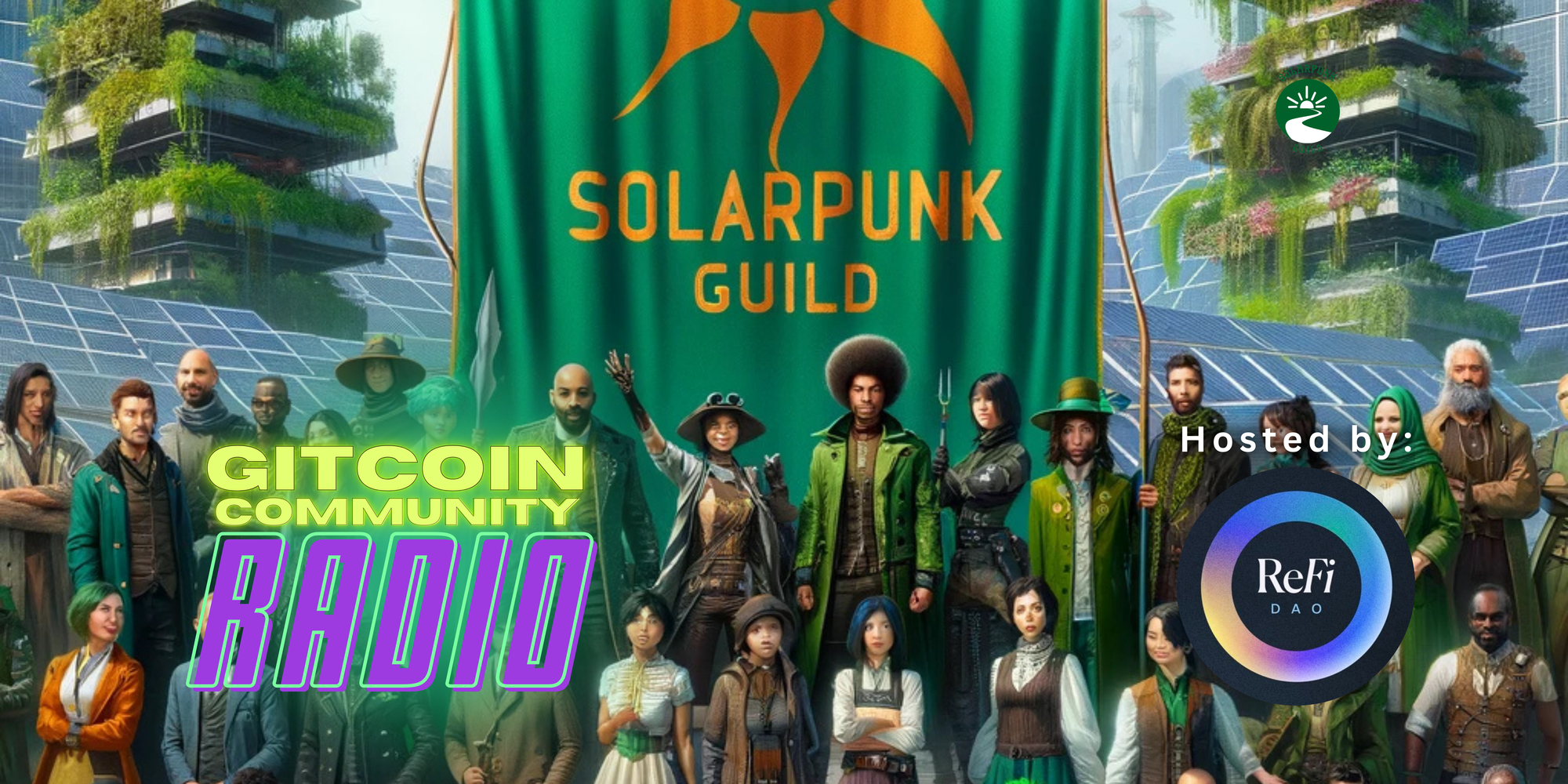 ---
Thank you! 🙏🏼
We are so grateful for all your support! With every Gitcoin Round we see more and more projects joining the journey of regeneration.

Take some time to discover new initiatives, and make a donation to those who resonate with you. We are honoured to be on this journey with you.